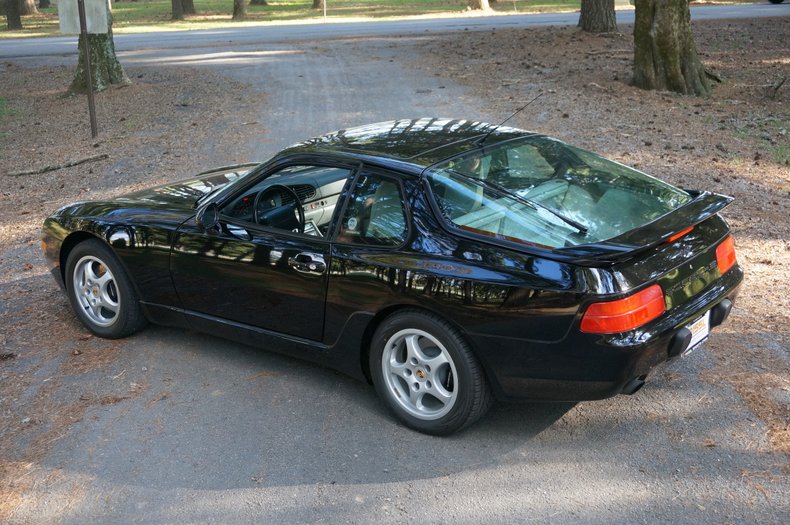 The 968 occupies a strange space in the Porsche world. Limited in production, good looking, well-built and with good chassis dynamics and performance, it should have all of the hallmarks of a collector car in today's market. Many prominent automobile publications have bashed you over the head with that, too – it's not just me banging on here. Petrolicious posts an article (the same one, usually…) seemingly every week about the Porsche 968 Club Sport, Hemmings has repeatedly said it's the best of the breed, and Hagerty told you to get on board last year and buy one. And when Bring a Trailer sold one in late 2017 at $36,250, it seemed 2018 was poised to be the year of exploding values on the 968.
But it wasn't. Bring a Trailer has, so far to date, failed to present match to that one-off. It's not for lack of trying – fifteen came up for sale on the site in 2018, yet none cleared $25,000, and most traded well below that. So here we are in 2019, wondering exactly where the values on these cars will head. But if today's example is any indication, things could be interesting: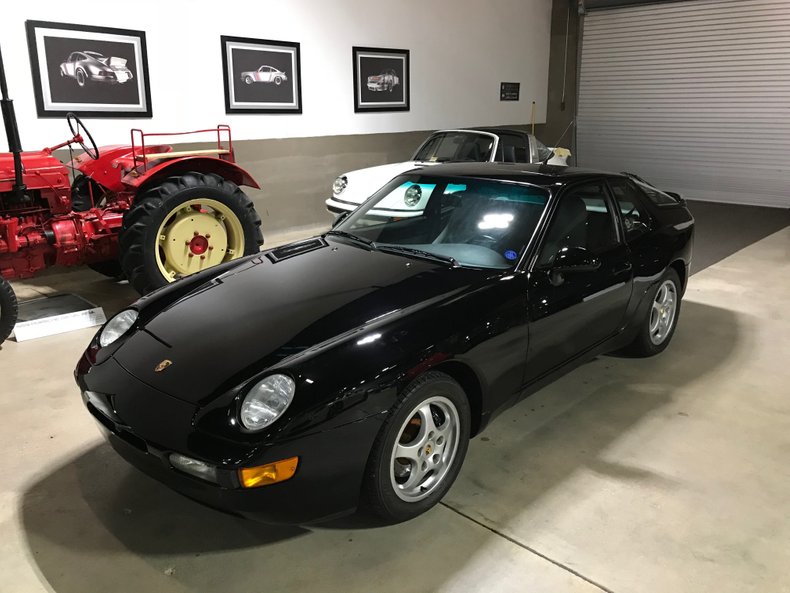 Year: 1995
Model: 968 Coupe
VIN: WP0AA2963SS820214
Engine: 3.0 liter inline-4
Transmission: 6-speed manual
Mileage: 39,263 mi
Price: No Reserve Auction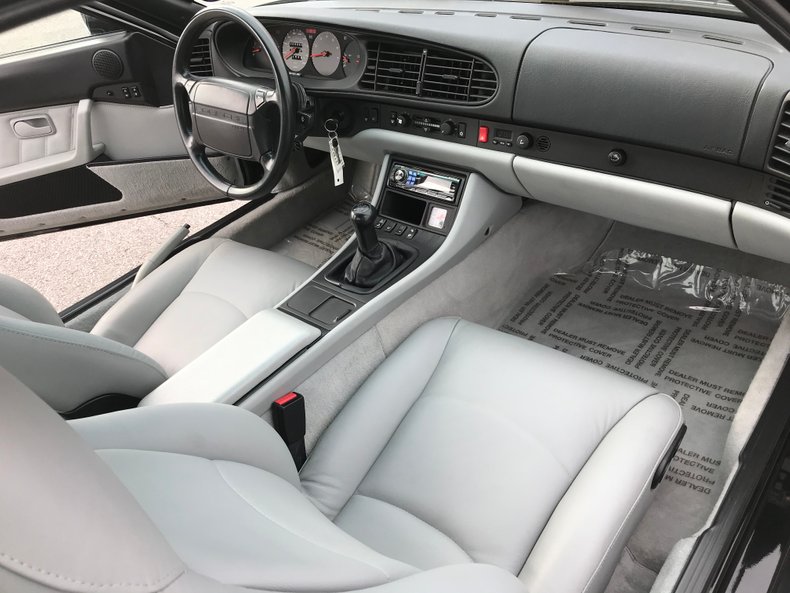 Collectors Grade, Pristine Condition, Investment Class, Low Miles, Rare 1 of 150 Built, Last Year 968, 6-speed Coupe.

Only 365 Built in Last Year 1995, Only 150 were Coupes, Only 24 were Black.

Recent Full/Major Porsche Service: Replace Timing Belt, Replace Water Pump & Flush, Spark Plugs/Wires/Distributor Cap/Rotor Button, Fluid Service, Replace Fuel Filter, Replace Engine Air Filter, New Hood Struts, etc.

The 968 was powered by an updated version of the 944's straight-4 engine, now displacing 3.0 L producing236HP. The 968's engine was the second-largest 4-cylinder ever offered in a production car up to that time. The 968 was also the last Porsche sold with a four-cylinder engine (Final year 1995). While lacking the wider ranging appeal of the 911, the 968 has nonetheless carved out its own niche in the hearts of enthusiast. This is likely due to the 968's unique combination of speed and practicality, and low production numbers.

Feel free to call or text any questions 256.702.5185 or email: (*walk around videos below).

1995 968 Coupe – Walk Around (exterior):
eBY_muTiE-8

1995 968 Coupe (interior):
cllE8JswYzM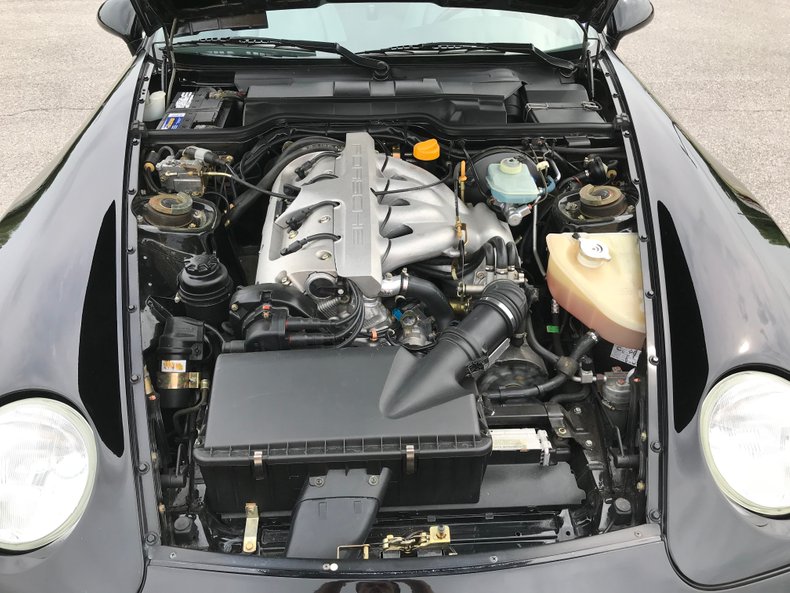 A few things off the bat; this car certainly looks clean and is well presented at first glance. The pictorial seems quite complete. But when I looked at the bids and looked back at the car, I really felt like I was missing something. It just doesn't look particularly special, the condition – while good – isn't that much better than others, the color isn't unusual, it doesn't have rare options. I looked closer, and the mysterious bids baffled me even more.
Breaking down the option codes, this car was equipped with fairly standard extras. Standard features were option 331 – Becker cassette radio, 423 cassette container, 425 rear wiper, 454 cruise control, and 650 sunroof. Options were 437/8 8-way power front seats and 595 painted rear spoiler. The unusual option is '718', which was Porsche's clever way of rebranding '94s as '95s. While few 968s had it, it doesn't really add to the value of the car. One of 2,110 6-speed Coupes sold here, L741 Black was the most popular with 594 selected in this tone.
It's here where things get interesting from a collector standpoint. The seats just didn't look quite right to me, and probably to you, too. The rears are Porsche Script, while the fronts are ill-fitting leather. Suspicions are confirmed when looking at the interior code, which is PE – Marble Gray/Black in Porsche Script available only on '94-'95 models. So it would seem the front seats have been recovered and, for good measure, the original radio is also gone. Both of these items are perfectly acceptable on a driver, but from a collector standpoint are minuses.
That makes the current bid – $40,698 with over a day to go – particularly confusing. If you want a clean, driver 968 6-speed, one can be had for less than half the current asking price: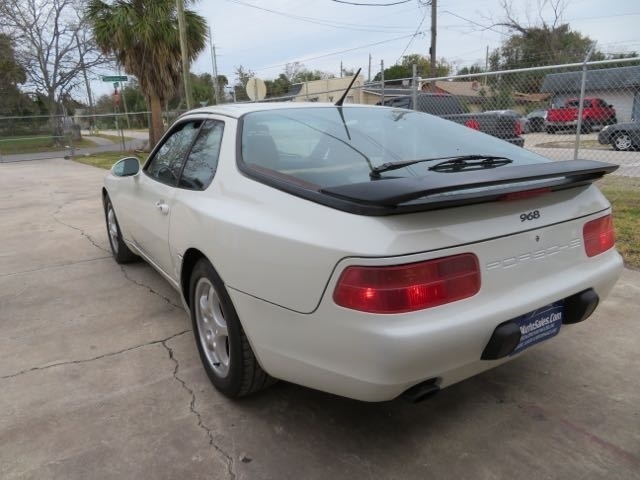 You could make a strong argument that even that example is overpriced based upon the recent sales on BaT. So what's so special about this '95? It seems that, like the one-off BaT auction, this one might have just caught the right person's eye rather than being indicative of a trend.
-Carter