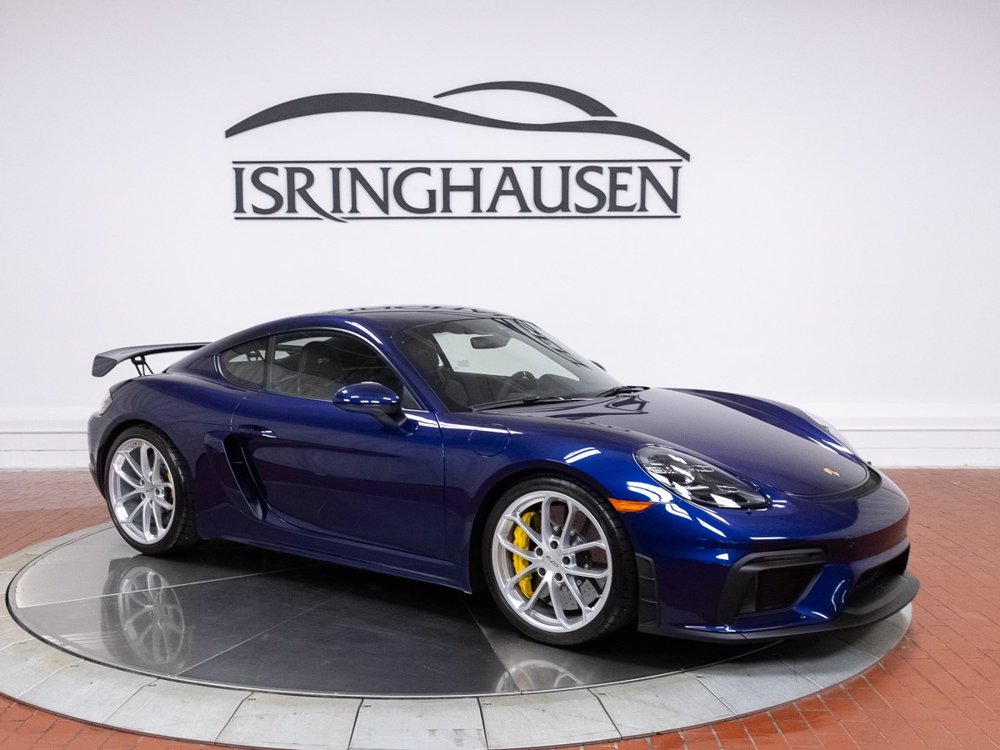 Well, that didn't take long. A few weeks ago I took a look at the new Porsche 718 Cayman GT4 in England in anticipation of them finally hitting US dealers, and it looks like they are here. Production is in full swing and it even looks like Porsche added the paint to sample option to the configurator (a $12,830 option!), so it won't be long until we start seeing some wild colors. However, we knew these cars were due soon. What I didn't expect were dealers already playing their games and getting off on technicalities to skirt to rules. Let me explain.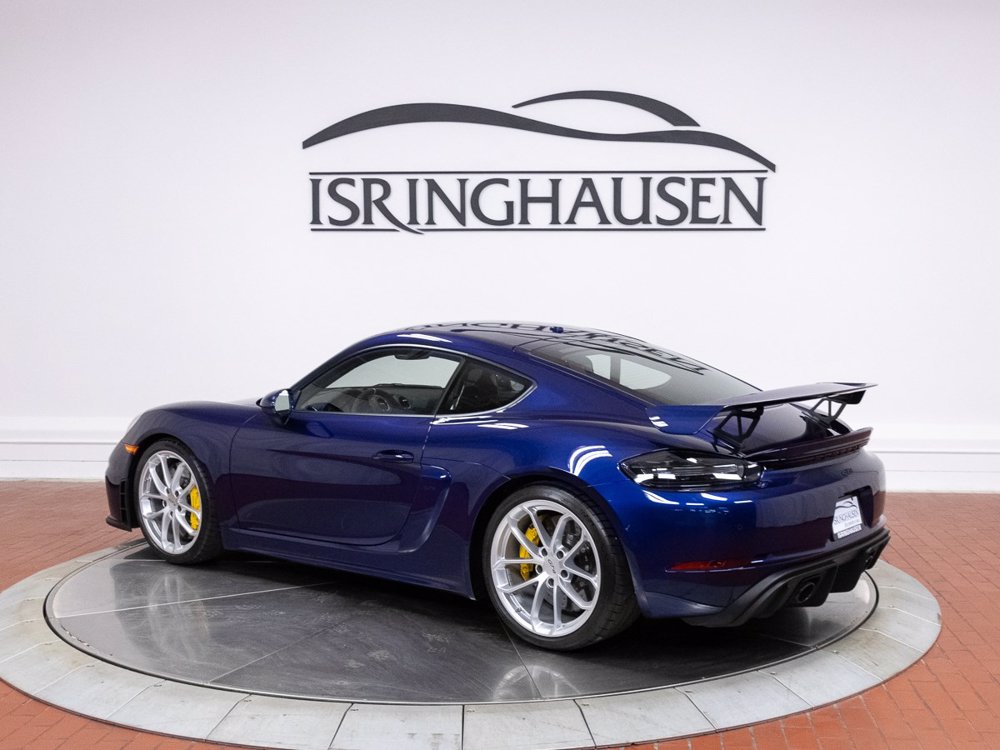 Year: 2020
Model: 718 Cayman GT4
VIN: WP0AC2A87LK289107
Engine: 4.0 liter flat-6
Transmission: 6-speed manual
Mileage: 712 mi
Location: Springfield, Illinois
Price: $134,900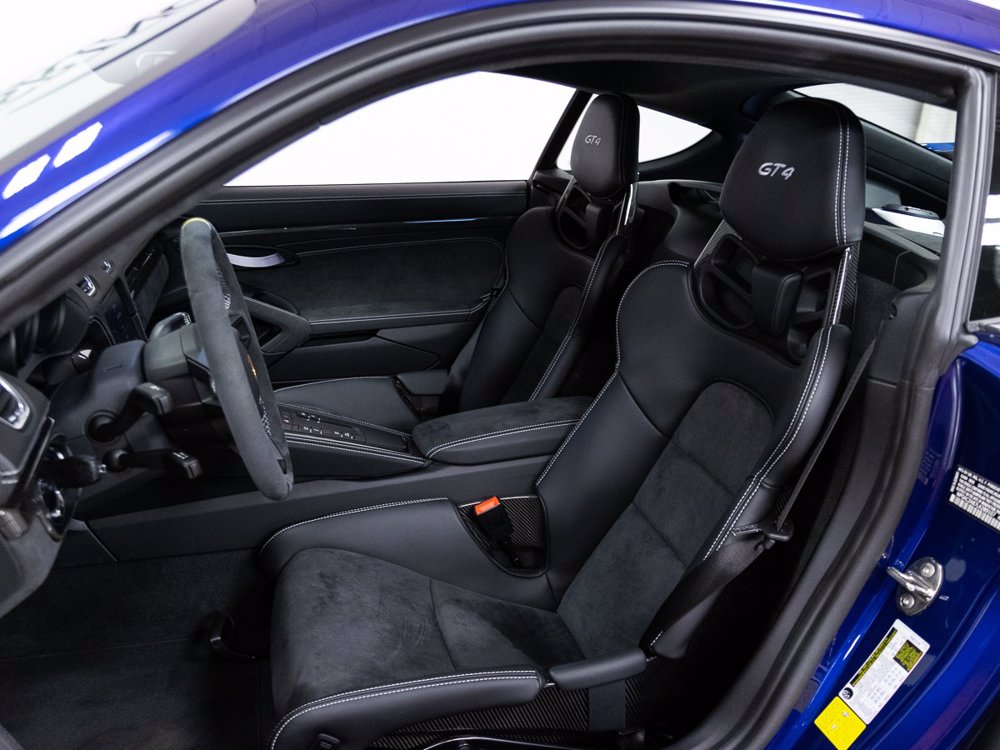 The perfect sports car makes it's 2nd generation debut as the 718 Cayman GT4. The ultimate driver's car is now powered by a 4.0L flat-six cylinder engine delivering 414 naturally breathing horsepower. This beautiful example in Gentian Blue Metallic comes uniquely configured with Carbon Bucket Seats, Ceramic Brakes (PCCB's) with Factory Silver Wheels, LED Headlights with PDLS+, Carbon Fiber Interior Trim and Illuminated Door Sills, Chrono Package, Bose Surround and more. This vehicle is available and can be shipped immediately. Contact a Porsche sales specialist today by calling 877-362-9753. Isringhausen Imports is Central Illinois' premier new car, used car and certified pre-owned (CPO) dealership for quality BMW, Porsche, Volvo and Mercedes-Benz vehicles. At Isringhausen Imports, we have become a leader in the industry by working each day towards the greater good of our customers, our fellow employees, and our community.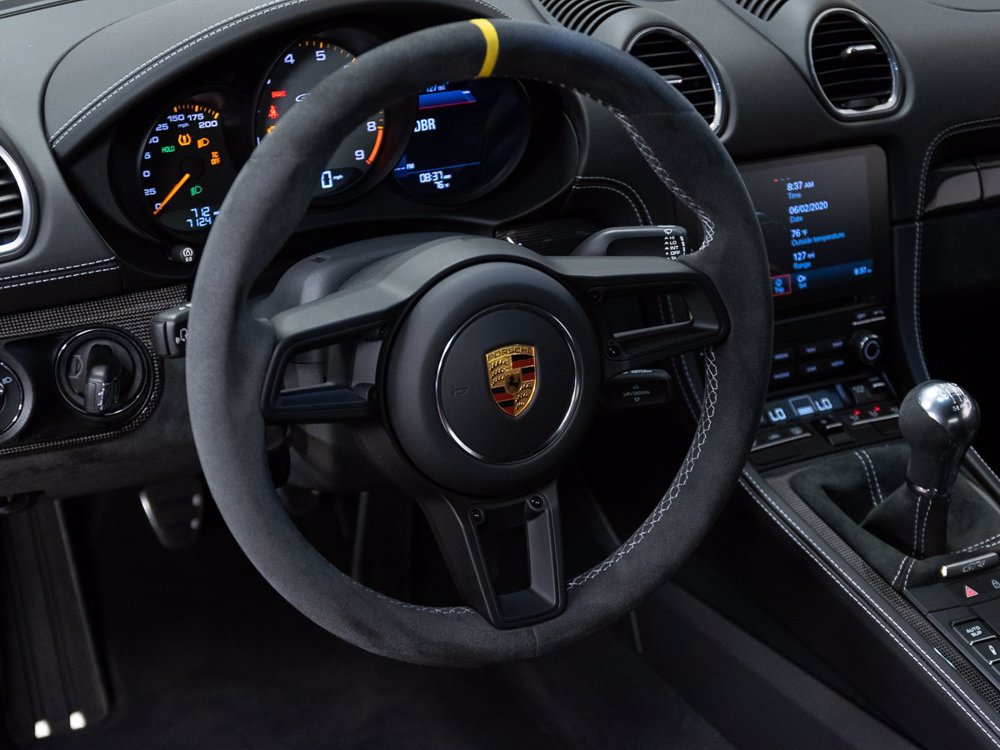 Before we get into what I'm talking about, I wanted to take a quick look at this spec. Gentian Blue Metallic is a standard color, that you still have to pay an extra $650 for, but well worth it if you like a darker tone. The big options on this were the LED Headlights for $2,100, ceramic composite brakes for $8,000, full bucket seats for $5,900, and a whole bunch of leather and Alcantara with silver stitching for $2,160. Add in a couple extras and a $99,200 base price becomes a $124,780 sticker price. Sounds great, right? Not so fast.
Despite this being a totally new car, it seems like Isringhausen Porsche purchased this one, put 700 miles on it, and now it is selling it as a used car. Why? Well, Porsche highly frowns upon their franchises selling new cars at a mark-up. But used cars? Go nuts! So the game Porsche dealers are playing is selling these new cars as "used," adding $10,000, and letting customers fight it out. Unethical? Depends how you look at it. It seems less and less buyers are playing the mark-up game on mass produced cars, especially when they know Porsche is going to be cranking out a ton of these very soon. So this is a risky game for buyers unless you have so much money it doesn't matter. Although I still think so buyers are licking their wounds from the 911R saga and maybe have learned their lesson.
– Andrew