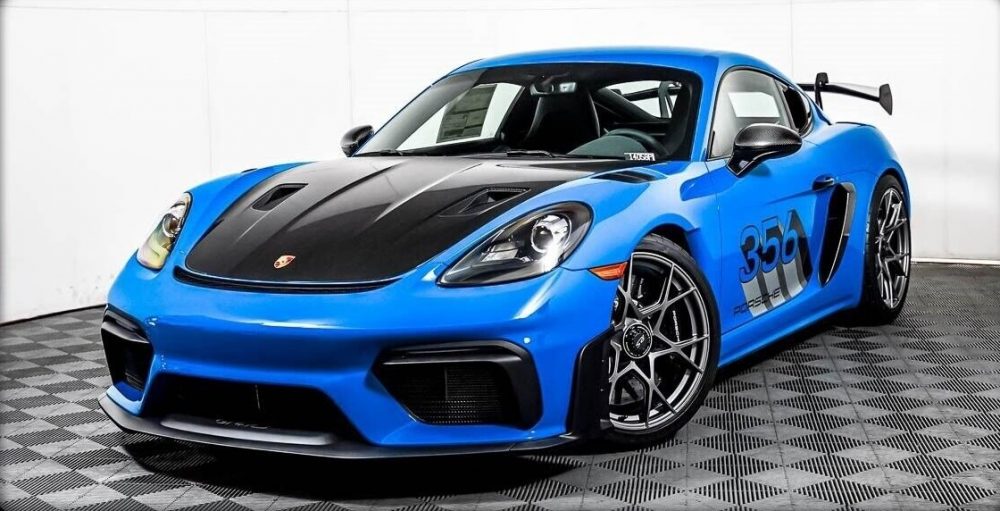 The Porsche 718 Cayman GT4 RS models are finally starting to roll out and people can not get enough of them. Well, those who can afford them. Just to refresh, these had a starting price of just a tag over $150,000 and the sky is basically the limit in terms of options. Naturally, the Weissach Package adds a quick $13,250 and several other things you wouldn't think would cost a bunch of money, but actually does. Then of course is the markup. On the secondary market, sure, you can expect that. However, a Porsche dealer retailing the car as new with just 18 miles? Wait until you see this asking price.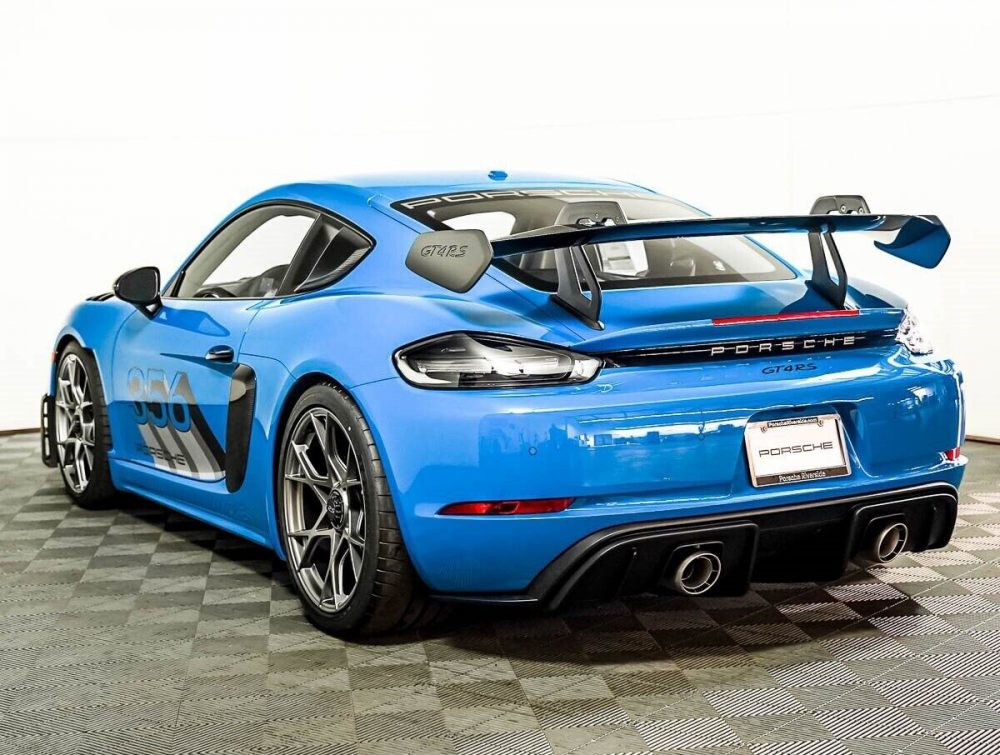 Year: 2023
Model: 718 Cayman GT4 RS
VIN: WP0AE2A82PS280329
Engine: 4.0 liter flat-6
Transmission: 7-speed Doppelkupplung automatic
Mileage: 18 mi
Location: Riverside, California
Price: $342,981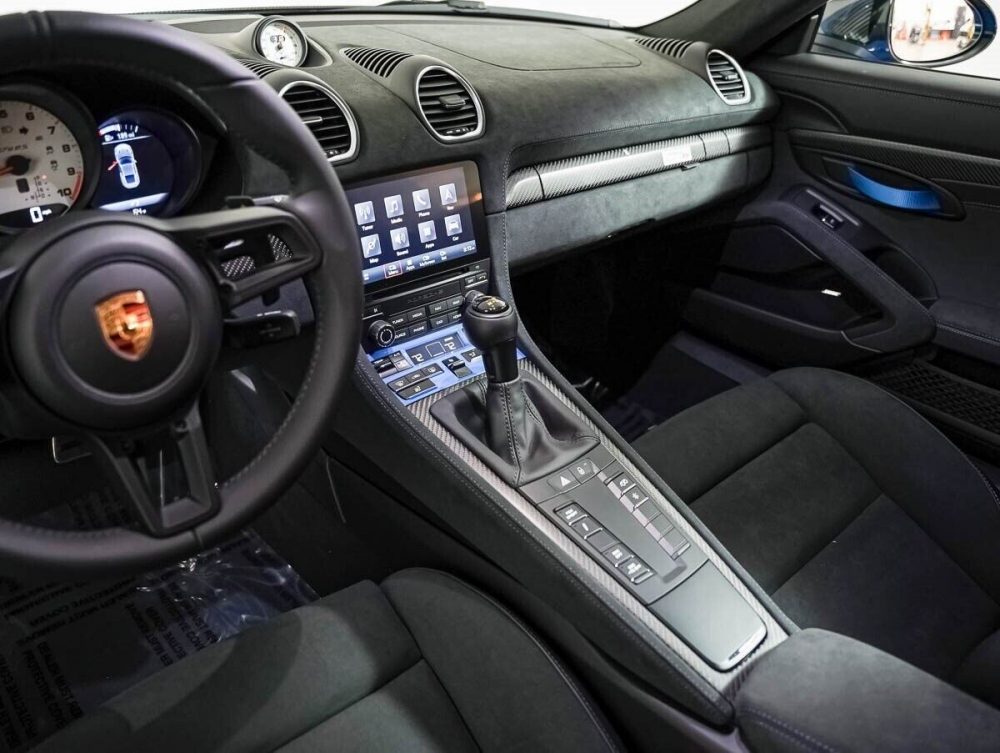 2023 Porsche718 CaymanGT4 RS5 Miles
Stock #:14058P
Exterior Color:SHARK BLUE
Interior Color:BLACK/DEEP SEA
Body Type:Coupe
Transmission:Automatic
Drivetrain:RWD
Fuel Type:Gasoline Fuel
Engine:4.0L H-6 Aluminum
Mileage:5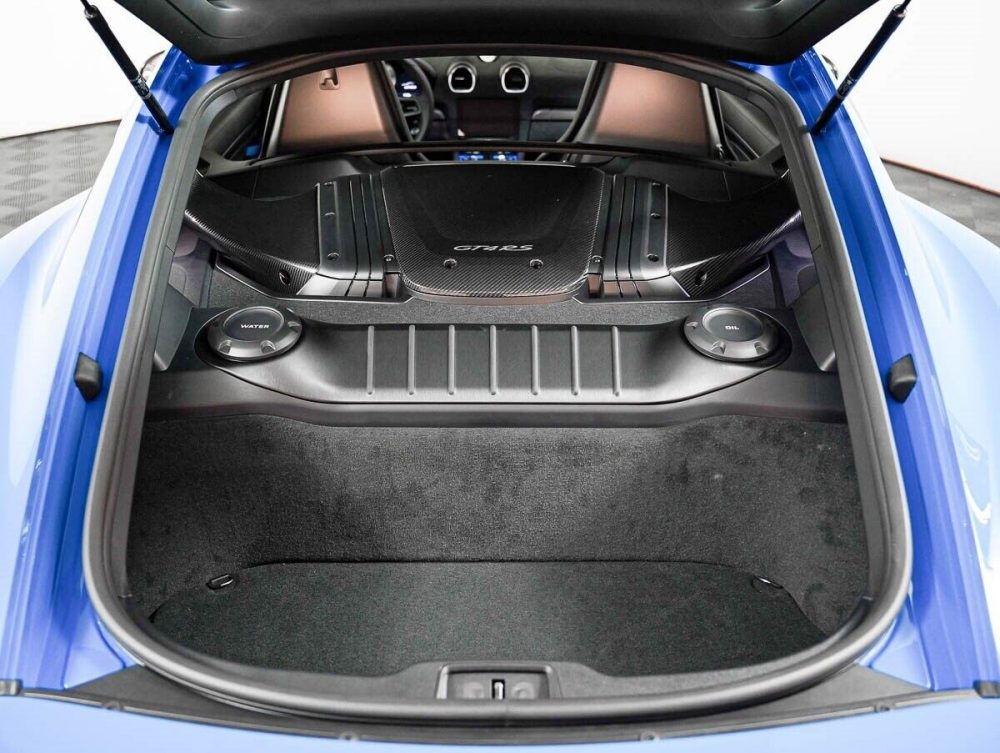 First off, what a bizarre choice to go with the $1,180 bespoke decal set and to pick the numbers "356". One because the Cayman really doesn't have any roots to the 356, and second those are literally the placeholder numbers that come up with configuring the car. You can literally have any number 000 to 999, and someone just picked the placeholder. Bizarre. Of course, the dealer won't post the window sticker because of this insane asking price.
$342,981 for this. Doing some quick math, I think the sticker on this car is probably around $190,000. That means this dealer is looking for a $150,000 additional profit on a car with a bunch of really unique things and an option that literally plasters the side of the car with a random graphic. What a world we live in!
– Andrew