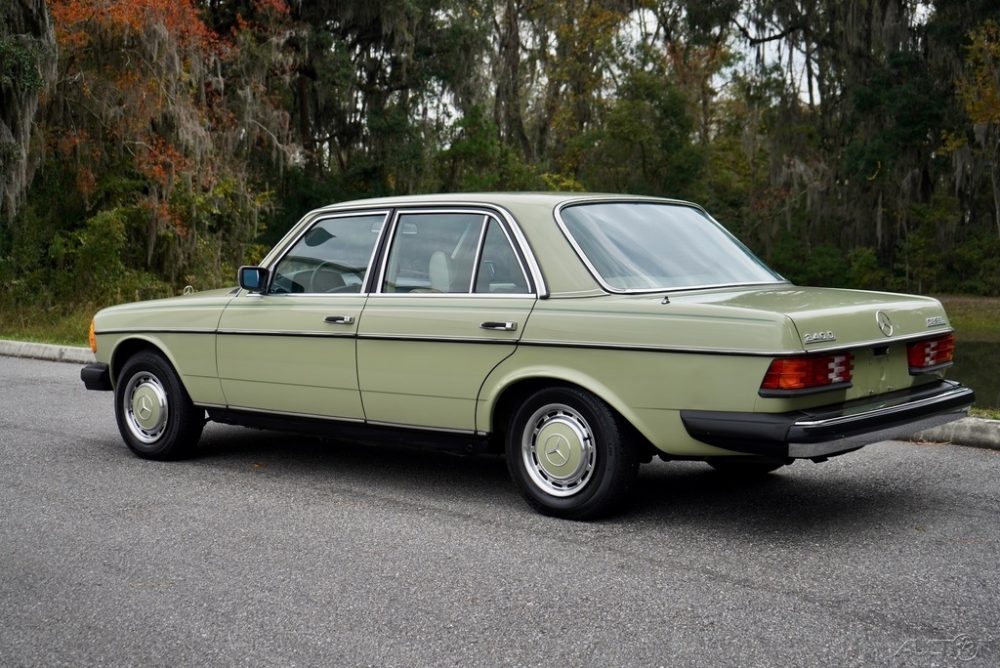 There is always something satisfying about the Mercedes-Benz W123 chassis. Even more so when it is preserved like today's example. This 1979 240D up for sale in Florida is finished in the wonderful Caledonia Green with matching hubcaps and a light beige interior. The odometer says 68,000 miles but I usually only trust these odometers as far as I can push them; though, all things considered, this one might actually be a low-mileage car. It's all roses until you see the price.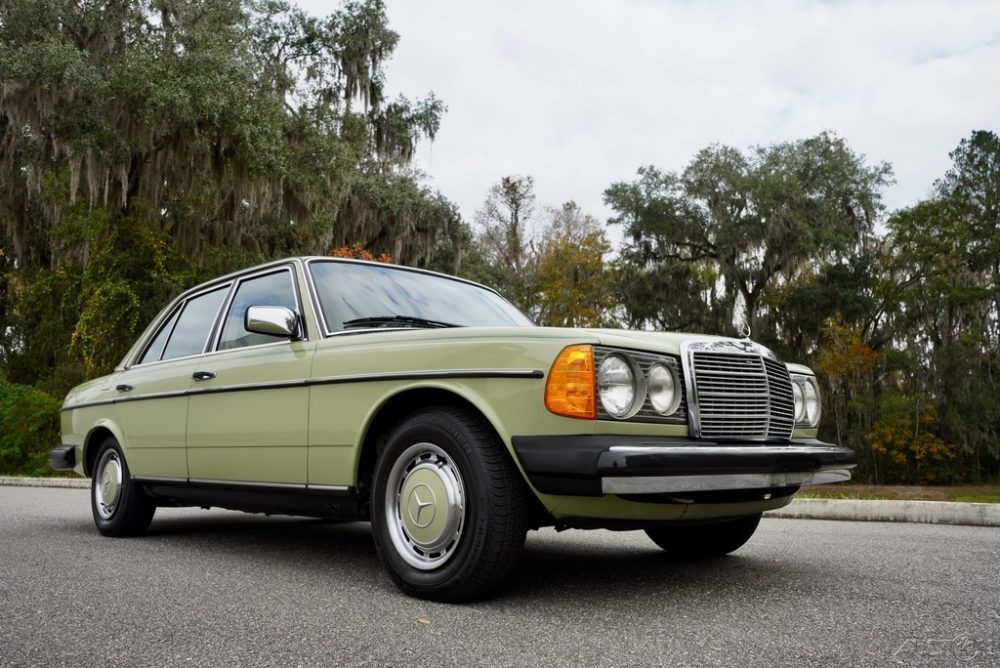 Year: 1979
Model: 240D
VIN: 12312106315
Engine: 2.4 liter inline-4 diesel
Transmission: 4-speed automatic
Mileage: 68,581
Location: Jacksonville, Florida
Price: $29,900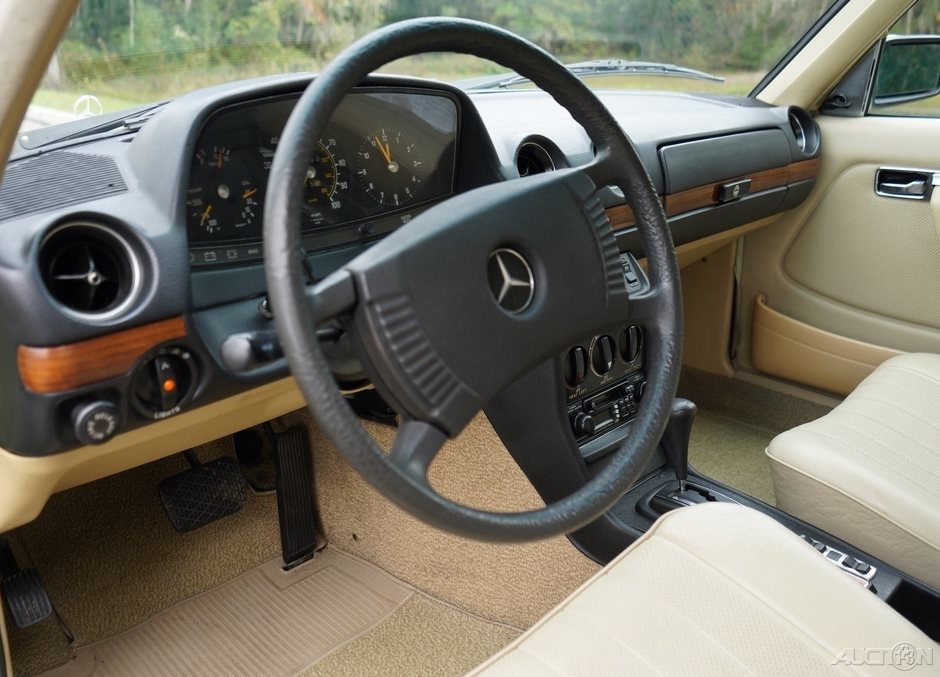 SUPER CLEAN ORIGINAL MERCEDES 240D DIESEL SEDAN

ORIGINAL 68K MILES

CLEAN TITLE

SUPER RARE CALEDONIA GREEN

Runs flawlessly with no issues

Super Clean

Super beautiful and pampered condition

The interior is exceptional and beautiful. The paint shines beautifully and is exceptional as well. It's clearly been pampered and garage kept. The exterior shows cosmetically as beautiful as you'd hope from a garaged and pampered car. Inside the car, all of the exclusive appointments are also very beautiful and its smells fresh and clean. There is an external gas tank in the trunk that was installed professionally.

It truly amazes and shows beautifully. Study the pics and you'll see just how exceptional it is.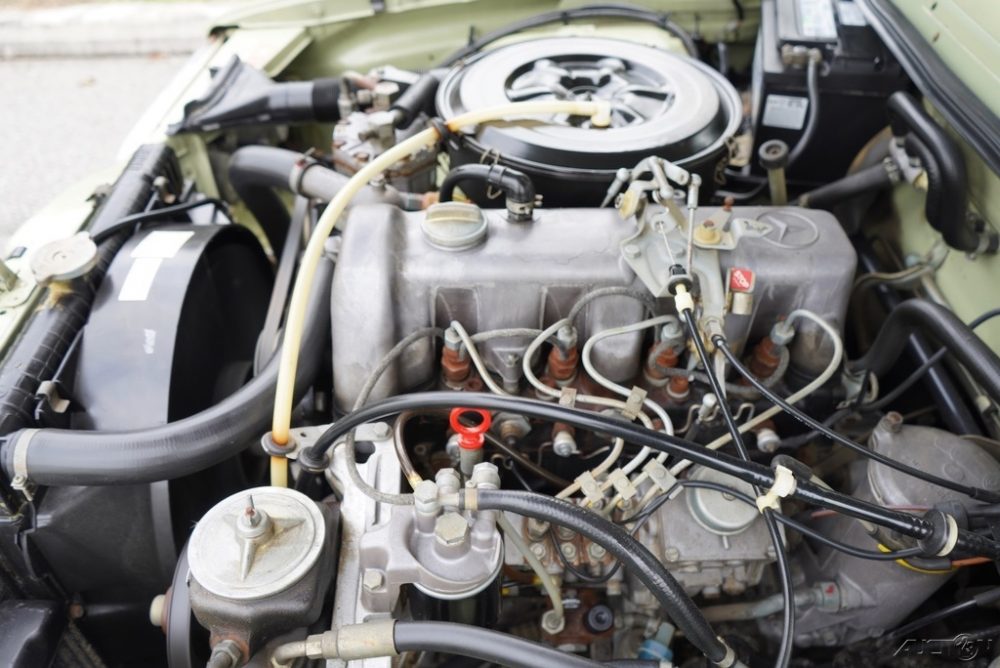 Let's get the point here and address that this one has an asking price of $30,000. In my eyes, it takes a lot to be a $30,000 240D and I don't know if this one is. The giant aftermarket fuel tank gives me pause as to the reasoning for it because if this is a 68,000-mile car, what does it need a long-haul fuel tank for? These can easily pump out 400 miles a tank, which is about 7 hours of driving, so it isn't like it was needed. Also, I think for this kind of money I'd want an original stereo, not a decades-old cassette player.
While I think this one is probably worth a whole bunch of money, maybe not $30,000. Just another dealer thinking they hit the jackpot.
– Andrew