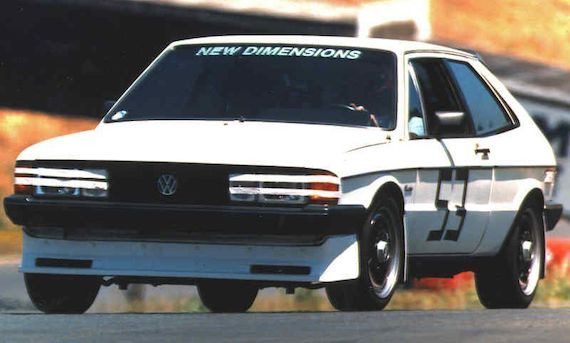 If the Mk.1 Scirocco is already a rare car to see, finding a period modified one is even more rare – especially when it comes to a well known example, such as the New Dimensions turbocharged example we see here. On top of being a fairly rare car already, this particular example is also one of the even more rare "Sidewinder II" editions that came out in 1978. What did the Sidewinder II get you? Well, according to this letter to dealers from Volkswagen, the Sidewinder got a special air dam, special seats, speedometer backing, decals, and black trim. I love, too, how Volkswagen likened the pose of the rattlesnake to the engine layout in the Scirocco; reaching, considering the 71 horsepower accelerated the "sports" coupe to 60 m.p.h. in a semi-leisurely 11.6 seconds. To fix that, this New Dimensions example has a 1.8 turbocharged motor fitted along with some fairly rare parts: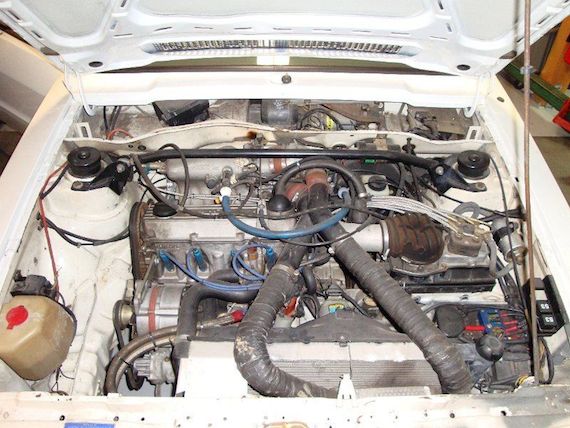 Year: 1978
Model: Scirocco Sidewinder
Engine: 1.8 liter turbocharged inline-4
Transmission: 5-speed manual
Mileage: 69,000 mi
Price: $6,500 Buy It Now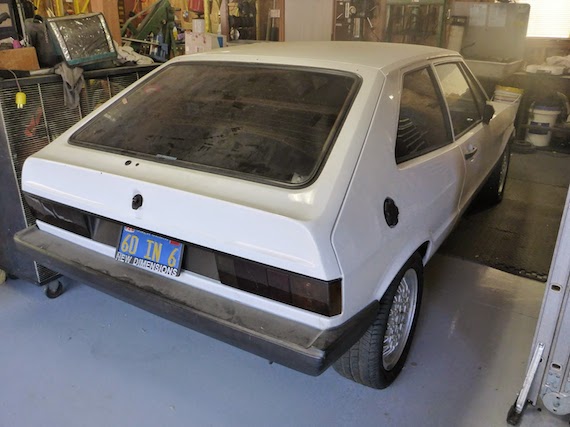 Very rare 1978 Sidewinder edition – Owned since 1979 and over $20 k in parts and accessories installed. Time to move on and need the garage space for my expanding business. Second owner of this 1978 Scirocco Sidewinder – White. So many mods that it will take me a while to list them all. Was Featured in National Magazine back in the early 80's. Was our show car for my past company New Dimensions and includes a huge about of spare parts. Like extra dash, body trim parts and tons more. I will be adding more stuff here as I dig it up. Images here – First set of pics now.http://www.hstar.net/images/scirocco/album/ More pics https://plus.google.com/photos/106321657400979408839/albums/6003425083615216513?authkey=COCwnK-2gbHqDQo/ Will include turbo spare parts as well. Includes brand new Recaro seats and stereo system and so much more. Wheels that come with it are the Silver BBS in the second group of pics.

List of main items.
battery reloacted to trunk
Quick Ratio sterring rack- Delrin mounts
4wheel larger disc brakes
Quaife limited slip with close ration rebuilt gear box less then a few thousand miles on it.
1.8t engine with 180+hp intercooled turbo kit full system and 2.5″ exhaust system with Borla rear muffler.
Euro oil cooler adapter and large oil cooler
Turbo oiler
Brand new full stereo- speakers and amp. never been turned on
Woofer box with all stuff mounted on it
Alpine alarm system
Electric windows
Trick rear lic.plate compartment
Tinted rear lights
Euro Scirocco 2 headlights
European bumpers
Full Scroth harness and brand new Recaro race seats
Roll bar with support and camera mount
Custom paint job with side lights removed
Custom turbo emblems (not installed – in box)
Custom dash with 160 mph speedo
Zender Rear spoiler
Front and rear strut tie bars
Koni adjustable suspension
ST Sport Swaybars 25 front 28 rear
So much more including tons of spare parts

Just need to finish the interior and minor other small stuff. Needs a turbofueler but will include my old one- many good solutions on the market now. Car has been started many times over the years but not the last 4 or so. Probably will just have not tried.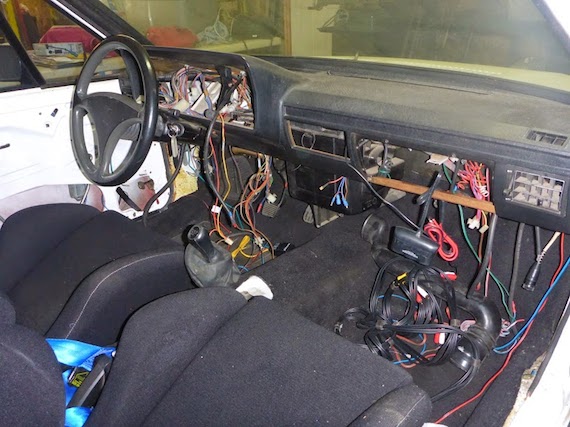 Any time you're upping the power in these unequal-length driveshaft Volkswagens, a Quaife is in order. The addition as well of some European bumpers and lights along with the Zender rear spoiler really gives this car a unique look, although the bulk of modifications have really removed the "Sidewinder" details that were original. The BBS RA alloys look great, as do the Recaro sport seats. The plate would also indicate that the nearly triple power from original has halved the 0-60 time – believable considering the power and weight of this car. I do wish it was a little less modded and a little more original in all honesty. Still, this is a rare and cool car, well modified and with a pretty well documented history. It does need some finishing but it will certainly be welcome wherever it turns up!
-Carter