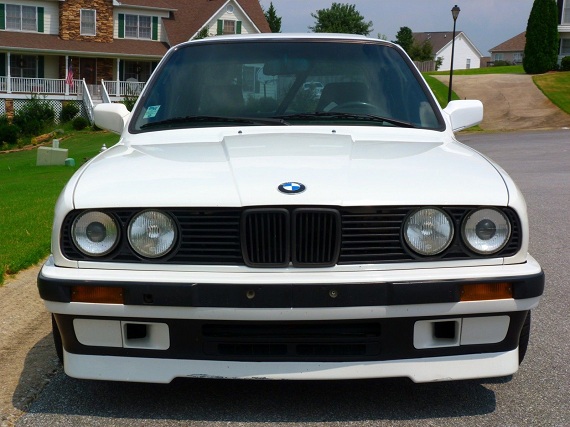 With all of our posts about perfect 325s, crazy money M3s and import-status Tourings, it seems only fitting that Motorsport Monday should have a worthy E30 as well. Building a track car is like catching a virus; it makes you sick, it wipes you out, and afterwards you come out the other side saying that you could've done without it. A much smarter way to enter the track arena is to buy a car that's already been built and sorted; yes, it costs more up front, but it you can find the right car it saves you a ton of headaches. Sure, you can buy a lower mileage E30 than today's example and then spend a ton modifying it to the level of this car, only to be afraid to drive it at the end because it may be worth $100,000 some day in the distant future. Or, you could ante up and buy this one: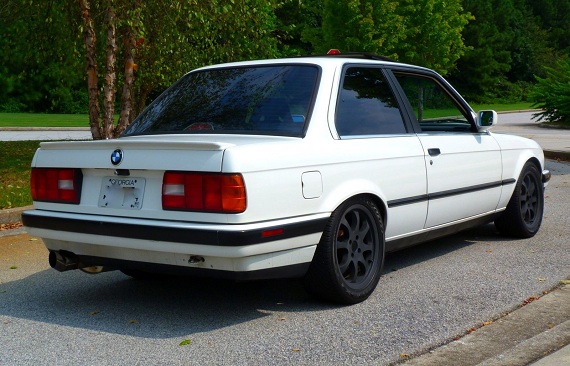 Year: 1989
Model: 325is
Engine: 2.5 liter inline-6 stroker
Transmission: 5-speed manual
Mileage: 225,000 mi
Price: Reserve Auction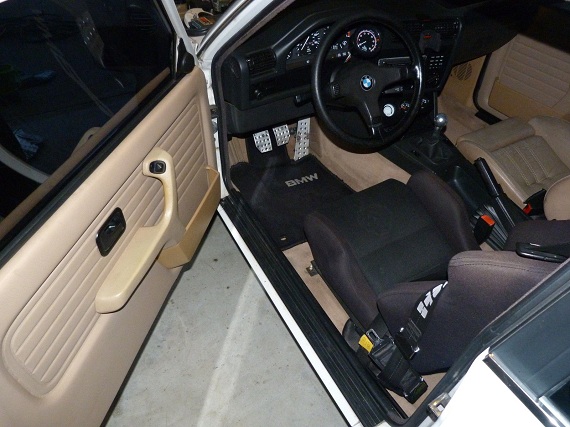 1989 BMW E30 325is Street/Track Car w/ M20 Stroker

Drivetrain:

-Fully built bottom end with forged internals

-Reworked ported and polished head with 288 cam

-Turner/Conforti 173-300 chip

-Shorty ceramic coated headers (These are not cheap)

-Two into one custom 3″ exhaust

-Redone Getrag 5 speed with short shifter

-.410 limited slip diff

-228mm clutch w/ clutchstop

-Optima red top battery

-Cross Drilled and Slotted Rotors w/ Stainless Lines

Suspension:

-Ireland Engineering Spec E30 Racing Front and Rear Sway Bar Set

-Ireland Engineering Stage 3 Race Springs

-Ireland Engineering Front Strut Brace

-Aluminum M3 Front Control Arms

-Offset Urethane CAB's

-Billet/Urethane Rear Shock Mount Set

-Urethane Motor Mounts

-New Nexen Tires

Interior:

-Half race cage

-Corbeau Race Seat

-Schroth Harnesses

-Crack free dash

-Aftermarket head unit/wired for amps

-Gauge pod with oil pressure, oil temp, and air/fuel meter

This is one well done purist build that runs and handles better than any e30 I've ever driven. It has also passed Tech Spec at Road Atlanta and was checked out recently at German Autowerks Atlanta. It also sounds incredible.

Here's the kicker, the A/C is cold. The windows, sunroof, and power antenna all work. It has 15% tint. You can drive this to the track, thrash, and drive home in comfort. There is probably over seven grand in the motor alone not to mention all the suspension setup. The body is very solid. The paint isn't perfect but in good condition. The front lip and rear spoiler could use a respray.

Please check out all the pictures and two videos here

http://www.flickr.com/photos/74442862@N04/sets/72157635348074936/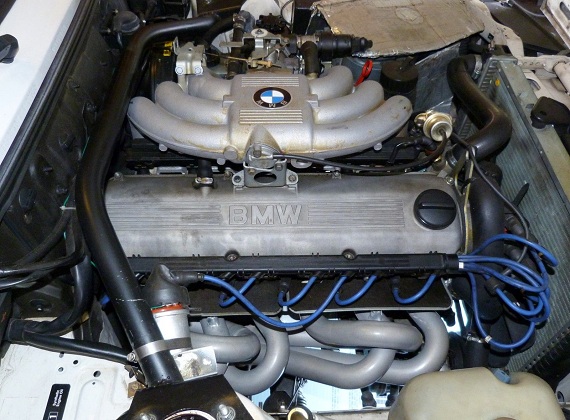 I went pretty extreme when I built my Audi track car, and it now sports a suspension that only can loosely be described at held up by "springs" and "shock absorbers" – more properly, they're shock transmitters. Luckily, I opted to put in the lightest Kirkey race seats I could find; they're aluminum with a 1/4″ of fabric covering them. Needless to say, driving my car to the track isn't the most enjoyable thing these days. This car looks to be not-so-wildly suspended, and with the added bonus that the A/C is intact it's sure to be a much more enjoyable ride. As I sank farther down the spiral of track building, the innocence of the occasion was lost in preparation for the event – getting the truck and trailer ready, tying the car down, tires and wheels and tools everywhere. Now, twenty years after I started going to the track, all I wish for was a car that I could pop in and drive there – have fun all day – and drive home. Well played, Mr. 325is.
Value? Well, you can never get build dollars back out of anything short of some exotics or ultra rare cars. With four days to go the reserve is still on and the bidding is in the mid-$3000 range. With 225,000 miles and a select group it would appeal to, this car isn't likely to pull anywhere near the numbers we've been seeing on E30s. I'd guess reserve in the $6,000 – $7,000 range and if it stays there, this could be a fun and reasonably priced classic that can be driven as it was intended. Just please, get rid of those horrid black wheels and slap on something like these Team Dynamics wheels: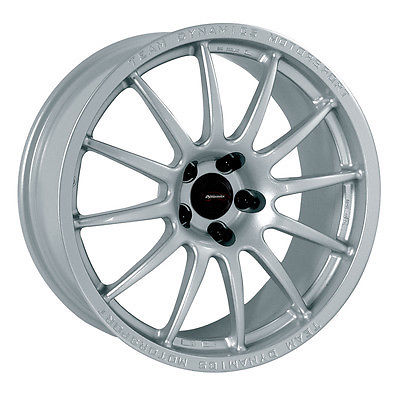 -Carter