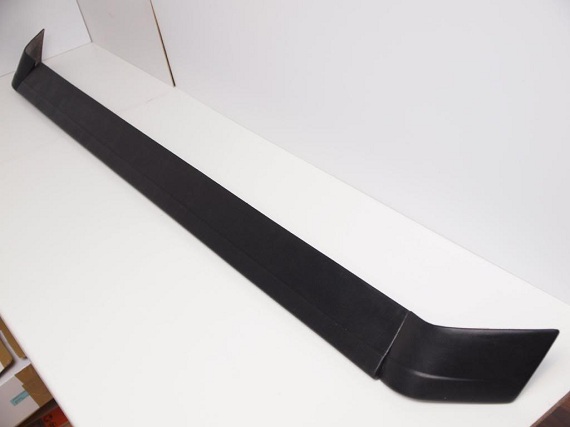 Talk about rare; I know Audis pretty well and have owned quite a few, but I've never even heard of this Austrian rear spoiler from Foha. Perhaps one of our eagle-eyed readers can help with some history or more information? Regardless, it's a cool, rare new old stock piece that can help finish off your Type 44 or D1 Audi with a unique look:
Year: 1984-1994
Model: 5000, 100, 200, V8
Condition: Used
Price: $399 Buy It Now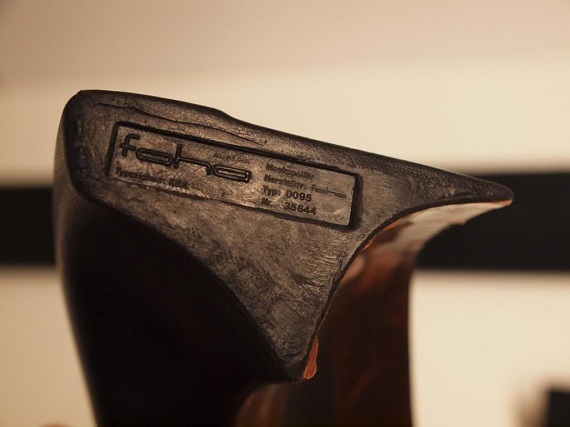 Very hard to get in the US

This is a NOS original aftermarket trunk lid spoiler from FOHA (AUSTRIA) that fits AUDI 5000 sedan. These is a original FOHA made part in high AUSTRIAN quality. The main spoiler will be installed on the top of the rear trunk and the two parts on both sides. It is original black, can be painted in every other color. It is in a great shape! No cranks and damages. Do not miss the chance to get a real unique EURO look for your car. All parts are new and in a mint condition.

What you see in the pictures, you will get! All original pictures, no relisting!

Do not miss that chance to get a very rare german part for your AUDI! Shipping and handling is $65 with airmail to the US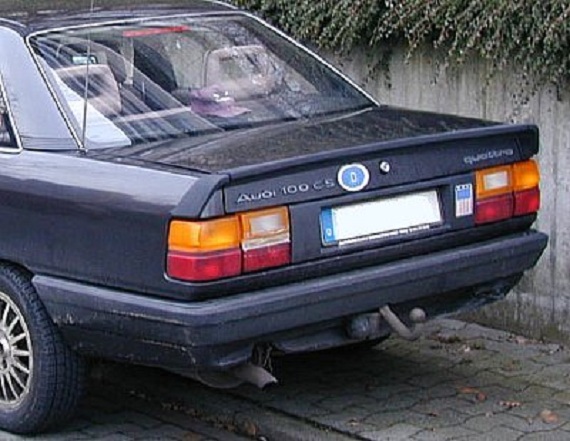 It's not cheap, it won't be easy to get on, but you're not likely to see another – perhaps ever. Want that last detail on your 5000, 100 or 200 sedan? Here you go!
-Carter