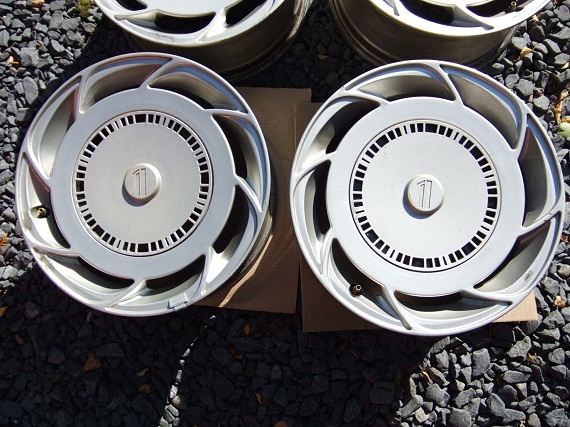 If you're into rare Volkswagens, then you're probably into rare Volkswagen wheels. One of the rarest you can get are the TRX variety wheels made by Ronal for Treser. Known mostly for their outrageous Audi products, the Treser wheels are a neat period-correct detail if you really want to stand out from the crowd. You're not seeing things in that photo above; they're directional left and right:
Year: 1980-1999
Model: Treser Turbo
Diameter: TRX 365mm (14.4″)
Width: 8″
Bolt Pattern: 4 x 100
Offset: ET 40
Condition: Used
Tires: Not Included
Price: $ 299 Buy It Now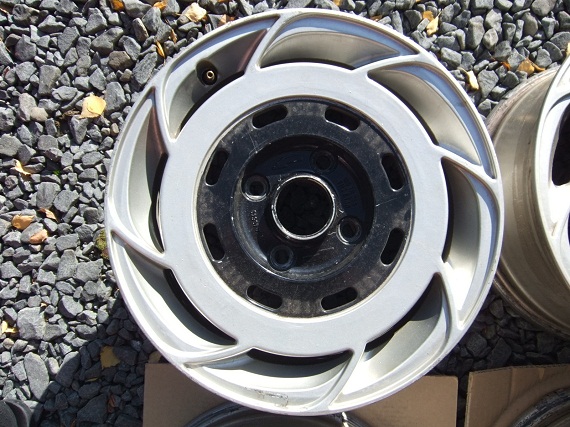 Very rare: set of TRESER Turbo Wheels for every VW with 4 X 100 Wheels i.e. Golf/Rabbit/Jetta Mk1, Golf/Jetta Mk2/3, Scirocco Mk1/2, Passat Mk1/2 etc. They were made by Ronal/Germany.

The size is 155mm X 365mm (similar to 6,5″ X 14,4″). You have to use metric tires Michelin TRX 190/55 HR 365 or 200/55 HR 365.

Two caps are missing, but they are of course useable without them.

Set consists of 2 right wheels and 2 left wheels and 2 centre caps.

Fast shipping with DHL/Deutsche Post following payment.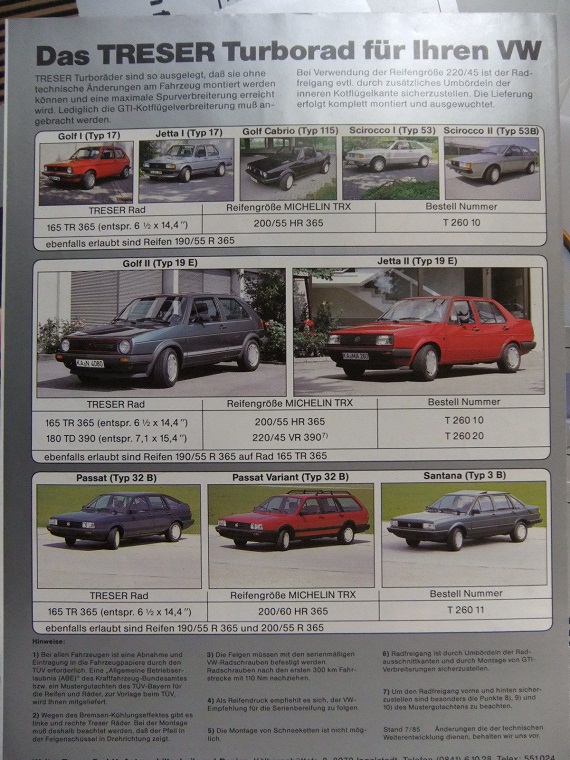 The bad news is that two of the likely irreplaceable center caps are missing; but you could run them without as the sale notes. Problem two is the tires; TRX tires are still available though pricey through retailers like Coker Tire; a quick check shows two tires are available that would fit, but they're around $350 per tire. You really have to want these wheels. However, for those not really interested in the limited tire choices, TRX wheels like these make great garage art for the person who has everything, but wants one thing more – or in this case, 4 things more!
-Carter