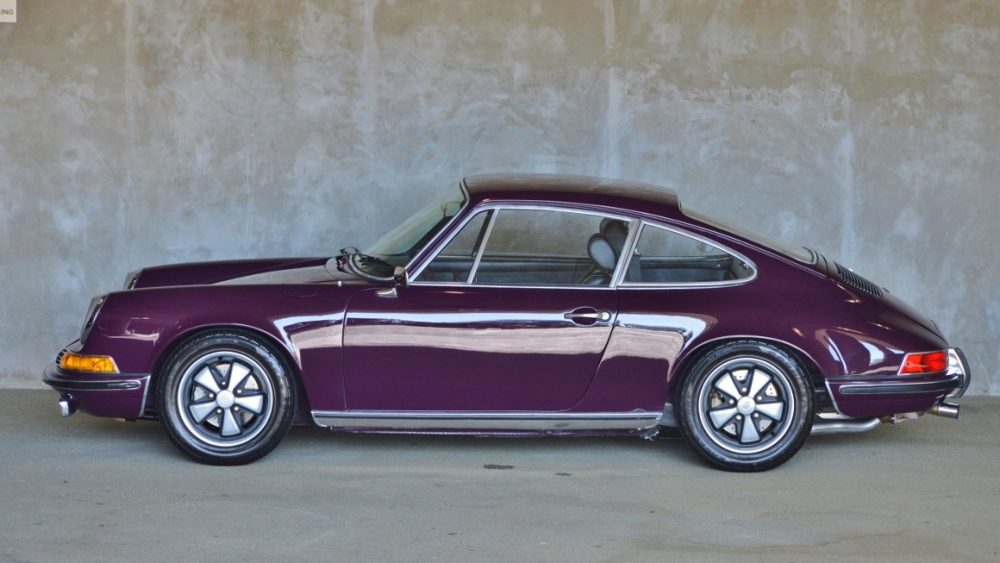 Almost every Friday when I was in my early 20s, living in Atlanta, a group of friends and I would go to dinner at a Chinese restaurant. There were a decent number to choose from in the neighborhood and all quite good so we had some nice options. At the time, I was vegetarian and I briefly decided to order the same dish each week. This was in part because I really liked the dish and also in part because I wanted to try each restaurant's variation. That dish: eggplant with garlic sauce. I loved it.
I have chosen this entirely non-car-related diversion as my introduction to this 911. I still love eggplant with garlic sauce and do order it now and then. More to the point, I also love the color, which here adorns this 1972 Porsche 911T Coupe located in San Francisco. Aubergine, meaning, of course, 'Eggplant', is one of my favorite early Porsche colors and it's always a joy to see it. Unlike other early pastels that I like so much, Aubergine is a little darker, but its purple hues remain fairly bright and vibrant. It's not quite a pastel, but it is still very, very, pretty.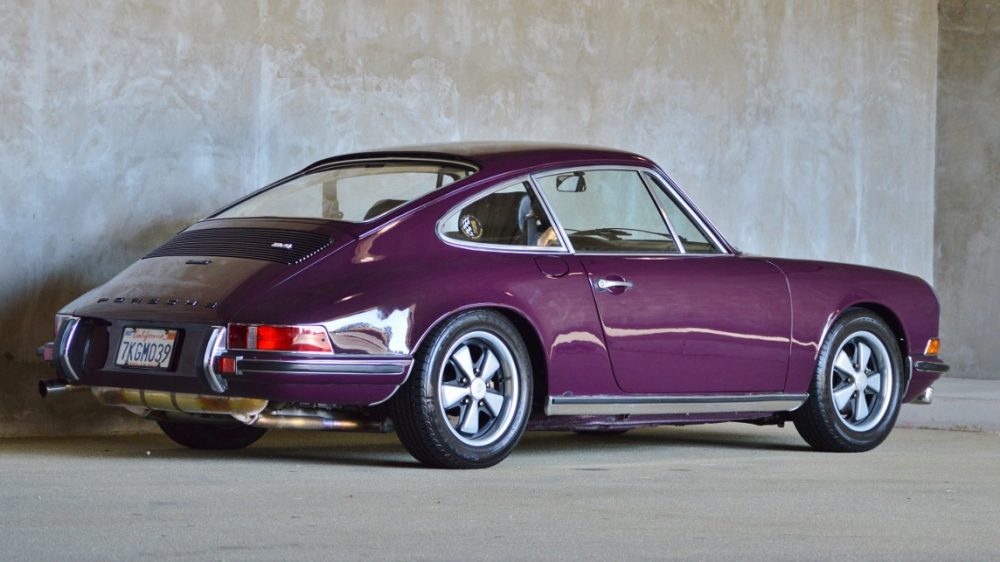 Year: 1972
Model: 911T
Engine: 2.4 liter flat-6
Transmission: 5-speed manual
Mileage: 35,854 mi
Price: $87,700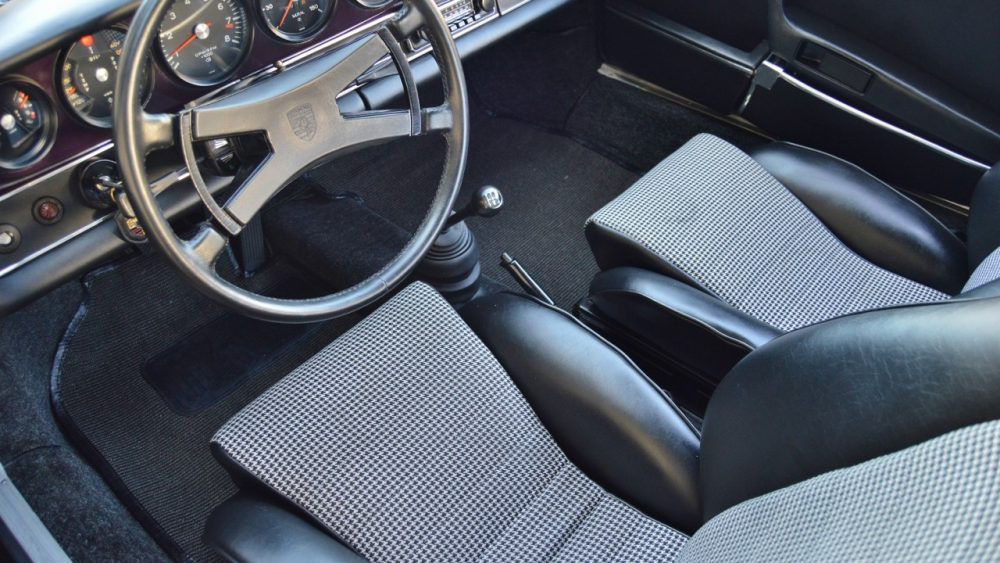 NEW ARRIVAL. DETAILED DESCRIPTION AND PICTURES COMING SOON.

OUR SITE POSTS CONTENT TO MANY OTHER SITES ALL OVER THE WORLD. TO ENSURE ALL PICTURES ARE ACCESSIBLE, WE PROVIDE A LINK BACK TO EACH LISTING ON OUR SITE.

THIS LISTING'S URL: HTTPS://WWW.CARSAUTO.COM/1972-PORSCHE-911-T-C-1641.HTM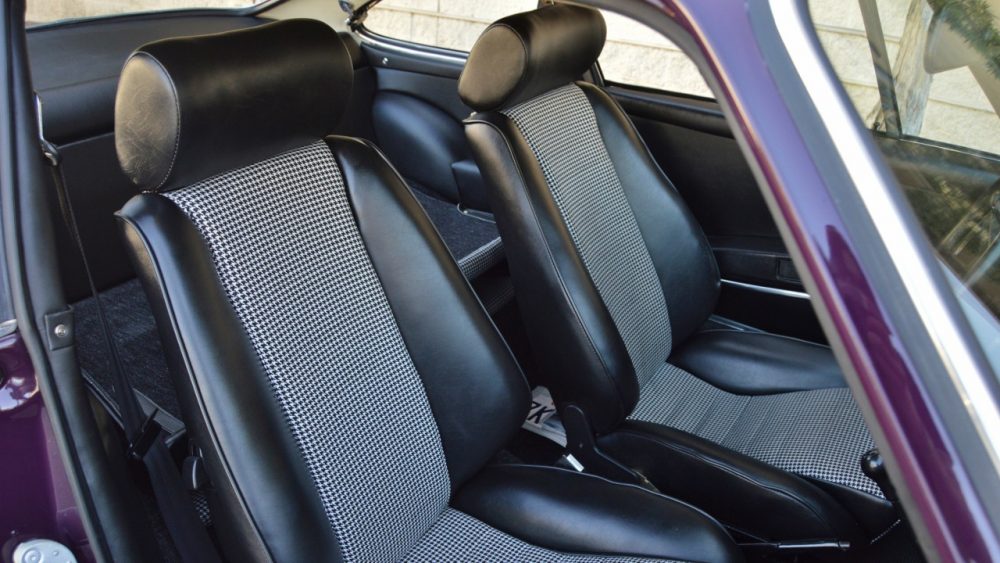 Overall, this is a fantastic looking example of Aubergine and of a 911T in general. The interior and exterior both show very well. The sport seats with houndstooth inserts are great in any early 911, but provide a particularly nice contrast to the exterior color here. That said, according to the CoA those seats weren't original to the car, which looks like it came with standard black leatherette seating. I think we can forgive the alteration.
From there we step into quite a bit of uncertainty at the moment. The seller has not yet provided any sort of description. If that changes I'll update the information here. Of greatest concern, their site's listing says the engine is a 2.7 liter. Is that a typo or has this 911's engine been replaced with one of the later, and less reliable, 2.7 liter units? We'll have similar questions regarding whether the internals are numbers matching (assuming obviously this has a standard 2.4 liter and not a 2.7).
So there are plenty of questions to be asked regarding its current state and its history. I assume it has been restored rather than being entirely original, but otherwise we're in the dark. Hopefully it checks out because given the rare color and apparent condition this asking price doesn't look too bad. It certainly is not low for a 911T, but for a '72 with its one-year-only external oil filler in a fantastic and rare color you certainly could do a lot worse. I'm intrigued and it gives me a craving for a particular dish I know I enjoy.
-Rob