I wish that I had better news for you. I'd love to say that I'd found some hidden gem no one else had discovered, and that it could be yours for a song. Today is not that day. Instead, what we unfortunately have is another case of mistaken identity. To add a bit of insult to injury, it would seem that it's quite intentional.
Back in May of 2017, I looked at two E32 BMWs. Both were modified, non-original examples. One was a 5-speed 735i sporting some Racing Dynamics bits, and the other was a clean and low-mileage 750iL that had undergone a full cosmetic Alpina B12 5.0 makeover.
Kudos to the then seller, it was accurately represented. It looked great but needed to be cleaned up a bit, but despite low mileage and all the original Alpina goodies, it sold for pretty budget price – just a bit over $5,000.
Well, it's back. It's cleaner, better photographed and there are also some clever changes and omissions in the current advertisement that have apparently sold bidders on a bill of goods that I'm pretty confident the car can't write: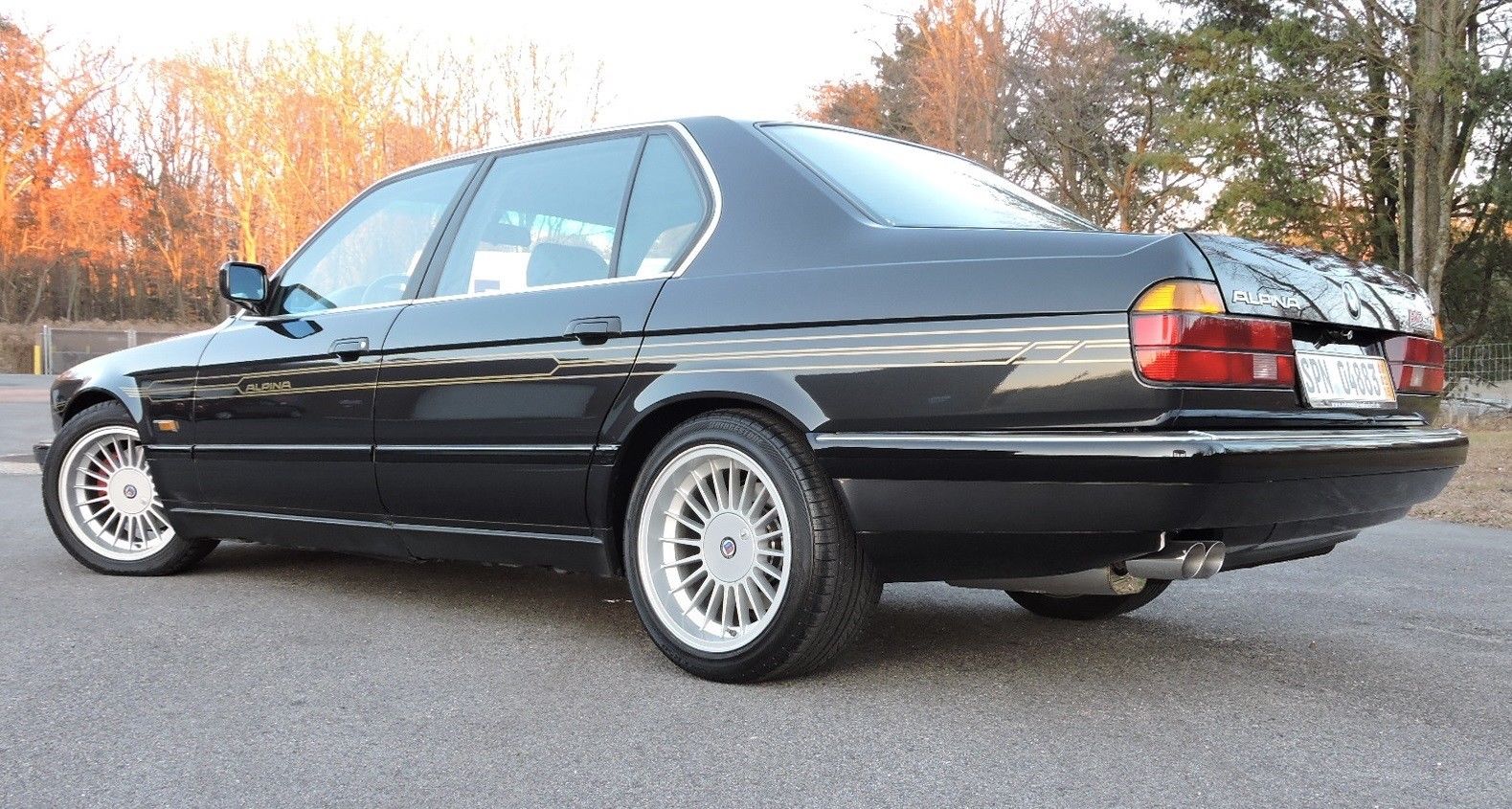 Year: 1988
Model: 750iL/Alpina B12 5.0
Engine: 5.0 liter V12
Transmission: 4-speed automatic
Mileage: 58,000 mi
Price: No Reserve Auction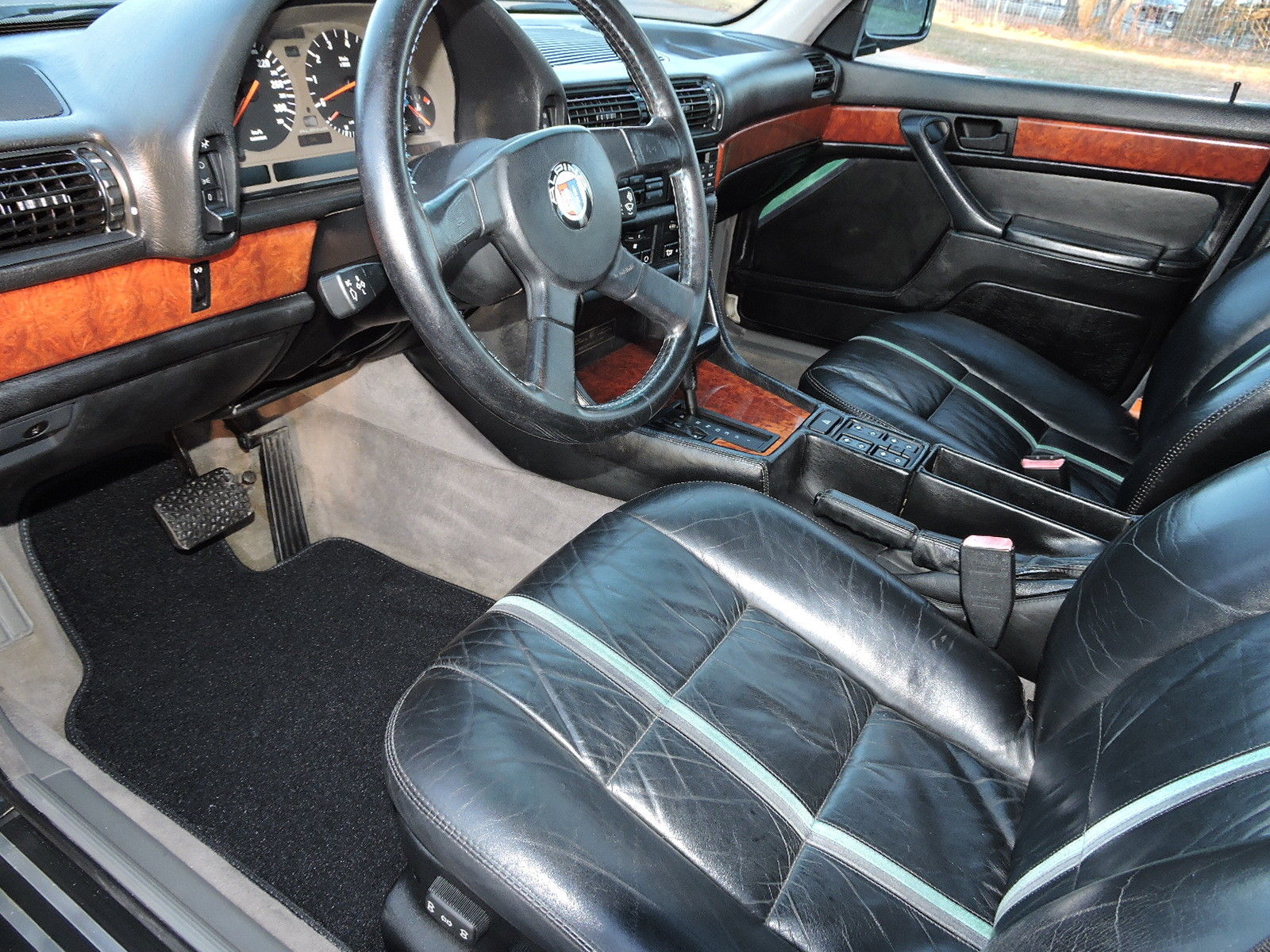 NO RESERVE. Highest Bid Wins.

1988 BMW Alpina B12 5.0 V12. Extremely Rare German High Performance Luxury Sedan. Only 58K original documented miles (just under 93,000 km). Every available option including Full Leather Interior and Heated Power Rear Seats. As New Condition Throughout. Everything works and operates as it should. Part of a private collection. Always stored in the air-conditioned environment. Runs, Drives, and Looks Fantastic. Fully and completely serviced and maintained as needed. Everything on this car was just completely and meticulously gone through with a fine comb. New Tires. Needs absolutely nothing. Free, Clean, and Clear Title in hand. A unique opportunity and a worthy addition to any serious collection.

Over 100 High Resolution Pictures available here:

http://s1268.photobucket.com/user/ronaldmd/library/1988%20Alpina%20B12

This is a NO RESERVE Auction so please bid to own. Please feel free to come and inspect this beautiful car prior to bidding. Thank you and HAPPY BIDDING!

Terms of sale: $1,000 good-faith non-refundable PayPal deposit is due immediately after the end of the auction. Balance is due in 3 more business days after the end of this auction in cash or bank/certified funds. If you can not, or are unwilling to follow this terms than please refrain from bidding. Vehicle description represents our subjective and biased opinion. Only manufacturers warranty applies if any. Vehicle is sold absolutely as-is, where is, with all faults that it may or may not have. Miles could differ slightly due to occasional use. Buyer is responsible for shipping, however, I will assist in any way I can, just ask me. Please absolutely no "zero" or "negative" feedback bidders (you must contact me prior to bidding). Non-paying bidders will be reported to eBay and collection agency. Inspections are welcomed and encouraged prior to placing a bid. All sales are final unless cancelled by the Seller. All items not collected/shipped/picked up within 30 days will incur storage fees and will be considered abandoned and disposed of at the Sellers sole discretion 30 days thereafter. Prospective Buyers are encouraged and expected to exercise their own due diligence prior to bidding. This vehicle is also advertised locally. Seller reserves the right to end/cancel this auction at any time at sole discretion. Thank you and GOOD LUCK!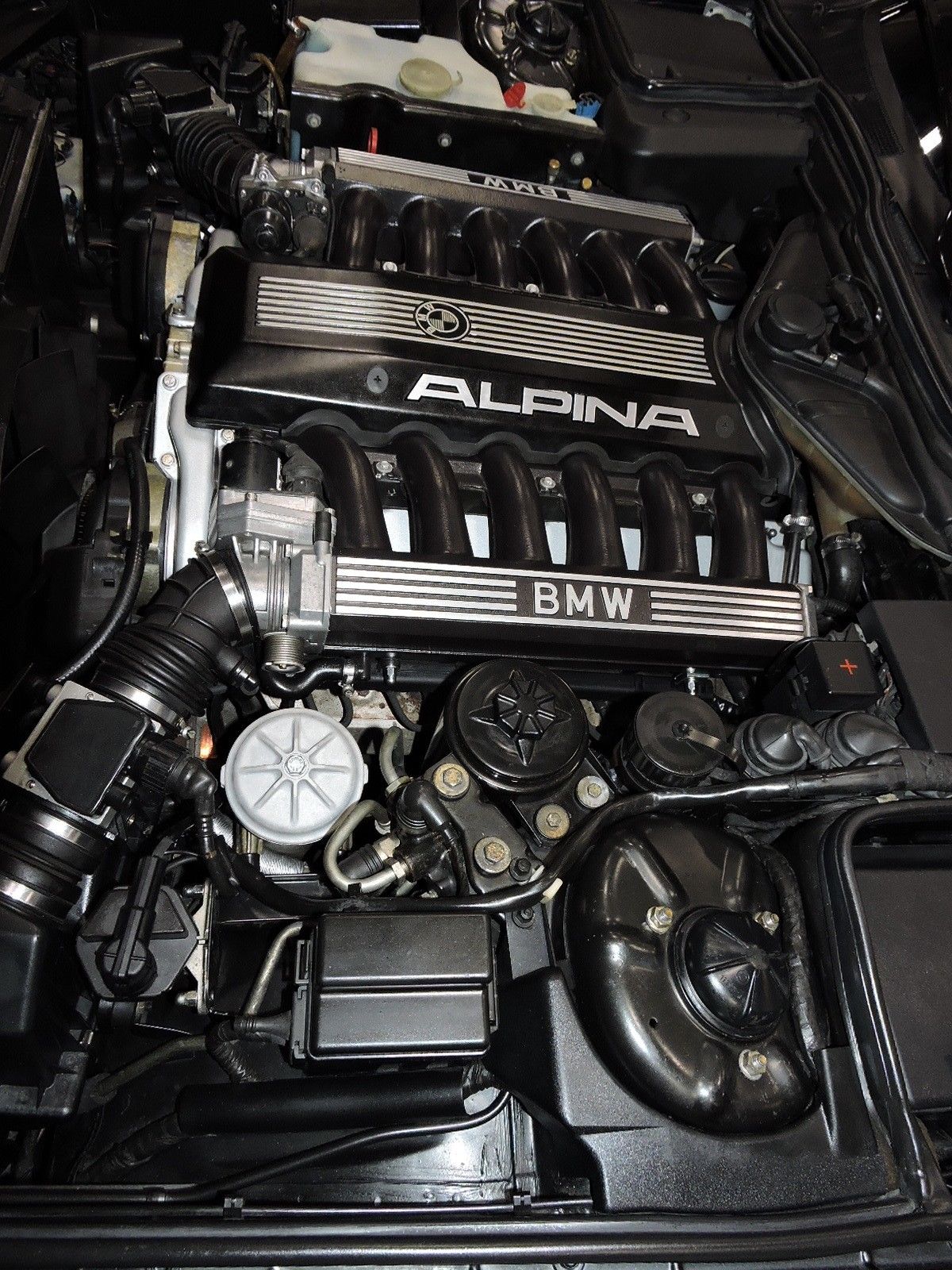 Okay, so it looks great. I'll fully admit it. This seller has done a much better job of polishing, cleaning, dressing, and photography. But there are some clever listing details that you could easily pass over if you weren't aware of the previous listing. First off is that the seller claims this is a full Alpina B12 5.0. However, there's an immediate glaring issue: the VIN. In the last listing the VIN was correctly entered in eBay's information graphic. This seller has instead entered the VIN as all "O"s and input it manually in the description: "VIN: WBAGC81O3O2217840". That VIN matches the earlier listing, so we know it's the same car. We also know it wasn't produced by Alpina, since the VIN remains the original BMW VIN rather than a WAP Alpina VIN. Outside of polishing, little has changed. But a more comprehensive photo gallery is included, showing this time the interior Alpina badge which reads "BMW/Alpina B12 5.0 840". Again, that doesn't seem right – the official count of factory B12 5.0s is 305. Now, we have an actual car to compare to – in July 2016, I wrote up a 1991 Alpina B12 5.0.
Visually, it was very similar to this car, and like this car it was sold in Japan originally. This gives us a very good comparison point, because the '91 does have an Alpina VIN. It's also listed in the Alpina Archives, giving us extra documentation. In this regard, I feel as though the current seller is mis-representing the car as an original build. The last buyer specifically outlined that the Alpina bits were added later:
BMW E32 750il Alpina B12 ……Clone! This unique 7-Series is a Euro-spec car that went to Japan when new (production date is 02/1988). Sometime after it arrived in Japan, it was fitted with all the rare Alpina options that were unavailable here in the US: steering wheel, seats, door panels, wheels, front valance, badges and decals. It's not known whether any of the Alpina engine or transmission mods were done, but it's hard to imagine an enthusiast stopping at the cosmetic items.
However, we do glean a bit about the motor, because the picture in the listing looks exactly like a stock M70 with no Alpina badges compared to the '91's worked over motor, sporting appropriate Alpina attire. In the new listing, however, a gleaming, freshly painted engine cover and intake plenums included, matching the '91. The seller has obviously spent some time and money to make this car look more appropriate, but there's still no confirmation that the engine actually was touched by Alpina.
So throw the baby out with the bathwater? No, this is still a very neat E32, and the Alpina items all seem authentic and top-dollar. As a bonus, the seller does seem to have spent considerable time and effort improving the visual and mechanical presentation. However, is it an original Alpina build? There is a lot of evidence it is not, and consequently the value is diminished compared to the real deal. However, as the ad doesn't disclose much of the information necessary to make that determination, bids have been flying on this well presented car. At the time of writing, the current price is over $23,000 – nearly quintuple what it sold for eight months ago and not far off the ask of the better presented, lower mileage actual 1991 B12 5.0 we featured. It really goes to show that detective work on these cars is important prior to purchase.
-Carter