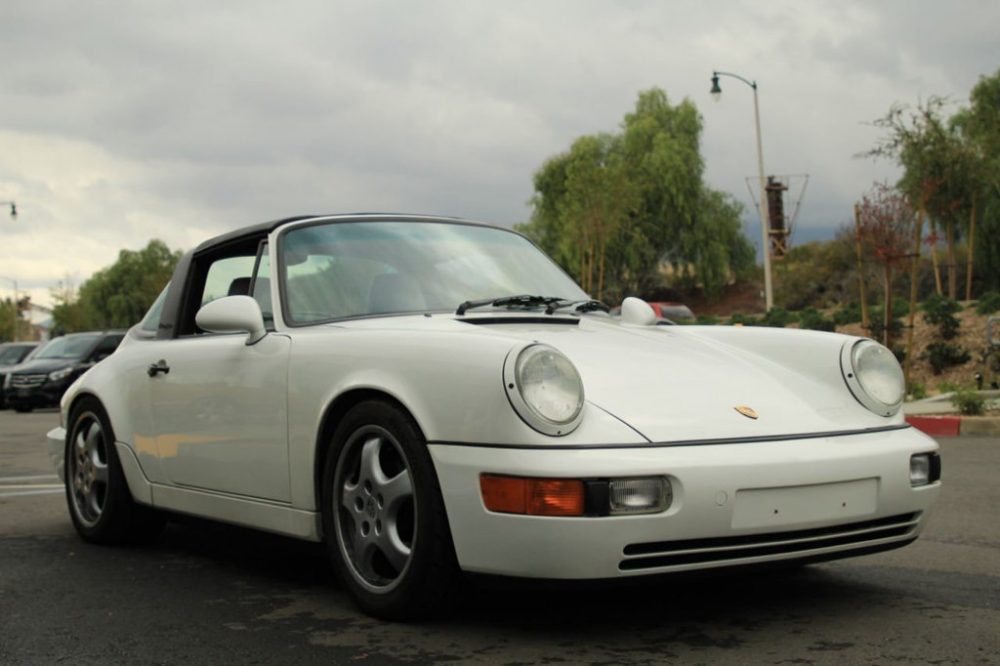 When speaking of regular 911s, i.e. not the various limited-production variants Porsche has released, the Targa always has been my favorite model and among the Targas the 964 is the one I like best. With the Targa, I like the slightly different profile the roll hoop provides and really like the versatility of the Targa top. The 964 gives us a little more modern performance and refinement relative to the 911SC and 3.2 Carrera that preceded it and it looks just a little bit better. The problem is we very rarely see them. There aren't a ton of 964 Targas out there and many of those I do come across really don't seem to be in great condition. Alas.
This one appears to be an exception: a Grand Prix White 1992 Porsche 911 Carrera 2 Targa with what the seller has listed as a Cream leather interior (perhaps Linen?) and 130,935 miles on it. We aren't provided any details, but it looks in really nice condition given the mileage. It's pretty pricey. That isn't surprising with 964 Targas, especially the Carrera 2, but this one is pushing things a little bit. Nonetheless it's still great to take a look at one of these.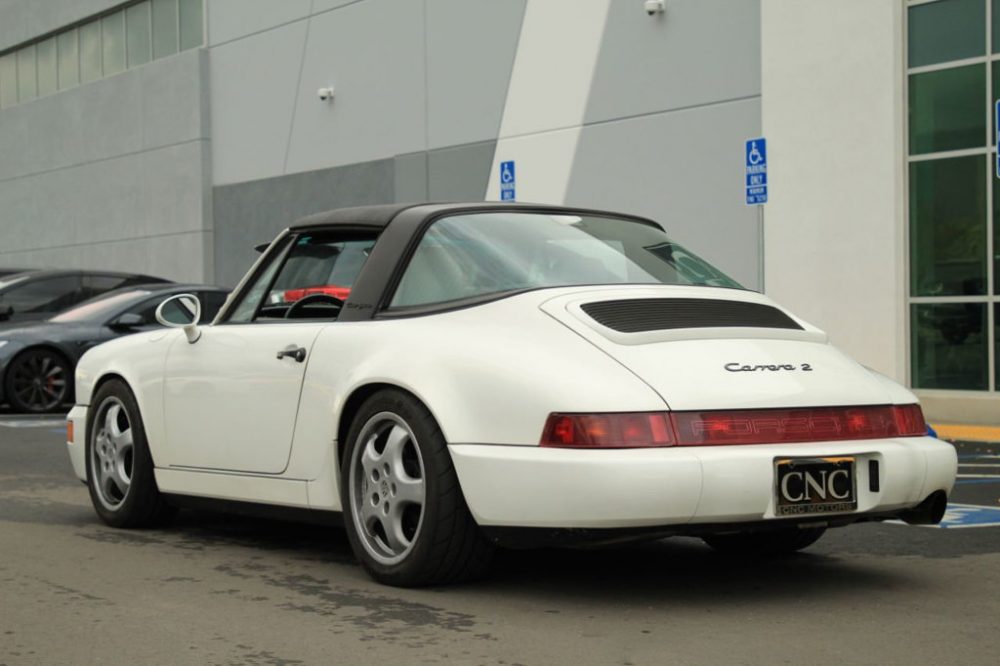 Year: 1992
Model: 911 Carrera 2 Targa
VIN: WP0BB2964NS440076
Engine: 3.6 liter flat-6
Transmission: 5-speed manual
Mileage: 130,935 mi
Price: $74,993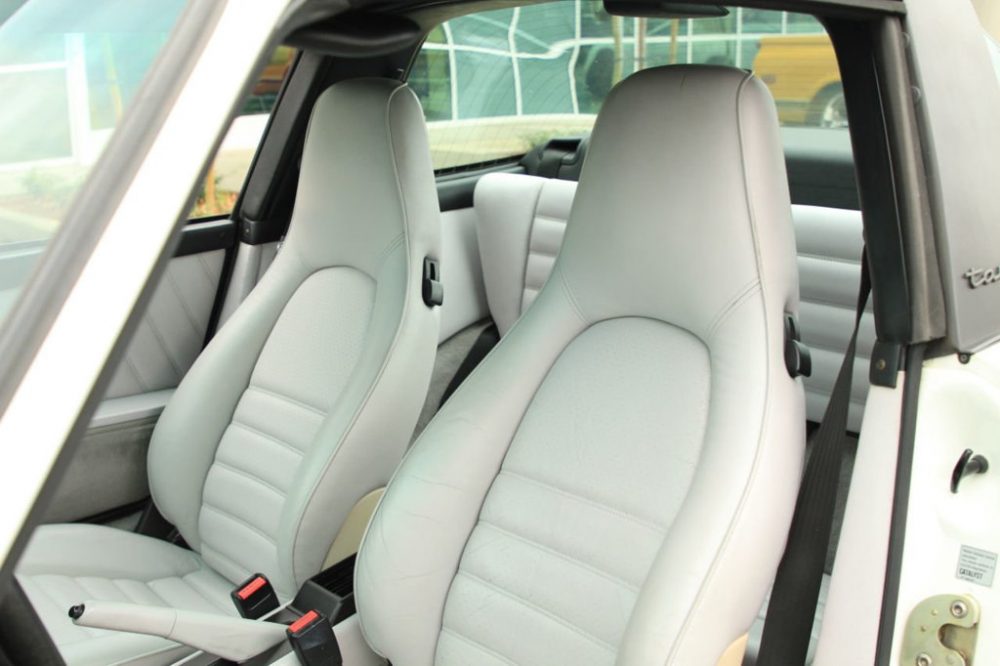 1992 Porsche 911
Coupe
Condition Used Clear Title
Miles 130,935
Engine 3.6L FLAT 6 CYLINDER
Transmission 5 Spd Manual
Drivetrain Rear Wheel Drive
Exterior Color White
Interior Cream Leather
Stock #
VIN # WP0BB2964NS440076
Warranty As-Is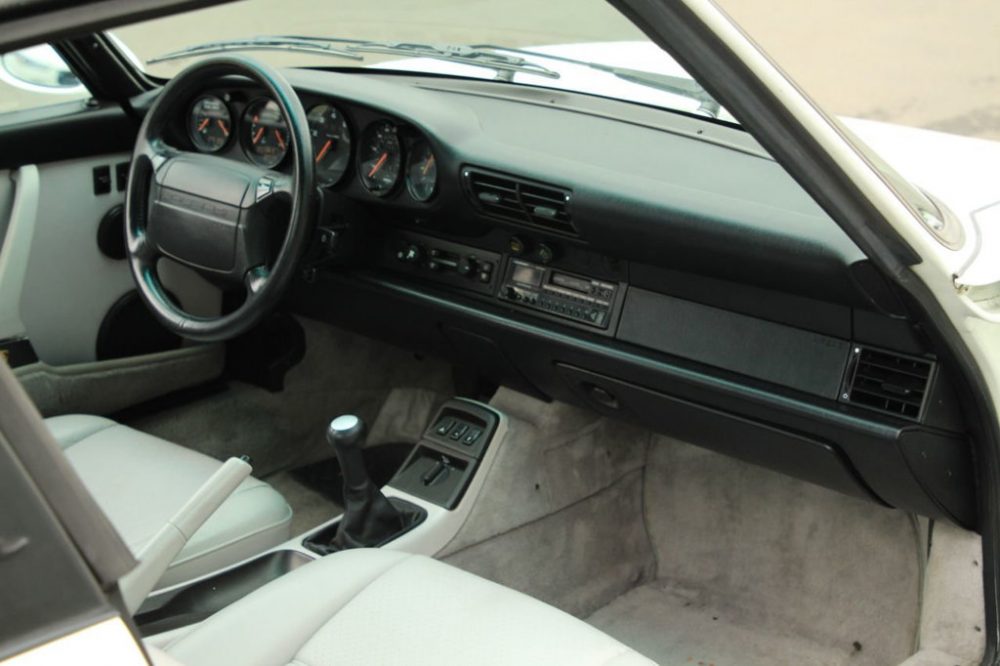 White 964s are something we see regularly, but I can't recall coming across one that also had a white interior. I'm guessing the actual color is Linen, but I don't know. Regardless, that's a lot of white to keep looking clean! The owner of this one appears to have done a pretty good job of doing just that. The interior especially shows quite well with little noticeable wear and the seating surfaces look in very nice shape. Only the carpets show signs of uncleanliness. As with any higher mileage 911 that looks in such nice shape I'd be interested to know if everything is original or if this is the product of a refreshening. As I noted above, we aren't provided any details in the ad so you'll have to inquire to know for sure. Obviously you'll have similar questions regarding its servicing and a PPI is a must.
Given the mileage the $75K asking price here definitely feels a bit high. To support that sort of price we'll need to learn that everything here is original and a comprehensive history of its ownership and servicing is available. This isn't the highest price we've seen for one of these Targas, but I imagine you wouldn't struggle to find a comparable example for a bit less money. This is a nice one and if everything checks out it should be worth good money, I'm just not sure that equates to quite this much.
-Rob