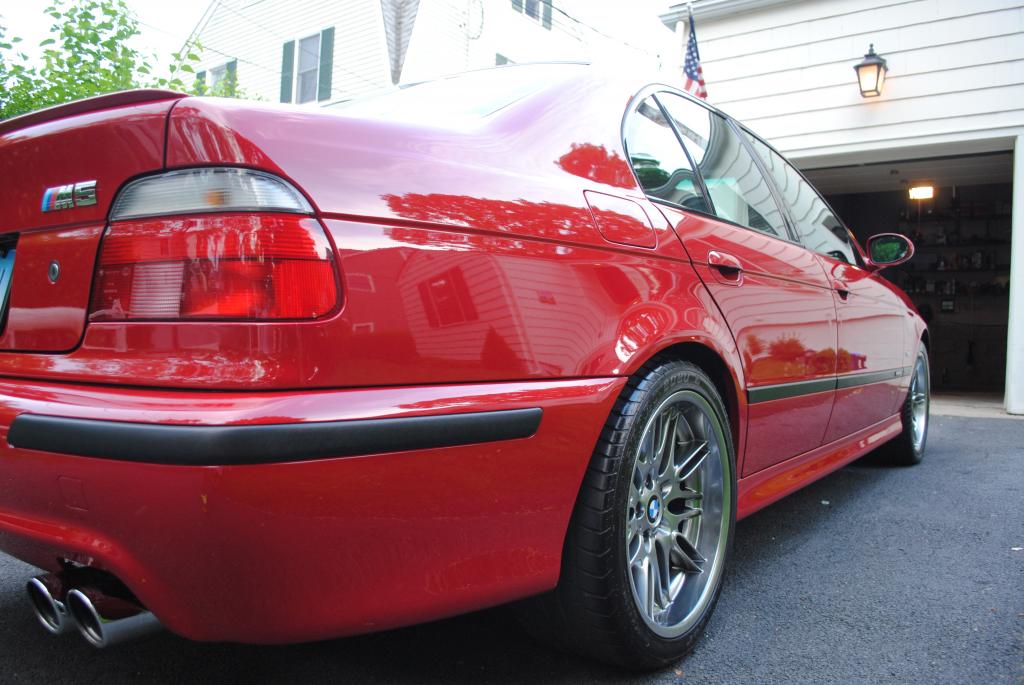 While I'm sure I'm not alone on this, the E39 M5 remains, for me, the best of the breed. Slightly more aggressively styled than its processor, the E39 combined a V8 pushing nearly 400 hp with the refinement of the 5-series saloon. Though the E60 would get a more powerful V10, the aesthetics of that car (or any of the later M5s) has never grown on me. The E39 finds the sweet spot of power, driving dynamics, refinement, and styling that others struggle to match. Now a decade removed from their final production, prices on quality examples of the E39 have fallen into a territory approachable by a wide array of buyers seeking one of the best saloons to have been produced. This particular example, a meticulously maintained Imola Red M5 located in Connecticut should provide us with an excellent gauge of the current M5 market. It's low mileage, very clean, and on auction with no reserve.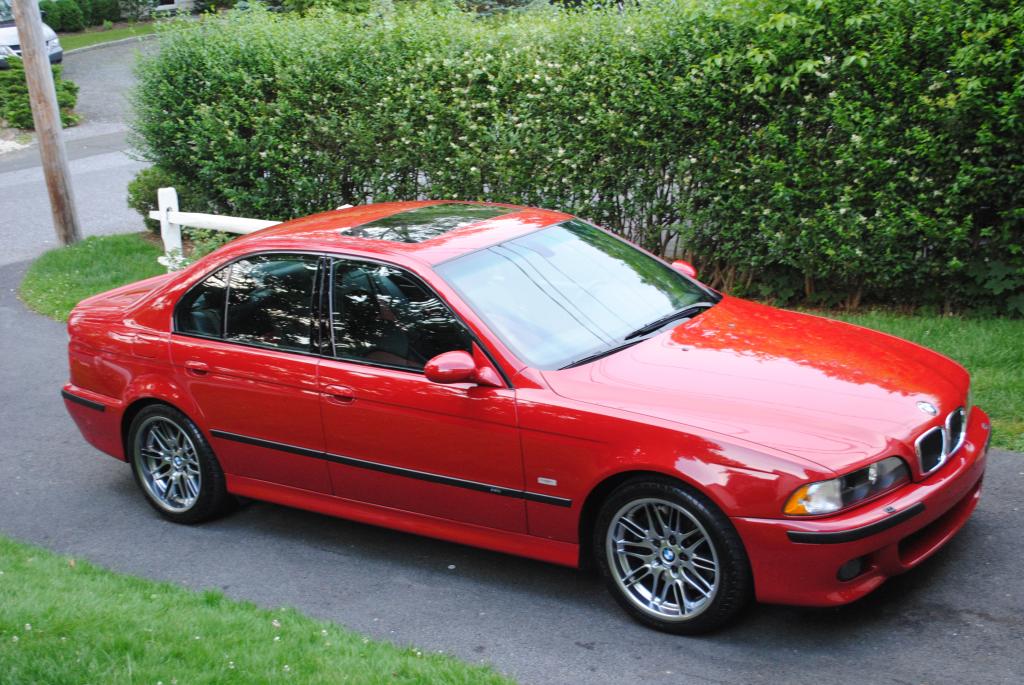 Year: 2000
Model: M5
Engine: 4.9 liter V8
Transmission: 6-speed manual
Mileage: 25,000 mi
Price: No reserve auction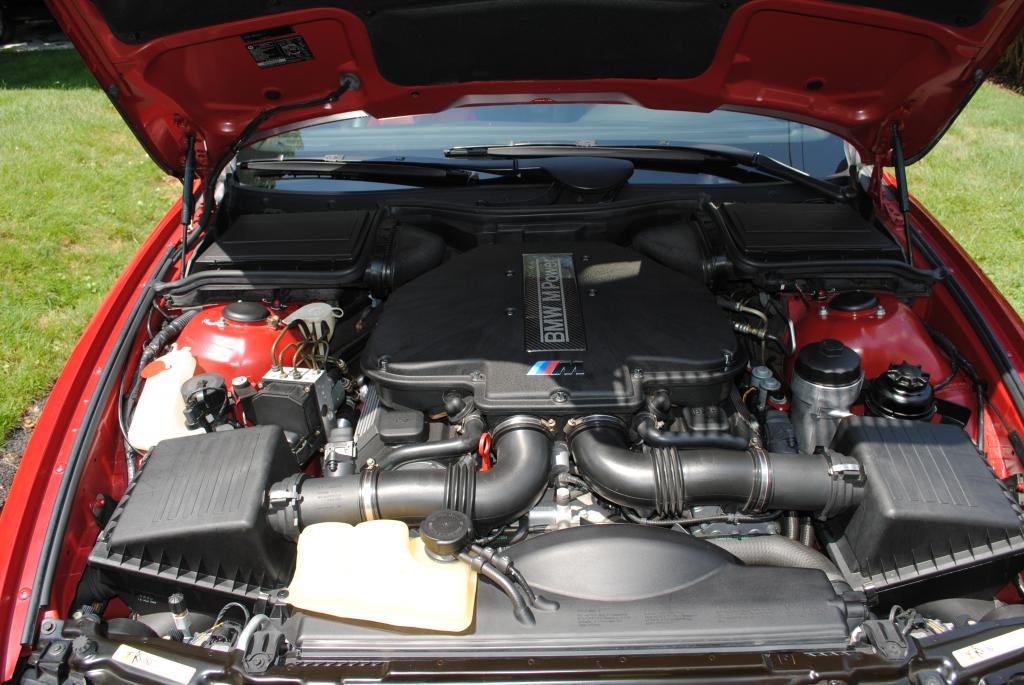 BMW PPI ALREADY DONE. FULL SERVICE HISTORY. Unreal condition looks like it just came off the showroom floor. Zero paintwork anywhere. One of a kind Imola Red on Red/Black interior. Full leather option, literally everything is leather – only available on 2000 model year.

This car's production date is 5/2000 which is good since they updated the piston rings (to reduce oil consumption) on all post March 2000 cars. Car had its 2500 miles service under original owner (can obtain from BMW if you would like, I saw it when I brought the car in for a PPI on their paperwork but the delear rep said they could not release that info) and then I have all service history from prior owner whom I purchased it from. I am technically the third owner but car has not been registered so may be able to just transfer title so that new owner will be the third (need to verify with DMV). I did not know this but all four rims were replaced by BMW which is a huge plus and why they are in the condition they are. Everyone at the service center loved the car so much that they only charged me for the oil and did the PPI for free. It is nice to find a dealer that does business the right way and I will definitely go back if I ever own another BMW.
http://s1344.photobucket.com/user/chrisearmbruster/media/Revised_zpsc80f572f.jpg.html
It's rare that I come across a car with an interior that looks this clean. It appears as if every possible piece of dust has been removed. The paint looks equally good. This is a car that has been given a ton of attention by its owner, but has not had many miles put on it yet. He's even included copies of service records in the auction listing. As of this time, bidding is up to $20,334. That's reasonable territory for an E39 and for a low mileage example such as this one it's even a bit low. It'll be interesting to see what this car goes for, but at the moment it's looking like a very good value.
-Rob