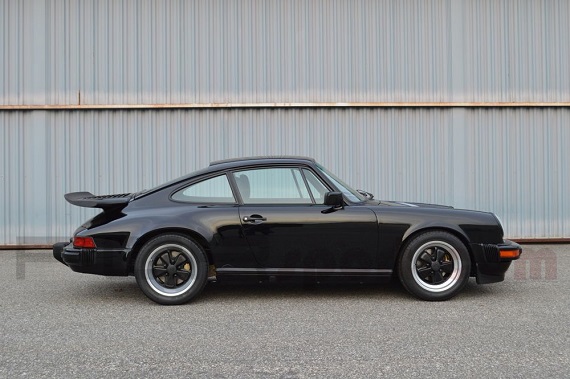 Some cars manage to stop me dead in my tracks. That can be for a couple of reasons. Most commonly it occurs with something amazing that you simply can't pass by. But other times I pause out of confusion. This 911 is a little bit of both. At first glance with just a thumbnail and the brief description this seemed like any other black 911 Carrera, except it had a $265K price tag. My first impression was that this was just another extremely ambitious seller that threw a car on eBay hoping to attract some attention. So I wanted to see what was so special to even bother with this kind of price. Now I see. The subheading reveals to us everything we need to know: this is a Club Sport and as such the high price is very much warranted. The last Club Sport I featured was so heavily modified that its designation as a Club Sport model was no longer of huge significance. The example here looks to be a full 180 degree turn as it sits in completely original condition and with very low miles. With only 28 sold in the US these are about as rare as they come for a 911 Carrera and in typical Porsche Club Sport fashion they bring serious performance pretensions a la the RS models that both preceded and followed them. Naturally we almost never see them, but when we do we stop.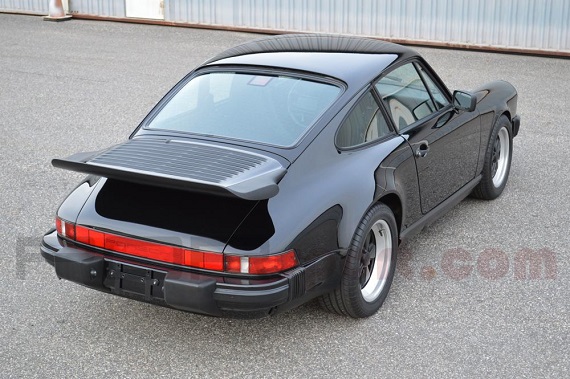 Year: 1988
Model: 911 Carrera Club Sport
Engine: 3.2 liter flat-6
Transmission: 5-speed manual
Mileage: 14,000 mi
Price: $265,000 Buy It Now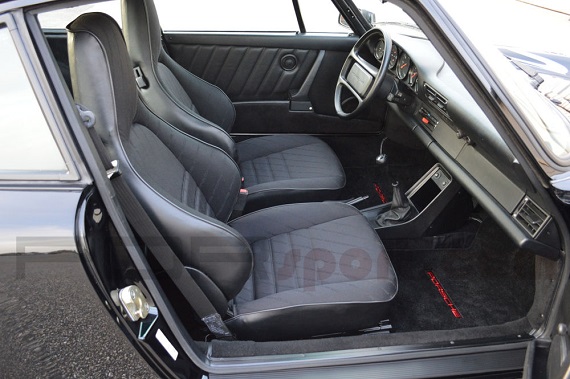 Genuine M637 Club Sport. 1 of just 28 special 911 lightweights imported into the US of the 340 built in total. These 911s were built in the spirit of the original 73 RS lightweight. This is an all original 14,000-mile example. Beautiful condition throughout. All books, tools and original paperwork from the original tourist delivery at the Porsche factory. Recently serviced and ready to go. Priced to sell.

More images at Porsport.

Serious inquiries please call 631-786-6511 EST. International inquiries please email me at dahearn67@gmail.com.
This car is also listed elsewhere. I reserve the right to sell it outside this listing.

Bank wire in full within 48 hours.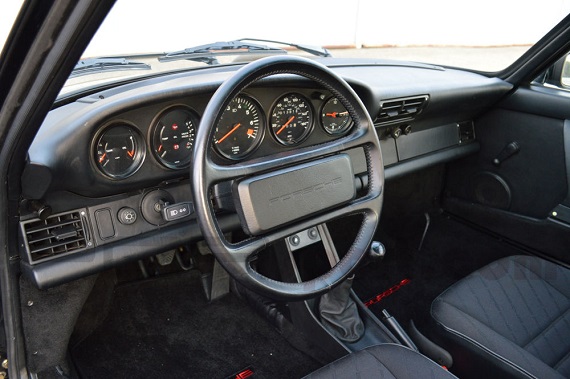 Frankly, I have no idea what the market for a Club Sport currently is. I haven't seen one come up for auction in a long time and the last original one we featured was more than two years ago. It had traveled quite a few more miles than this one – 44K vs 14K – and even its very high price of $175K seems low compared to this. But rarity attracts value, and rarity in a performance model Porsche attracts significant value. When the 3.2 Carrera market appeared headed for infinity a year or two ago then perhaps this would have had a taker at $265K, but right now with the market plateaued I'm not so sure (I did get a chuckle out of the seller's comment, "Priced to sell."). That said, opportunities to purchase a Club Sport arise rarely and if someone absolutely has to have one, then this could be just the thing you're looking for.
-Rob