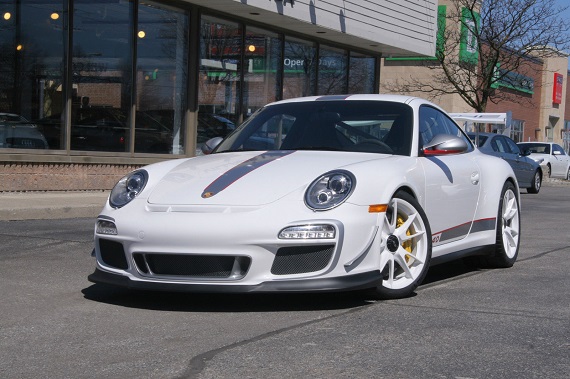 With the current iteration of Porsche's 911 GT3 RS now having been on the streets for nearly a year why not take another look at its predecessor and, in some ways, most natural competitor, the 997 GT3 RS 4.0. Released right at the end of 997 production, the GT3 RS 4.0 appeared to extract every possible ounce of power from the usable space of the 997. It's a tried-and-true formula of stuffing the largest engine into the smallest space and then keeping weight to a minimum. But for some the real comparison comes not in the design or the performance, though both are very important, but rather in the piloting. The GT3 RS 4.0 appears to be the last of the breed that will come with a fully manual transmission, with the current – and presumably all future – generations of the model all coming equipped standard with PDK. This is a distinction that may largely be of concern to collectors as the last manual GT3 RS should be a prized commodity over time, but I'm sure there are some who simply desire the ability to row their own gears. The GT3 RS 4.0 we see here may be aimed more squarely at that crowd as it shows with a few more miles than is typical with these machines, and as such has a somewhat lower price tag relative to lower-mileage examples we've come across. For those searching for that money-no-object toy the GT3 RS 4.0 ticks just about every box.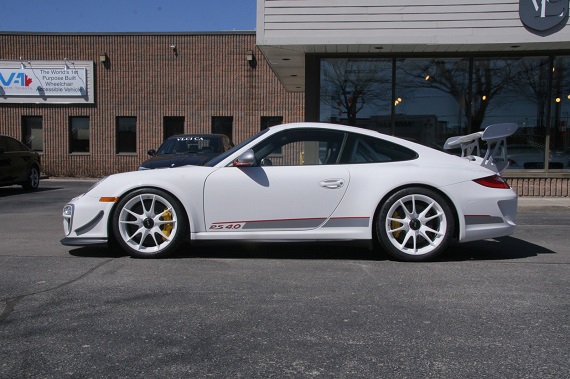 Year: 2011
Model: 911 GT3 RS
Engine: 4.0 liter flat-6
Transmission: 6-speed manual
Mileage: 17,810 mi
Price: $369,999 Buy It Now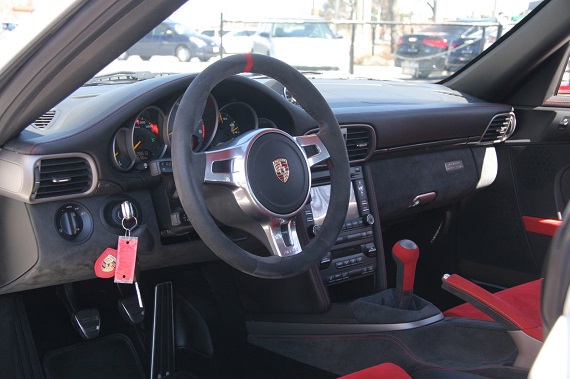 2011 Porsche 911 GT3 RS 4.0 @ Village Luxury Cars VLCI.CA

Village Luxury Cars is thrilled to announce the arrival of this amazing 2011 Porsche 911 GT3 RS 4.0. Finished in Carrara White over Black Full Leather, the GT3 RS 4.0 has been carefully driven and is in superb condition throughout. It has been expertly maintained by Authorized Porsche Dealers, and well-respected throughout its life. Do not miss the rare opportunity to own a part of Porsche History, as production was limited to only 600 units worldwide! This vehicle has been extensively reconditioned and is in like new condition inside and out. This includes all new PCCB brake rotors and pads plus 4 brand new Pilot Sport CUP 2 tires.Some highlights to note; Special order Porsche sport bucket seats with red alcantara with matching red stiching, Matching RSS rollbar and Baron +3 rear wing risers to allow for better rear visibility.Please refer to the last photo for a detailed list of factory options. Please Contact Chuck Cadman chuck@vlci.ca or 289-314-0296 for further details!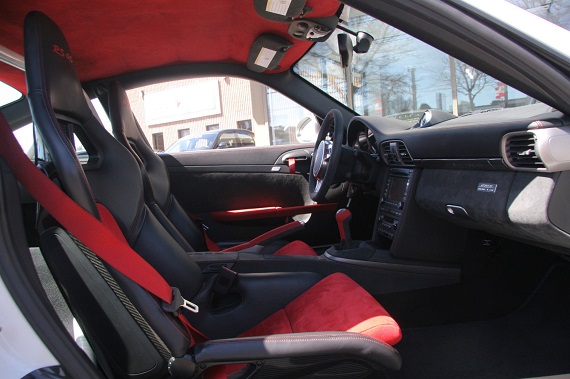 While the list price of the new GT3 RS comes in well below the asking price of the 4.0 we see here, the actual asking prices that we typically see the new model listed for rise almost to this level. You can certainly get one cheaper, but we're starting to get close enough that the comparison makes a lot more sense. This particular 4.0 comes in a color combination that I really like. While a white car isn't always a favorite I do think it works well on the GT3 RS since there are so many other contrasting elements along with the contrasting graphics. The interior also works really well here and of the various combinations I've seen this is the combination I'd have. Given the mileage you'll want to give it a thorough checkup to make sure you understand the condition. It looks in great shape, but better safe than sorry with such a high-strung performance beast. I've complained that I find the new GT3 RS design to be too busy. It's obviously a masterpiece of engineering and for those who want to extract every last second out of it at the track I imagine that the new model will be the better choice. But outside of that arena the 4.0 is an amazing machine in its own right and, for me, a much better looking 911. Even if it's all a matter of dreams, I think it's the one I'd choose.
-Rob