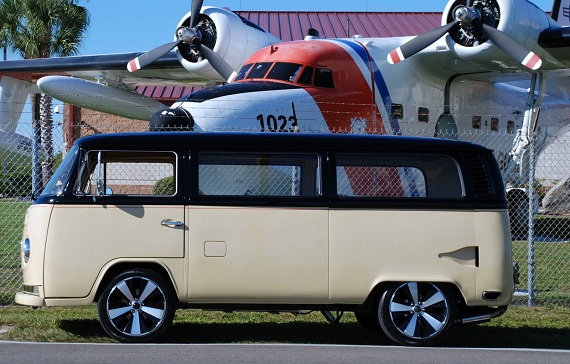 In my continuing line of "Axis Power" vehicles, here's one I wasn't expecting to come across. Motor swaps on Volkswagen Vans are pretty popular; I've seen a bunch, from Audi turbocharged inline-5 and Subaru flat-4 conversions, Eurovan diesel swaps, 1.8T and even the crazy odd-911 or SVX flat-6 swap. But this is a new one to me – dropping the 3.2 V6 out of a Acura CL Type S. Rated at 290 hp, it's a little over four times the horsepower the model originally came with. Think about that in an M5! Of course, the M5 was intended to go fast, whereas the Bus was intended…well, not to. Despite this, the execution on this crazy ride is pretty cool: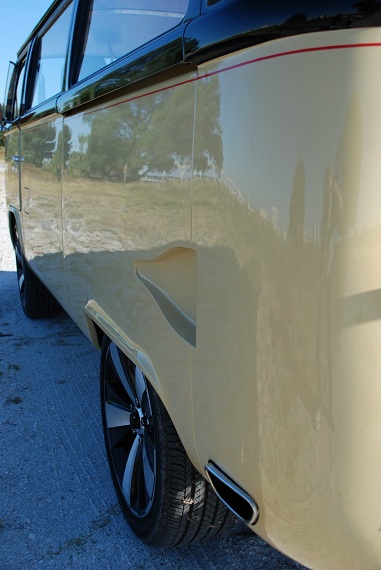 Year: 1978
Model: Bus
Engine: 3.2 liter V6
Transmission: 4-speed manual
Mileage: "10" mi
Price: Reserve Auction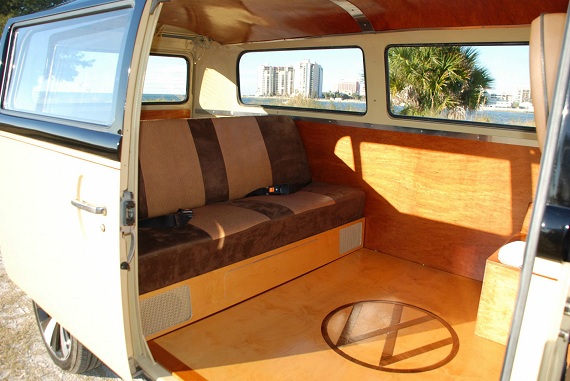 Up for sale is a 1978 VW Bus, it is powered by an Acura 3210 cc V6. This motor is out of a 2001 Acura CL Type S and puts out approx 290HP. The following video will illustrate all the parts and modifications involved in this build. There are more than 1450 hours invested over a time frame of 2yrs and 8 months. All aspects of the Bus have been reworked. Please feel free to ask any questions you might have. The sale of this vehicle is available after the 10th of November. It is slated to compete at Bug Jam at the Pasco County Fair Grounds on the 10th. Please feel free to stop on by to see it in person. Mileage is unknown, I just finished the build and did not have mileage when started. Thank you,
Jarrad
youtube video link


Please click the link below read the build thread on this web site.
http://www.thesamba.com/vw/forum/viewtopic.php?t=516038&start=0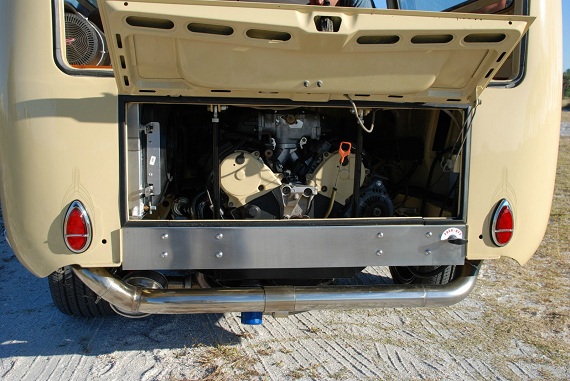 Working full time on this bus, that'd be 36 weeks straight to complete it – this bus has obviously experienced a major overhaul. I love the color combination, the custom wood interior is pretty neat, and NACA ducts look cool on just about anything. The integration of the tailpipes is an especially neat detail, as is the burled wood shift knob. Overall the only item I really don't like is the wheels, which I would probably swap out for some original steelies or even neater, some 911 Fuchs. Now, that would look sweet. Bidding is in the $8K range with reserve still on; I'd expect the seller is hoping to make it solidly into the mid-teens on this creation but I'm not sure it'll do it. What's the price you'd pay for such a creation?
-Carter