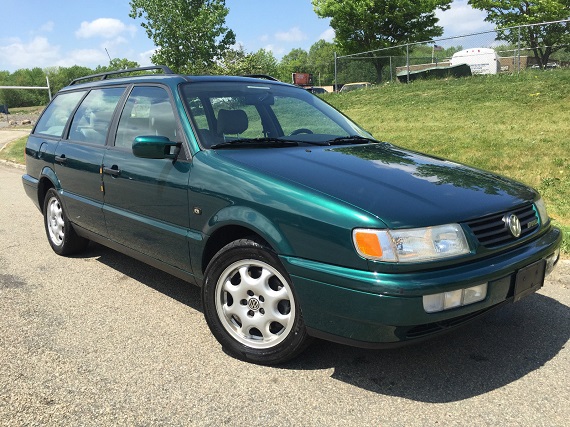 Without a doubt, Wagon Week is one of our favorite features here at German Cars For Sale Blog, and while there are plenty of desirable, big name Avants, Tourings and Estates that grab the headlines and generate the "likes" on Myface or Spacebook or Instaselfie or whatever, if I'm honest I'm always a fan of the underdog Passat Variant. Perhaps it's because I've owned two, perhaps it's because it's the less common choice; I'm not entirely certain. True, the Passat isn't the best performing wagon out there, and I'd concede that it's not the best looking or best made one either. But in terms of the performance you can get in a stealthy, good looking package on a budget, I think that the Passat may be the real sleeper in the German wagon realm. But the positive aspects of the Passats aren't unknown to all; the Quantum Syncro is always a popular if rarely seen '80s icon for the company, and when we got to the Golf-based B3 and B4, there were some cool options too – such as the not-for-the-U.S. G60 Syncro. But even in the U.S., the B4 offered some neat performance options for the wagon aficionado – interestingly, in very different directions. Check the "GLX" option on your order form and you'd get the torquey, great sounding VR6 engine and BBS wheels in a sporty package. Check the "TDi" option, and you had a hyper-miler capable of over a thousand miles on a tank of gas. Yet while both have their niche markets, finding good examples of each can be quite difficult. Today we have one of each to compare, and I think it makes for an interesting showdown. Will either hit the $11,000 mark of the last B4 Variant we looked at?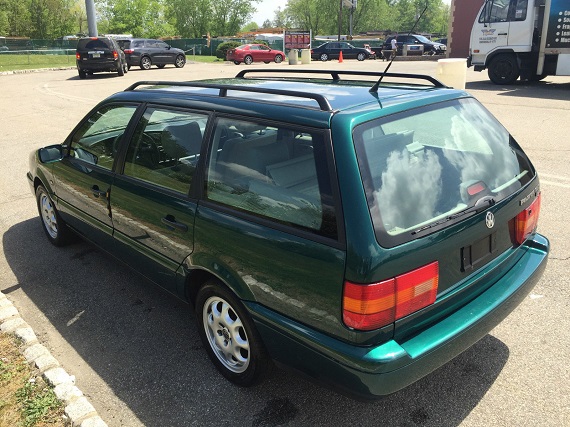 Year: 1997
Model: Passat GLX VR6 Variant
Engine: 2.8 liter narrow-angle VR6
Transmission: 4-speed automatic
Mileage: 39,090 mi
Price: No Reserve Auction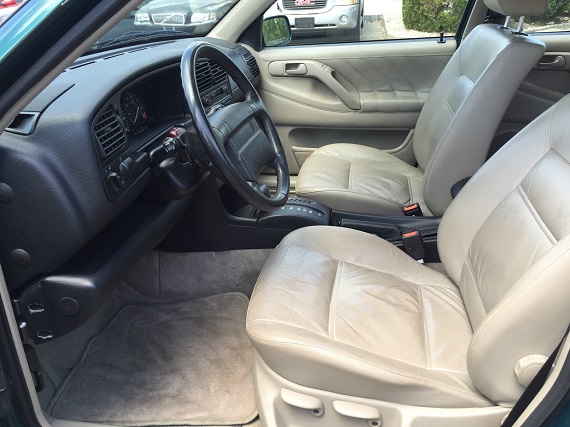 Description

Odometer: 39,090 VIN# WVWFE83A0VE011590 Engine: 2.8L V6 Transmission: Automatic

Hello, up for sale is a spectacular 1997 Volkswagen Passat Wagon VR6 GLX Wolfsburg Edition with only 39,090 original miles!!!!
PLEASE DO NO BID IF YOU ARE NOT EVEN GONNA BOTHER TO CONTACT AFTER WINNING THE AUCTION! I WILL REPORT YOU IN EVERY WAY NECESSARY!
THIS A NO RESERVE AUCTION, HIGHEST BIDDER TAKES THE CAR HOME!
Yes! I repeat 39,000 miles!! This car is an accident free vehicle! SEE AUTO CHECK!
IT DRIVES AS GOOD AS IT LOOKS!!!
Elderly owned, Only saw good smooth suburban roads!
It is Metallic Green on Grey Leather interior.
Obviously the condition and miles speak for the vehicle itself. The wagon is absolutely in excellent shape and needs
absolutely nothing!
It is a GLX model equipped with every possible option such as;
Leather, Sunroof, Premium Sound System with AM/FM/Tape, All Power, Cruise Control, Power Door Locks, Heated Seats
Comes with 2 Keys along with the books!
You can see everything in the photos, very self explanatory.
For absolutely any questions or concerns feel free to call anytime at 646 884 0075 – Nick.
I'd be glad to help out! Test drives and Inspections always welcome!
Don't miss your chance to own this only 39,000 miles time capsule
This is an extremely rare car and in excellent shape.
There are non out there with such miles!

Happy Bidding!!

Condition

s previously stated its elderly owned and suburban road driven.
The Mechanical Condition is absolutely excellent working order.
FULLY SERVICED, DOESN'T NEED A SINGLE THING!
EXACTLY HOW IT SHOULD BE AT SUCH MILES
SEE PHOTOS FOR ENGINE BAY (PURPOSELY NOT WASHED TO SHOW REAL CONDITION)
IT DRIVES AS GOOD AS IT LOOKS!!!
Engine & Transmission 100%
Brakes & Suspension 100%
Tires are 4 matching BF Goodrich with good thread as you can see in photos.

Exterior condition is great considering the wagon's age.
No previous accidents, Original Paintwork.
Except for the tiny dent on corner of hood.

Interior condition is flawless, Minimal wear. No tears, rips or stains whatsoever
NON SMOKER CAR!!

This Wolfsburg Edition Passat VR6 Wagon is the real deal and it's up at NO RESERVE!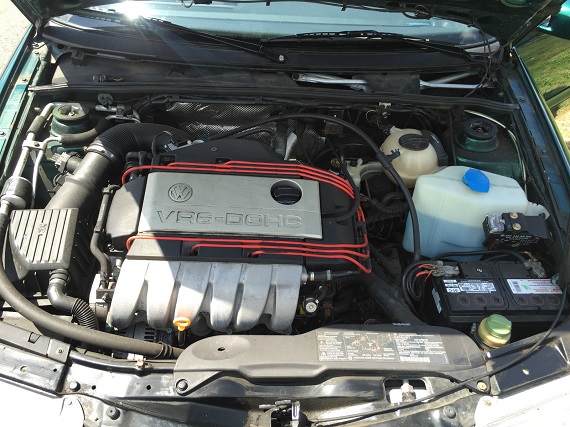 Well, if you want a new GLX VR6 Variant, here's your opportunity. I don't think I've seen one with this low miles since 1998! It's a perfect timepiece; light leather with an emerald exterior, BBS bottlecap wheels and the quirky upright stature of the B4. The only downside is obviously the automatic transmission, a bit of a double-edged sword. While it saps performance and the joy of driving such a wagon, it's likely why this example survived in the shape it's in. A no reserve auction, it's currently one serious deal at under $3,000. I don't think you could get a nicer car for less.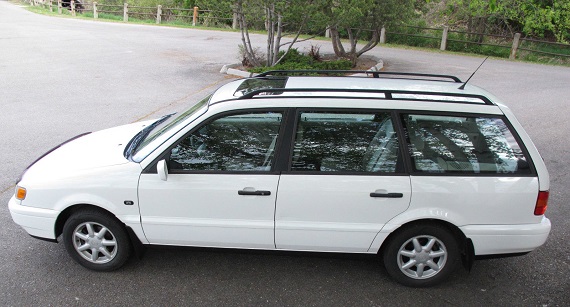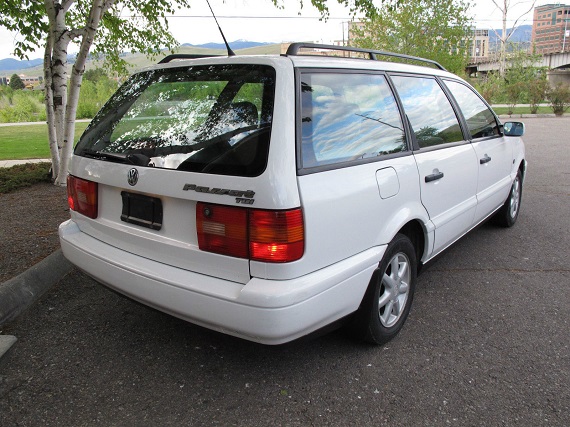 Year: 1996
Model: Passat GLS TDi Variant
Engine: 1.9 liter turbocharged inline-4
Transmission: 5-speed manual
Mileage: 192,331 mi
Price: Reserve Auction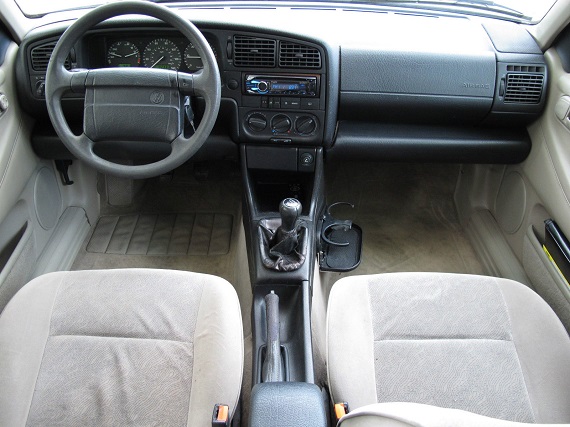 This the rarest of the TDIs & the most sought after model w/the legendary 1Z motor the most fuel efficient drivetrain combo that VW ever released in north America. W/it's 25 gal fuel tank it is the king of the road as far as miles per tankful (1000-1200 miles between fill ups). This particular wagon white w/beige cloth interior is the rarest color in the B4V. The paint is still in very good condition w/no clear coat peeling. This B4V has spent it's entire life in Idaho & Washington and has no rust anywhere on the under carriage or body. There is no evidence of any bondo or paintwork anywhere on the car & with the exception of a few very minor scratches & rock chips the body is straight. The interior is equally in un-molested & nice condition. The carfax shows two owners w/no wreck history & I'd be happy to share a copy w/those that would like to see it. Timing belt & harmonic balancer were replaced 4K miles ago @ 188K. All new filters & a new muffler & tailpipe were also replaced @ this time. Cooper CS4 all season tires were purchased 15K ago, I will include a set of studless snow tires on rims that have about 70% tread life left. Intake manifold was removed & cleaned 25K ago. Larger Bosio 520 injectors and a performance chip were installed by the previous owner giving the mtr a bit more "git-up & go" w/out compromising the fuel economy. Bilstein struts frnt & rear. Suspension is tight & all bushings & mounts are in working order. Everything works properly including all the quirky gremlins that these cars are notorious for. I can assist in transporting anywhere in the country if your not inclined to want to do it yourself @ no additional charge. I have lots of other images that I'd be happy to share with you of the undercarriage etc!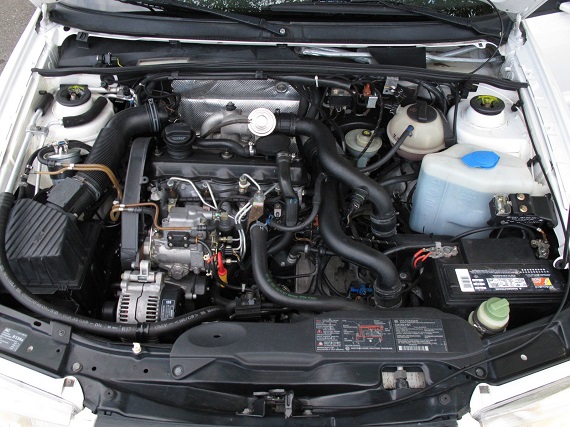 These B4 TDi manual wagons may indeed be the most sought diesels, and the $11,000 of the last example we looked at certainly proves it. That amount outstrips the asking prices of the much nicer replacement B5.5 examples and is a testament to the unique package Volkswagen created when they slotted the 1Z turbo diesel into the B4 wagon. This one is a pleasing color combination though it's no surprise that the seats show the nearly 200,000 miles that it's covered. What's surprising is that the outside doesn't seem to show those miles, and the GLS trim is a nice step up as most that I've seen didn't select the top-range trim. Unlike the GLX, this GLS has some indication of some of the work that's been done to it, including recent engine work, suspension and even a extra set of snow tires. The reserve is likely set high, and despite the high miles we'll likely see this car bidding into the high single digits.
Which is the winner? On sheer desirability, it has to be the manual TDi. However, the condition of the GLX has me wishing that you could combine the two; I love the color and manual of the diesel, but I'd also like to have that throaty VR6 and BBSs of the GLX. Indeed, many enthusiasts have done just that, making their own GLX TDis in one way or another. I think, though, in this showdown I might just go for the underdog and take a risk on that VR6 as a budget fun wagon, and immediately start Googling how to swap the transmission.
-Carter