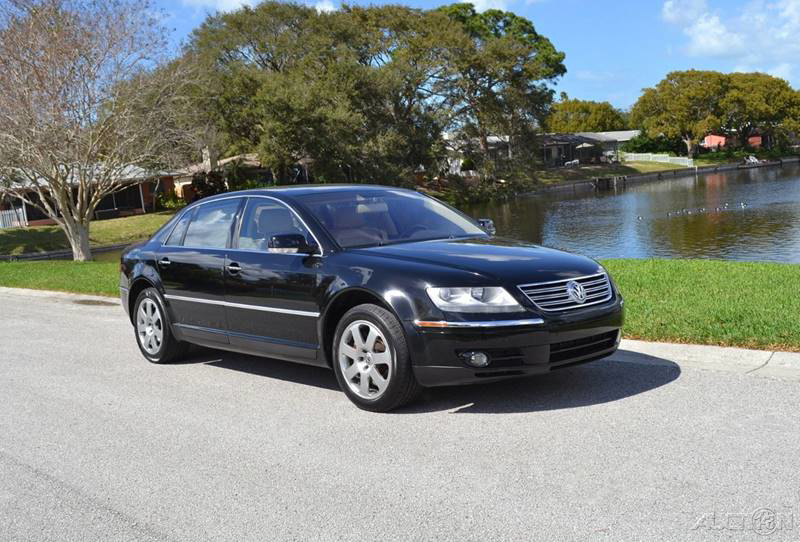 Walk into a Volkswagen dealership in the early 2000s, and it was clear that the brand had taken the people's car upmarket. The Mk.4 Golf/Jetta looked decidedly more modern than the Mk.3 holdovers from 1998. The 2001 introduction of the B5.5 Passat splashed chrome, leather and wood all over the mid-range sedans and wagons and offered exotic-sounding performance from the wild optional W8. But it was this car that really signaled VW was operating on a different plane; not only did they bring over the D1 platform Phaeton, but with it they brought the monstrous 6.0 W12.
While to many the Phaeton looked like a reskin of the D3 Audi A8 and indeed the two did share some componentry, the D1 platform was actually shared with VAG's other subsidiary Bentley. Both the Continental GT and later Flying Spur shared the infrastructure, meaning the Phaeton enjoyed extreme levels of refinement, ride quality and fit/finish that weren't typically associated with "the people's car". While all the luxury added up to north of 5,000 lbs without passengers and it lacked the twin turbochargers the Bentley boys got, the Phaeton W12 was still the fastest car in the VW showroom in 2004. With 420 horsepower driving all four wheels, the Phaeton was capable of effortless and nearly silent 5.5 second 0-60 runs and could break 200 mph unrestricted.
While it sounds great, there were two drawbacks. One was that to nearly everyone your Phaeton looked just like my Passat. And while a loaded W8 4 Motion Variant Passat was really, really expensive, you and your significant other could drive out of your local dealer with not one, but TWO fully loaded Passats for the price of just one W12 Phaeton. It's no surprise that the U.S. market wasn't ready for a $90,000 Volkswagen, and a scant 482 were sold here before the model was yanked. But today, that means you can get these market-busting models for pennies on the dollar: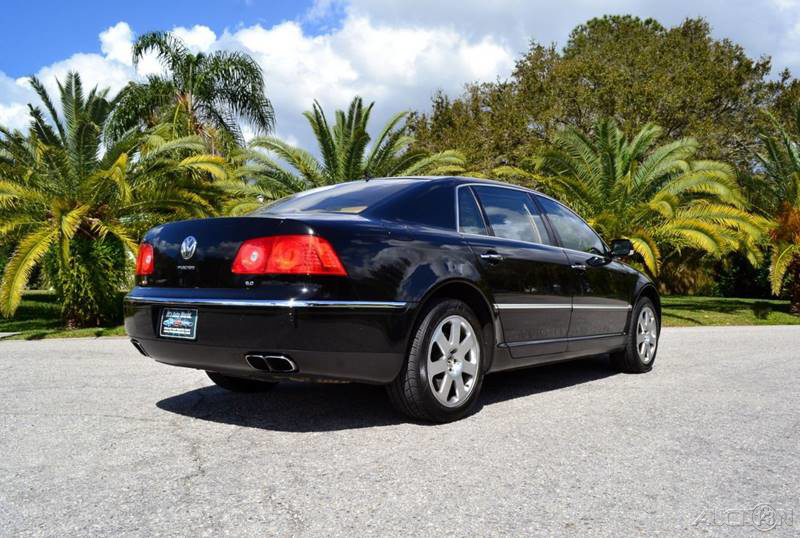 Year: 2004
Model: Phaeton W12
VIN: WVWAH63D048008069
Engine: 6.0 liter narrow-angle W12
Transmission: 6-speed automatic
Mileage: 108,606 mi
Price: $14,995 Buy It Now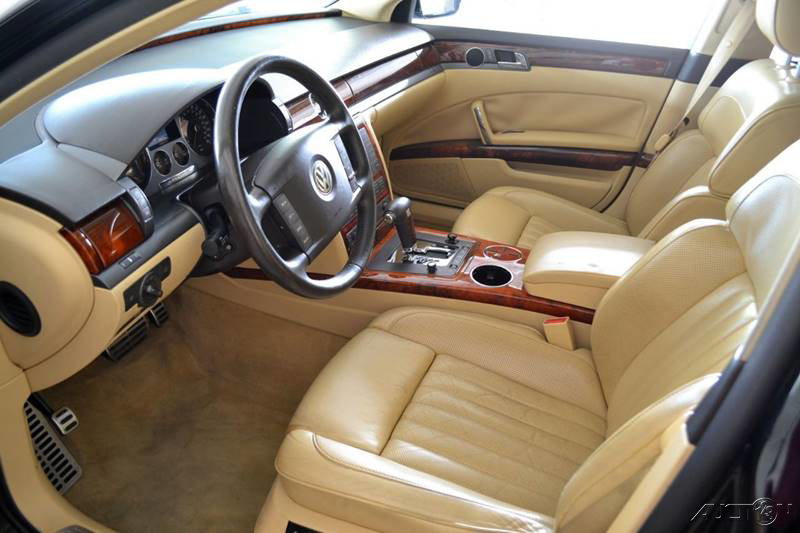 2004 VW Phaeton W12 For Sale. 6.0L W12 cylinder engine factory rated at 420 horsepower, automatic transmission, 18″¯ alloy wheel, 4 wheel disc brakes, beautiful black exterior, fog lights, sunroof, power remote mirrors, power windows, luxurious Sonnen beige leather bucket seat interior, power seats, heated and cooled seats, A/C with hideaway vents, quad zone climate control, wood grain interior trim, tilt and telescoping steering column, AM/FM/Naviganion sound system, factory first aid kit, rear window shades. Beautiful and luxurious, you will feel like a millionaire sitting behind the wheel of this rare Volkswagen luxury car that is absolutely packed with features you don't even see in some of today's vehicles. Come in and check out this amazing car!!!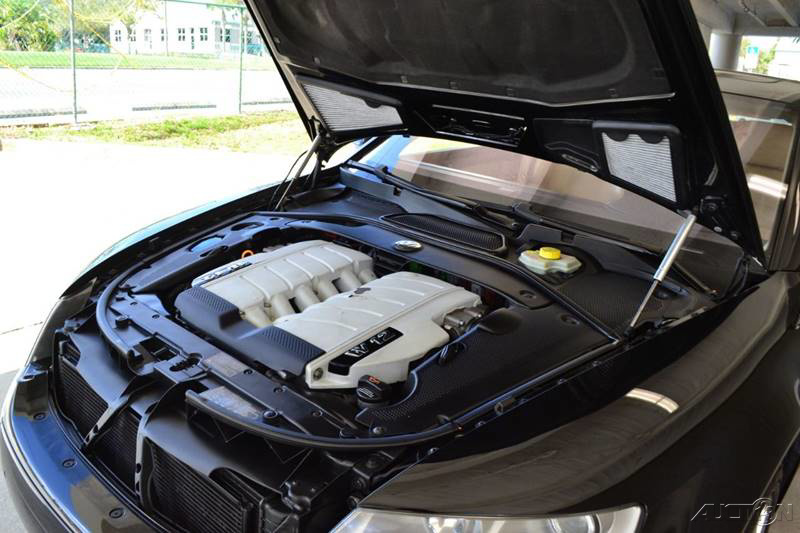 Having spent a brief amount of time in a V8-powered '04, I was blown away by the level of refinement. Roll up the double-glazed windows and it was like an isolation chamber. Stab the throttle and sure enough, the needle moved and the picture out of the windows changed, but there was no discernible change in volume. I can't even imagine what the W12 is like, frankly.
This is one of two black '04s currently on eBay. There are a few reasons I chose this one even though it has higher mileage; first, the other has the BBS Challenge wheels painted black, and second, it's about 10% more expensive. For $15,000, is this car a smart buy? I can't imagine how you'd reach that conclusion. You can get an almost as fast, equally nice V8 version for about than half the asking price here, so you're just paying an extra $7,000 for that motor. That's a lot of scratch for a few extra ponies and bragging rights. But it's less than half the asking price for even the cheapest Flying Spur, and judged in that context perhaps it's still a relative bargain for the engineering that went into this landmark design.
-Carter