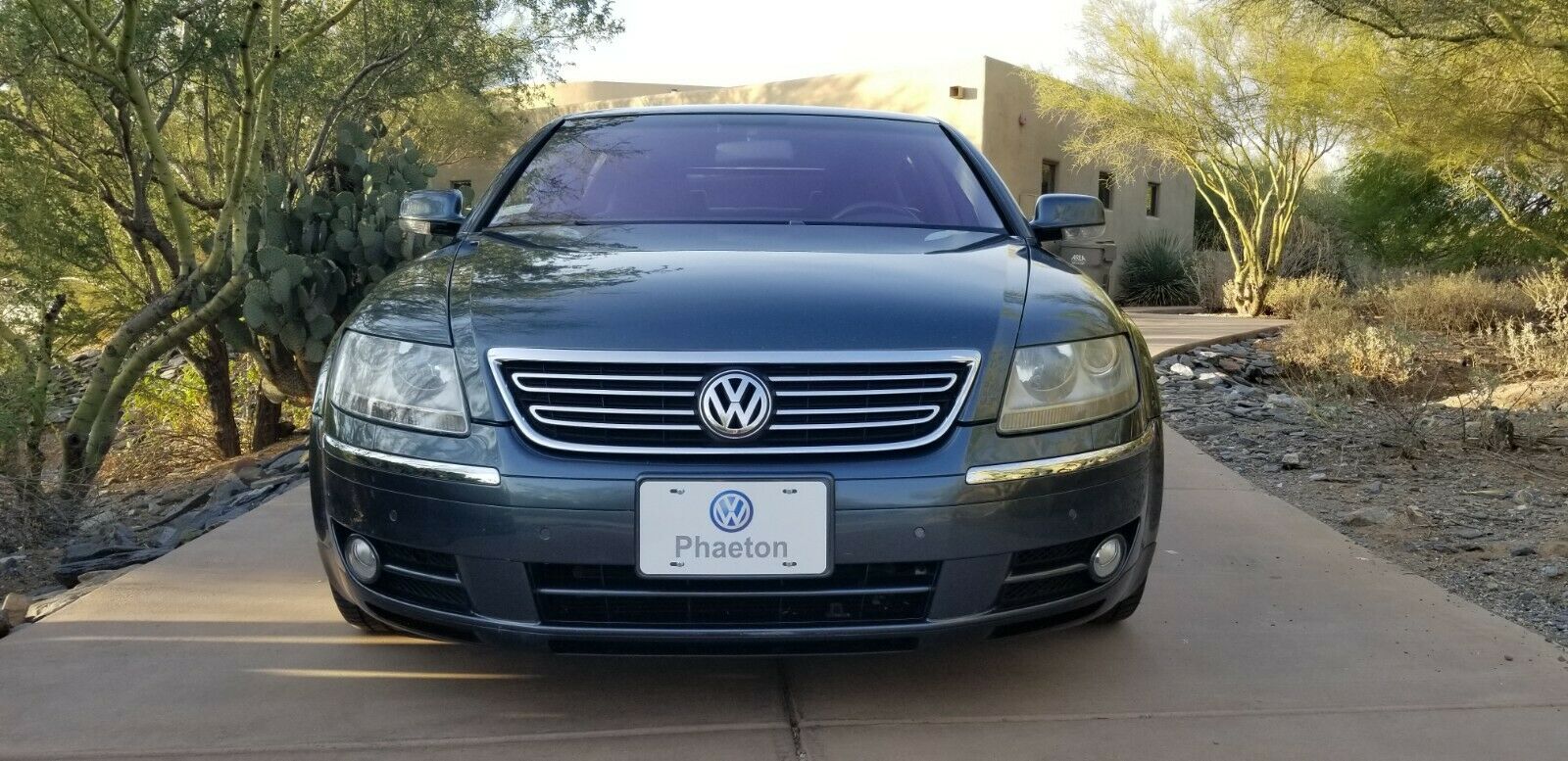 Let me start by saying this: Are you really going to drop $15,000 on an about-to-be 15 year old needlessly complicated Volkswagen? Then you must be looking at a R32, because they're simply no way you're contemplating this car.
Volkswagen piggybacked on the success of its B5, C5 and D2 platforms with a decidedly upscale move in the late 1990s. The headlines seem preposterous, but then so was the result; Volkswagen Siamesed two 2.8 liter VR6s together on a common crank, then stuck them in the middle of an all-wheel drive supercar. Still utilizing the Syncro moniker, all four wheels were driven by the 414 horsepower W12 and with a body from Giugiaro's ItalDesign, it looked poised to take on just about anything. Volkswagen wasn't done, as they punched out the motor to 6.0 liters and raised the specific output to a shocking 591 horsepower. It was renamed the W12 Nardo, and it then went to its eponymous track and produced staggering results. It's easy to overlook the achievement now, but in 2002 VW managed to lap a W12 Nardo at 200.6 mph…for 24 hours. That's right, in 24 hours a Volkswagen became the fastest car in history over that distance, covering an amazing 4,815 miles. That's one fifth of the world's circumference, if you're counting.
What VW did next was perhaps even more shocking. The world was used to upscale market brands of popular marques; after all, what were Lexus, Infinity, Acura…heck, you could even lump Audi into that group. But Piëch gambled that you'd pass over all those brands and…BMW…and Mercedes-Benz…to plunk down over $100,000 on a W12 Phaeton. Few did. Specifically, only 482 did, and it seems like more than half of those are black. Here's one that's not, for a change. And, it's no reserve!
5 Comments