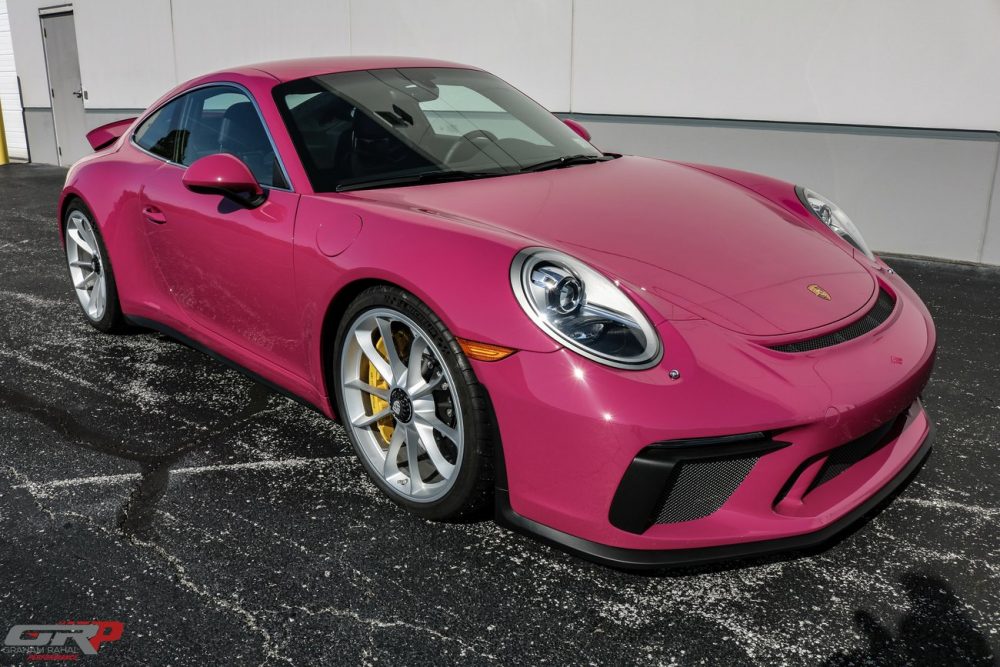 You know why we're here. This 2018 Porsche 911 GT3 Touring is finished in Paint-to-Sample Ruby Star. Made popular on the 964, this wild color now has a home on the 991 and boy does it pop. The GT3 Touring is already a wildly popular car that is still selling for over sticker with a handful of miles on them, and adding a Paint-to-Sample color like this only piles on the price. The sky was basically the limit on custom options for highly preferred customers to the point where a you could order a GT3 Touring for around $140,000 and then literally add another $140,000 in options. Seriously, someone did that. Thankfully, that isn't the case with this car but you are still going to pay over sticker for it despite having nearly 1,000 on the odometer. How much?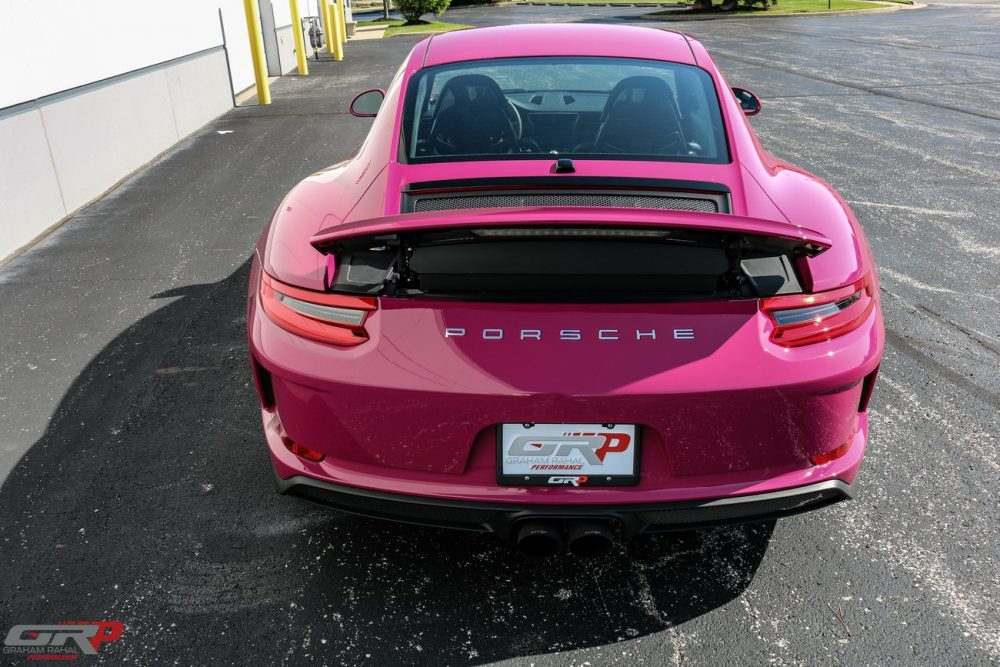 Year: 2018
Model: 911 GT3 Touring
VIN: WP0AC2A94JS176706
Engine: 4.0 liter flat-6
Transmission: 6-speed manual
Mileage: 914 mi
Price: $210,840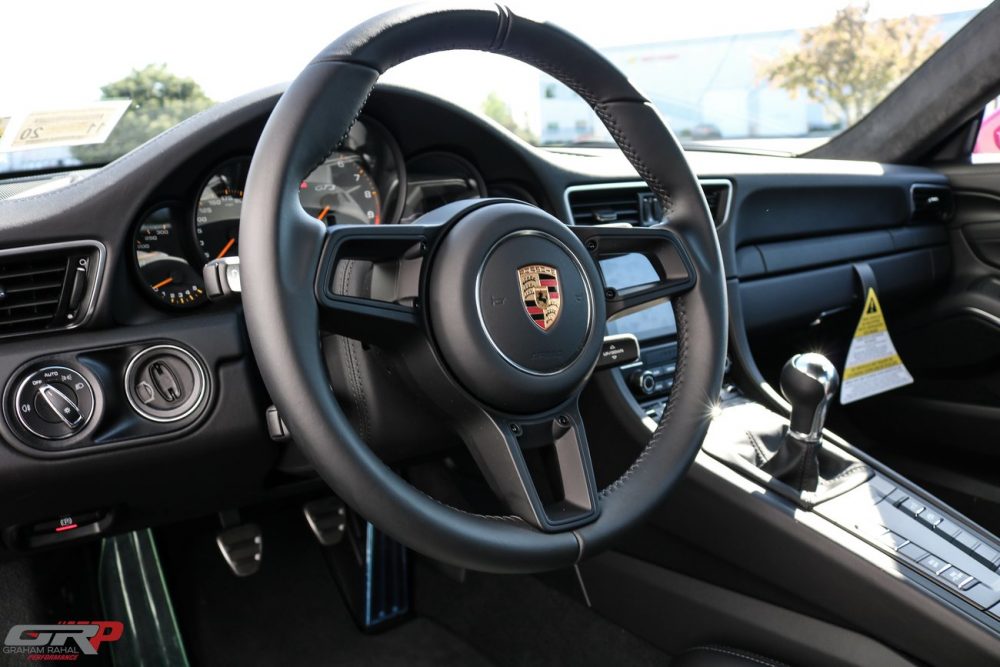 WOW! GRP and our partners at Veltracon are thrilled to have this car available to our fellow Rennlisters now.

Introducing the only known to us Ruby Star GT3 Touring! While there may be more, I certainly have not seen one. Ruby Star is an amazing color on this car, that transforms completely from light to dark. Its a great throwback to the 964 RS cars we all loved and have come to enjoy their paint colors from. This Ruby knocks it out of the park, just tremendous!

This car is in tip top condition, with 914 miles on it, its ready to head to a new home and be enjoyed. It comes complete with the following options

– Exterior Custom Color Ruby Star
– Leather interior package in Black with Cloth Seat Centers
– Touring Package
– Extended Range Fuel Tank
– Wheels Painted in Silver
– PCCB Brakes
– Manual Transmission
– Luggage net in passenger footwell
– Smoking Package (hasn't been smoked in)
– Floor Mats
– Dashboard Trim Package in Leather
– Vehicle Keys Painted and one key Pouch in leather
– Interior Trim in Leather in Interior color
– Full Carbon Buckets
– Voice Control
– Steering Column Casing in Leather

ORIGINAL MSRP of $180,840

Also this car is fully clear bra'd from head to toe, so any future owner is getting a car already fully protected for your use.

Lastly included in this sale will be your choice of HRE Wheels in any standard color finish and sizing. We feel like this car is perfect as is, but could be really enhanced with a set of cool wheels so we will provide those for you at the asking price!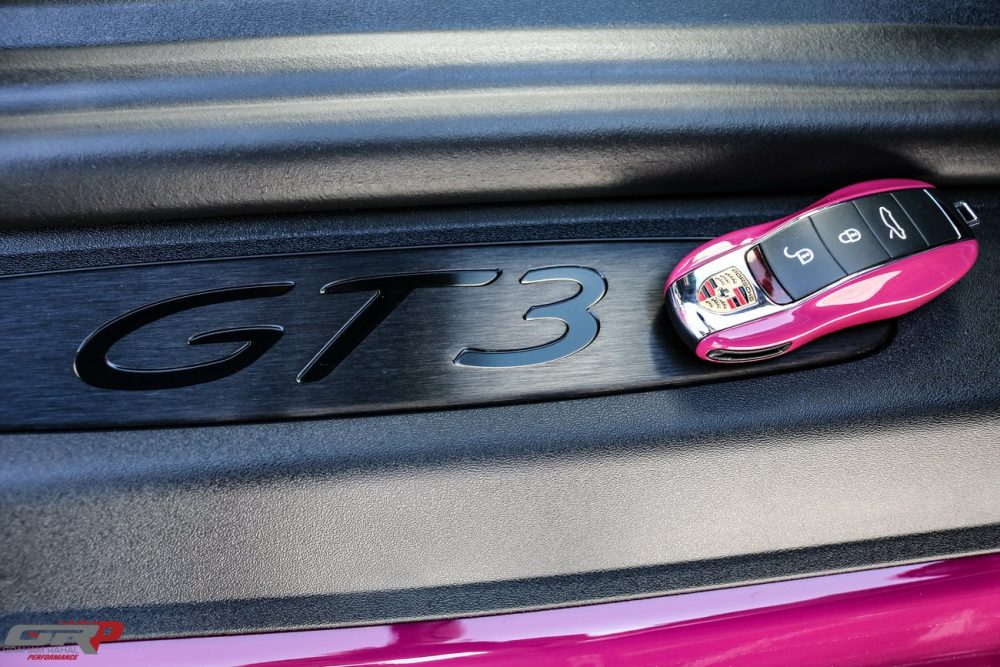 All things considered, the options list on this car is pretty tame. In addition to the nearly $13,000 for the Ruby Star paint, the big options were ceramic composite brakes for $9,200 and the full bucket seats for $5,200. Add in some other little things like the leather dash and steering column cover, the extended fuel tank, and the $500 for the painted keys, your bill was just under $181,000. For those keeping score at home, that is nearly $40,000 in options alone. Insane to people like me and you, but to the people who run in these circles of ordering from the Exclusive Manufaktur, totally reasonable.
With this car at 914 miles, the asking price is still a hair under $211,000. Where does that number come from? No idea. I've yet to figure out how these dealers and resellers figure out how much to mark up these cars since most of them are all optioned uniquely, and the demand is from a very small group of people who can actually afford and want to buy these. Will this car sell? I'd think so without issue. Someone is going to fall in love with this color just like they did when they first saw it on the 964. If that is the case, more power to them. I'm just glad stuff like this exists.
– Andrew