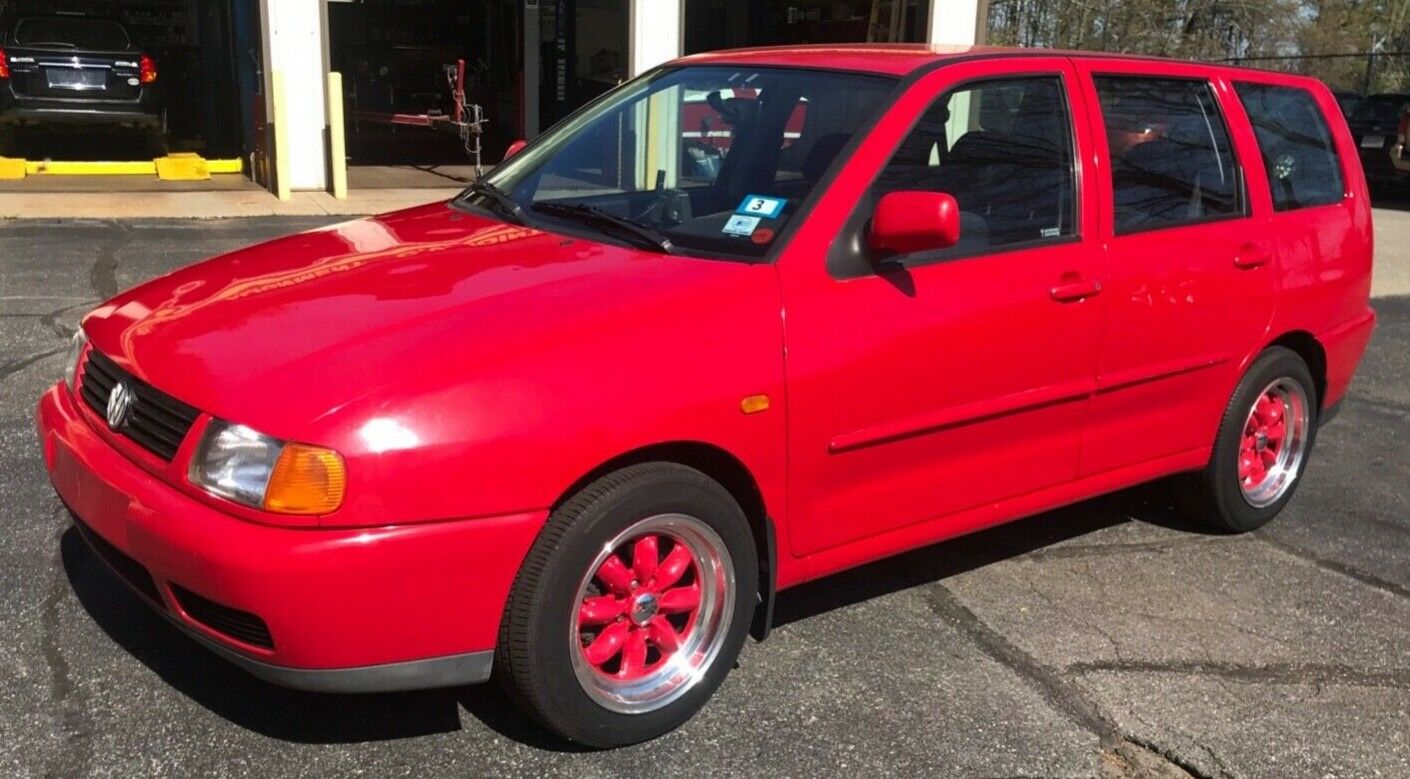 The Polo isn't a model often featured on these pages because 1) they never came to the United States and B) if you're going through the effort of importing a European car, let's just say the Polo probably isn't top of your list. But once in a while a neat example pops up, and that's the case today.
The fourth generation Polo emerged in the mid-1990s and was heavily based upon the SEAT Ibiza. That car was styled by Giugiaro's Italdesign, and while arguably not their best work by a country mile, it wasn't an unattractive small car. It also bore more than a passing similarity to the shape of the Mk.3 Golf, and that was both on purpose and by design – literally – as the Ibiza itself was derived from the Mk.3 chassis.
Introduced with the 6K Polo, as with the Golf, was a five-door Variant model. And as with the European Golf, multiple engines including diesels were available. This particular Polo was optioned with the most trick diesel available in the chassis at the time – the SDI 1.9-liter. And, according to this ad, it was then imported by the US government and now sits in New Hampshire. Huh?