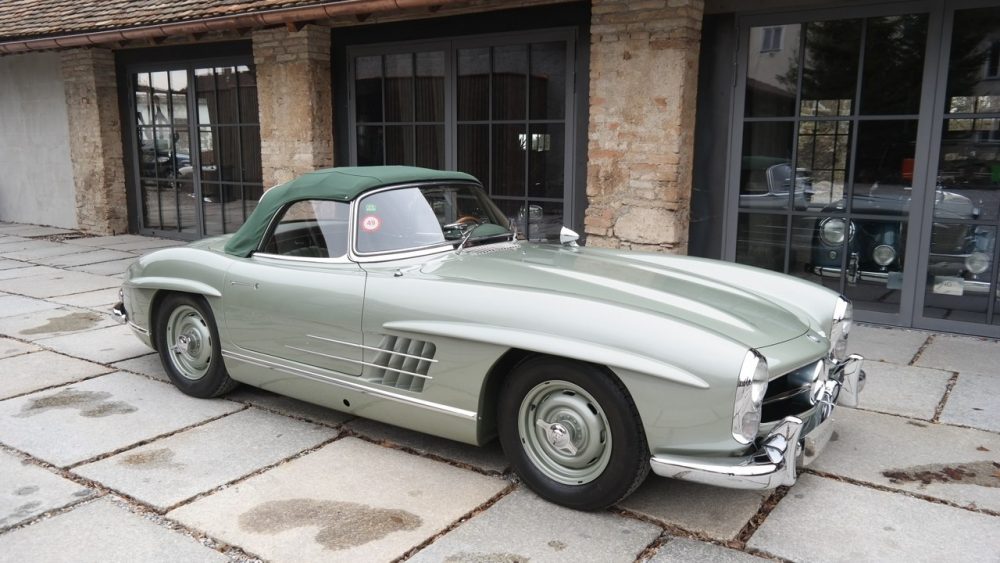 Last week I checked out a 1957 Mercedes-Benz 190SL in Hellgrün which is a lovely, as well as much cheaper, alternative to the big brother 300SL. Well, today we have the big brother and believe it or not, it also is a 1957 in Hellgrün. Just to top it all off, it was owned by "The King of Hollywood" Clark Gable and has just 1,368 miles. But, as you might have guessed, this 300SL comes with a much higher price tag than the 190SL. Much, much higher.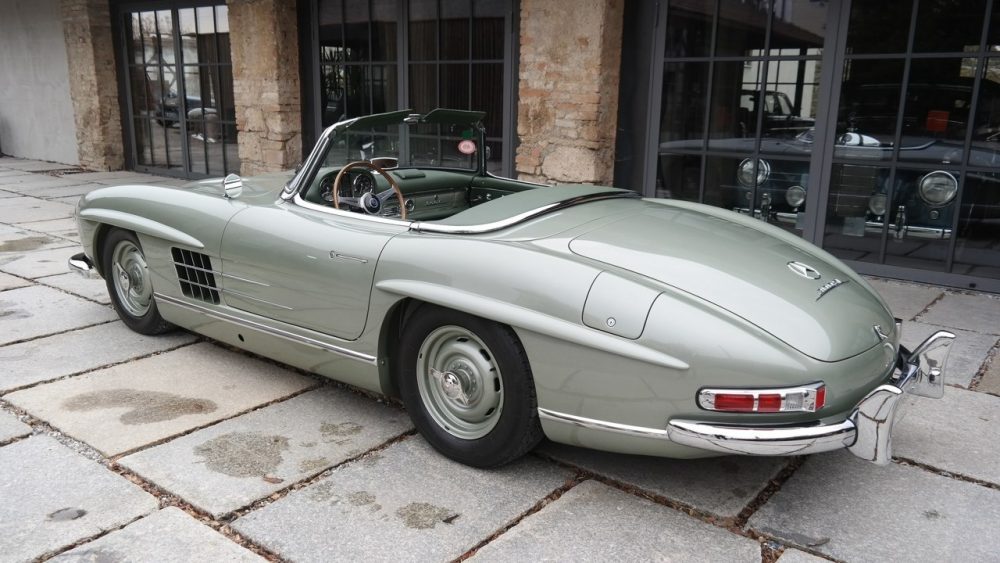 Year: 1957
Model: 300SL Roadster
Engine: 3.0 liter inline-6
Transmission: 5-speed manual
Mileage: 1,368 mi
Price: €1,650,000 ($1,938,585)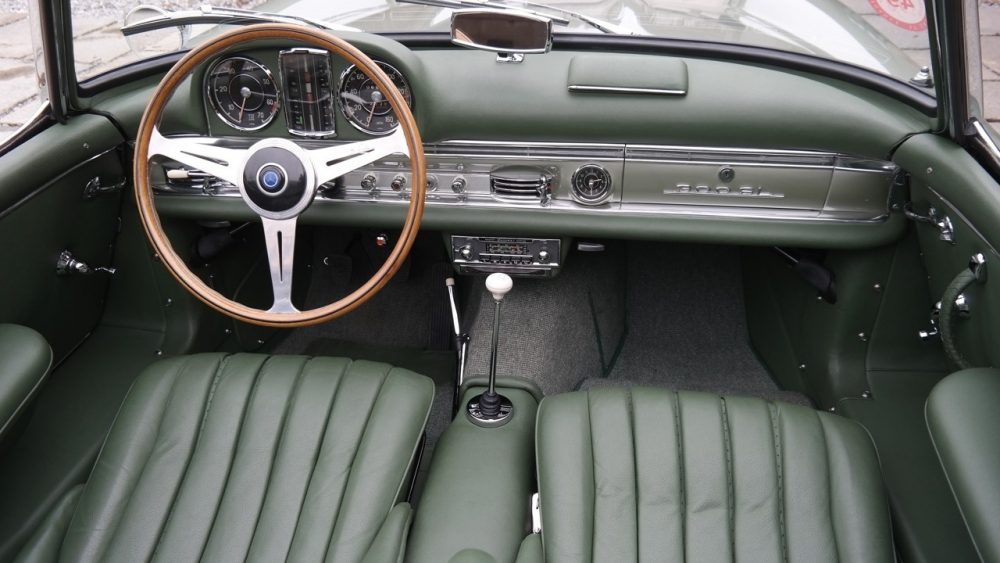 This beautiful Mercedes-Benz 300 SL Roadster has been delivered to its first owner, the famous actor Clark Gable, in 1957. The full history of this car can by found in the US Gullwing Group Register. Eight years ago HK-ENGINEERING performed a full restoration on this Roadster, today it is still in superb condition. Currently it is equipped with HK-ENGINEERING five speed transmission (original one is still existing), disc brakes in front and Rudge wheels.
Matching numbers
This beautiful Car is featured in the newest Mercedes-Benz Magazine!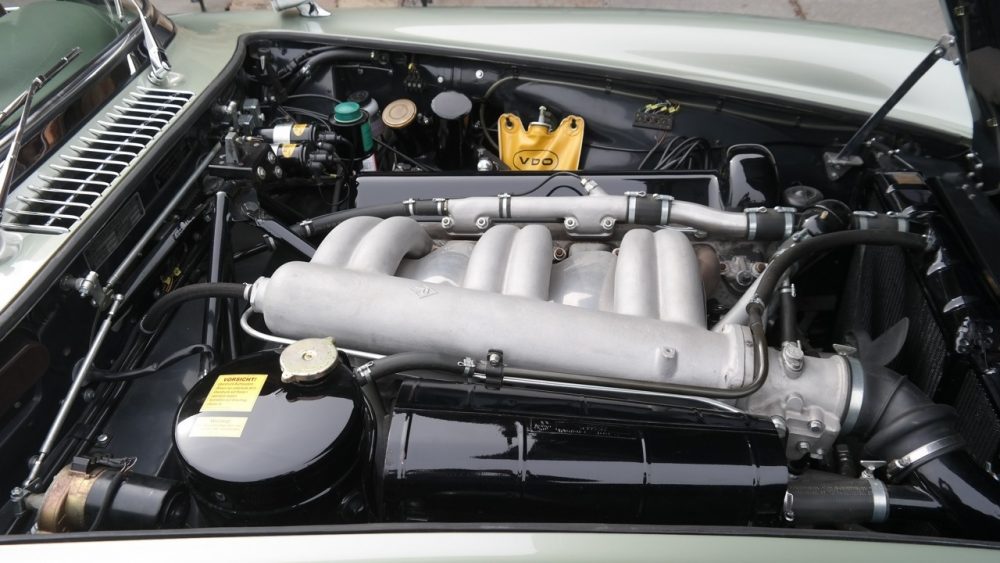 This is a wonderful example restored by HK-Engineering located in what they say is a "lovingly restored monastery in the Bavarian village of Polling." It doesn't get more picturesque than that. Not only did they go through the entire car to bring it to like-new status, but they went the extra mile and added a five-speed gearbox, front disc brakes and Rudge wheels. I can't imagine what an extra gear does to this car but I'm sure it is pleasant for longer cruises. I'm in love with the Hellgrün paint color with the dark green top and green interior. The only thing I wish it had been the original steering wheel and not the Nardi. I'm slightly curious to why they didn't go with the original wheel as you can still find them easily and I'm sure 300SL experts like HK-Engineering has no problem getting a hold of one.
The price of over 1.9 million USD isn't shocking to me one bit. This is the price you are now paying for a pristine 300SL with only 1,300 miles on it and I'm not sure where the end is for these cars. I don't think the celebrity ownership has any bearing on the price outside of a cool side note you tell people about because this car is in super high demand as it is. I think the thing with this car is that you probably aren't going to drive it much because of the extremely low mileage so it is probably going to be a museum piece from now on. But if you can afford the nearly $2,000,000 price tag, I can't imagine you being disappointed.
– Andrew