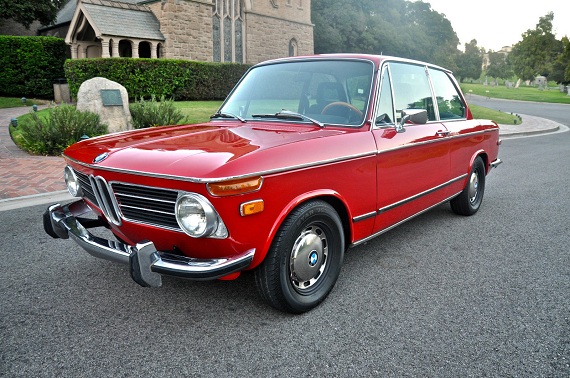 To me it's always a bit interesting to talk about people's motivations in getting a particular car, especially so when that car is a classic. For example, consider my Audi GT versus a Quattro. These days, if you can find one a mint condition Audi GT will set you back around $6,000 – $8,000 for the very best examples we've seen. However, that amount may get you a wreck of a Quattro, but likely not a particularly drivable example. In terms of driving experience, the GT is out of the box 90% of the Ur-Quattro experience for 90% plus of the time. Brought to a show, many non-Audi folks could probably not tell them apart. Yet, in terms of value gap, the iconic Quattro far outstrips the classic GT. We see it in other areas, too – for example a 73 911S versus a 77 911S, a E28 535is versus a M5, or even a 325is versus an M3. If you're smart with your money, choosing the lesser example may not get you the headlines, but stretching your budget to get into a less serviceable iconic car is not likely to bring you more happiness, only more headaches. Take the two 2002s we have here; a freshly rebuilt, ready to roll 2002Tii and a somewhat tired, restoration ready 2002 Turbo: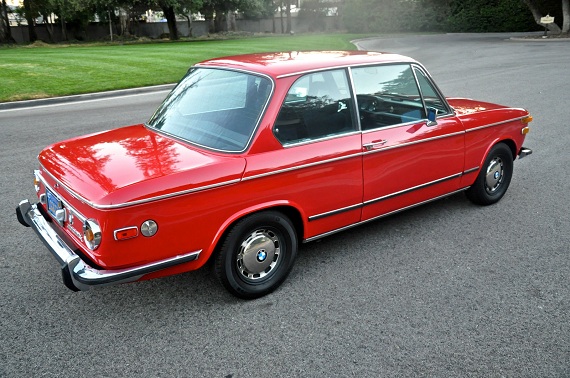 Year: 1973
Model: 2002Tii
Engine: 2.0 liter inline-4
Transmission: 5-speed manual
Mileage: 19,371 mi
Price: No Reserve Auction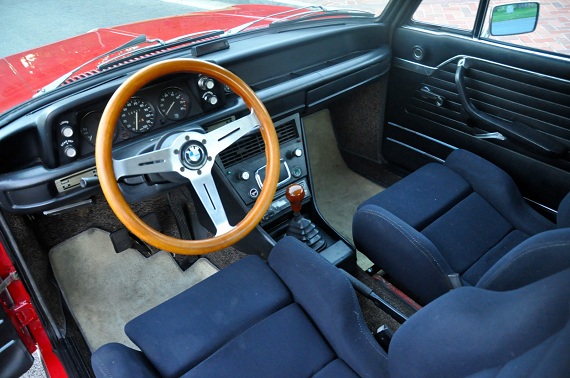 1973 BMW 2002tii Roundie 5 Speed Excellent Condition

For sale is a 1973 BMW 2002tii roundie with upgraded 5 Speed Transmission. The car is Beautifully Restored to the Original Specs with the Original Matching Number (2762978) on the Chassis and Engine, that went through a fully Rebuilt Process from Top to the Bottom with less than 500 Miles on it. This car is in an Excellent condition inside and outside. There are absolutely no Rust on the car because this car has been an Original California Car all its life. The Engine is in an Excellent condition and the New Upgraded Transmission shifts very smoothly Through all the Gears. The Car Runs and Drives like a Champ and there are absolutely No funny noises coming from the car when driving it on the Road. All electrical works Perfect on the car. It is an Original Non Sunroof car (Better because you don't have to worry about the Rusting Problems on the Roof), It has a Original Behr A/C Console and system on it but i removed the A/C setup during the time of restoration and only left the Original Center Console on the car. I have owned a several 2002's and five 2002tii's But this is by far the Best Running 2002tii I've had and Driven in my life.

EXTERIOR:

Zero Rust.
Brand New Original Verona Red Paint.
All the Seals has been changed after the Paint Job Including the Doors, Front and Rear Windshields, and the Trunk Seal.
Everything works like it should.
Original Front and Rear 73 Only Bumpers.
All the Upper Trims on the car have been Polished prior to the installation.
All New Original Pads and Stickers Under the Hood.

INTERIOR:

Original Black Leather Rear Seat Covered with New Pad.
Installed Two Recaros for the Front Seats
Door Panels are in Excellent Condition with No Tears.
Dash had only 2 small Cracks and its Shown in the Pictures.
Headliner is also in a good condition except that it has a small half inch tear Shown also in the Picture.
Center Console is the Original Behr and its Complete and comes with Sony Stereo.

ENGINE:

Original Freshly Rebuilt 4 Cylinder 2.0 Litter M10 Mechanical Fuel Injection Matching Number Engine.
Brand New Rod Bearings, Main Bearings, and Piston Rings.
Freshly Rebuilt Original 73 E12 Head with no Weld and No crack.
Kugelfischer Mechanical Fuel Injection System has been gone through a shop in SF Bay area.
All the Injectors has also been sent out for inspection before re-assembaling the Motor.
Brand New Water Pump, Thermostat and Hoses were also installed at that time.
Engine Runs Like a Champion and has no problems what so ever

DRIVETRAIN:

Upgraded Getrag 245 5 Speed Transmission that shifts very smoothly.
Clutch has been installed 500 Miles ago as well.
Professionally Shortened Driveshaft to fit the 5 speed Transmission.
Feels Really good when driving it on the Highway.

SUSPENSION:

Upgraded Alpina Red Close Ratio Steering Box which Costed me $1800 you could feel it big time when making turns or Parallel Parking.
Everything on the suspension is Original including the Bushings.
13-inch Original Tii Wheels.
Tires are Brand New and were installed 500 Miles ago.
Barking System is Original Tii with New Ate Pads and Shoes installed.
Brand New Bilstein Front and Rear Shock.

You Could check the Videos of the car running and i have a full Folder of the Receipts back from the previous owner which had the car for more than 20 years up until now. Again as i Mentioned on top the car is in an Excellent Condition, I will include all the Paper works including the Original Manual Booklets. The Car will be Sold As Is with No Warranties.
A $500 deposit is due within 24hrs from close of auction.
Balance will be due in 7 days from end of the auction.
Shipping is buyers responsibility.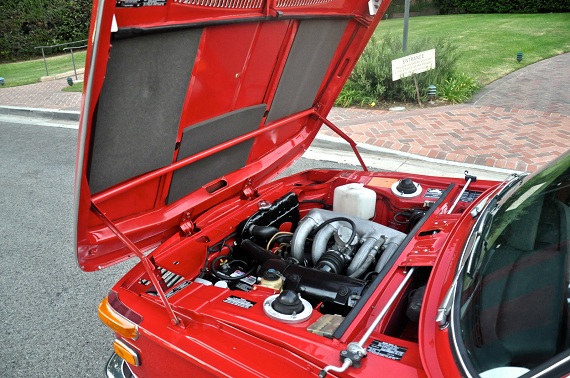 You could argue that the steering wheel and seat choice don't necessarily fit the original look of the rest of the car, but this car to me looks really well built. It's a very pretty color, I love the 13″ wheels and covers in this application, but best of all the car appears well sorted. It's a lovely color and would certainly draw attention wherever it went. However, best of all the car is done – engine rebuilt, interior fresh, and a restored outside. As turn-key classics go, this one looks great, and has some neat parts like the Alpina steering rack. Despite this, bidding as of writing is only in the mid-teens; 2002s like this currently top out between $25,000 – $30,000 or so, making them a reasonably affordable classic as well.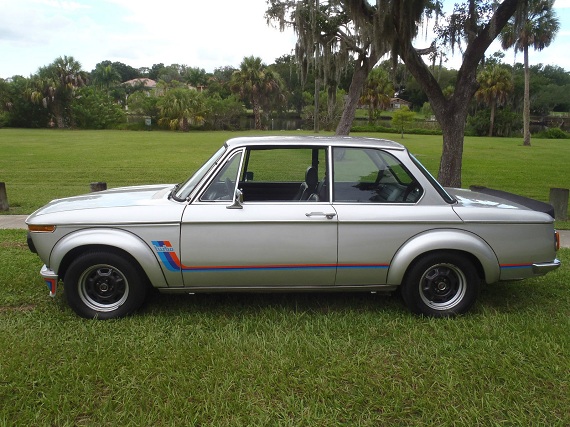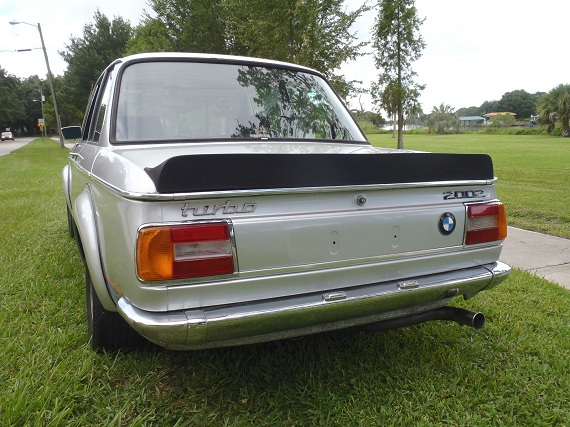 Year: 1975
Model: 2002 Turbo
Engine: 2.0 liter turbocharged inline-4
Transmission: 4-speed manual
Mileage: 48,840 mi
Price: No Reserve Auction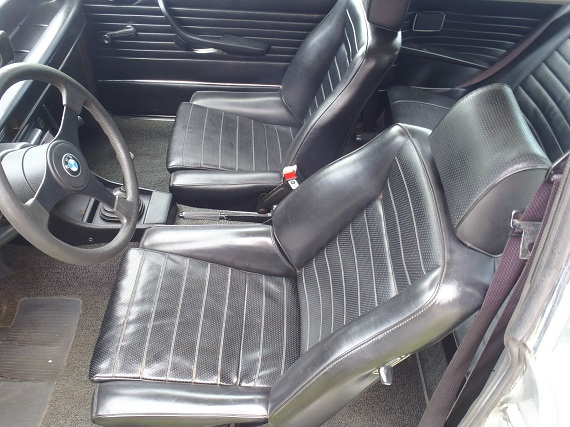 Up for auction is my 75 2002 Turbo. I drove a 2002 to high school and have owned many of them over the years. I always dreamed of owning a turbo, but I have to pass this one along. The car is 100% original with the exception of an exterior repaint and a stereo. The mileage shown is original and correct. These are RARE cars and one with mileage this low is like finding the hope diamond on the sidewalk. Every single little piece and part that makes a turbo unique is original and intact. The biggest need the car has is to be repainted. The hood, right front fender and trunk lid have rust. The sale includes a new OEM fender. The other pieces are easy to get. There are a few bubbles at the top of the rear window and a couple tiny bubbles on the right door. Not enough to cause any serious concern. The underside of the car is clean as can be, as is the trunk. These are the areas that usually rust on 2002s. The tight rear fender suffered a dent when it was being shipped to Florida from the Netherlands 14 years ago. The body is otherwise clean and straight. The paint is about 20 years old, so anything that was "hidden" would be apparent by now. The car runs/ drives/ makes boost/ and stops. It had been sitting for 3 years, so we went through the fuel system and replaced the rear wheel cylinders. The brake booster is no longer working, and it needs ether to start when its cold. The transmission & limited slip diff work like new. The interior is nothing short of remarkable. There is a tiny crack in the dash. Unfortunately someone drilled a hole in the dash to install a radar detector. There is one split in the heel pad. And someone put speakers in the doors. I have done my best to list all of the things about the car that need attention. All of these things cross with a standard 2002. They are cheap and readily available. I used to do high end restorations for a living. Finding a good solid complete original car was always the best place to start. I never intended to restore this car as an unrestored "survivor"is far more appealing to me. I hope the description and photos tell the whole story. If not, email me. The reserve is reasonable. The latest issue of Sports Car Market has an article on 2002 Turbos as "the next big thing" What you pay for this car now will be a joke in one year. Look no further than early 911 prices. DO NOT email me asking about an offline BUY IT NOW. This is an auction. If I don't get what I want for it, it goes back under the cover until I feel like working on it. And yes, the plastic model kit is included with the purchase. Thanks for looking and happy bidding!

On Aug-21-14 at 19:30:07 PDT, seller added the following information:

It has been brought to my attention by knowledgeable 2002 fans that the front valance and spoiler appear to have been replaced. The valance is from a carbureted 2002 (the air inlet over the radiator should not be there) and the spoiler should only have one round opening as opposed to two. This work was done VERY well as there is no sign of crash damage anywhere on the car and it was described to me as having been accident free.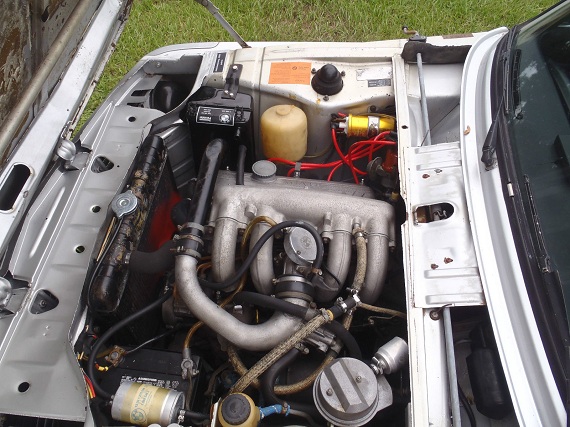 If you have to have the headlines, though, a silver 2002 Turbo with motorsports stripes is the way to do it. People will applaud your discerning taste; it would be as if you walked into a bar and ordered '77 Haut-Brion to sip and enjoy, patting yourself on the back for your fine selection of wine and vast knowledge of the classics. You're better than everyone else, so you deserve it after all. There's only one problem – 77 vintage Bordeaux wine is widely considered one of the worst vintages on record and there's little value to what you shelled out hundreds of dollars to except the label. That may be not the best analogy for this 2002, as after all it is one of the more desirable Turbo models – one of the most select and limited production BMW models made. However, there's a lot of work to do here, both mechanically and cosmetically, to make this car a show piece. Despite that, it's generated enough interest to have bidding at double where the Tii value sits; indicative of the market, which supports prices at about double the rate of the best Tiis.
Which is the better car to have? Well, I suppose that depends on your goals. Personally, I'd be happy with the Tii – it's a clean, lovely example of a classic BMW. It is unlikely to ever be worth what the iconic Turbo model is, though – and if you're looking long term and don't mind a $50,000 restoration, you may be rewarded with the Turbo ownership in the future. To me, though, I think I'd rather drive the car in the interim and not own the iconic model. Both are great cars to see and if less show and more go was your goal, the Turbo could probably be lightly refreshed and kept a survivor though it wouldn't make peak value for these cars.
-Carter