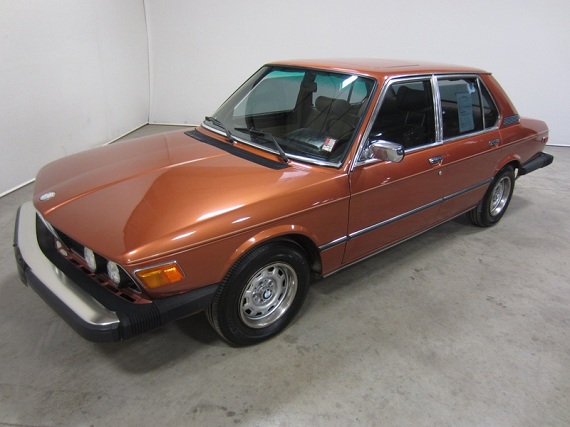 I'd like to think that Paul Bracq winces a bit every time he sees one of his beautiful creations saddled with what the government deemed necessary to survive a 5 m.p.h. impact. It's rather ironic, seeing as how today most cars can't even rub up against another without deforming the plastic bumper covers. But back in the 1980s, the solution to the problem wasn't aerodynamic, well integrated covers – no, as if to say "that's not a real regulation, is it?" to the government, manufacturers went overboard. They adopted massive impact bumpers for U.S. markets, many extending improbably far from the body lines of the car. The E12 was a perfect example of this; of course, take a BMW from the 1970s, take the bumpers off and drive it at something and you'll quickly learn what will hit first – the hood. The chiseled looks Bracq refined were great though, almost good enough to overlook the saddling of U.S. safety equipment. In many ways, I prefer the simplicity of the E12 to the refined E28; to me, the early car is prettier, a 5 series with some of the best parts of the 6 series design incorporated. But there were many drawbacks besides the look of the bumpers for E12s in the U.S. market. Most notably, the pre-catalyst engine used thermal reactors and air pumps to help superheat the exhaust to burn off pollutants – remember, these cars were delivered when leaded gasoline was still around, meaning catalytic converters would quickly be clogged. However, the thermal reactors wreaked their own havoc with the M30, sometimes resulting in warping the head. Coupled with diminished performance and a propensity to rust, it's therefore become rare to find good condition E12s still floating around today – but there are two for sale on Ebay right now: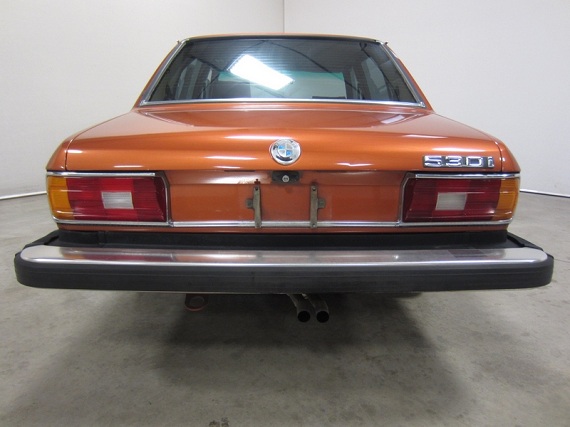 Year: 1978
Model: 530i
Engine: 3.0 liter inline-6
Transmission: 3-speed automatic
Mileage: 86,028 mi
Price: $4,995 Buy It Now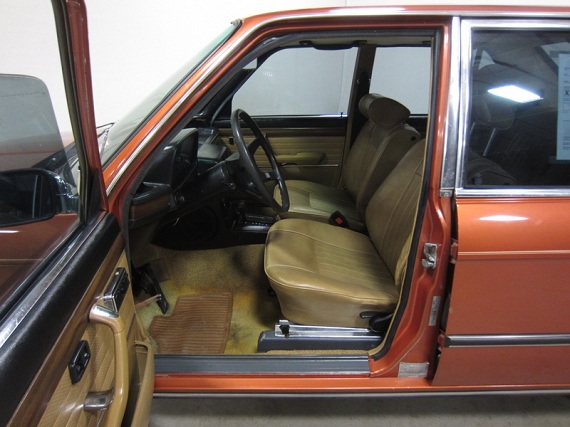 Exterior
The exterior of this BMW is in good overall shape. The body looks straight and the paint is shiny and bright and looks good overall, but it does show some dings, scratches, etc. The tires are a match set with good tread. There are no cracks in the windshield, but it does show some typical road wear, rock chips, etc. It has the typical scratches/dings/dents/rock chips that you'd expect, that are consistent with age and use on a 1978 sedan, but it still has an overall nice look. Please look over our many pictures and give us a call if you have any questions or would like us to do a walk around. We take over 80 pictures of each vehicle.
Interior
The interior of this 530i is in overall good shape. The upholstery looks good overall, but does show some wear and blems here and there. Driver's head rest doesn't go up and down. The carpets are in good shape overall, but do show some blems. The headliner has been cleaned and has a good overall look to it. The air blows cold – we ran it for over 30 minutes while taking pictures. It doesn't appear to have been smoked in as there is no odor of such. It has the typical light scuffs, blems, etc. that you'd expect on a used vehicle, but it still has an overall good look to it, and it certainly looks to have been taken care of. Please take the time to look through our many pictures and call us with any questions.
Mechanics
This 3.0L starts right up and idles fine and has good power and acceleration and drives straight down the road. It has a good solid feel to it. Brakes feel good. We've inspected, serviced and detailed it and it's ready to drive wherever you need.
Comments

We don't have sales people on our ebay listings, so we don't have the typical 30% to 40% costs/markup associated with such, and we don't have huge markups, but feel free to call with any reasonable offers.

Any vehicle that we list on ebay or our website, or have for sale on our lot, we would get in and drive across country without hesitation.

* * Ask for Scott or Diann 720.346.4004 * *

or Brandon 720.239.3001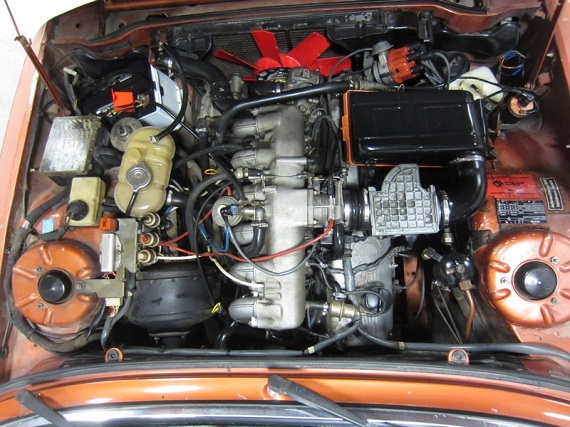 The Topaz Brown Metallic exterior sure looks great here, especially paired with the wide-lip steel wheels that characterized the 530i. I especially love how these early models didn't have a passenger mirror; a reminder of simpler times and designs. There are some questions, though – the mileage is listed as "exempt", and I wonder if the odometer has stopped spinning. I think the car probably presents better in photos than it does in person, too – but despite that, it's a clean, great looking classic BMW that can be had for a little under $5,000. There are some photos showing the start of rust, however, so I'd want to get that car in the air and check the underneath before putting my money down. How about this Anthracite Grey Metallic example then?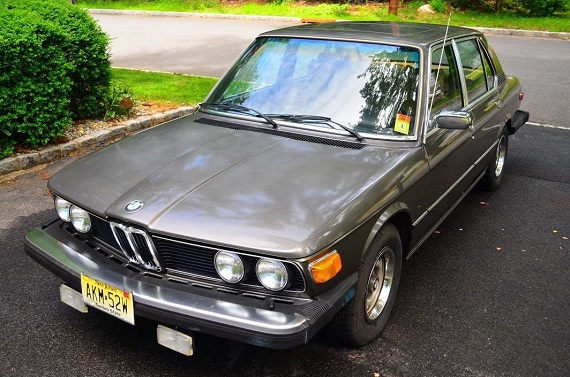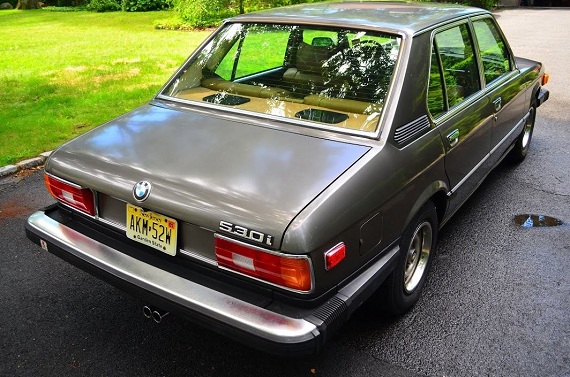 Year: 1978
Model: 530i
Engine: 3.0 liter inline-6
Transmission: 3-speed automatic
Mileage: 144,154 mi
Price: Reserve Auction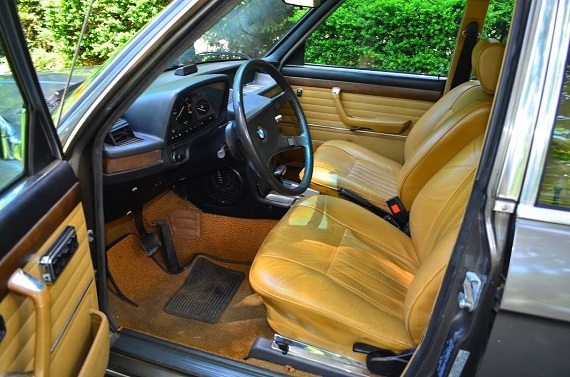 AS NICE ORIGINAL 530I AS I HAVE SEEN—-PICTURES TELL IT ALL COSMETICALLY—-NO DASH CRACKS—LEATHER IS AMAZING—STILL HAS COCO MATS—-TOOLS LOOK AS IF NEVER TOUCHED—DRIVES INCREDIBLE—-VERY STRONG EXAMPLE—-408 892 5959

On Aug-30-14 at 16:53:23 PDT, seller added the following information:

LAST PICTURE IS AFTER DETAIL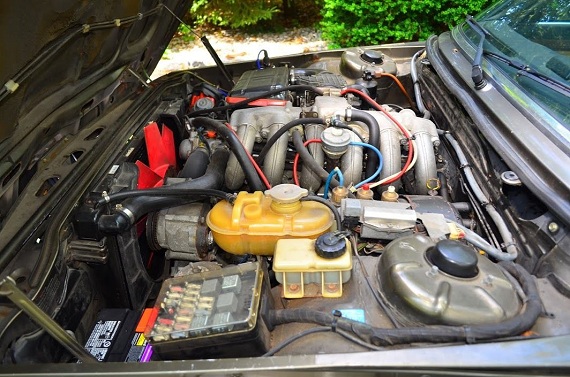 The condition of this car, especially the interior condition, seems as good if not better as the example above; probably a hint that the 86,000 miles reported on the Topaz example may be closer to the 144,000 miles shown on this example. The details just seem a little better, though it seems that the flat surfaces of paint have some fade to them that looks a bit shinier on the Topaz model. There's no mechanical history presented on either, again something that you'd want to sort – though these are relatively simple cars. Bidding is low on this model and the reserve is still on, but I presume it could likely be had in the same $5,000 range as the Topaz model. Either car would give you a great, classic BMW design – removed of their emissions equipment and U.S. spec bumpers, they're great looking performers, too. These cars might be a great opportunity to make a custom 5 – swap in a later drive train and 5-speed, source some Euro bits and you'd have a stunning driver that would draw smiles at shows.
-Carter