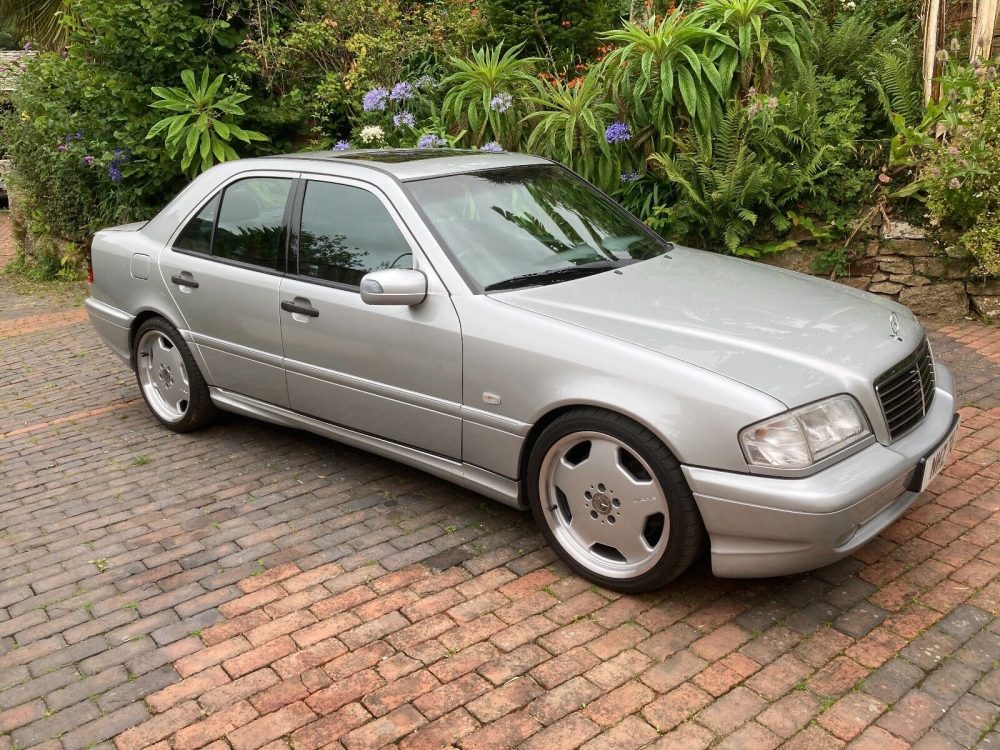 Just one time I'd love to get the full story on how these crazy low-production cars actually ended up getting built. Did the board member in charge of production planning buzz off to St. Moritz for three weeks and the guys on the production line throw together some leftover parts until he got back? Then again, these are the Germans here. Nothing is done without a meeting, another meeting, a planning session, a meeting about the planning session, and then a very precise schedule about production but not before having a safety meeting. There is a method to this madness, and madness is what we got with today's car.
This is 1998 Mercedes-Benz C55 AMG. Reportedly there were 59 of these cars produced, which were the then-W202 C-Class AMG but with the 5.4-liter M113 from the E55. Why only 59? Who knows. Although this one has something different about it that you can see through the windshield. It is in fact one of the very few right-hand-drive examples for the UK.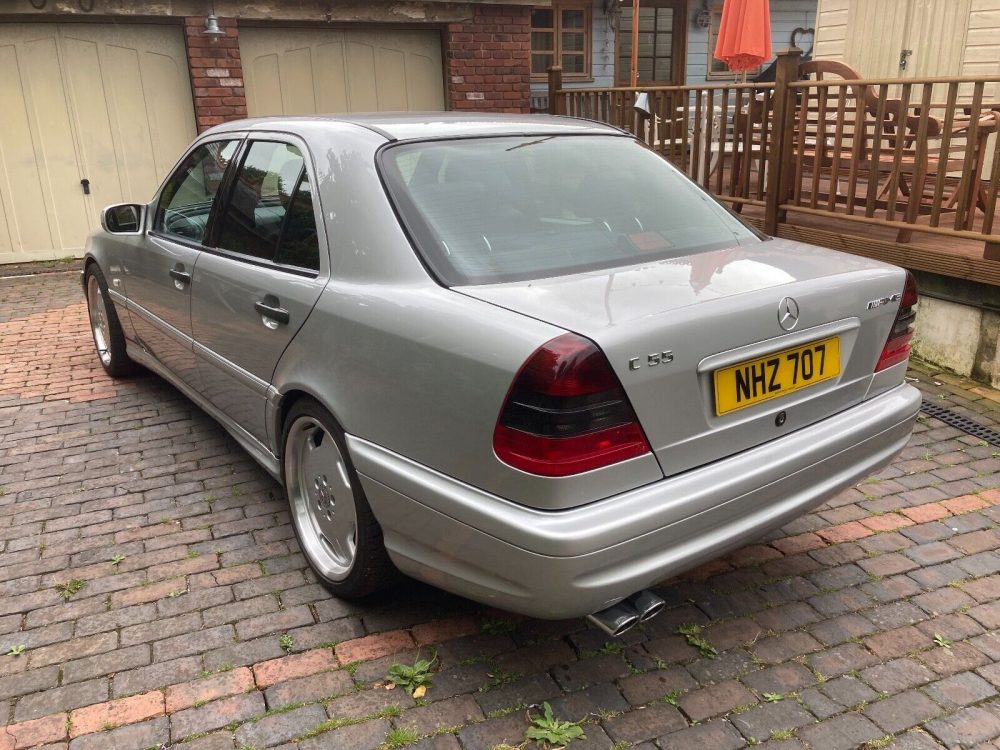 Year: 1998
Model: C55 AMG
VIN: WDB2020332F768595
Engine: 5.4 liter V8
Transmission: 5-speed automatic
Mileage: 88,481 mi
Location: Penzance, England
Price: £59,995 ($71,672)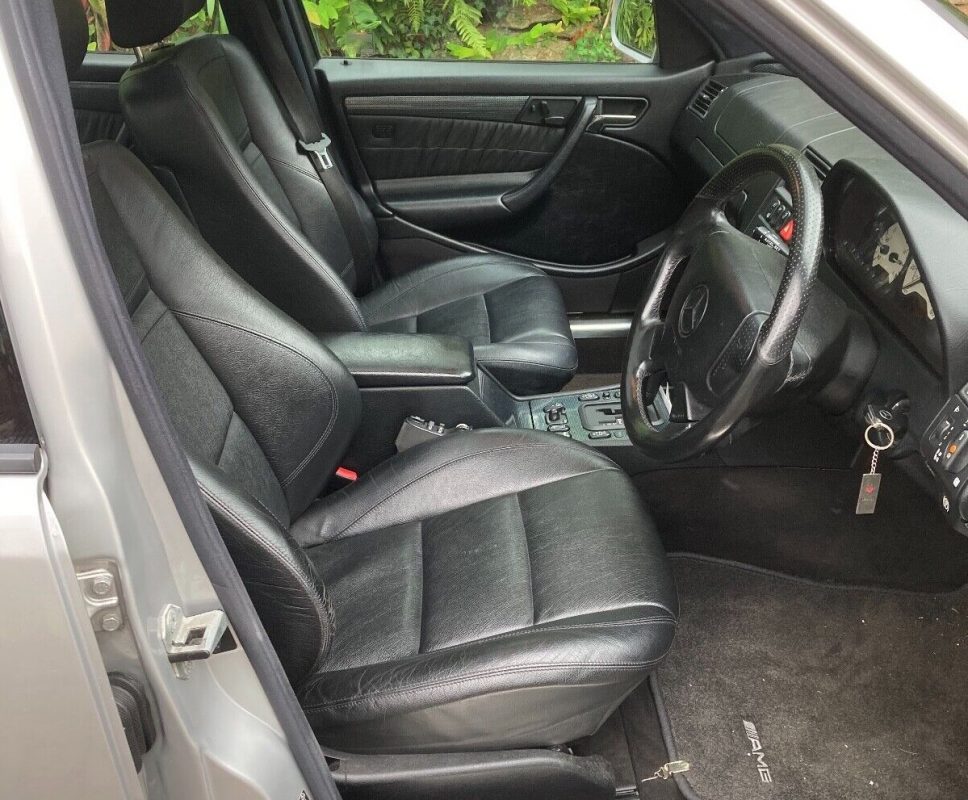 A VERY RARE CHANCE TO PURCHASE A MERCEDES BENZ C CLASS C55 AMG W202 ONE OF ONLY 27 RHD CARS, SUPPLIED WITH ALL AMG DETAILS INCLUDING SERVICE BOOKS, HAND BOOKS, BIRTH CERTIFICATE TO PROVE THIS IS A GENUINE W202 C55 NOT A CONVERTED ONE.

The internally labeled W202, otherwise known as the C Class was built by Mercedes Benz from 1993 – 2000. Developed to replace the 190 series, this popular rear wheel drive, four door compact executive car came with an array of engine options as well as two body styles, saloon and estate.

This 'C55 AMG' was one of the most performance oriented and powerful models available, which also made it one of the most expensive. From 1998, if you were in the privileged position to be able to buy a brand new C43 AMG, Mercedes-Benz offered the option of upgrading the vehicle to the C55 AMG, an upgrade that replaced the 4.3L V8 engine to a more powerful 5.5L V8, an improved transmission and rear differential amongst other things.

As you can imagine, this modification wasn't cheap and with the option only being available from 1998-2000 only 59 'C55 AMG' models were produced, of them 27 were right hand drive.

Built by Mercedes-Benz in 1998 and modified by AMG in July of the same year, this car was registered in the United Kingdom on the 5th August 1998. This unique car has spent its entire life in the United Kingdom and has been owned by a Lord, businessmen and enthusiasts, all of which have cherished and suitably serviced and maintained the vehicle in their care.

It has been the same ownership since 2005 where it has spent most of its life garaged. Regular MOT's and maintenance have been carried out, even though the car has only covered 2,000 miles in the last decade.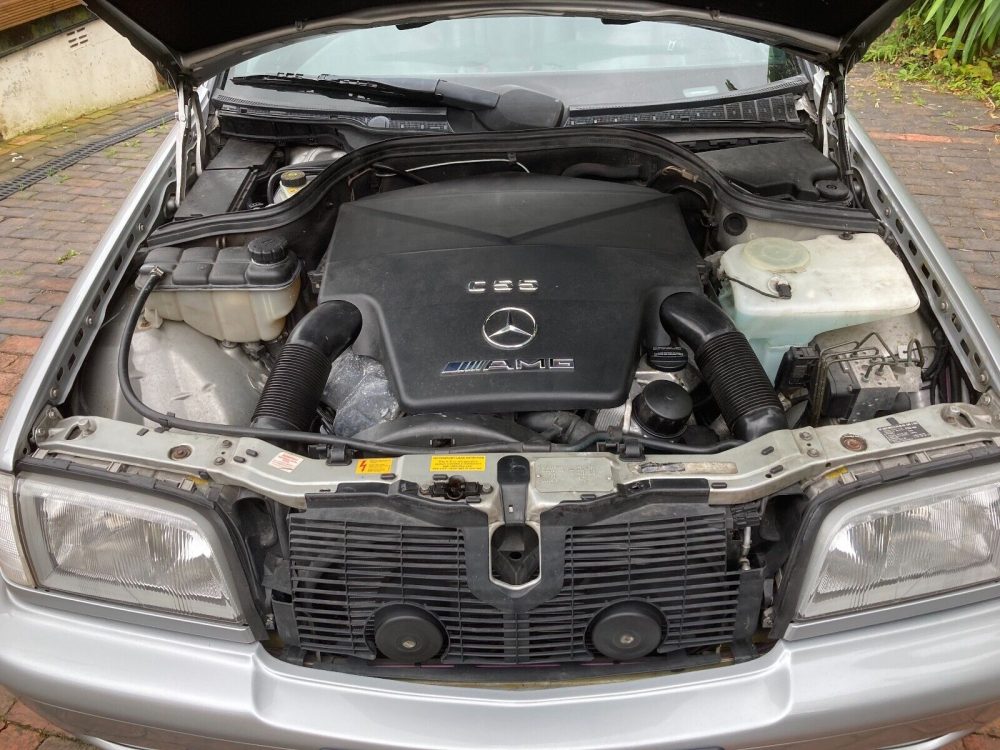 Sign me up for one of these. I love these super-low production factory builds that no one seems to know exist. Be aware that the 5.4-liter swap into the C43 AMG is a thing that happens from time to time, but to actually have a factory version is much, much rarer. In terms of performance, there was a big bump in power, but 0-60 times were negligible, and you still had them blowing out transmissions because it couldn't handle the power. Still, only 59 were produced!
This one in England looks like it was offered last year at Bonhams to a no sale and then went again to auction back in January to end again on a no sale at £40,000. The seller is looking for £59,995, which translates to slightly under $72,000. That is a pile of money for a W202 C-Class with 89,000 miles, no matter the rarity. That is probably a $50,000 premium over a very nice C43, so you can probably understand why it has been sitting. I think the seller probably should have taken that £40,000 and ran with it, but I guess they think there is more in this one. This is a cool car for me to check out, but I can't see anyone dropping $72,000 for it.
– Andrew