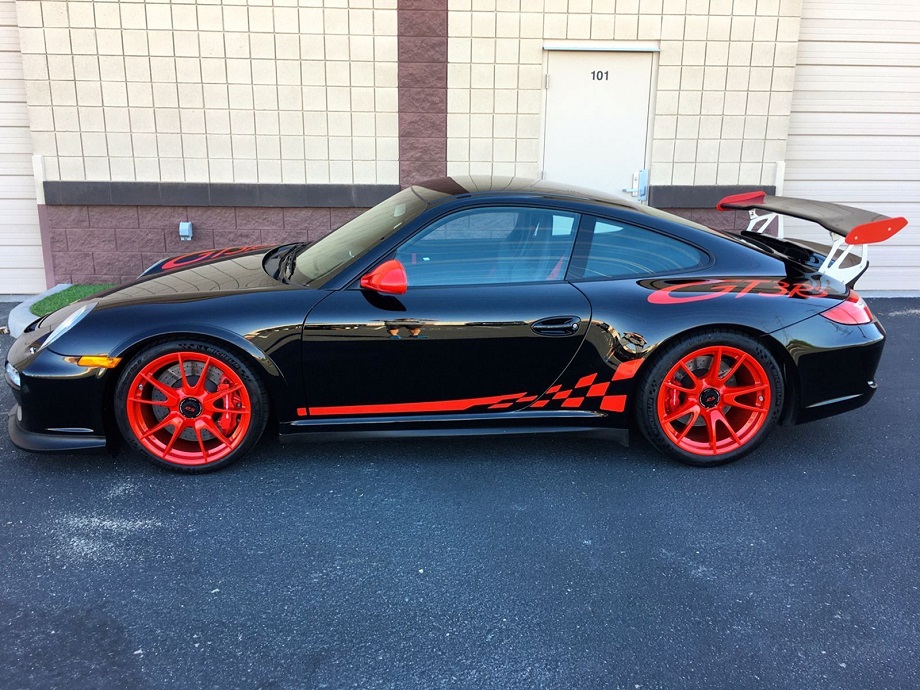 This will be a study of complete contrasts. Light and dark. Two examples of the 997 GT3 RS that look equally stunning, but achieve that through entirely different means. One is paint to sample, the other a standard color. Both are somewhat rarely seen in this form, though in the case of the white RS it is more the lack of adornment that produces that rarity.
I had seen this paint-to-sample Black GT3 RS previously and knew I would want to take a closer look. Then I forgot about it. When I came back around to it a Carrara White GT3 RS had also come up for sale. White and Black: neither color is much outside the norm for most cars, but the GT3 RS is not like most cars. Black even was a paint-to-sample option, which almost beggars belief. Let's take a look at that peculiarly rare black example first: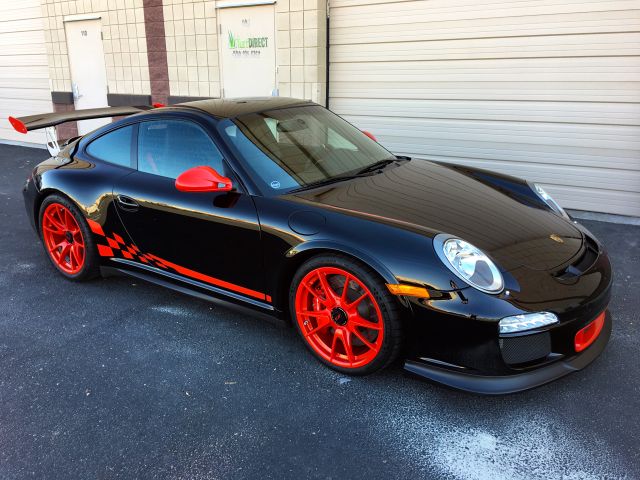 Year: 2011
Model: 911 GT3 RS
Engine: 3.8 liter flat-6
Transmission: 6-speed manual
Mileage: 11,900 mi
Price: $204,900 Buy It Now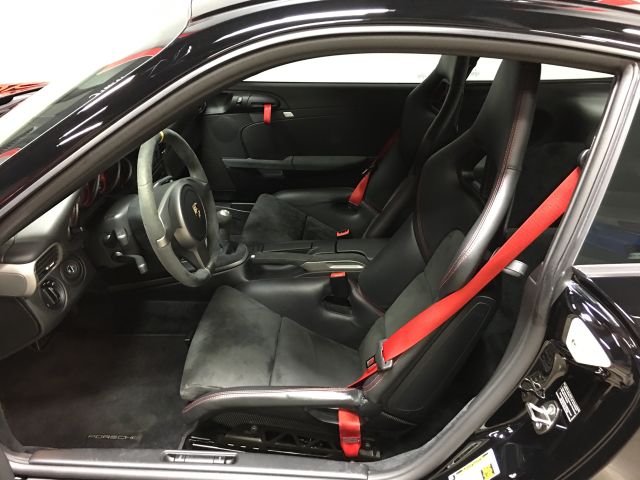 Ultra Rare 2011 Porsche GT3RS in Paint to Sample Black. Only a hand full of 997.2 GT3RS's were custom ordered in Black. This car has zero over revs and is in pristine condition. I just did a multi-step full paint correction and ceramic coating which costs $1800. The black paint looks incredible, deep and it has a multi-year protective ceramic coating over it. All original, no modifications and original paint. Mezger engine and manual transmission these cars are incredible and very analog to drive. Please call for more infomation and pricing. Thank you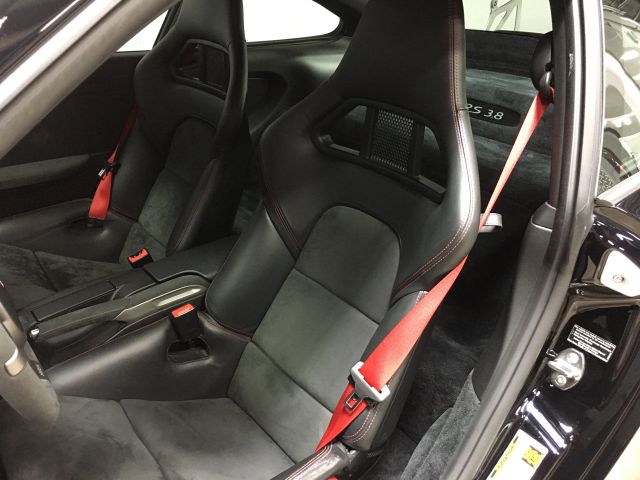 I don't know that anyone would believe you if you told them your black car was a rare color, but on this version of the GT3 RS it would be the case. I suppose that does create some difficulty when trying to sell it and seeking a premium, but I'm sure there are plenty out there who wouldn't mind a Black GT3 RS whether it's paint to sample or not. For those who prefer their RS to be very bright, the red wheels and graphics provide ample vibrancy when paired with that black paint. The wheels almost stand out too much. I don't mind them at all as black and red almost always work well together, though I'd be very curious to see one fully blacked out. I suppose it would look similar to a GT2 RS I've seen.
This one looks in very nice condition and with just under 12K miles on the clock it hasn't been entirely a garage queen, though it's not really be put to hard use either. The asking price overall doesn't seem too bad considering the paint-to-sample exterior and if you've been looking for a black RS I think whatever premium is attached here probably is worth it. Let's now brighten things up quite a bit: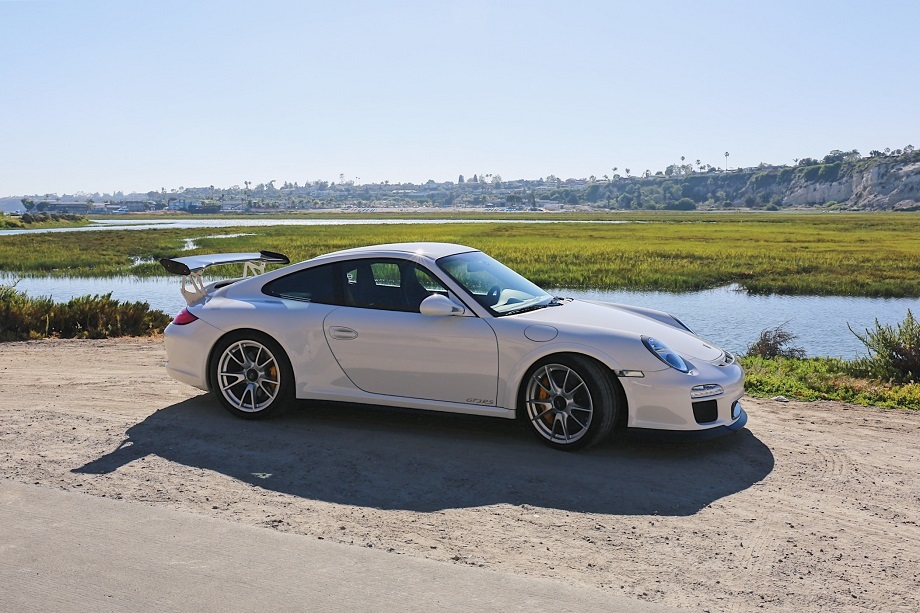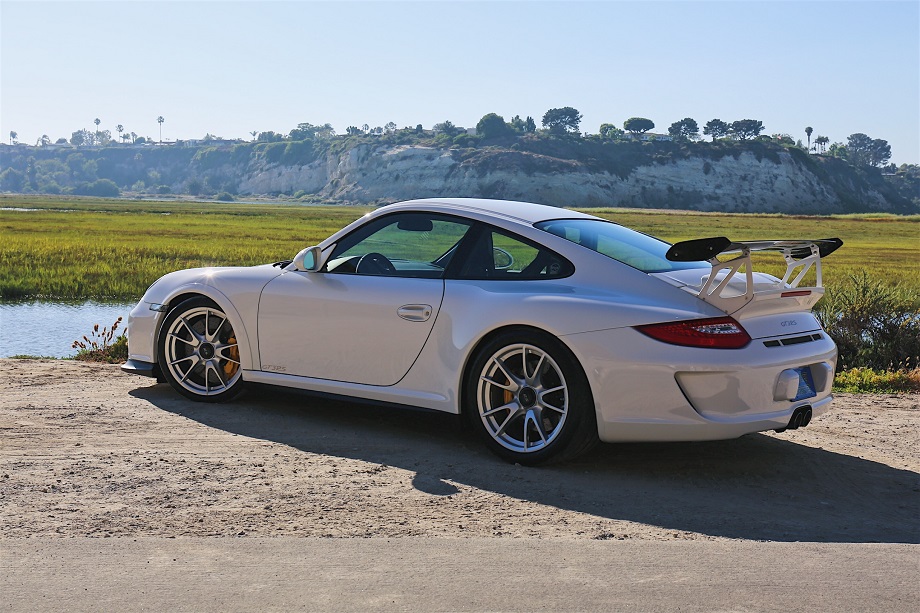 Year: 2011
Model: 911 GT3 RS
Engine: 3.8 liter flat-6
Transmission: 6-speed manual
Mileage: 3,900 mi
Price: $219,000 Buy It Now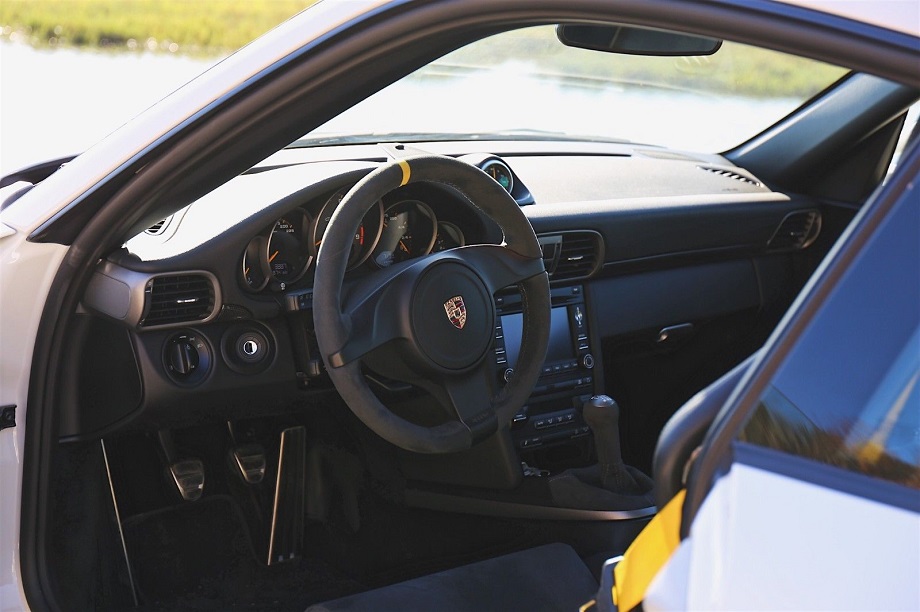 Full photoset: Click Here

A rare opportunity to own a like-new condition 997.2 GT3 RS with factory graphics delete option.

We are pleased to present for sale this 2011 Porsche GT3 RS 3.8 with only 3,900 miles in immaculate, as-new condition. This RS is presented without flaw, and is in 100% factory trim with no modifications.

This RS 3.8 was purchased new at Porsche North Olmsted in Ohio and shipped to its first owner in Glendale, CA. The second owner was a meticulous Porsche collector in Atlanta, GA (who performed all outstanding recalls or campaigns, all oil services necessary, new battery, cabin filter, & brake fluid flush), and the third and current owner is a perfectionist multi-3.8 RS owner in Laguna Beach, CA.

This RS has had no paintwork to speak of. It has been meticulously cared for and driven in a mild manner on the street only, never on the track or at any track-style events. It has never been driven in the rain. Cosmetically, the car has essentially zero flaws whatsoever.

Prior to purchasing the car, the current owner had a PPI performed at the Porsche dealer in Atlanta, which showed zero overrevs and a completely clean bill of health otherwise. This RS is ready to drive and enjoy, or simply appreciate as one of the few RS 3.8 cars left in this near-flawless condition.

Included with the car are all original keys, original window sticker, original invoice, and the existing Porsche PPI inspection.

Factory Option Specifications as Delivered:

Carrara White/Black

Factory Package car – Customization package "DZH" (black intake, wing endplates, white mirrors).

Mirror attachment points in White.

Decal delete.

Wheels painted Silver.

PCCB Ceramic brakes.

Sport Chrono.

Navigation PCM.

Sound Package Plus.

Floor Mats.

Footrest in aluminum.

Headrest with Porsche crest.

Seatbelts in Yellow.

Thicker Steering Wheel in Alcantara.

Bluetooth.

iPod.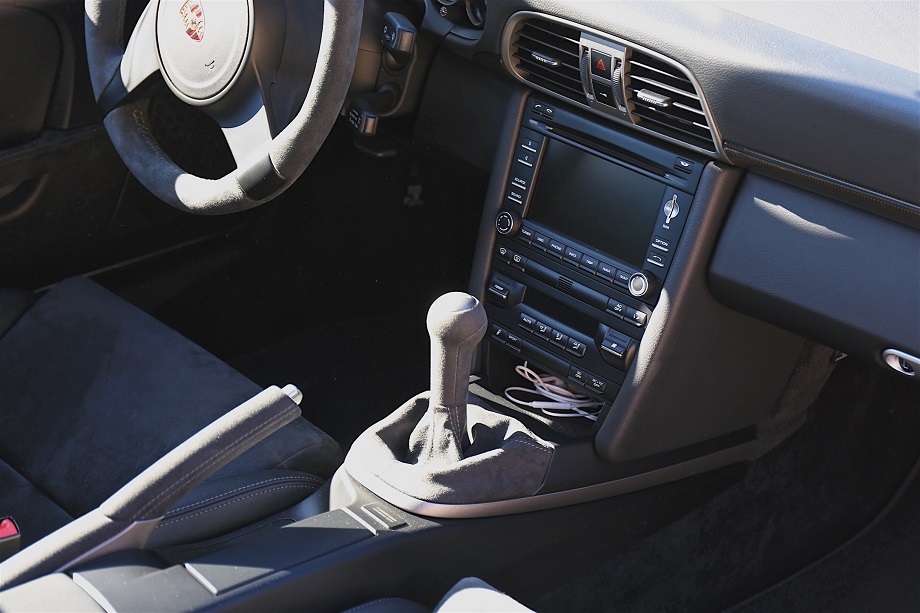 While Carrara White itself is not all that rare on the GT3 RS, I can't recall seeing another with the graphics deleted. I know some people aren't a fan of the graphics regardless of the color so I'm sure that deletion will have some appeal. Having them removed from Carrara White really enhances the clean look of the car, more so than I think it would with other exterior colors. The only thing that really draws the eye away from that snowy exterior are the yellow seat belts.
The ad claims this GT3 RS is flawless and while we can't really confirm that simply through pictures it does look really well cared for. There's not much otherwise to say: everything looks clean and correct and it's said to have been properly serviced throughout its life. That probably doesn't amount to a lot of servicing given the age and mileage, but still these are not cars where you can let anything slide so it's still nice to know. The asking price is a little higher than for the Black RS, but given the mileage differences that's probably to be expected.
I like both of these quite a bit and while my initial impression was that I'd go with the black one the more I look at this Carrara White RS with its completely clean lines the more attracted to it I become. I don't know if I'd pay more for it than for PTS Black, but the longer I look the more my hesitations go away.
-Rob