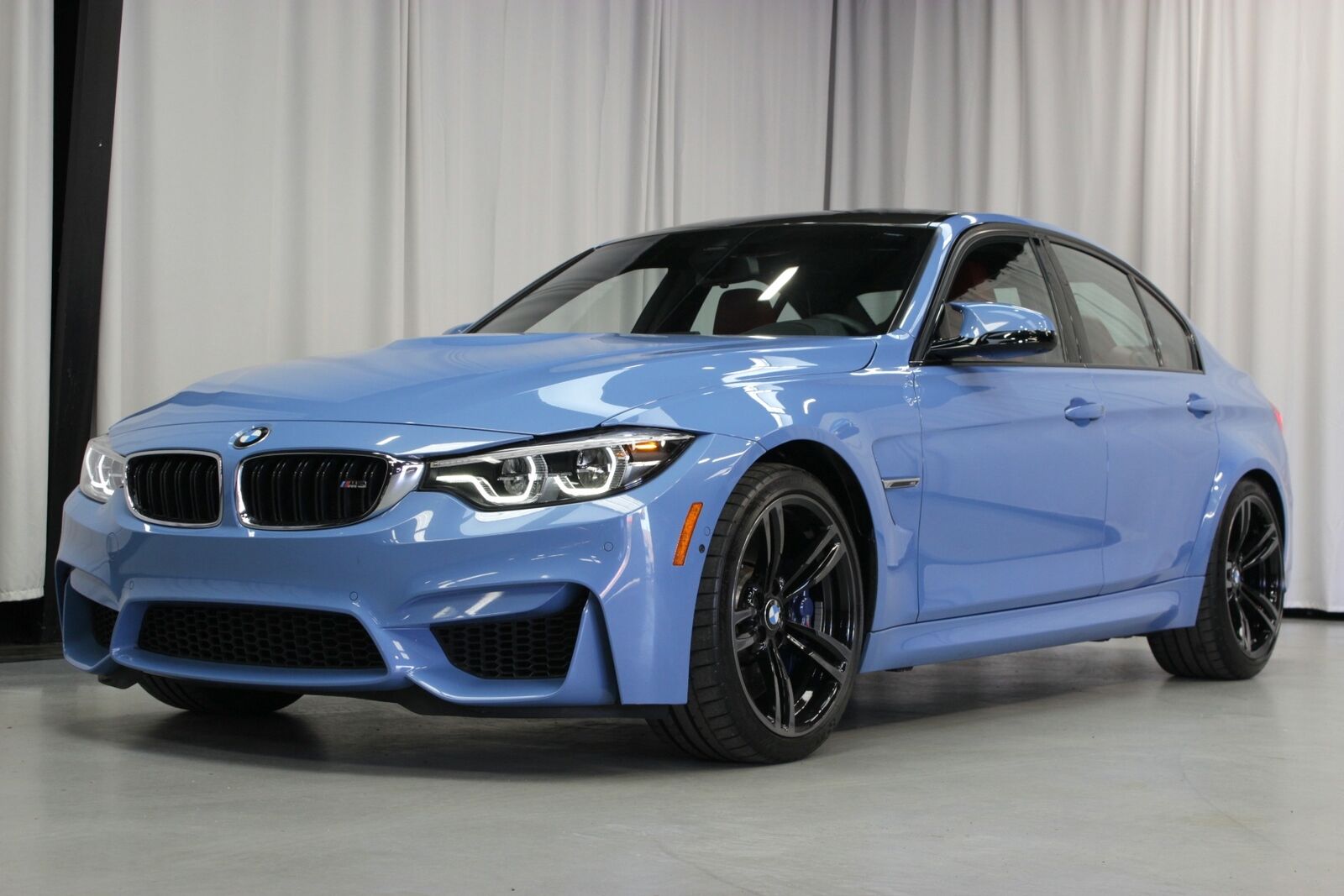 Often we ignore really modern cars on these pages. It's not necessarily that they're not exciting – often it's quite the opposite. For me, it's just that they're not exciting to see for sale because they're still effectively cars that you can walk into a dealership and buy. And I'm sorry, while they can thoroughly out-perform older cars in virtually every way, you can't just walk into an Audi dealer and buy a brand new Quattro, can you?
But impressive these cars are, and if you can look down the road so to speak at having one as a potential special car in the future, you can balance a hefty discount from new with near-new status and have quite a savings over stock, too. When the F8x BMW M3 and M4 launched, they were loud, proud, and…well, large. Park an M4 next to an original M3, and you can nearly hide the entire older model behind the silhouette of the new one. But when the G80 was launched recently, well…suddenly meet the new boss had me looking at the old boss in a new light. And the S55 is still good for 425 horsepower – and it'll still rip your face off. 0-60 is gone in 4 seconds and it'll demolish the older generations in a straight line. So let's check out the signature tone with unique interiors in two very different configurations: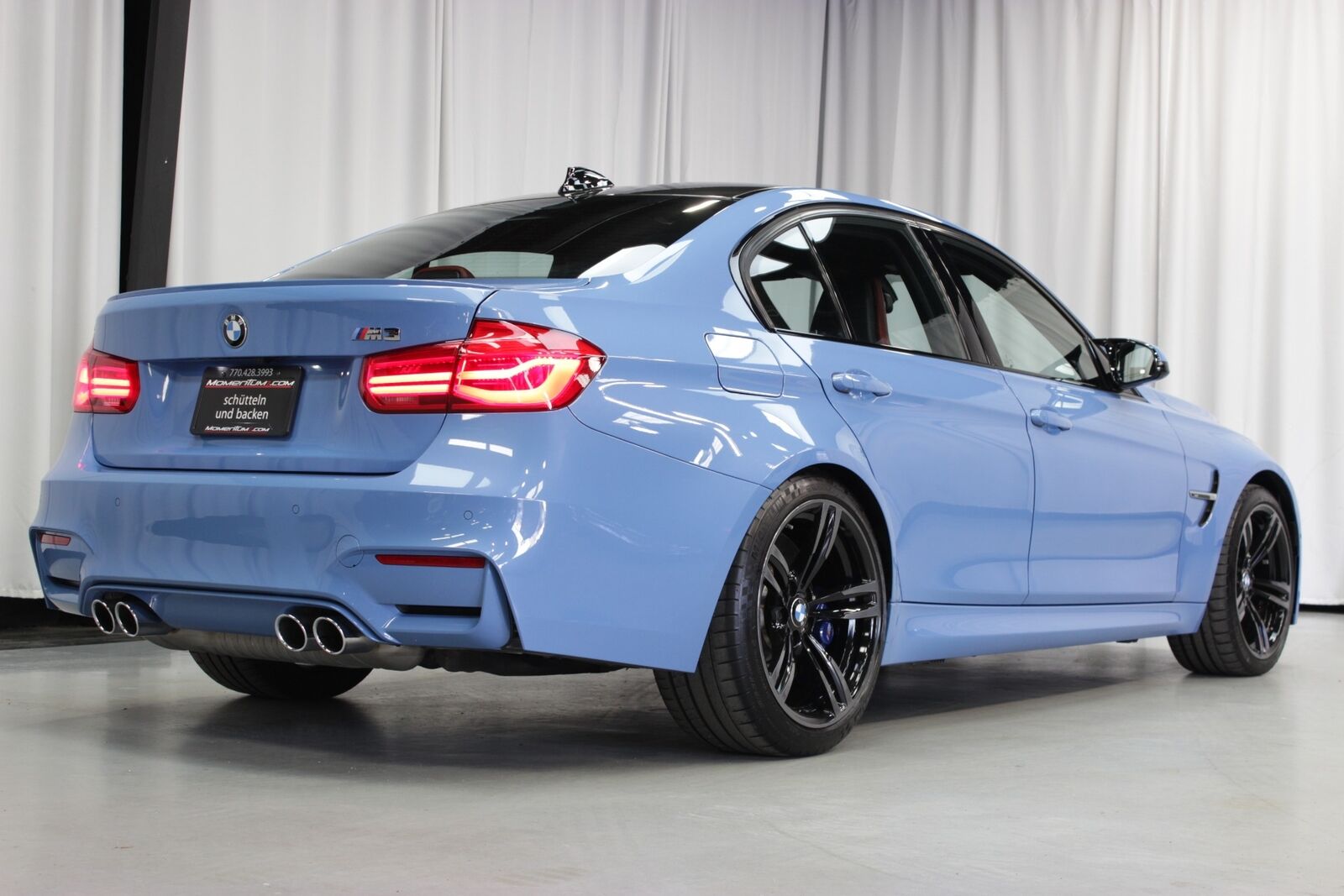 Year: 2018
Model: M3
VIN: WBS8M9C51J5J79391
Engine: 3.0 liter twin-turbocharged inline-6
Transmission: 6-speed manual
Mileage: 38,723 mi
Location: Marietta, Georgia
Price: $59,735 Buy It Now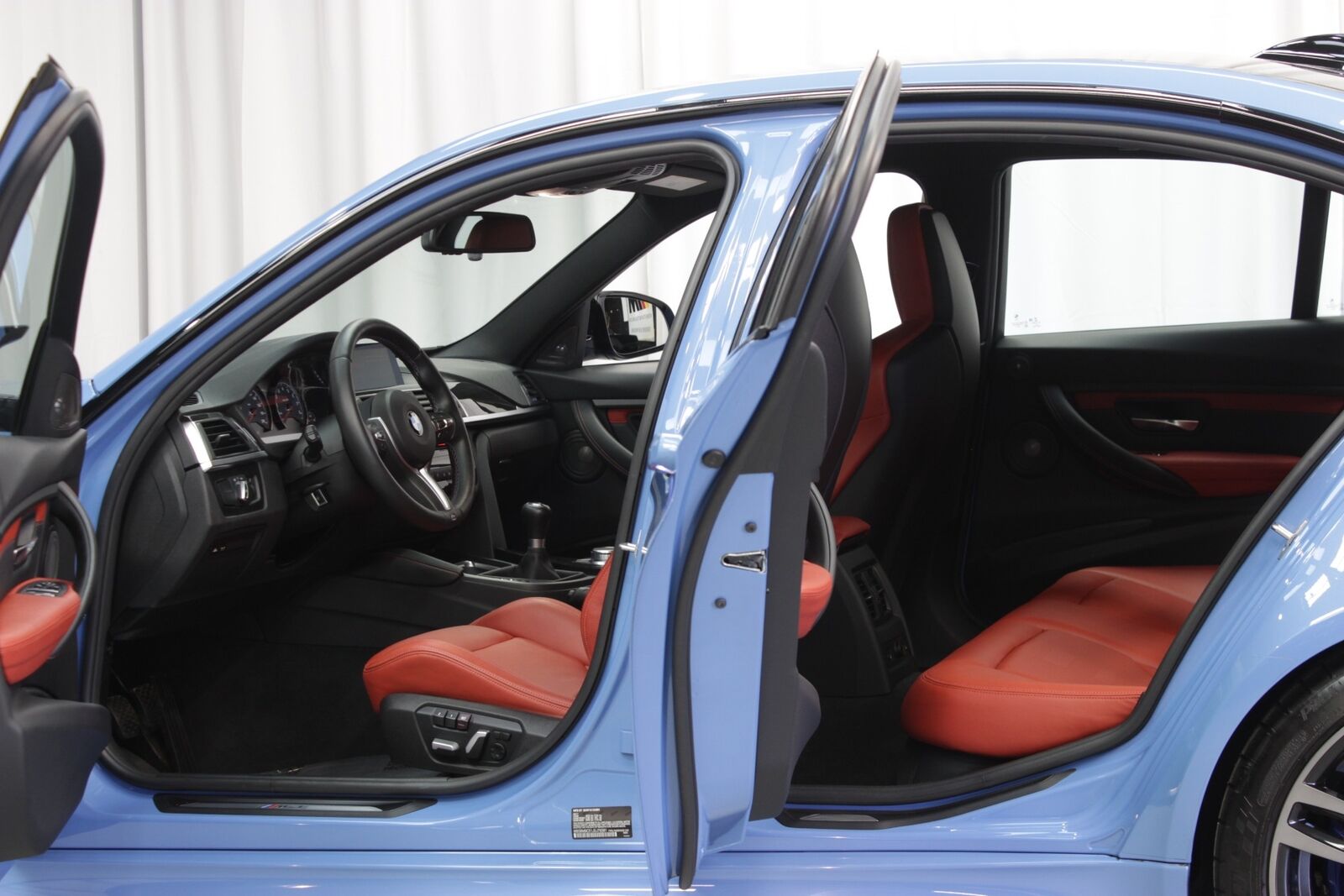 M3 IN YAS MARINA BLUE METALLIC OVER SAKHIR ORANGE EXTENDED MERINO LEATHER! THIS IS A VERY CLEAN ONE OWNER BMW WITH A CLEAN CARFAX AND EXCELLENT DEALER SERVICE HISTORY! OPTIONS INCLUDE MANUAL TRANSMISSION, EXECUTIVE PACKAGE, DRIVING ASSISTANCE PACKAGE, 19 INCH WHEELS, COMFORT ACCESS KEYLESS ENTRY, REAR VIEW CAMERA, HEATED FRONT AND REAR SEATS, HARMAN KARDON SOUND, NAVIGATION, SIRIUSXM SATELLITE RADIO, AND INCLUDE ONE KEY! ORIGINAL MSRP OF $72,845, FACTORY WARRANTY THROUGH 11/29/21 OR 50K MILES.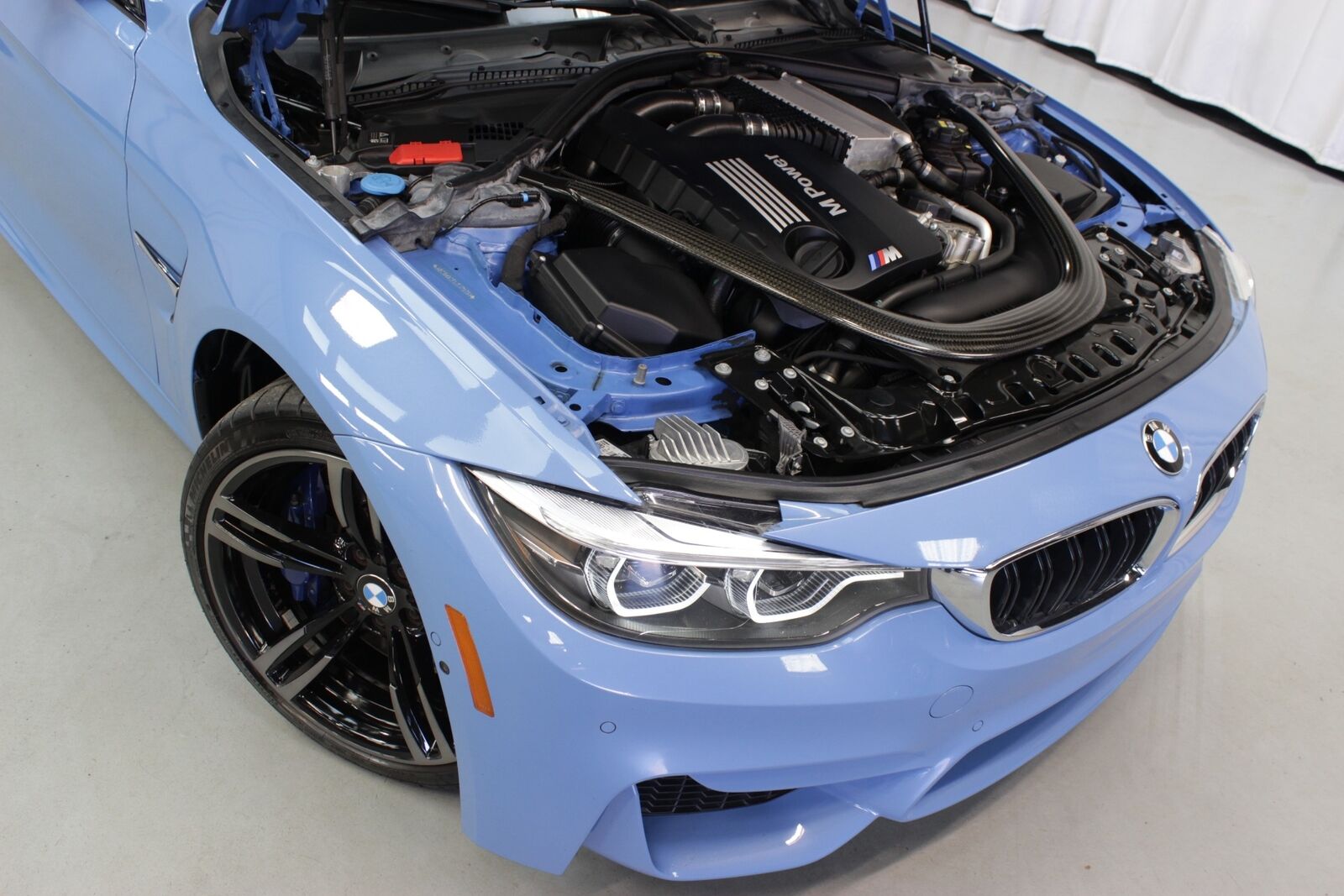 Yas Marina is a fantastic color, full stop. Sakhir Orange is a fantastic color, also full stop. Put them together and what do we get? Well, it's distinctive for sure, and you're not likely to run into a similar example driving down the road*. This one has a bunch of high-level options and is basically fully loaded, but also has a six-speed manual. Condition is top, but mileage is relatively high for a 2018. So, too, is the price. $60,000? Yikes! It's not much of a drop in depreciation over the claimed $73,000 retail given that it's now three years old and has the best part of its best 40,000 miles gone. It is unique, for sure, and manual sedans in a neat tone are hard to come by. But at this price, I'd probably be looking at a brand new G80 with a full warranty and aggressive financing, because after all you can't see the grille sitting inside. Plus, Sao Paulo Yellow and Isle of Man Green. 'Nuf said!
*but what if you wanted to save a few bucks, and bought this one instead?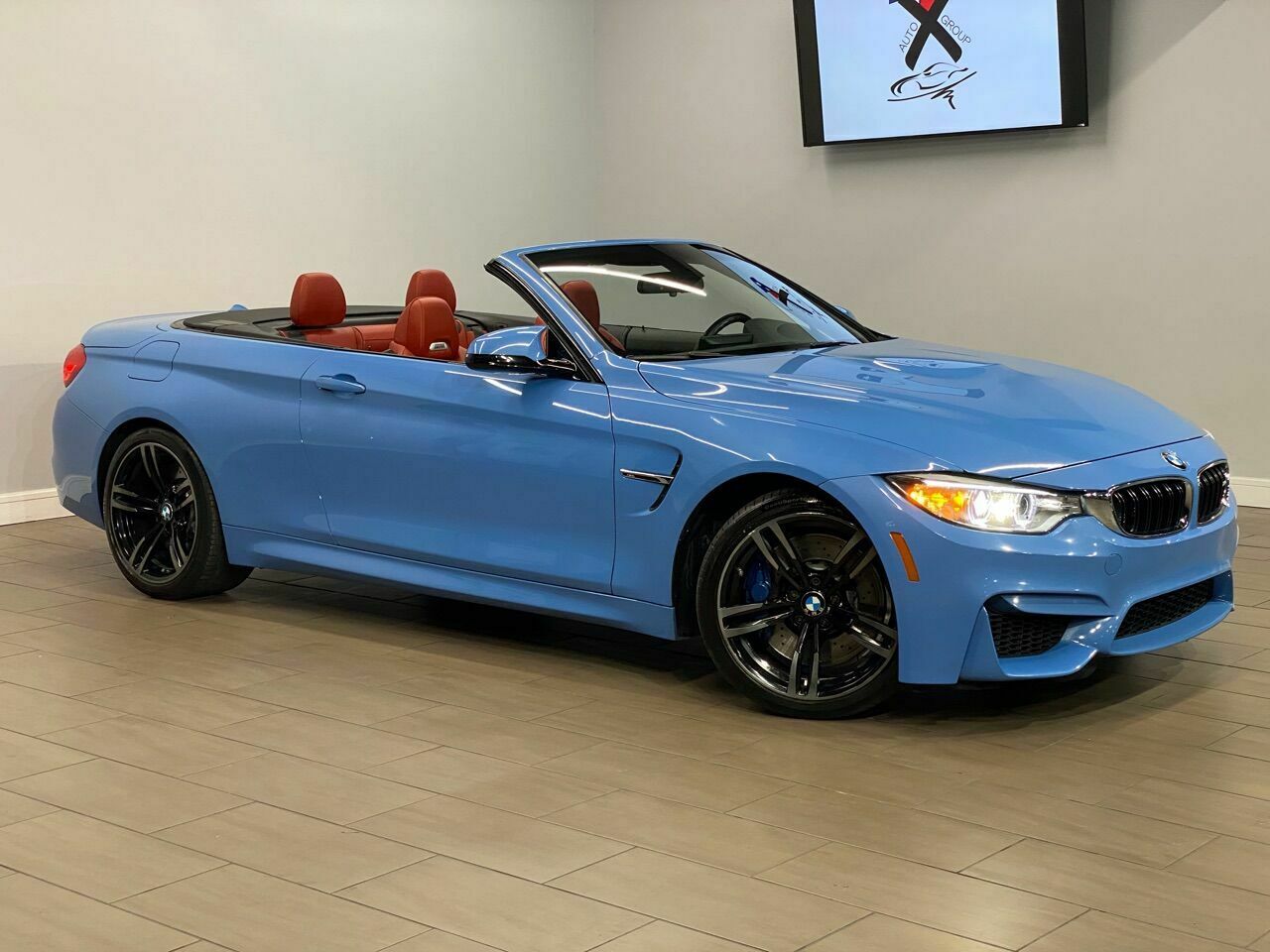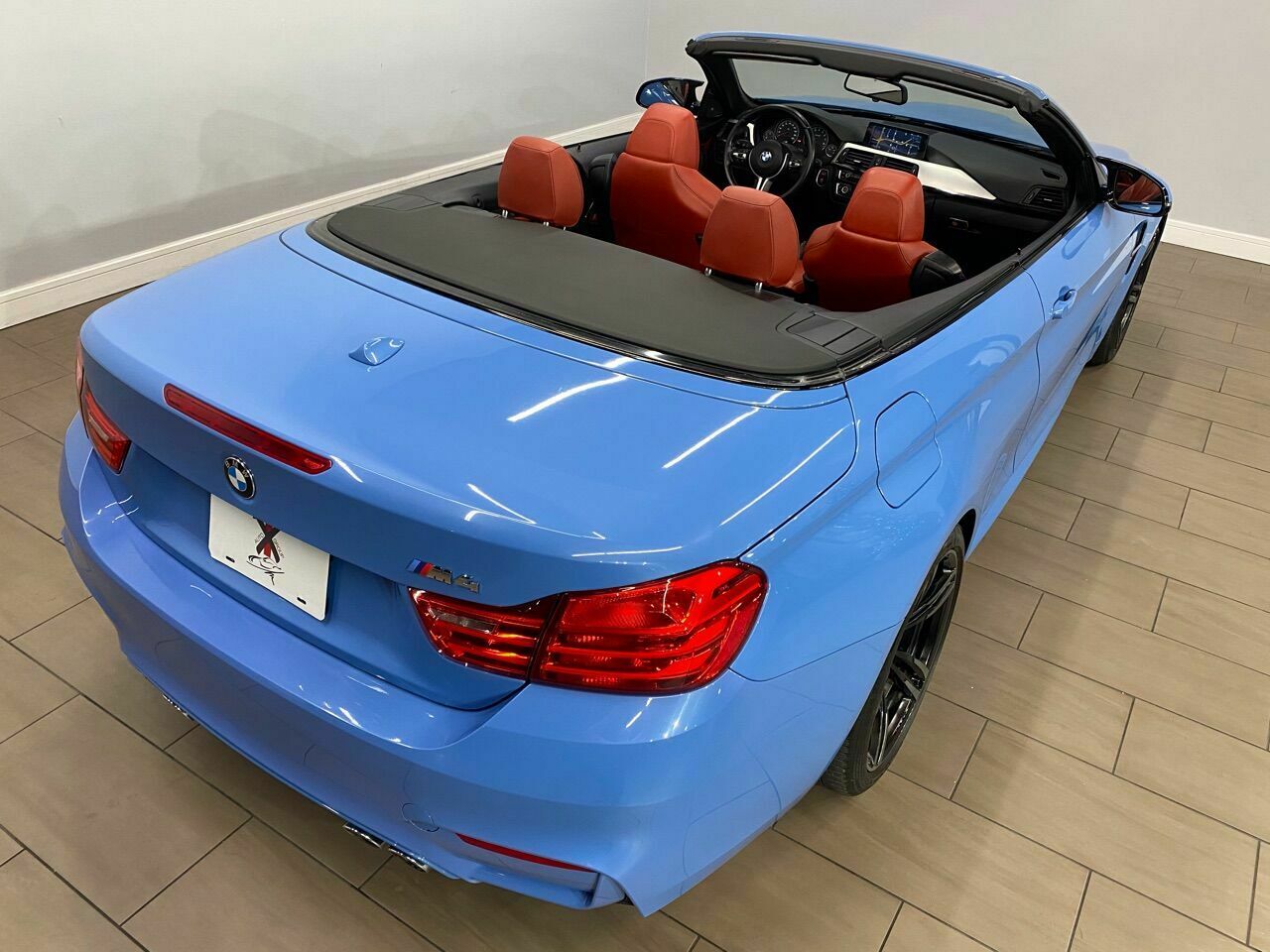 Year: 2015
Model: M4 Convertible
VIN: WBS3U9C5XFP968290
Engine: 3.0 liter twin-turbocharged inline-6
Transmission: 6-speed manual
Mileage: 44,492 mi
Location: Houston, Texas
Price: $44,000 Buy It Now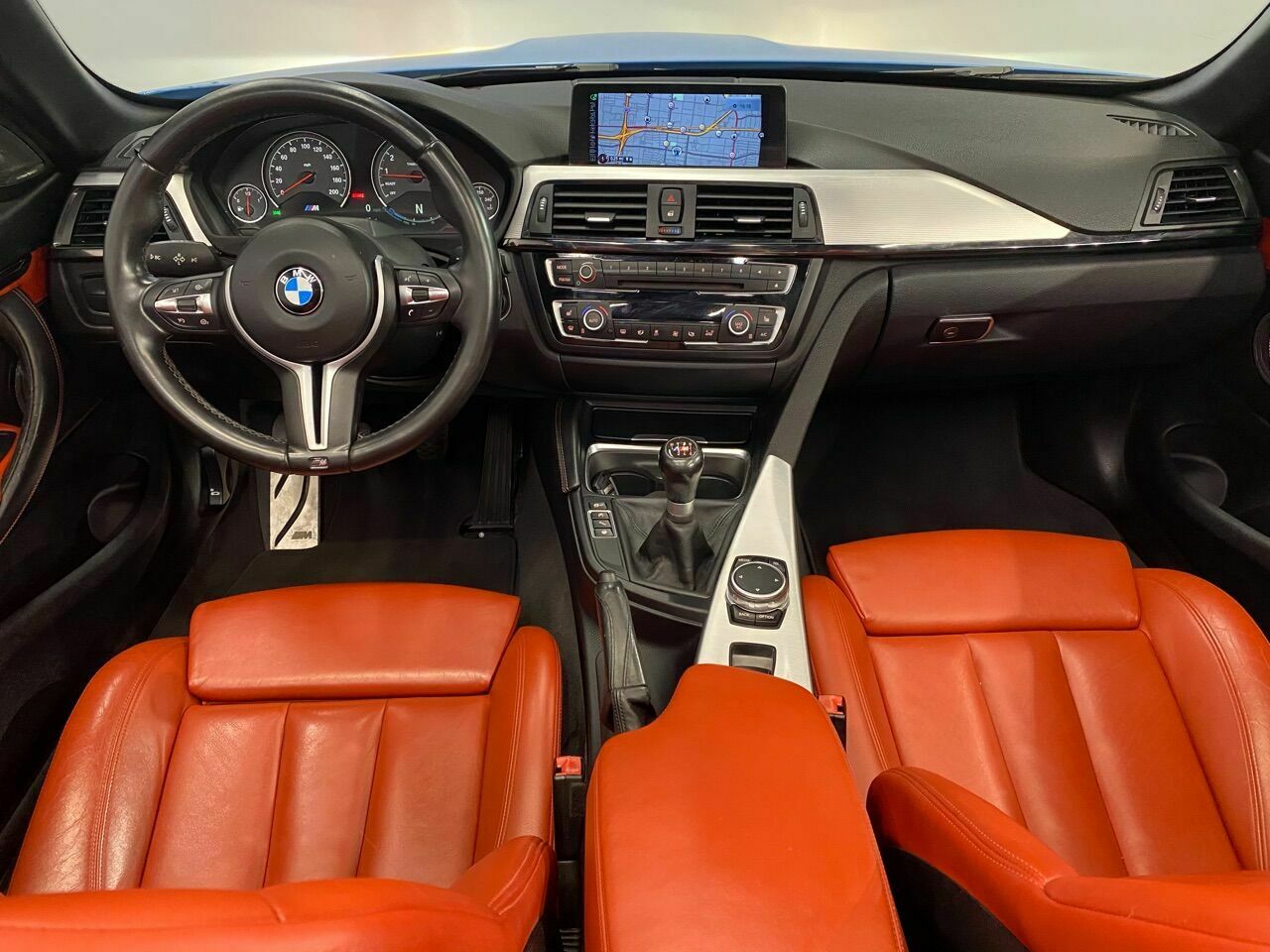 WATCH THE VIDEO OF THIS VEHICLE RUNNING WITH A WALK AROUND CLICK ON VIDEO UNDERNEATH THE PROFILE PICTURE OF THE CAR ON OUR WEBSITE. EXTENDED WARRANTY PLANS ARE AVAILABLE FOR PURCHASE STARTING AT VERY LOW COST, COVERAGE FROM POWER TRAIN TO ALL COMPONENTS PLEASE ASK US FOR MORE INFORMATION. Financing is Available ( NOT IN-HOUSE), Please Apply Online EXTENDED WARRANTY PLANS AVAILABLE FOR YOUR PEACE OF MIND Please Don't Hesitate to Contact us with Any Questions or Inquiries Office: 832 – 582 – 7785 Habla Española Here At TX AUTO GROUP We Provide Transparency in the Buying Process of a Used Vehicle. Every Car We Sell Undergoes a Vehicle Inspection, a Copy of the Repairs and Services Performed Are Always Available to Our Customers. WHY BUY FROM TX AUTO GROUP? Our REVIEWS SPEAK FOR THEMSELVES – One Simple Price Up Front, Every Time – All Vehicles Have Been Serviced, Inspected, And Are Road Ready. – Clean at Time of Purchase. –CARFAX Advantage Dealer Complimentary CARFAX Reports Are Available For Every Vehicle. Competitive offers on trade-ins. – We love to trade keys! Thank you for considering TX AUTO GROUP …. Visit our entire inventory on our website at We Strive on Transparency & Aim to Earn Your Business Now & in The Future, Hundreds of Happy Customers and Counting – Check Us Out On Google, Our Reviews Speak for themselves, Here are TX AUTO GROUP We Take Customer Satisfaction Very Seriously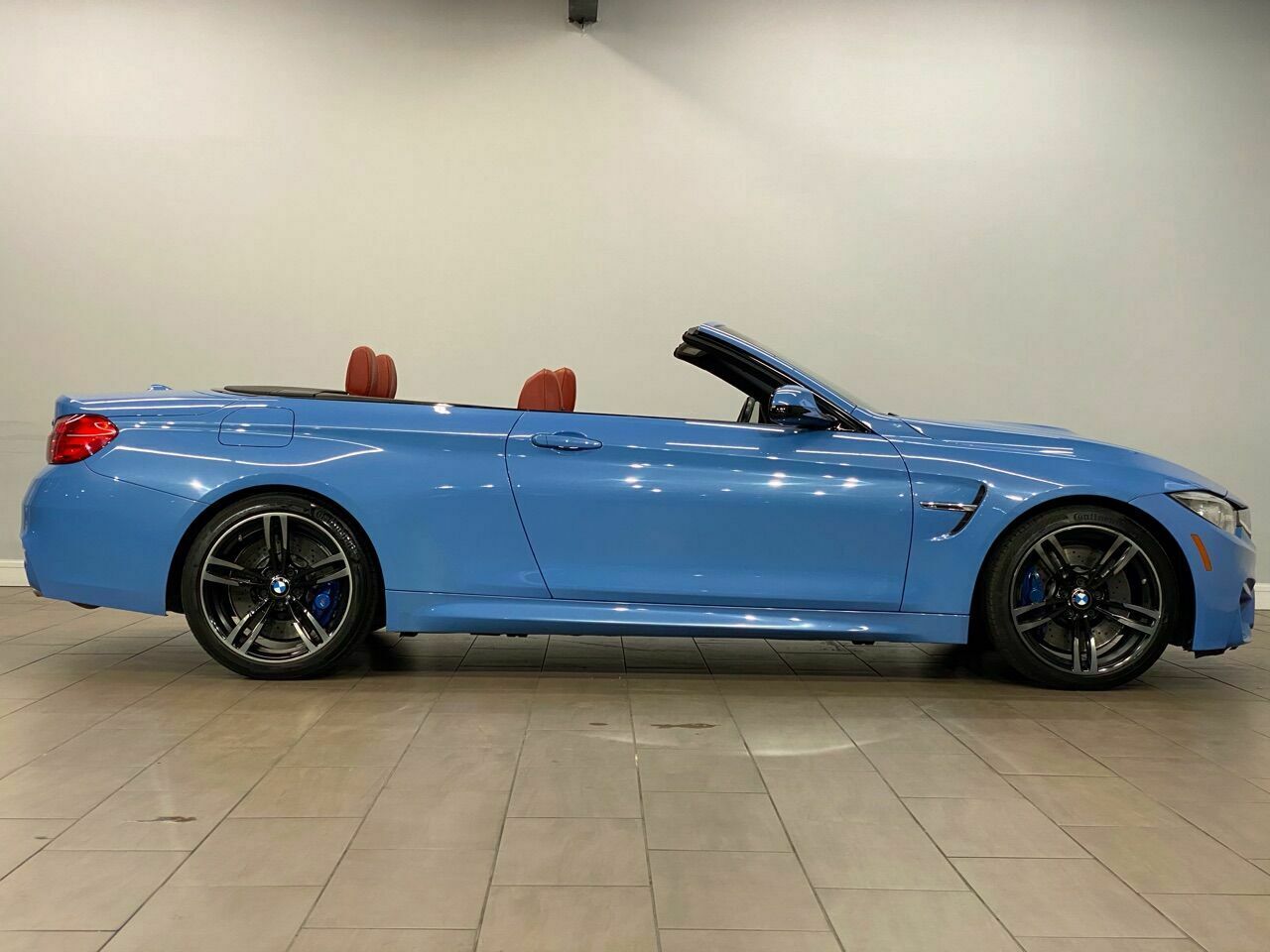 Well, not much is offered about this M4, but it's spec'd nearly identical to the M3 sedan above. Mileage is more in line with what you'd expect for the age, and condition is still great. You also save a further $16,000 over the sedan's asking price and get a four-season four-seater drop-top to boot. Downsides? I was pretty shocked to watch reviews of the F83 that suggested that the cowl shake was still bad. And, the doors on the coupes have become massively long, and given how people park today and the size of other cars, you'll be finding yourself hoping "THAT PERSON" doesn't park next to your spot 3/4 of a mile from the store on the outskirts of the Home Depot lot.
Which is the one to buy probably depends a lot on your priorities. The M3 is a lot more usable for someone who has family members. The M4 lets you hear the snap, crackle, and pop of the S55, and it's a lot more affordable. Long-term, the sedan is *probably* the better investment, but this one is a bit over priced for what it is, I think.
-Carter