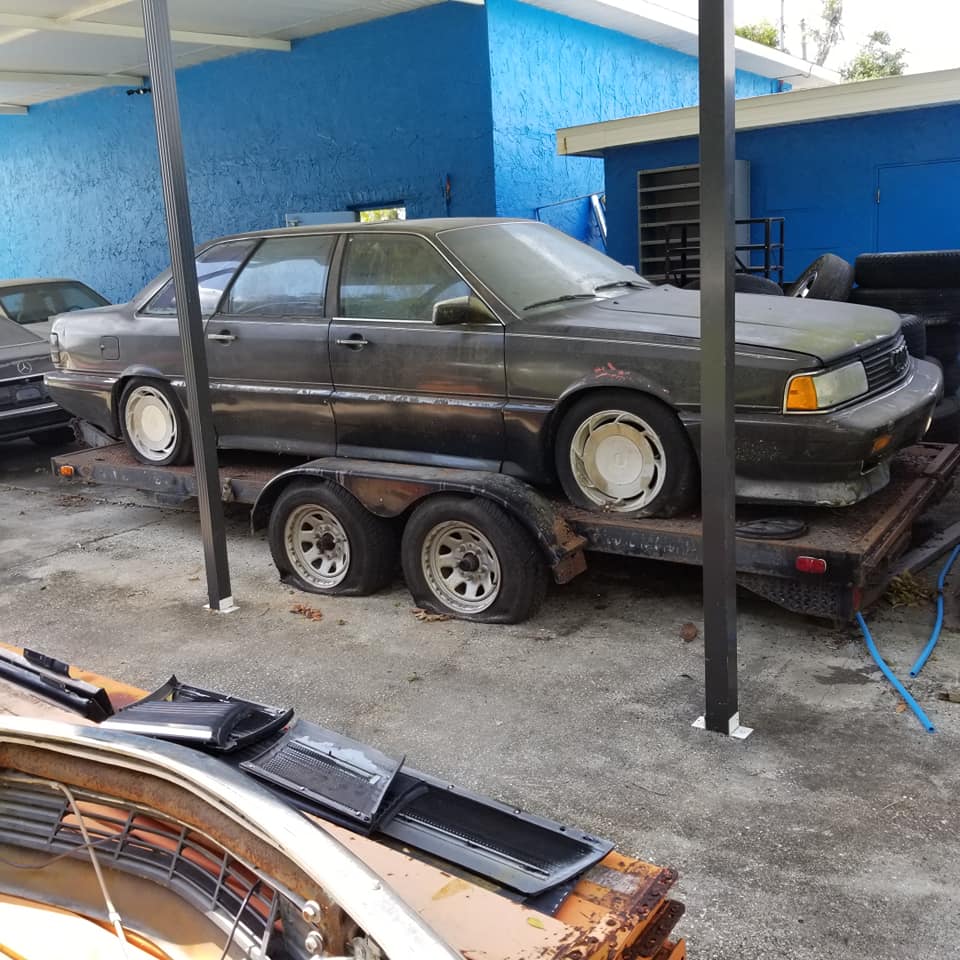 Ahhhhh, the 80s. Tuners in the 80s were pushing the limits of their crafts, redefining performance and styling with cutting-edge technology. Of course, when I say 'cutting edge', I literally mean cutting. Take Walter Treser, for example. He not only lopped the top off of a Quattro to create his 'Roadster', but he also had at the roofline of the Type 44 to create the hatchback 'Liner' model. While Audi was busy sawing Quattros in half and removing about a foot to create their Sport Quattro, Treser went in a different direction. As in, the complete opposite. Apparently not satisfied that the Roadster and Liner were crazy enough, Treser chopped a 200 clean in half, stitched 12.6 inches into the middle of it, and created the 'Largo'. I presume that the pronunciation is akin to the current President's (for today, anyway) residence of choice, but all I can see is "Large-Oh". And large it is. Audi themselves would later create their own Lang version of the V8, but Treser's version appeared over half a decade earlier. To say they are rare is an understatement of…well, long proportions. But one can by yours today in Florida, if you're up for a project: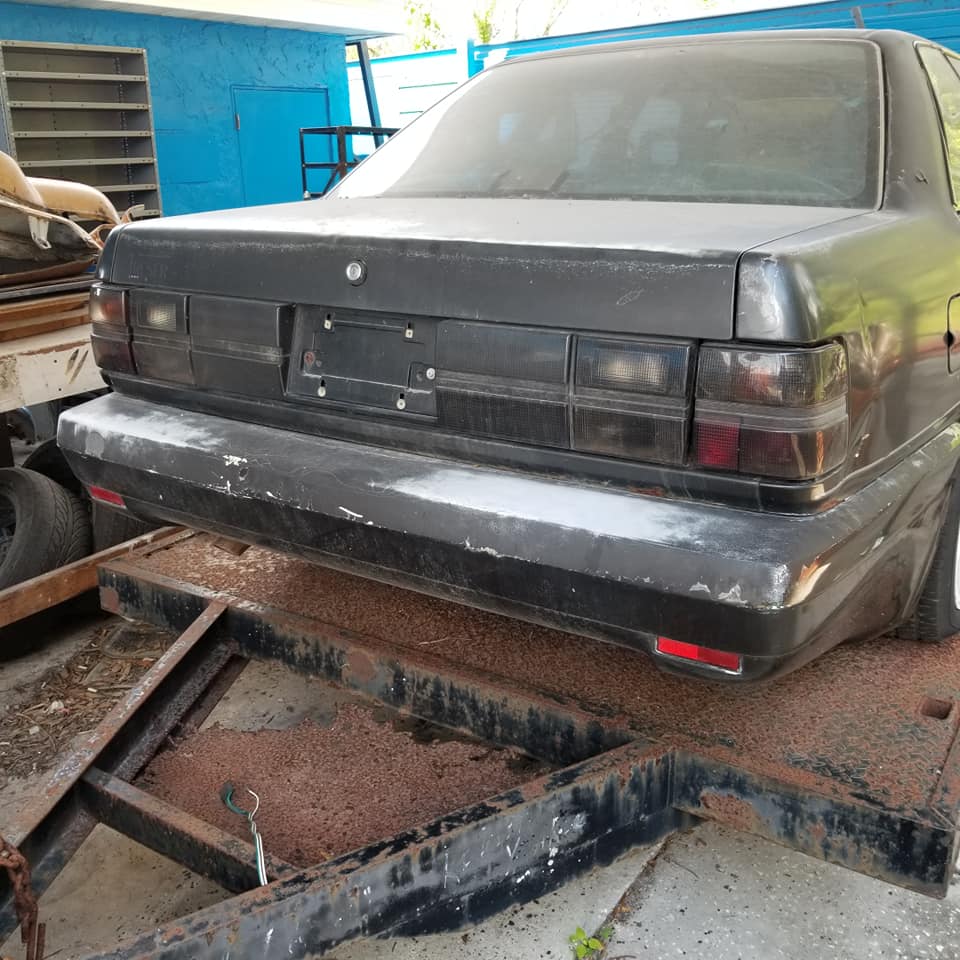 Year: 1986
Model: Largo
VIN: N/A
Engine: 2.2 liter turbocharged inline-5
Transmission: 3-speed automatic
Mileage: 83,000 mi
Location: Holiday, Florida
Price: $20,000 Buy It Now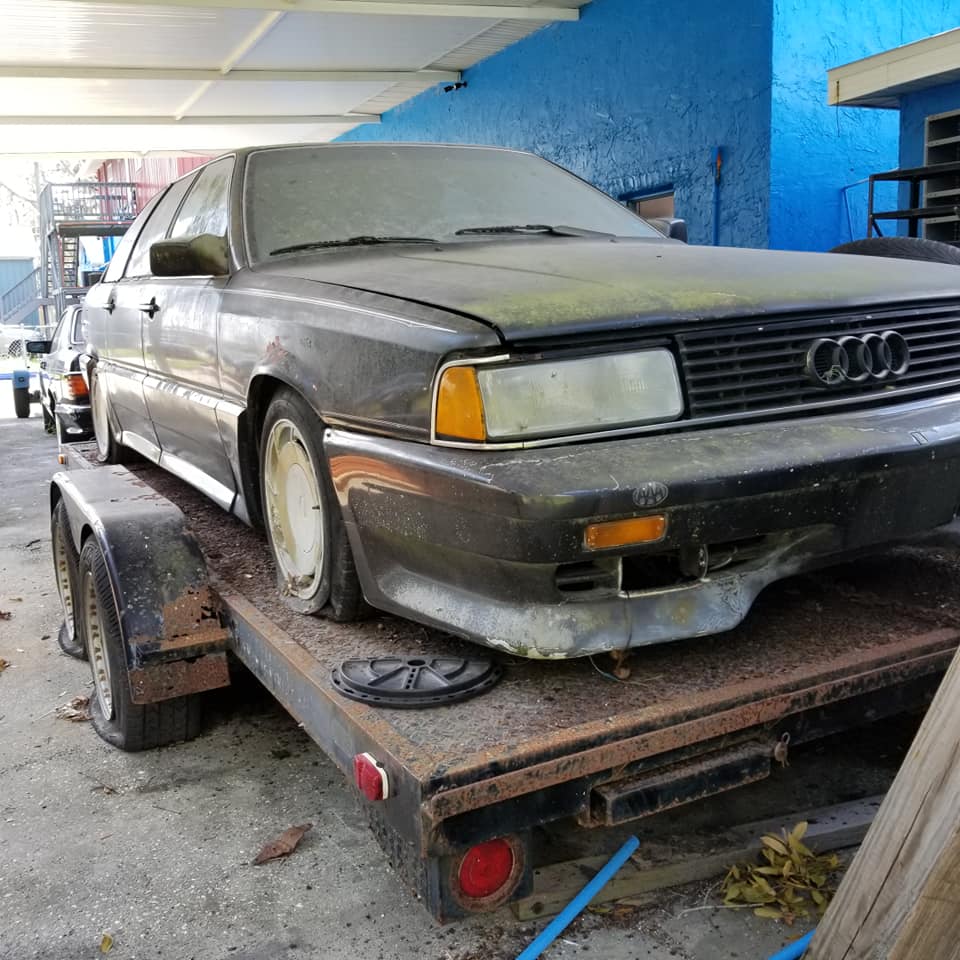 Hi I'm selling my 1986 audi treser largo very rare car only a few made this car was built by Walter treser this car had a TV and tray tables that folded out of the back seats has the 5cly turbo charged motor has 245/45/415 wheels to trx tires car is stretched and customized by Walter treser from Audi raceing engineering team im takeing offers on this car thanks give me a call or text me any time at [hidden information]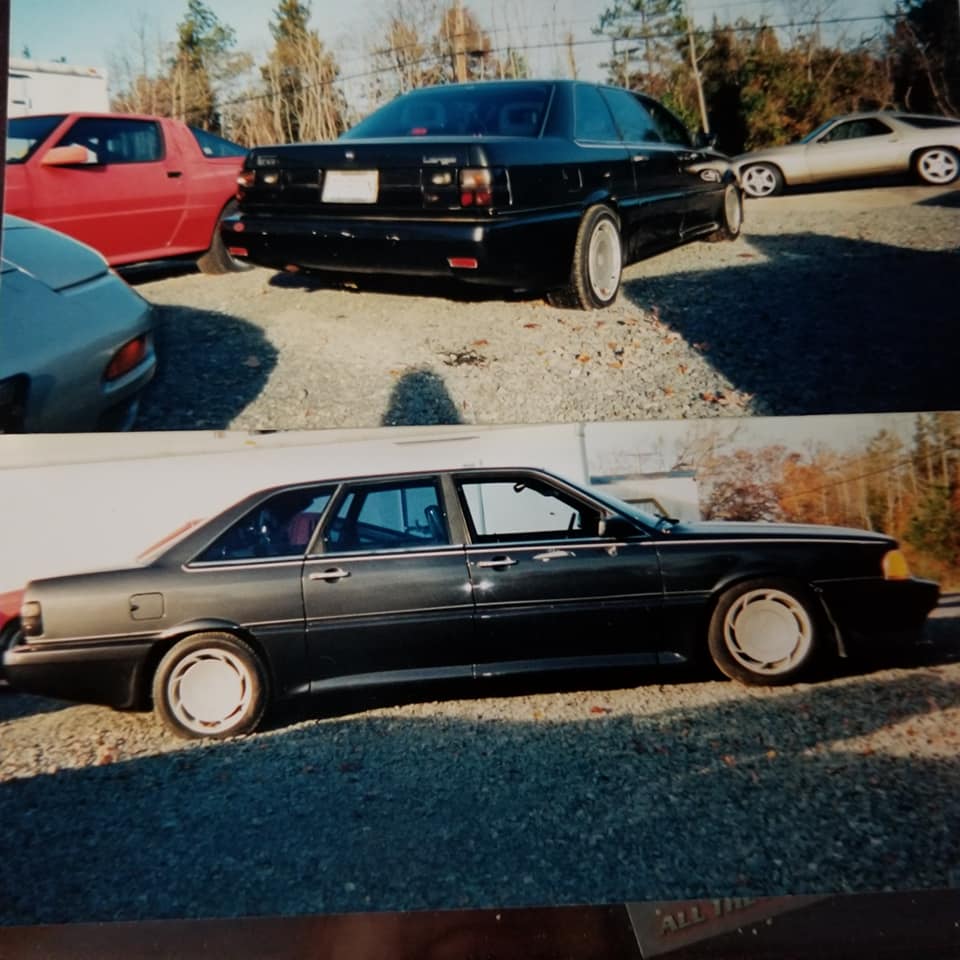 Some of Treser's creations sported performance upgrades. He was fiddling with computer programing, and famously stuck a 928 fuel distributor on the CIS and just plugged the extra holes in an attempt to deliver greater flow rate. He also had his own fairly well designed body kits, wheels, and interior items. I say 'fairly well' because they're not without fault, but for the time period, they were pretty slick. On the Liner and Largo, the engine performance was usually unchanged, so you got a stock 2.2 turbo inline-five hooked to a three-speed automatic and, for the sake of lack of complexity, they were front-drive only. You do get the neatish Superpfeile ground effects, the very slick dark taillights, and metric veined wheels that are fantastic to look at and virtually impossible to buy tires for. Other things of note? Well, I'd assume that inside it's got a Treser steering wheel and some other neat additions, and the seller claims that it has a television and tray tables out back. Looking at it, it's needs….everything. You're looking at a hefty repair bill to mechanically get it sorted, a few grand for tires, it will probably need a full reupholstering of the interior following time in muggy Florida outside, and of course a paint job.
All this makes the $20,000 asking price a bit hard to swallow. But neat? Yeah, this car has that in spades. If you were flush with cash, bored, and wanted to win at a Radwood-style event, this would certainly suit your needs. But unfortunately this is likely to be one more bit of 80s tuner history that is firmly relegated to the trash can.
-Carter