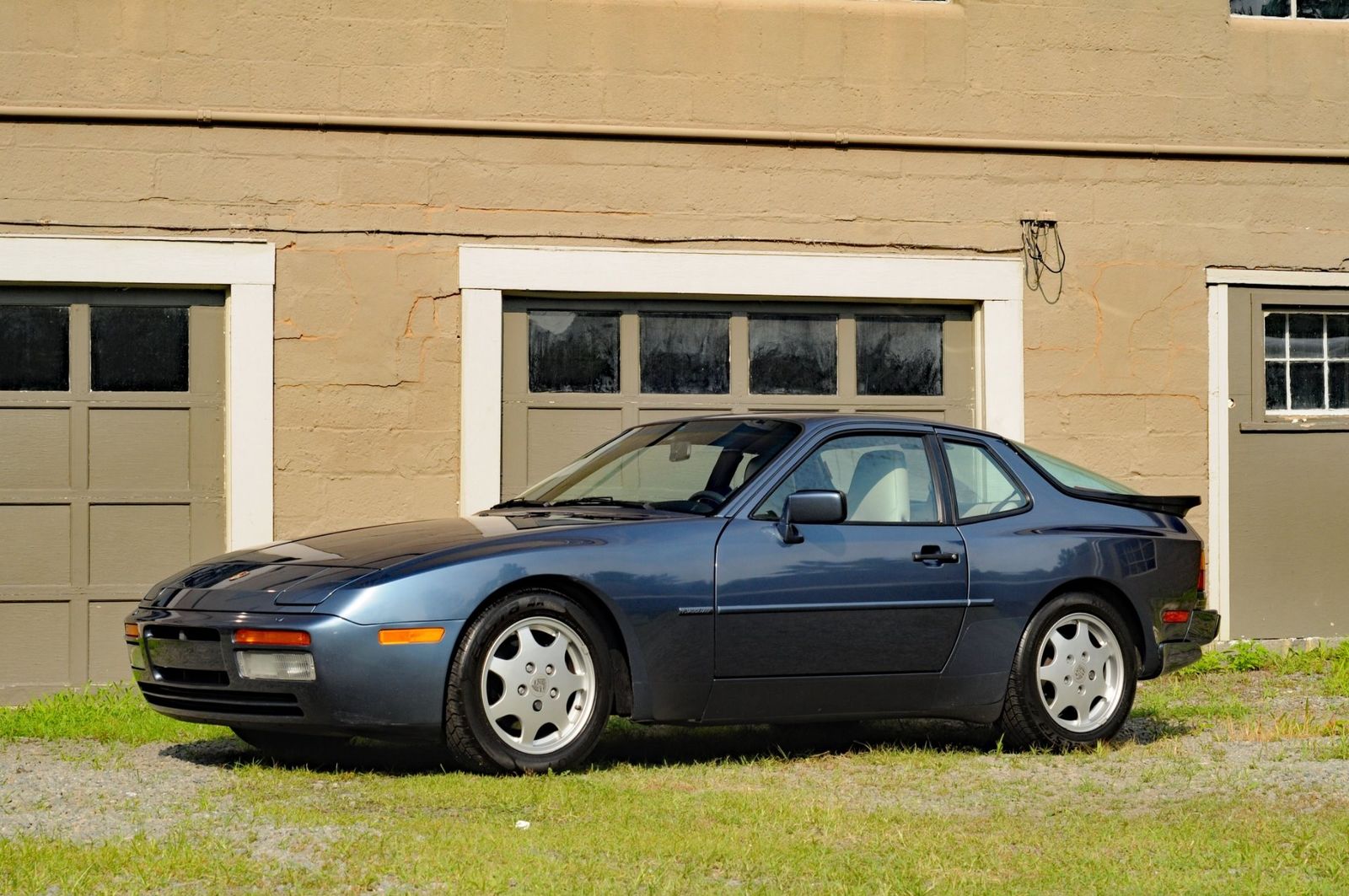 Update 12/18/18: After apparently selling last year off of eBay, the second of this duo has returned for sale with a new seller, new photos and a higher $17,500 asking price.
I've been ignoring the 944. It's not that I have changed my opinion, or no longer love the thorn-in-Porsche-purists collective sides. But after spending plenty of time telling everyone what an incredible value the 924/44/68 series are for a while, I just capitulated that the market was unwilling to lift these well-built sports cars to a level which they deserve to be. Or, at the very least, I really felt like they should be on level footing with models that were their contemporaries; the Turbo, for example, which still regularly trades well below Quattro and M3 prices despite superior performance.
Yet while my attention swayed, some light has been shed on the model. As insane prices continue to reign in Munich and the Quattro has begun to rise precipitously over the past year, what was once a sure-bet value has commenced rapid appreciation – at least, in some cases. The high-water mark recent was just set with a 66,000 mile Grand Prix White 968 Coupe which sold for $36,250. That's big money for the big four-cylinder. While not every single example is going to similarly take off, the writing may be on the wall.
So today I've got two 944S2 models to consider. Down on power (211 v. 237 with VarioCam) and a gear from the later model, they've always played second-fiddle to the Turbo S/89 Turbo models and the updated 968. Both are presented in the neat color of Baltic Blue Metallic. One is pristine, and one's more of a project. Which is the one to grab?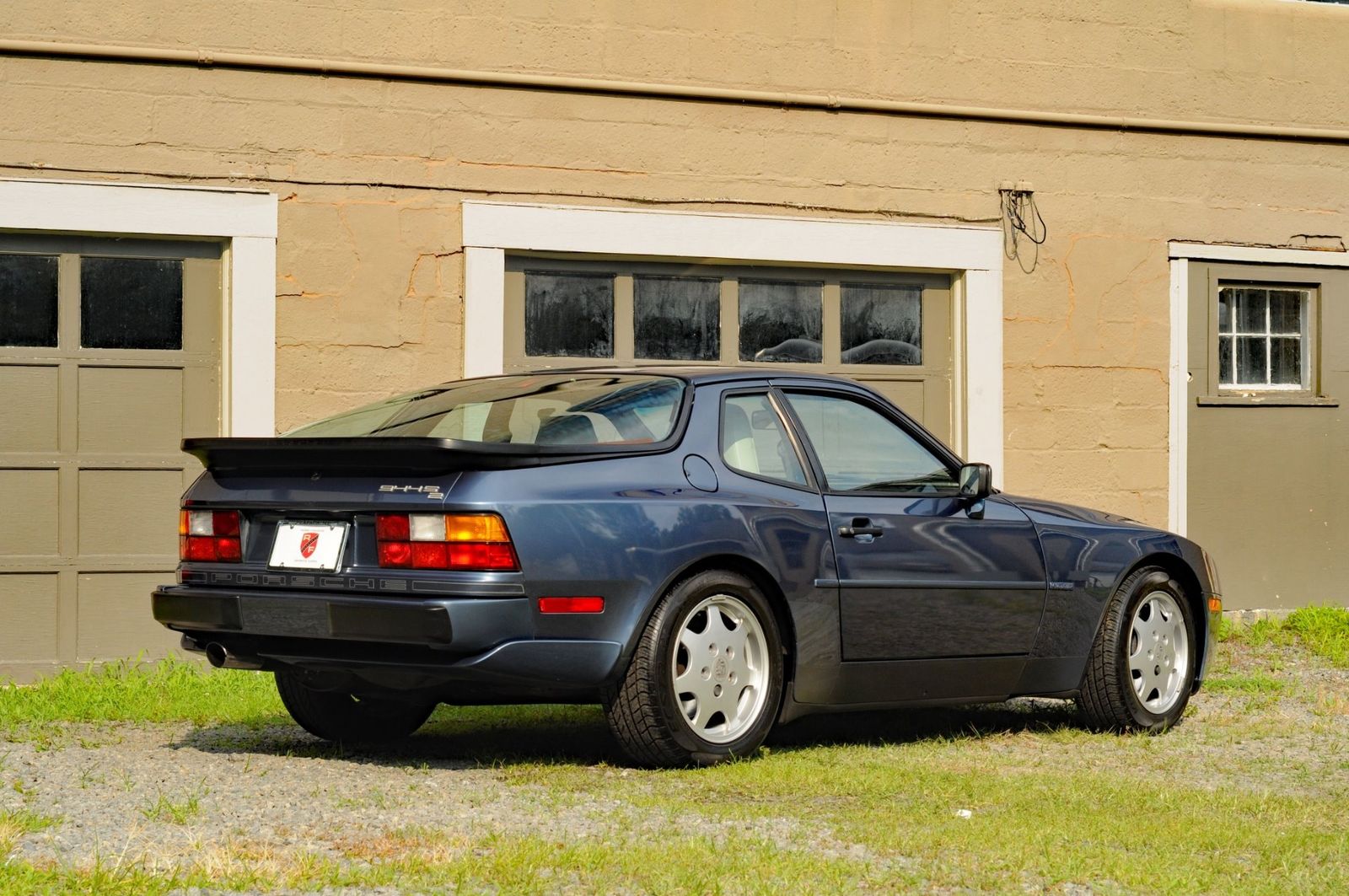 Year: 1989
Model: 944S2
Engine: 3.0 liter inline-4
Transmission: 5-speed manual
Mileage: 59,763 mi
Price: $24,900 Buy It Now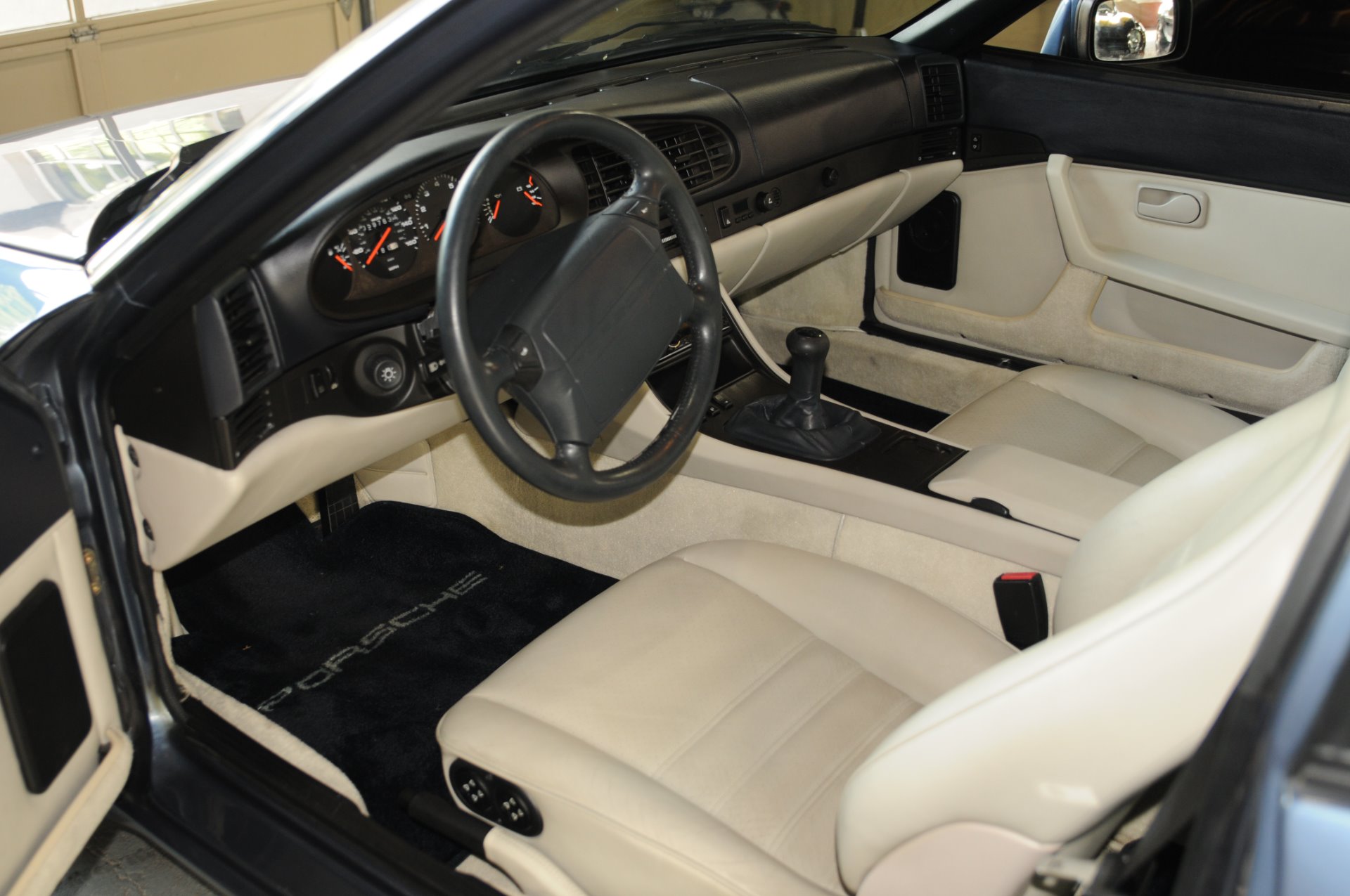 Vehicle Description
1989 Porsche 944 S2Baltic Blue Metallic with Linen leather interiorOnly 59,763 miles5-Speed Manual transmission2-Owners from new with excellent service history including a new water pump & belts in 2014. It comes complete with its original window sticker, books, detailed service history, dealer brochure, spare tire & tool kit.Clean CarFax report with no accidents or issues – the full report is available on our site.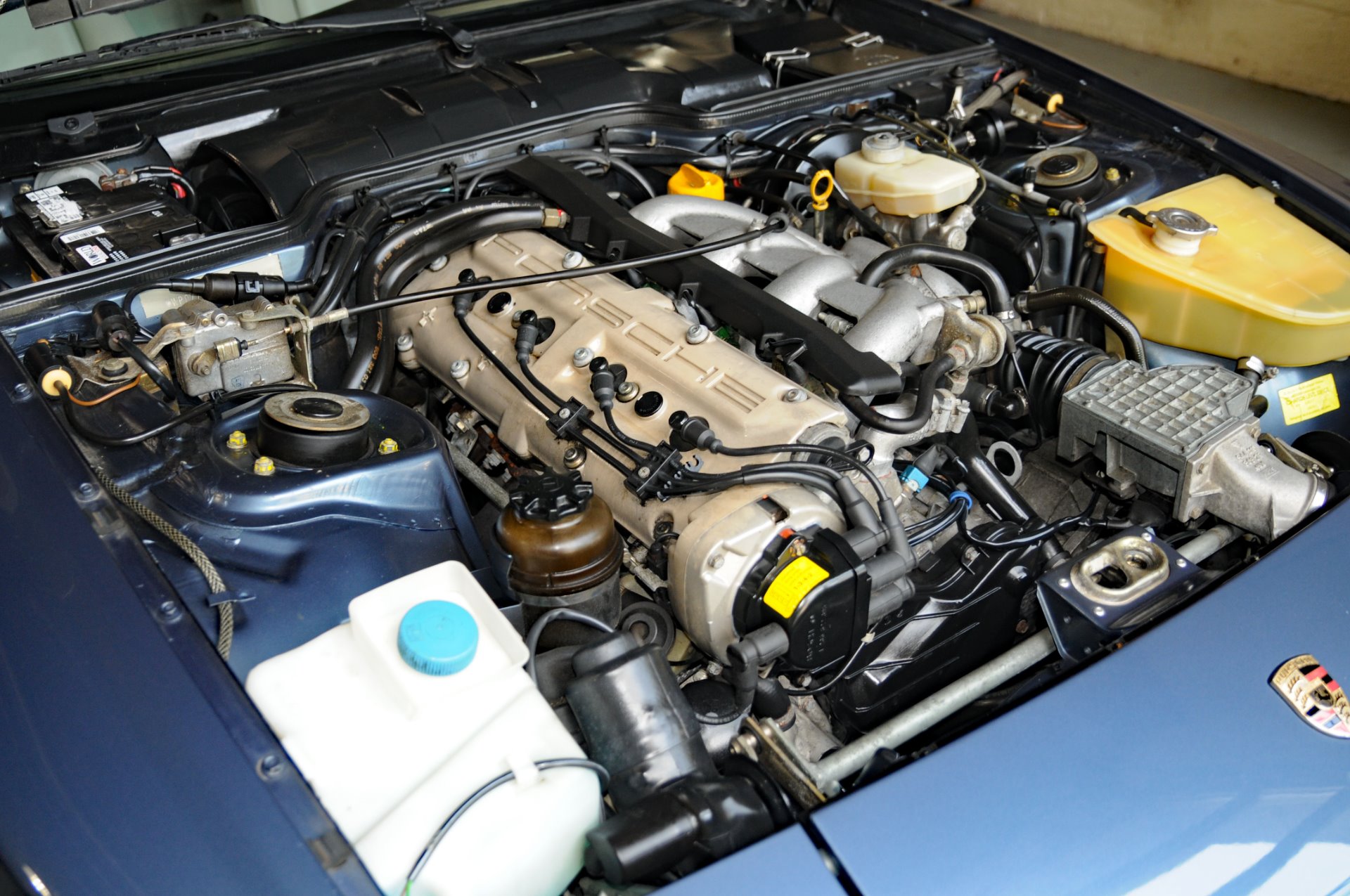 Little information is offered about this low mileage '89, but boy does it look stellar. The LM5P Baltic Blue Metallic gleams and shows well against the Linen leather. Options are 437 power seats, 454 cruise control, 474 sport shocks, 533 alarm, 573 air conditioning, 593 ABS, 650 electric sunroof, and 946 partial leather seats. The car retains the original Design 90 wheels that help to distinguish the S2, but is missing the late bridge spoiler that would kick it up a notch. Still, desirability is strong and condition is great overall. That means the price is strong, too – nearly $25,000 puts it in line with the Guards Red model I looked at in the Spring. That car had the advantage of a limited slip differential and sport seats, but I prefer the color combination here. It's still strong money that gets you into the faster Turbo or 968, though, so….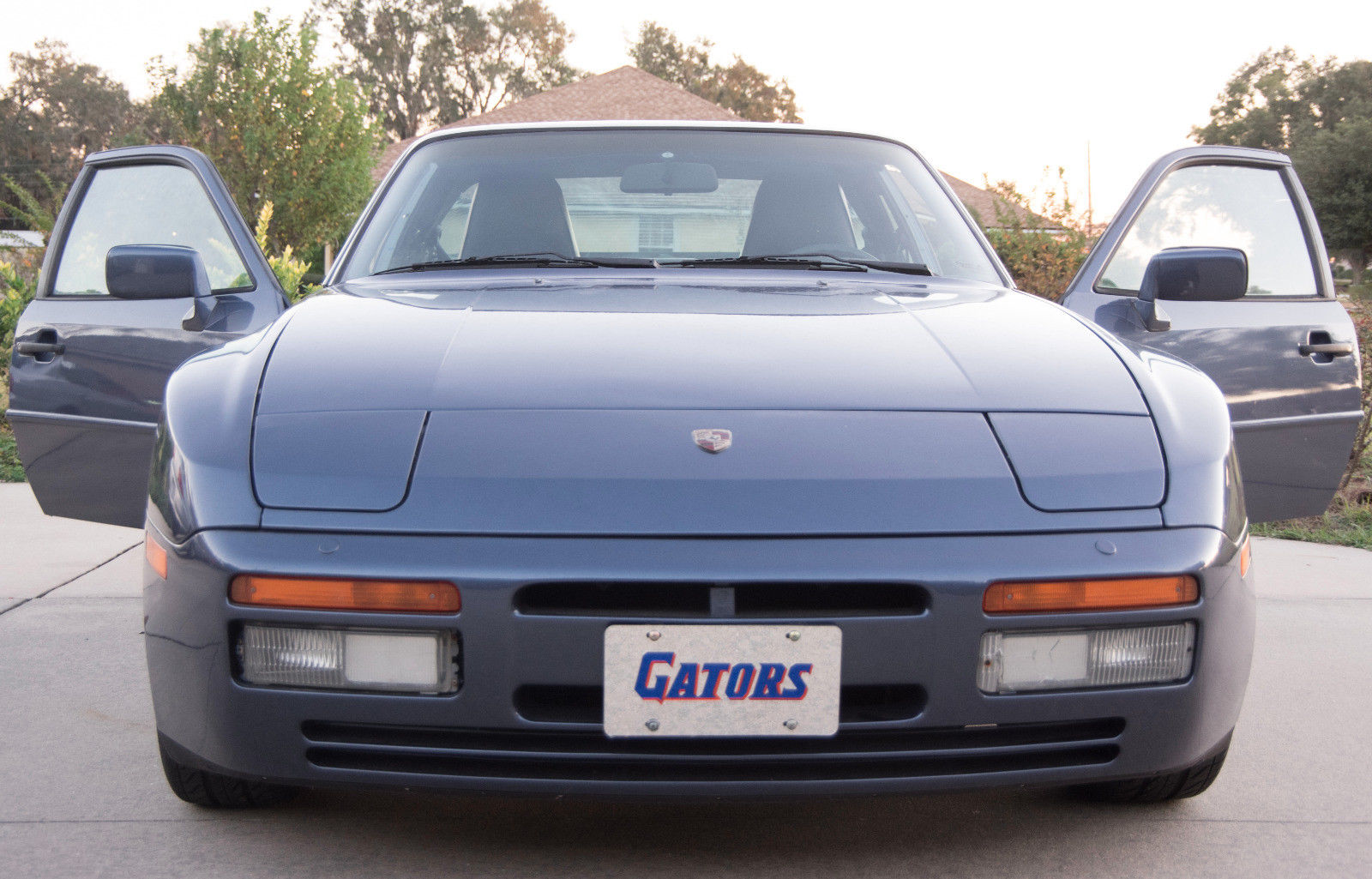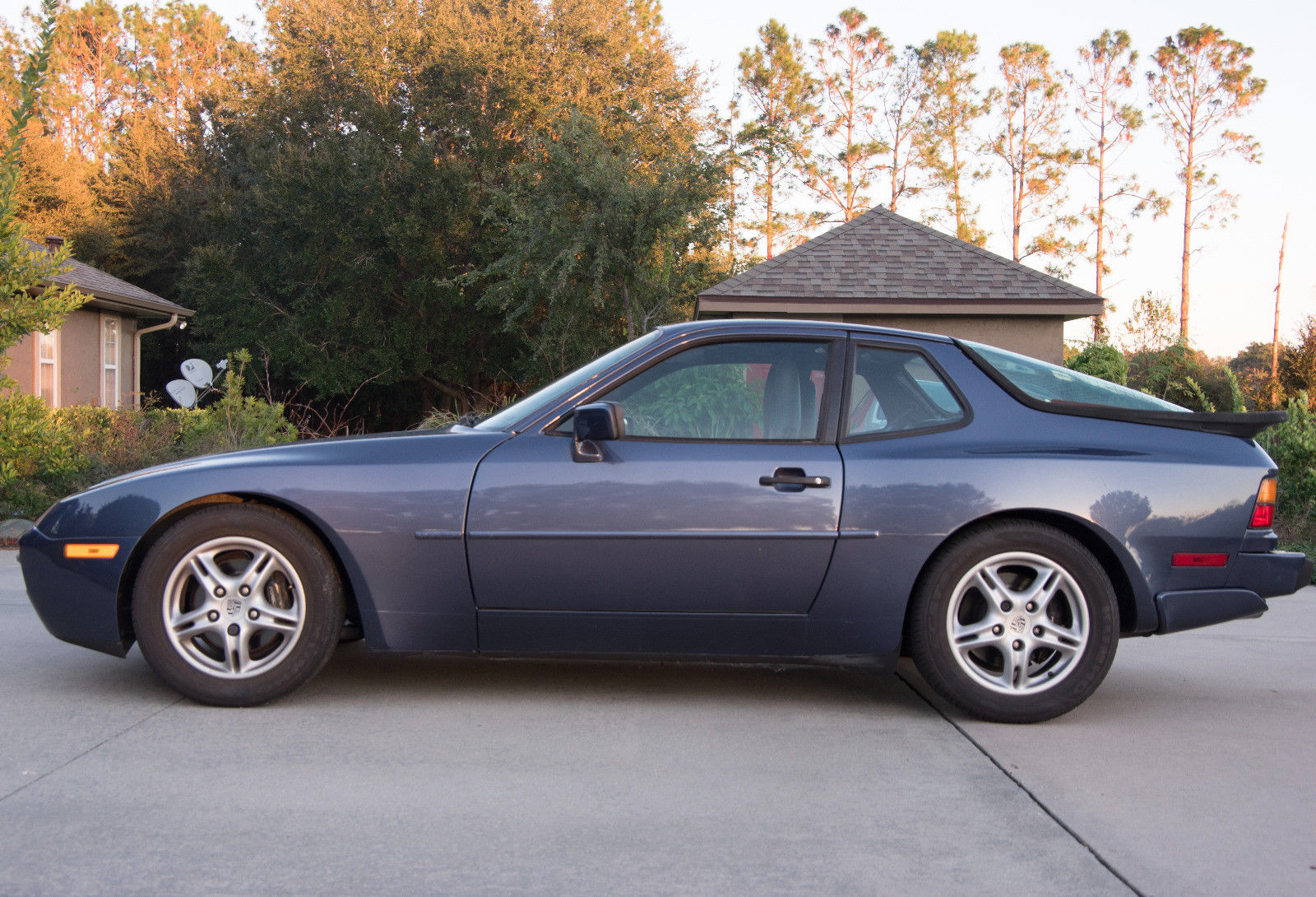 Year: 1989
Model: 944S2
Engine: 3.0 liter inline-4
Transmission: 5-speed manual
Mileage: 108,000 mi
Price: $17,500 Buy It Now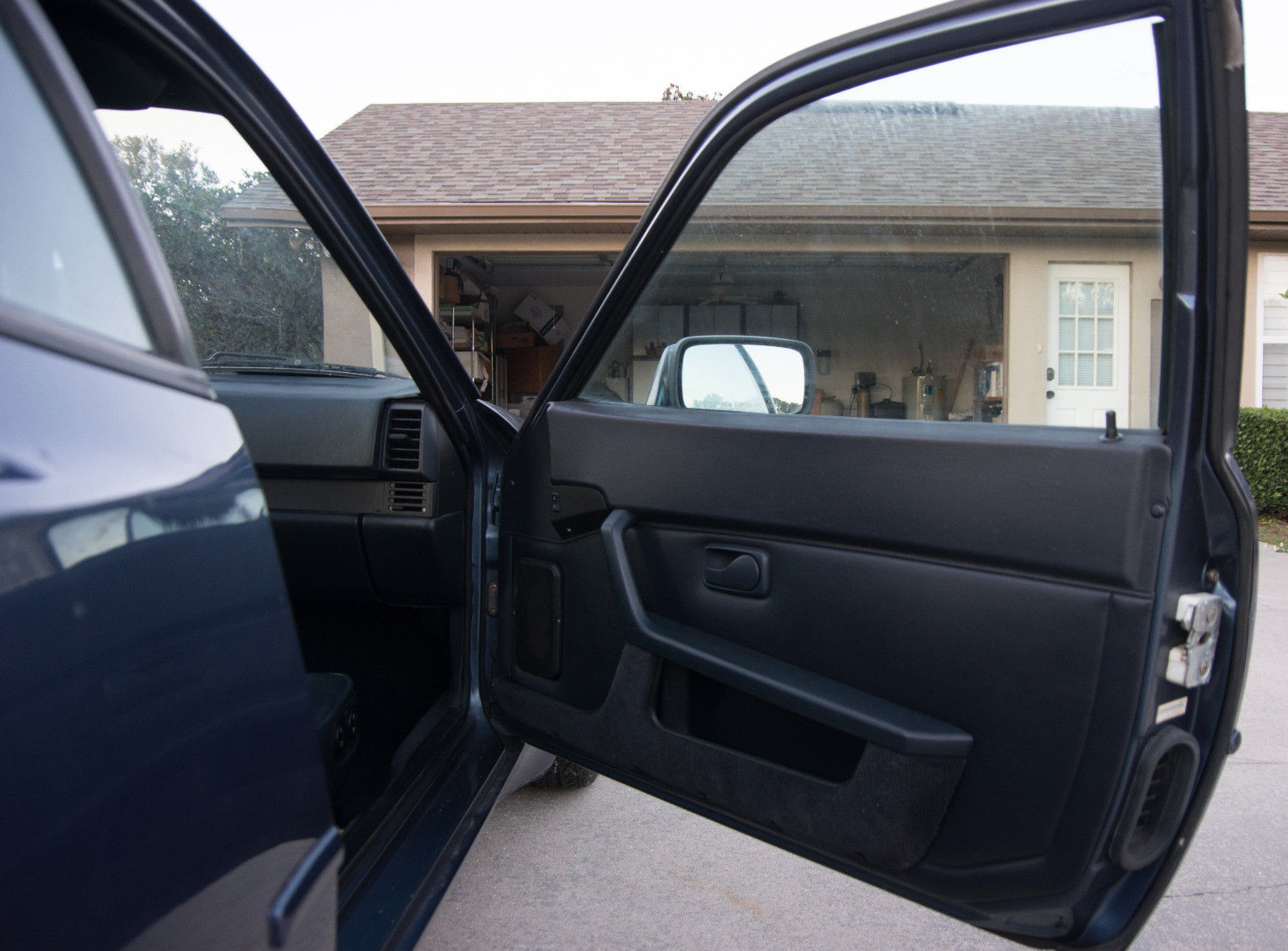 Clean Title. Own a classic 1989 Porsche 944S2. Repainted and engine rebuilt by Al Broadfoot of "Broadfoot Racing" and can be found at broadfootracing dot com. Tires with good thread, but will need to be replaced due to age; currently with All-Season Kumho 205/55R16. Original spare tire included. Cracks in the dash, which is common but have the plastic mold cover available. Garaged kept. Original Porsche manual. Please see the following images. Buyer responsible for shipping. Thank you for looking!

Maintenance records include:

Timing Belt Replaced
Left/Right Engine Mounts
Front Wheel Bearings
Brake Flush
Spark Plugs
Oil/Oil Filter
Passenger Window Switch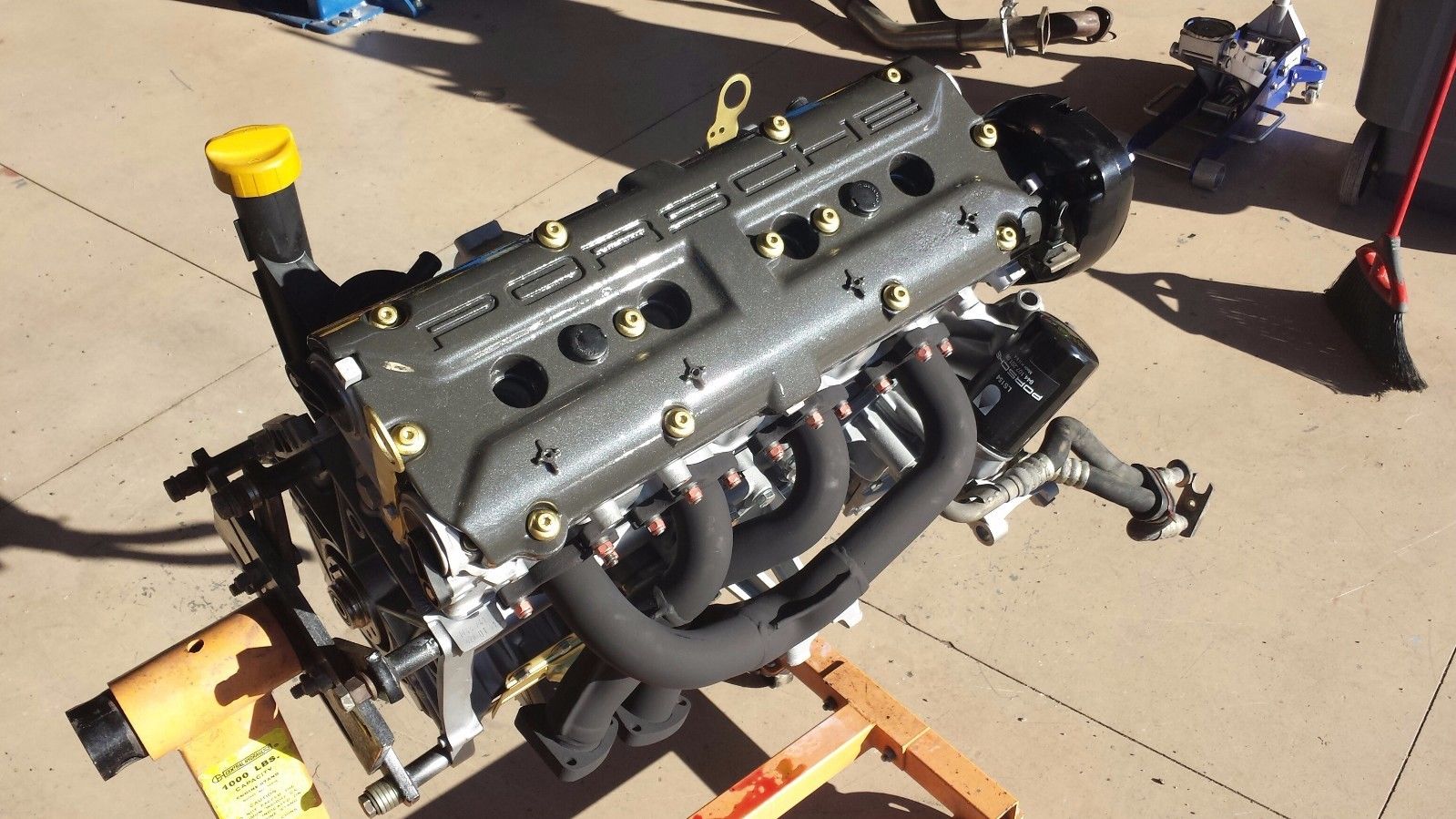 Porsche folk sure do like to get cute with their asking prices, don't they? Okay, so here's another 944S2 coupe – somewhat a rarity to find two on eBay at the same time, never mind in the same color! It's got about twice the mileage and is about half the price. What are you giving up?
It's been repainted and the motor has been rebuilt – perhaps a positive, depending on the quality of the work. Broadfoot Racing is associated with Porsches, but a quick sweep of reviews indicates mixed results, with some horror stories but also acknowledgement that Al Broadfoot is quite knowledgeable about rebuilds. Since you don't have to directly deal with the company, I'd generally take the result here. But the larger question is why a '89 944S2 needed a repaint and engine rebuild with only 100,000 miles? I guess that leads to concerns that it was mistreated for some time. The lack of original wheels and decent tires, as well as the cheap aftermarket radio and obvious wear go along with those concerns. But, the seller is disclosing maintenance performed (none indicated on the expensive low-mileage model) and it is, after all, half the price.
Which is the one to get? The beautiful first example certainly has my mouth watering, but I still don't think the market is there yet on the S2. The second is more inline with market pricing, but I'd probably opt for a more original and better cared for Turbo, like this clean Guards Red/Script 1987 which is also for sale. It's a bit more money than the project S2, but with fewer miles and in more original (and clean) condition, it generally looks like a better buy with fewer question marks.
-Carter