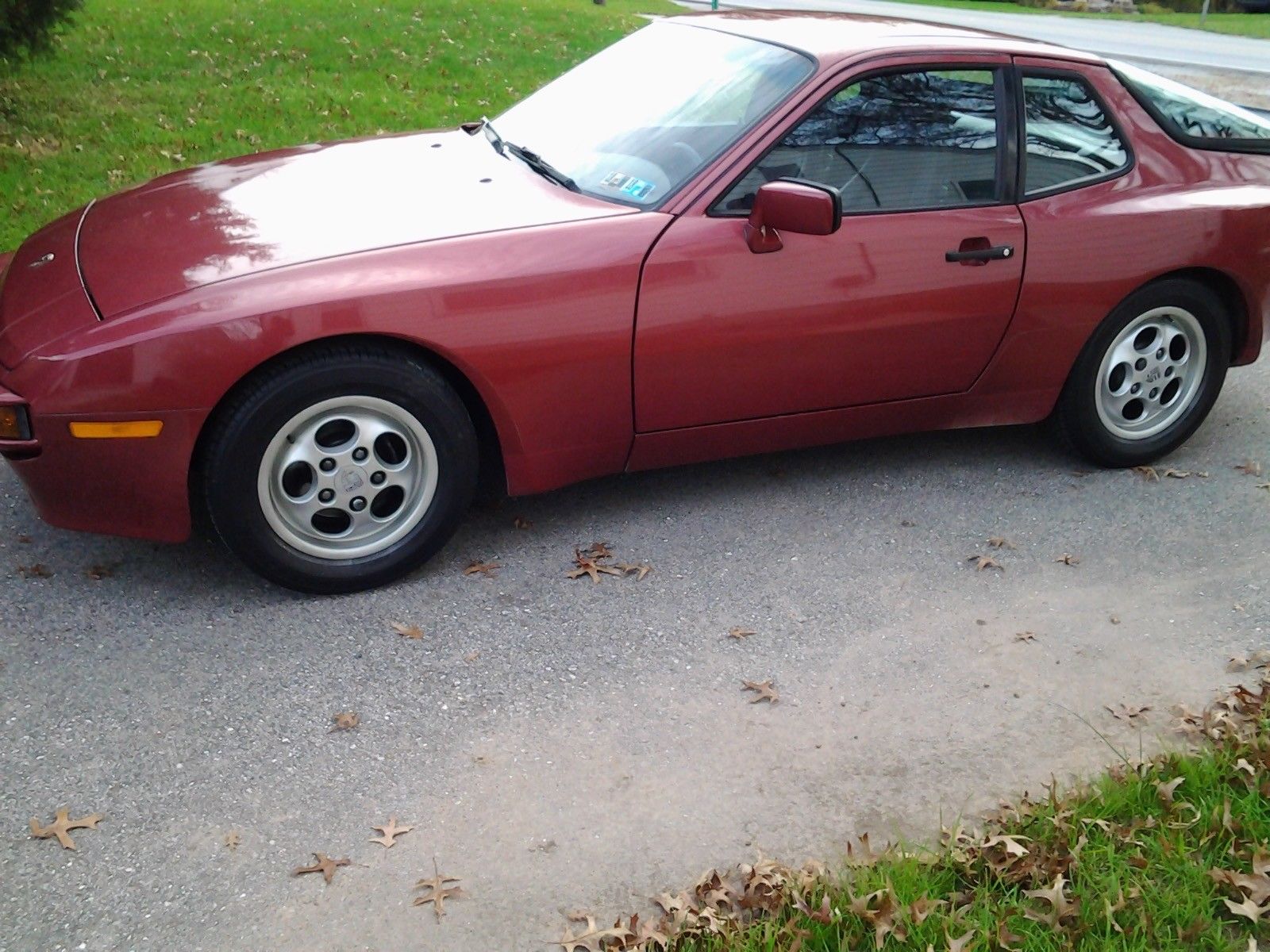 The takeaway from yesterday's twin Baltic Blue 944S2s was that, while the model is generally a good bet for collectors, neither of the examples was a stellar buy. But they're not alone; even though I'll continue to argue that they're undervalued relative to what they are, the reality is that many come to market with price tags that are just too high. Even though sellers' 'whataboutme' attitude towards the model is arguably justified, the asking prices usually aren't.
Yet today we're looking at another 944. And not a top tier one at that – generally speaking, this particular model is the least appealing of the end of the run. It's the last-year 8-valve motor, so you can imagine that if the 944S2 was overshadowed by the Turbo, this model was positively left in the dark. You got early 944 appearances with the slightly punched-out 2.7 liter inline-4. That gave you a bump to 162 horsepower, up from 158 in the high-compression 2.5 from the previous year. That didn't sound like much, but with revised gear ratios and a healthy bump in torque, these '89s are claimed to be the quickest of the 8V normally aspirated run. But without a "S", "S2", or "Turbo" script adorning its rear, and with the 924S gone to greener second-hand dealers, the regular old 944 assumed the position at the very bottom of the totem pole in the Porsche lineup.
So why buy it?
Simple. Price. It's very easy to forget just how darn expensive Porsches were in the late 80s – even the 4-cylinder ones. That was why the 924S was so appealing. Sure, it wasn't the glitziest Porsche out there. But it was also the only one you could buy new in the $20,000 range. By 1989? If you wanted a Turbo, you'd pay the best part of $45,000 delivered. The S2 wasn't much better, ringing in at registers as $42,000. So it's there that you can start to see the appeal of the base model, which had most of the look of the higher-spec models but could be yours for $33,000. Today? It's the same deal: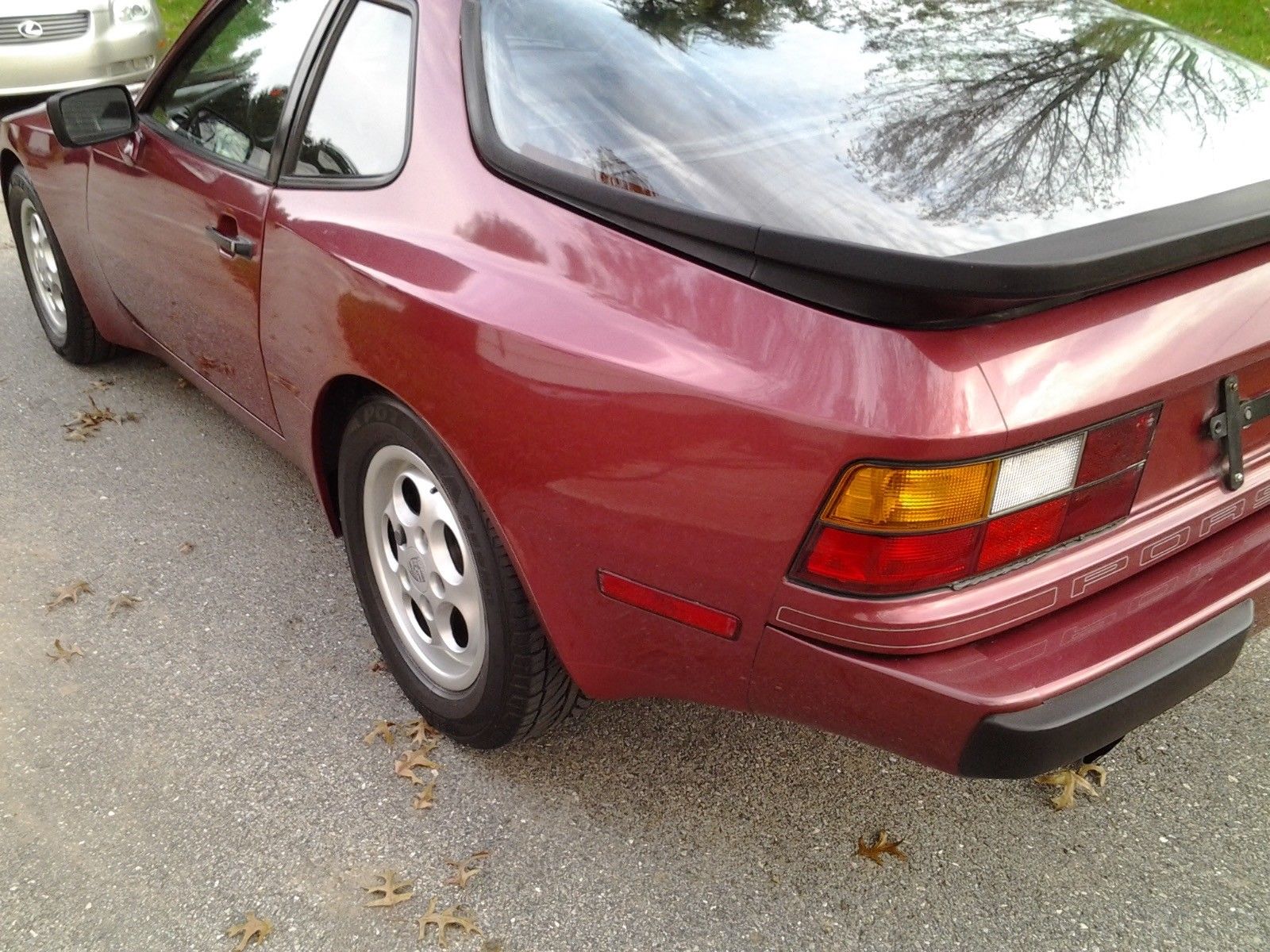 Year: 1989
Model: 944
Engine: 2.7 liter inline-4
Transmission: 5-speed manual
Mileage: 127,700 mi (TMU)
Price: No Reserve Auction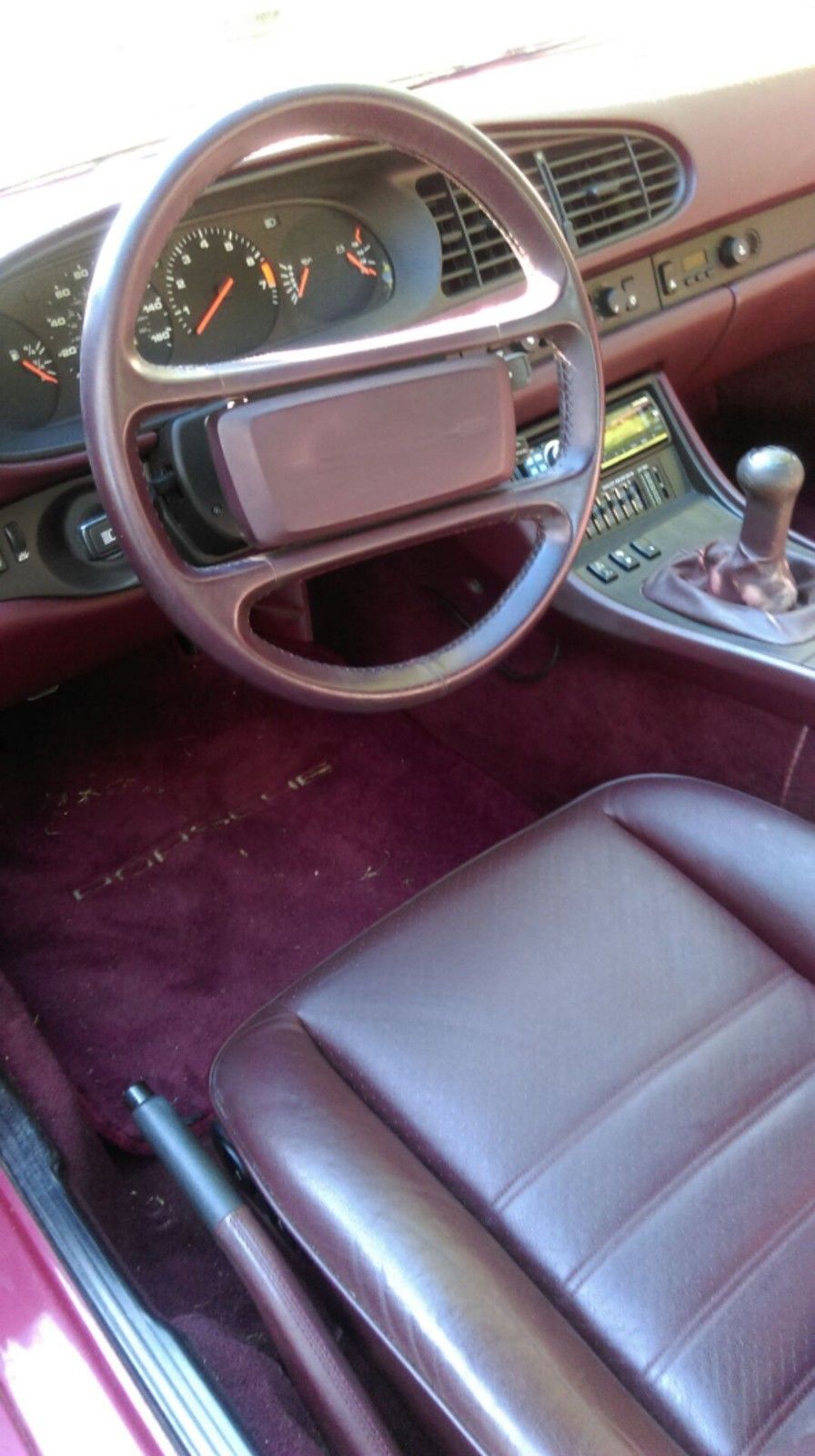 You might call this a survivor, Paint is original Velvet Red Metallic,interior leather is similar color or Burgundy Color still has beautiful deep dark color (no fading).Rear trunk area carpet is same and cargo cover in beautful condition too.

Shifter boot cover is a little faded, but is an easy replacement.

Have many receipts of work done,and a written diary of work history since 1995. Oil changes every 3000 mile. Some of the more important work to mention are timing belt & water pump @ 117k, head gasket @122k, a/c retro fit @124k.

Original phone dial rims,tires are like new. Odometer reads 127,700 which recently quit working prehaps 1k ago. Engine runs smooth,trans engauges good in all gears, down shifts well. Starts right up on the coldest of days. Always garage kept and not driven in snow.

New Pa. Stateinspection & emissions just last month.

Come take a look if you are interested. Also includes car cover and windshield screen. Original radio also included, a replacement is installed.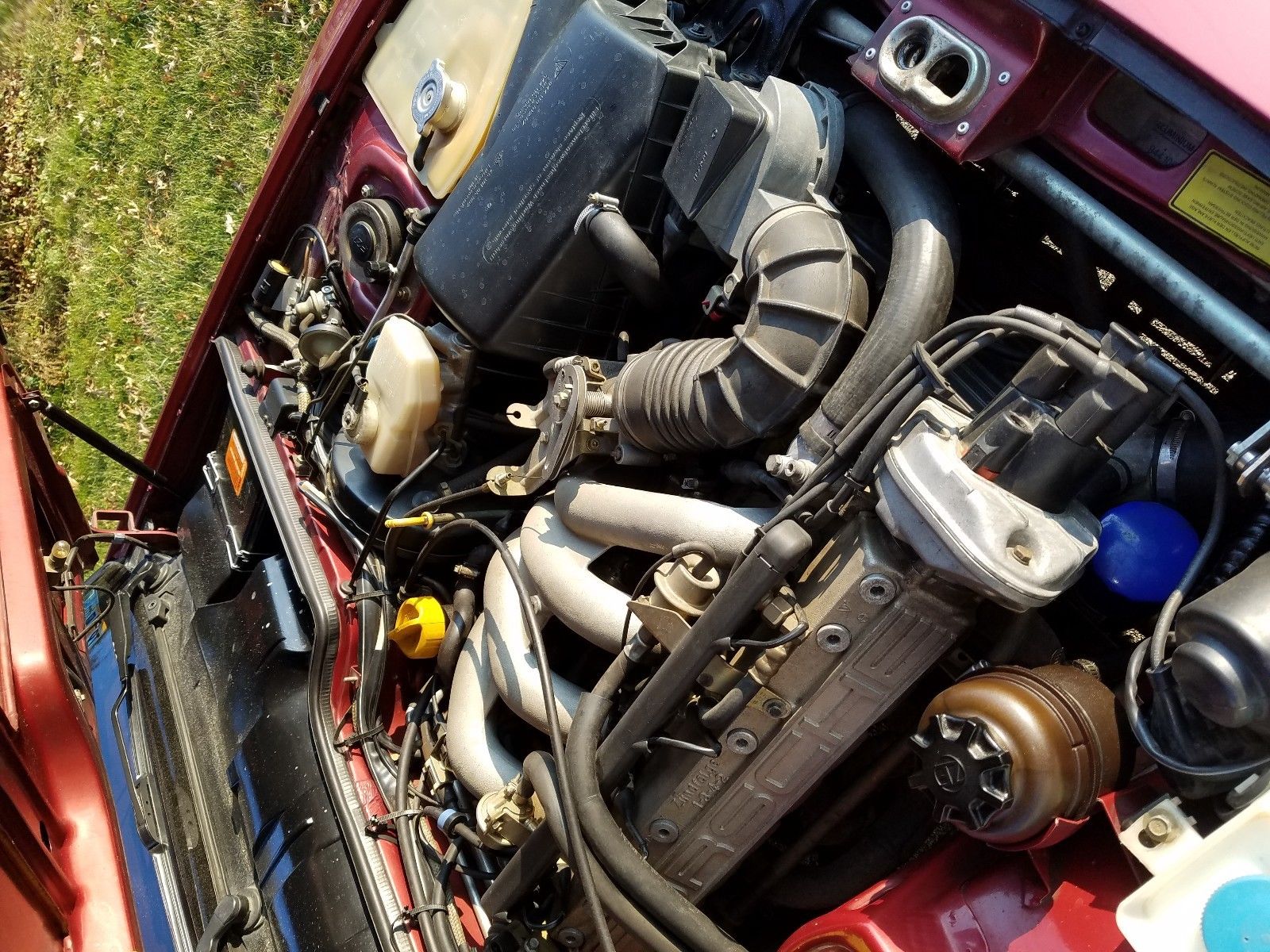 Obviously I see a lot of for sale advertisements; only a very select few are excellent in every way. Yesterday's listings were great examples – one stellar car with lots of beautiful photos but no information, while the other had more useful information but not really great pictures. We're again closer to the latter here; good information about the mechanical work on the car, but for the love of God, seller, just take a step back to get the whole car in frame! What we have is a moderate mileage 944 in a very rare color combination. Velvet Red Metallic is rare enough, but paired with the all-Burgundy leather interior is quite neat – and, probably too polarizing for some. The condition throughout seems to be quite good overall – certainly it looks better than the second of the S2s from yesterday despite higher mileage, and it's more original. The 2.7 can be more costly to fix than the 2.5 because of rarity of parts, but this one appears to have the important work outside of the clutch done. It's not perfect; there are some cracks in the interior and the odometer is claimed to have just quit. More notable is that though the paint is claimed to be the original color, I have a nagging suspicion it's not the original paint. There's a tremendous amount of orange peel in some shots which have me thinking that there was probably at least a partial respray at some point.
Despite this, back away for a second and you've got a lovely driver-quality 944 in a unique color combination. It's a relatively affordable to run model, too. These are great things for an enthusiast who is more keen on driving than collecting. And to take it one step farther, this car is offered on a no reserve auction format, giving us a great opportunity to see just what the market looks like. With a few days to go, it's currently sitting below $3,500. If it stays under $5,500 I would suggest it's a well bought classic.
-Carter