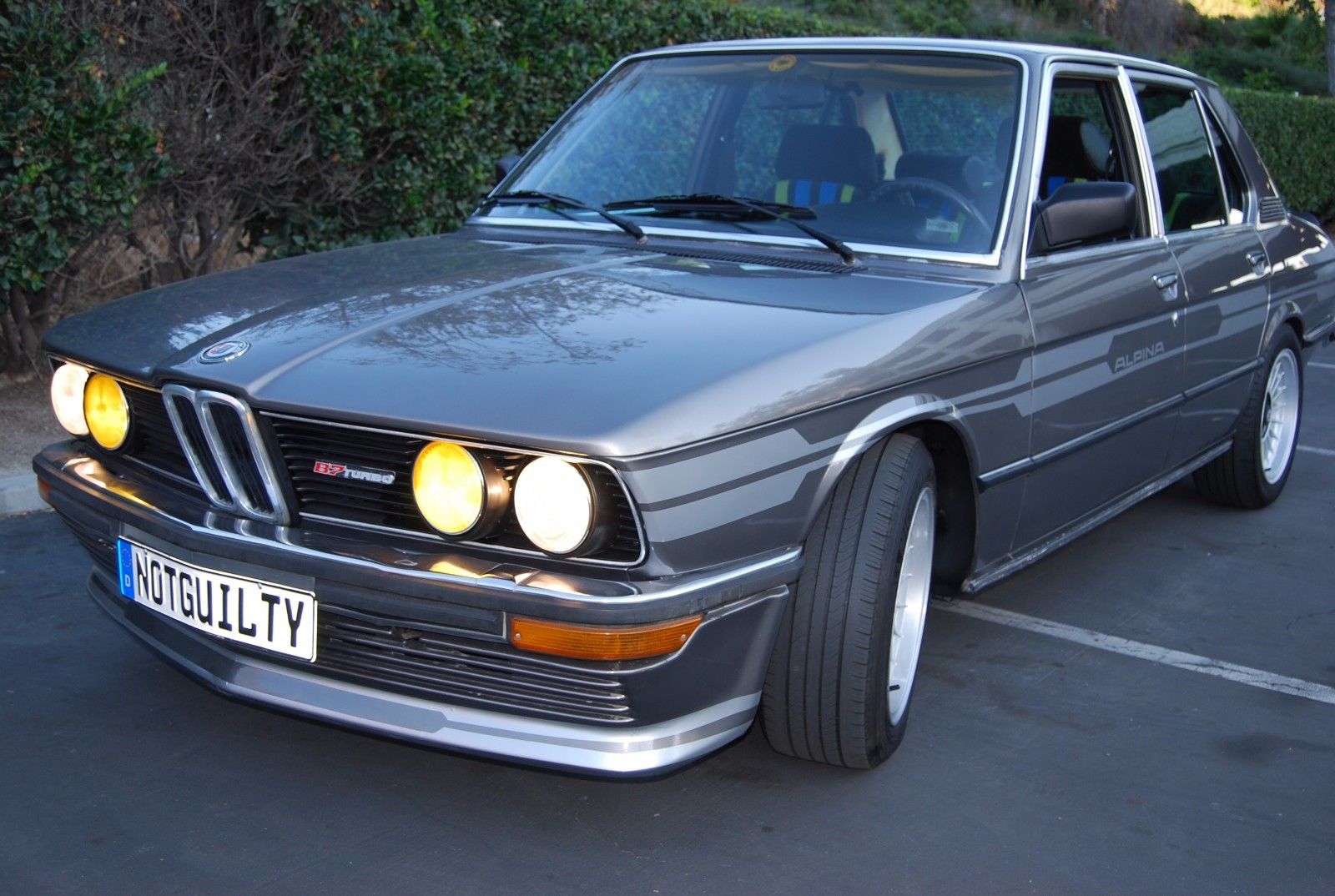 While pristine, all-original examples of classic and collector cars certainly have a cadre of devotees, there's a slightly smaller and equally evangelical group of "period correct" piece lovers. From aftermarket wheels, body bits, seats and gauges right through to stickers, even if the car isn't the most desirable model it can be brought up to snuff with some appropriate modifications. Today's duo of E12s are good examples. Both start as 528i models; by themselves, certainly not the prettiest or most desirable BMW even within the period of the late 1970s. But both have gone through some modifications which make them desirable, though they take very different paths. Which one would you like?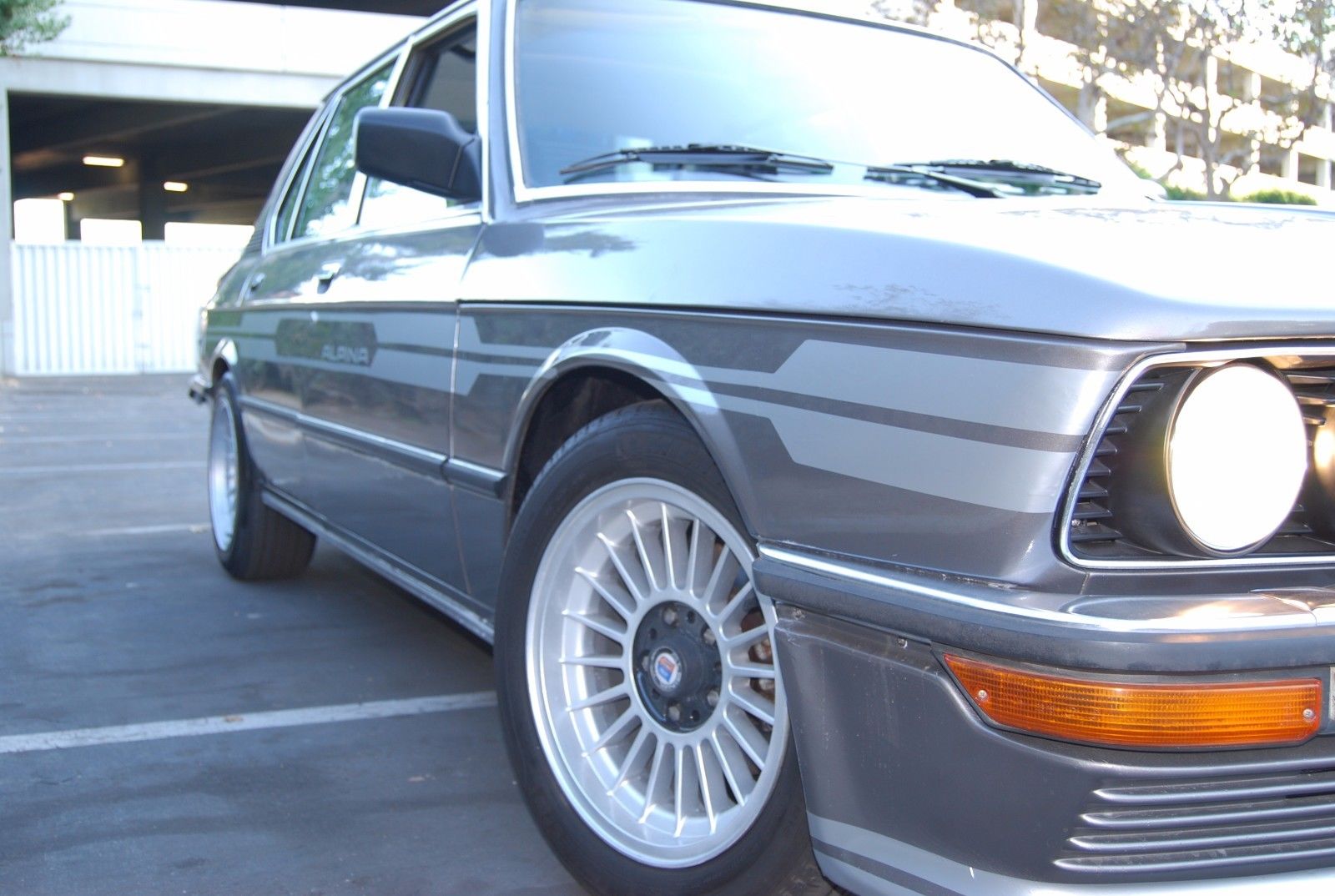 Year: 1978
Model: 528i
Engine: 2.8 liter inline-6
Transmission: 4-speed manual
Mileage: 154,019 km (95,702 mi)
Price: Reserve Auction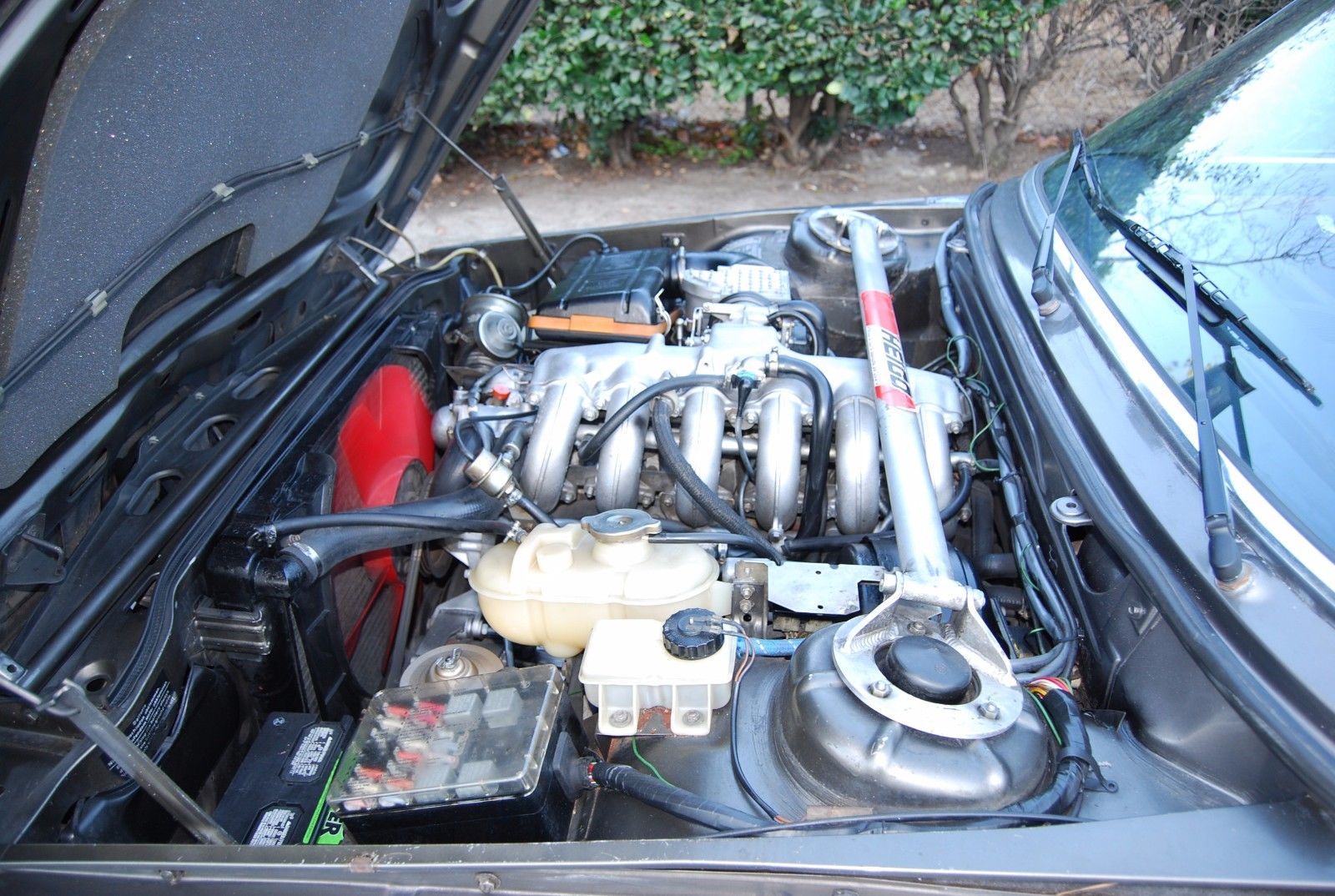 Hi everyone
Thank you for looking at my item
Here is what has been done to the car since i have owned it!
It took me days to find the material to reupholstered the seats( this is all sewn fabric together not a fake printed fabric sold on eBay)
bought the black velvet and the green and blue and had it all sewn together very hard and expensive to do!
wheels where sanded and repainted and clear coated.
headliner and carpet are in original condition and are in great shape.
all glass are in great shape without any cracks,
brakes work great.
car is European and has many service records done in Europe as well as stamped booklet pages in Europe.
I did some research on internet when i bought it trying to find out if this was accessorized by Alpina , car comes with OEM Alpina wheels , odometer in Kilometer and BBS front spoiler and BMW tail.
Paint is Fresh and needs to be color sanded one more time in few months, the Alpina decals on body have been ordered from a maker in Europe and installed and look awesome.
Under the car, body and trunk look great with Zero rust!
MILES ARE IN KILOMETER AND ODOMETER IS OEM ALPINA.
Front lic plate does not come with the car
I will make myself available for shipping company to pick up the car. Please ask any questions prior to bidding please make sure funds are available prior to bidding , all bidders have the wright to have a third party to inspect the car prior to bidding and or prior to the end of the auction, there will be no inspection after the end of the auction, all deposits are none refundable and there are no warranties of any kind.

I honestly have tried to describe the car to the best of my knowledge and hopefully I did not miss anything all bidders with zero feedback need to contact me before bidding on the item or I will be cancelling their bids.

The buyer is responsible for picking up the vehicle and the transportation insurance ,buyer is responsible to run their own history reports from privately owned companies such as Car fax, auto check, etc. Sellers assumes no responsibility against transportation how ever I will be more that happy to make myself available for transportation company to pick up the car.Once again please ask any questions before bidding on the item and be ready to pay for it once you win the auction!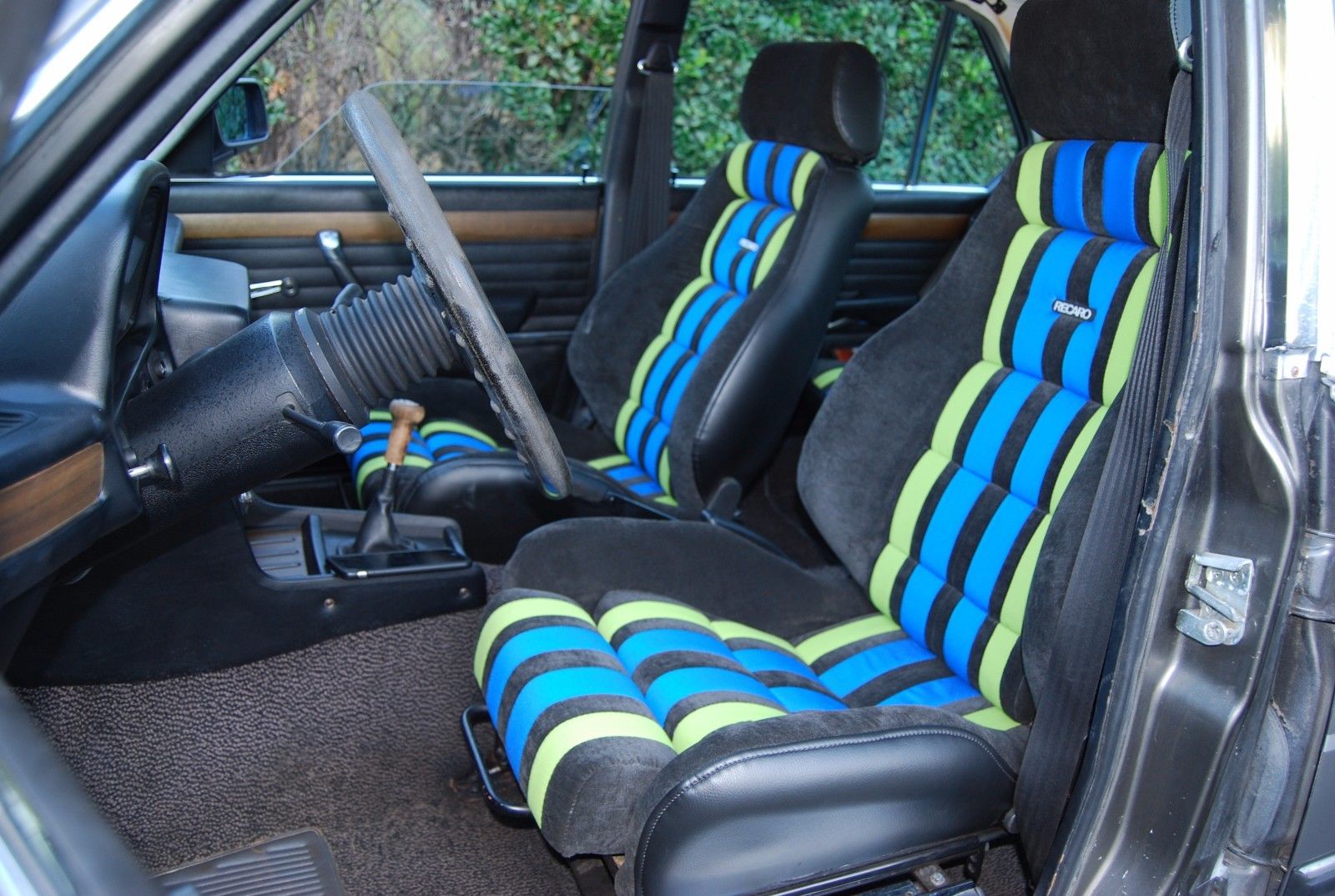 This car is effectively a B7 Turbo clone in many ways, but while real B7 Turbos have flown through the roof, this one both lacks authenticity and the big-dollar motor that goes with it. However, it's still a Euro model of the 528i, so it's got a few more horsepower at 181 than the U.S. model had. It also has the nice-looking slim bumpers and a well-integrated BBS front spoiler. The Alpina wheels and decals look right at home and offset the Anthracite paint well and is capped by the tall rubber tail. The car appears to have a bunch of other great little details like the well-done custom-tailored seats, and bidding overall has reacted. Though for some the replica nature may be a bit over the top and a 528i lacks the go to match the looks, so far this car has bid up over $12,000 – far north of where a normal E12 sells. Hoping for something a bit more affordable?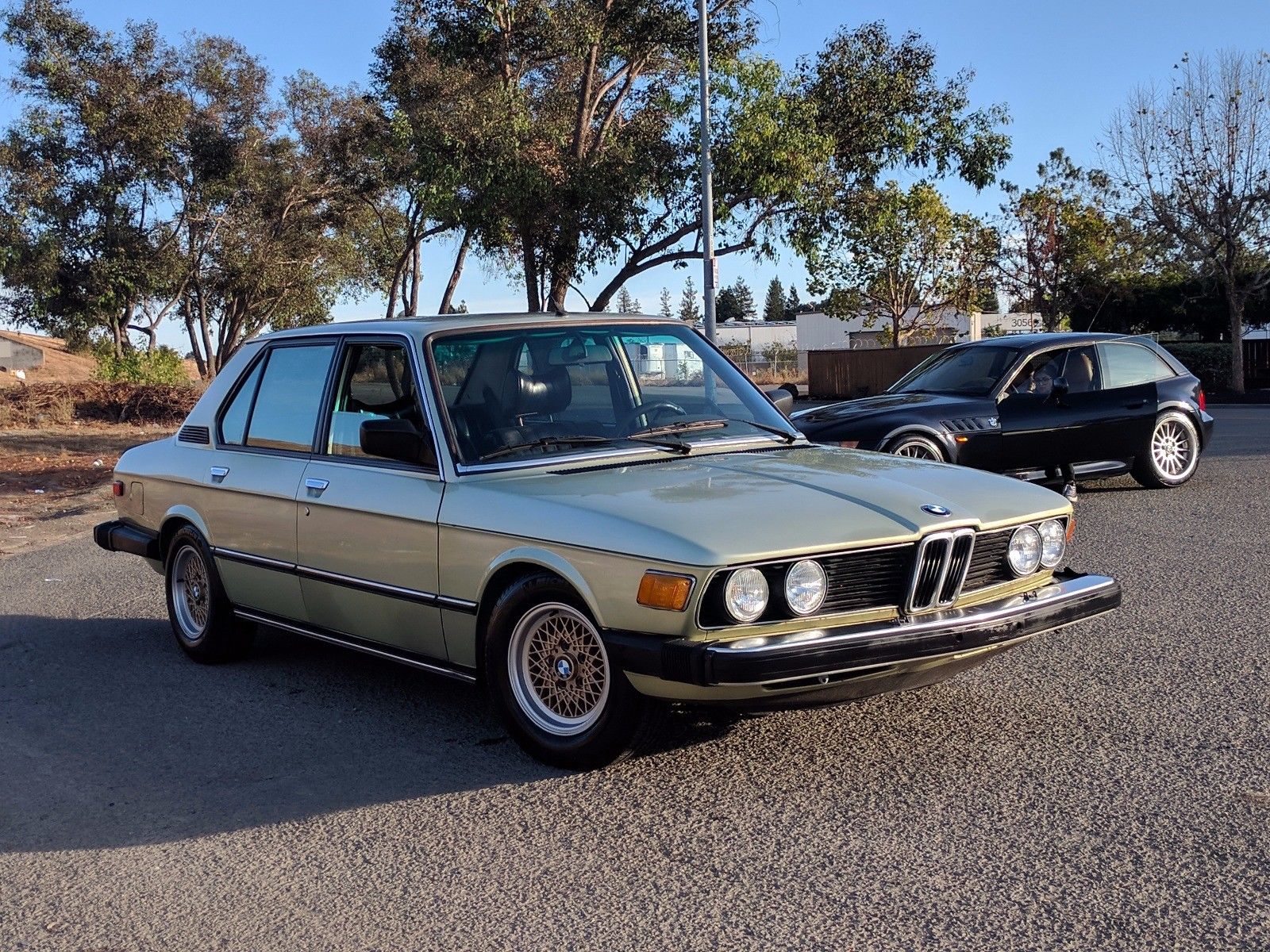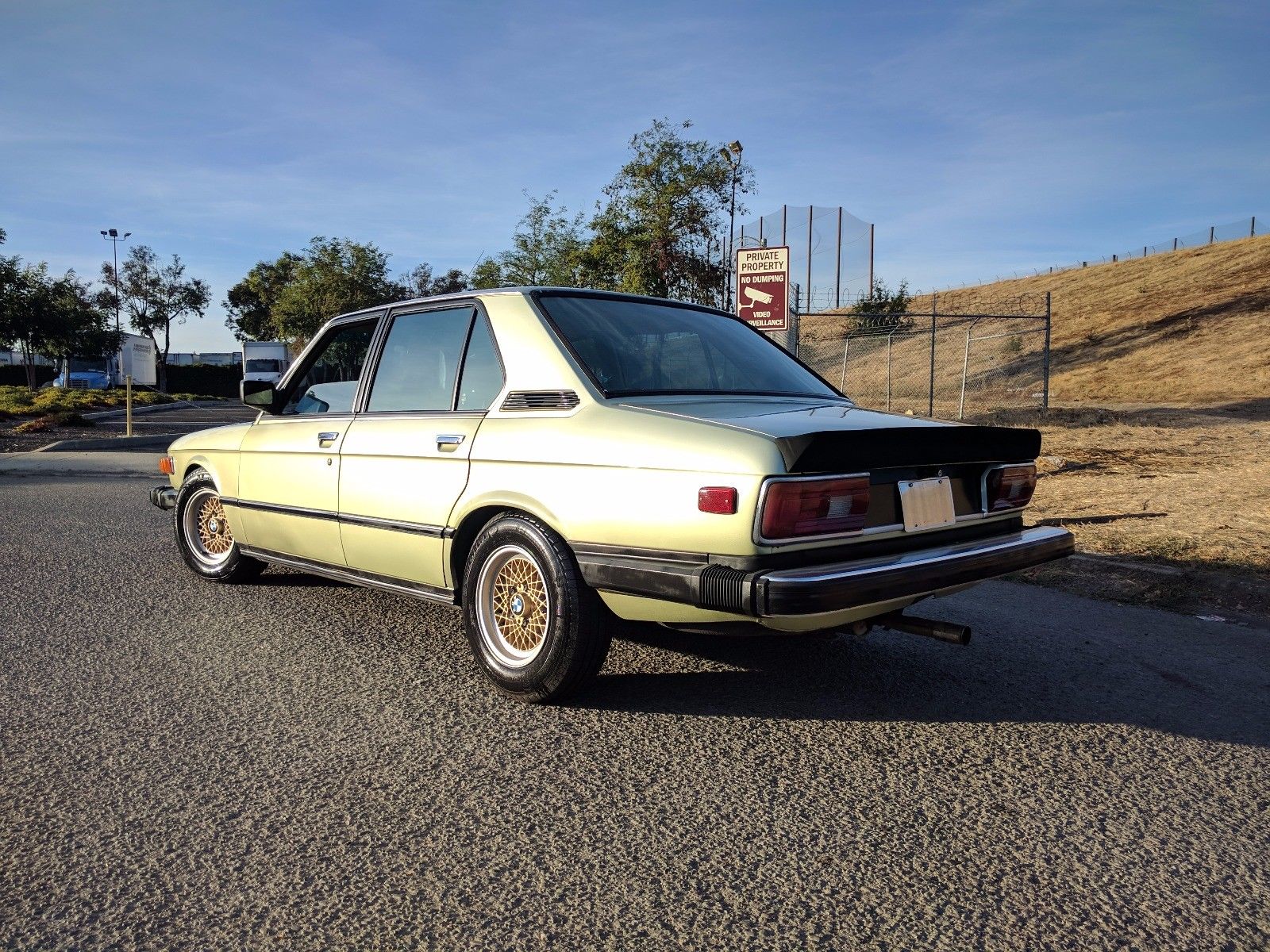 Year: 1979
Model: 528i
Engine: 3.4 liter inline-6
Transmission: 4-speed manual
Mileage: TMU mi
Price: No Reserve Auction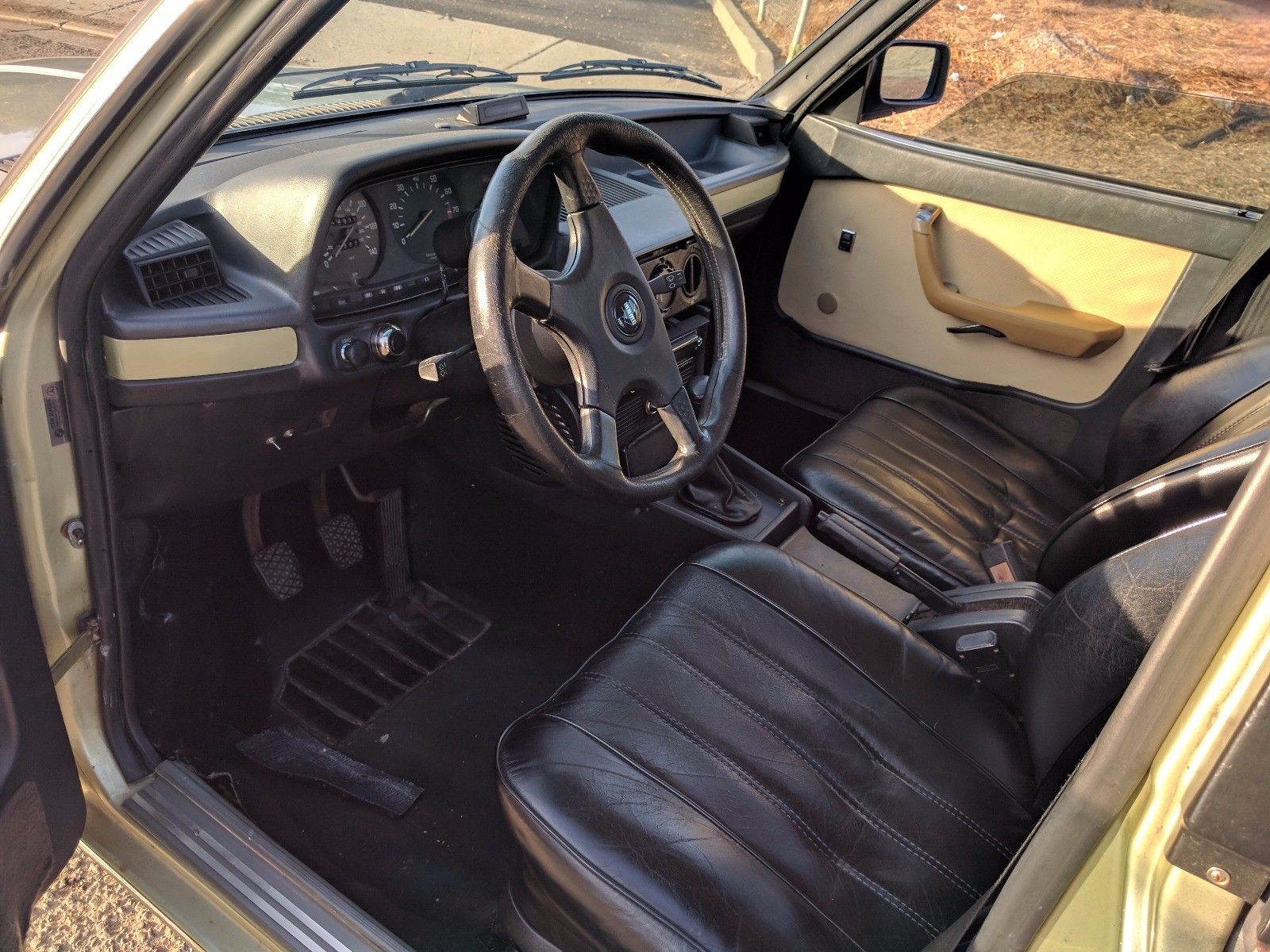 Got this car out of a deal

It's a 1979 BMW e12 528i in reseda green and also originally came with an automatic and m30b28.
Since then, the car has been then swapped to a M30 3.5L L-Block and a 4 speed manual transmission
The car is sitting on a square set of 14×6.5 BBS RA's, Bilstein sports, ST springs, adjustable sway bars, and oem blank vented rotors up front. Dash has only very minor cracks, and the headliner has no tears. Also installed is an older MOMO steering wheel on a Boss hub, there is a head unit in the car but it is not hooked up because the panel that secures it in cracked where it previously was mounted *see interior pic*

this car has spent most of its life in some rust prone states, BUT it's very limited with no real issues other than a few surface rust spots..

Cons:
Rear windows currently not functional.
Radio situation as stated above, along with the trim piece.
Central locking innop but key holes work fine.
3 Tiny rust bubbles along the exterior of the car.

this is not a show car no matter how good it looks in pictures…. it is not perfect, but the car is all there and runs. Good solid car to restore or drive it as is on the weekends

It comes with a few spare parts like a pair of PIAA bumper mounted lights with wiring, 5th spare of the BBS RA, Radio, 1 JL Audio speaker for the driver side, various reflectors around the car.

If you have any questions feel free to ask and I'll try my best to answer them!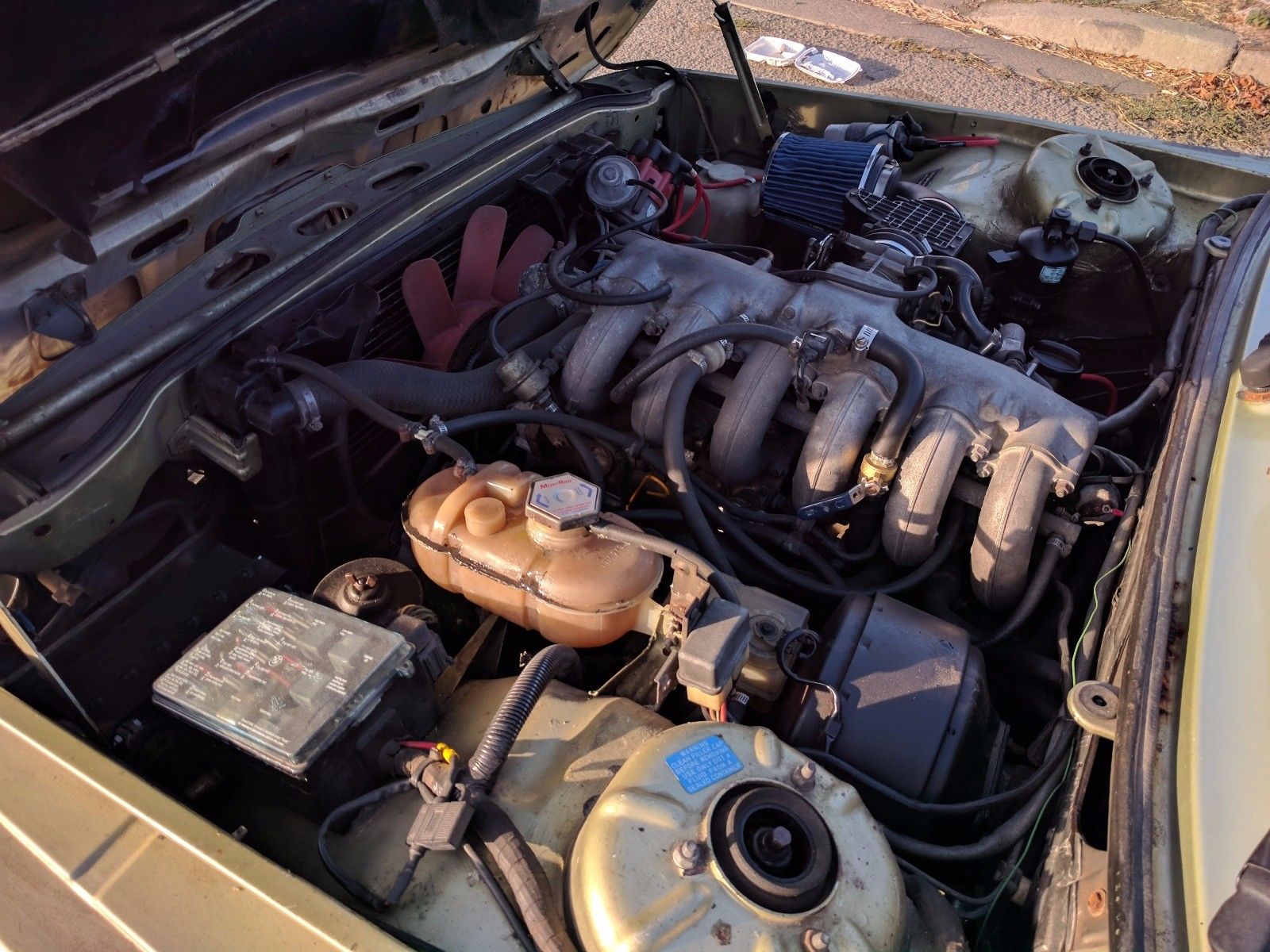 This Reseda Green U.S. spec 528i backs the wild Alpina looks down, but ups the fun quotient a bit. Lowered suspension meets smaller but correct BBS wheels, and the car appears fairly clean overall in the pictures. Underneath is where the story gets more interesting, as another half liter of displacement has been added and should provide a lot more grunt than the original M30B28. The seller is up front that the car is far from perfect, but it's a street-cred generating driver example of an E12 that should get some attention wherever it goes and be an entertaining driver. I prefer the 70s appropriate green tone, and though this one is begging to be taken to the next level with sport seats and some more finishing, it's really appears to be a great base. The best part, though, is the price – right now, no one has signed on for the no reserve auction, so it looks like it can be grabbed for well under $5,000.
-Carter