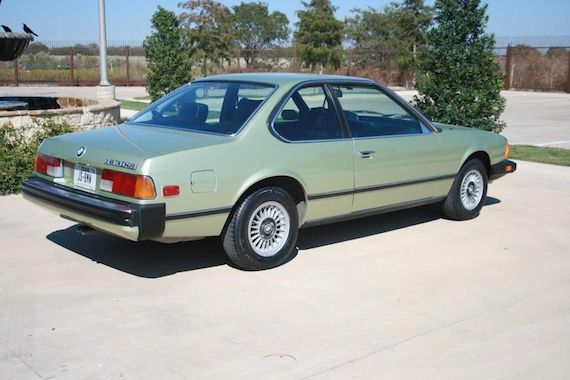 As the 2002we featured yesterday was getting ready to ride into the sunset, another two-door BMW chapter was just beginning: the E24 6 series. Today we'll look at a trio of E24sm beginning with this early 630CSi for sale in Texas. While I generally am a fan of the later E24s, early models such as this one in a decidedly period metallic green have a strange way of drawing me in.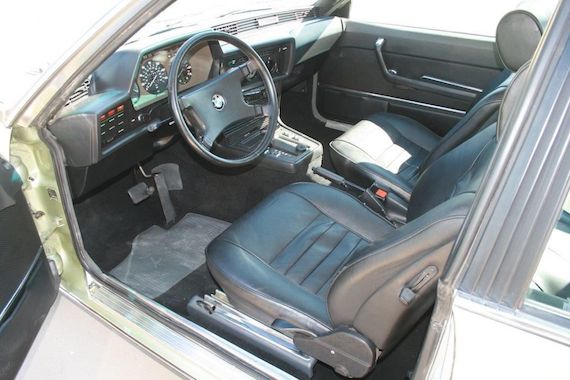 Year: 1977
Model: 630CSi
Engine: 3.0 liter inline-6
Transmission: 3-speed automatic
Mileage: 31,600 mi
Price: Reserve auction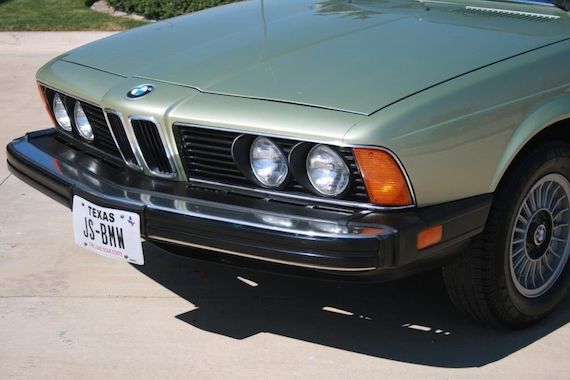 From estate – 1977 BMW 633CSi – original, mint 31,600 mile 6 series coupe – pictures tell the story – babied all its life – drives as it looks – it doesn't get better – 408 892 5959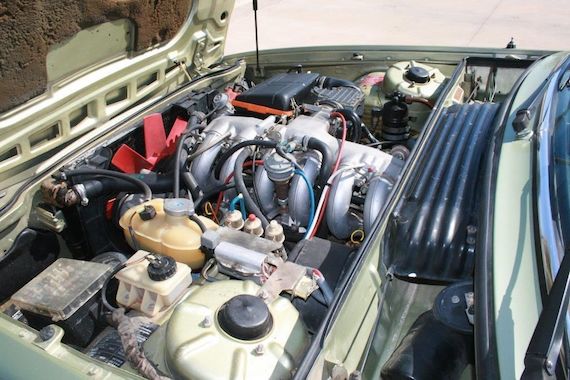 While pictures may tell the story, they don't tell the whole story, as witnessed by the short description. Early E24 prices haven't skyrocketed much, mainly because the focus is on later 6 series examples and their predecessor, the E9 Coupe. The high end for E24s of this vintage tends to hover in the $12,000 to $15,000 range. Still, if you want some big BMW coupe style on a budget, there are few better options than these early E24s.
Next up, we have this 1983 633CSi equipped with a 5-speed manual gearbox for sale in North Carolina.
Year: 1983
Model: 633CSi
Engine: 3.3 liter inline-6
Transmission: 5-speed manual
Mileage: 114,230 mi
Price: No reserve auction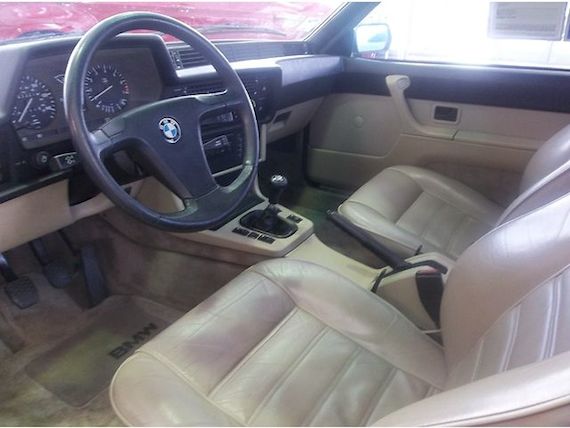 One of a kind E24 1983 633CSi with only 114k miles! This rare local trade in vehicle is in immaculate condition and was used as an every day driver. One of the most remarkable vehicles I have ever seen top to bottom. All parts are in working order with owners manual and two keys. Don't miss your chance to own this classic. Service records show oil changes every 3-5k miles. Runs like a dream. Full size spare tire with matching wheel and jack. Pure performance manual vehicle with amazing luxury.

Major components replaced

*Clutch

*Radiator

*Water pump

*All 4 shocks

*Windshield

*Battery

*Brake booster

*Gas tank

*All fuel hoses

This vehicle is able to be exported and as always. We do accept trades and we also offer very competitive financing. If you have any questions please contact me directly via email at bmatthews@crownauto.com or for a quick respone by telephone at (336) 314-0890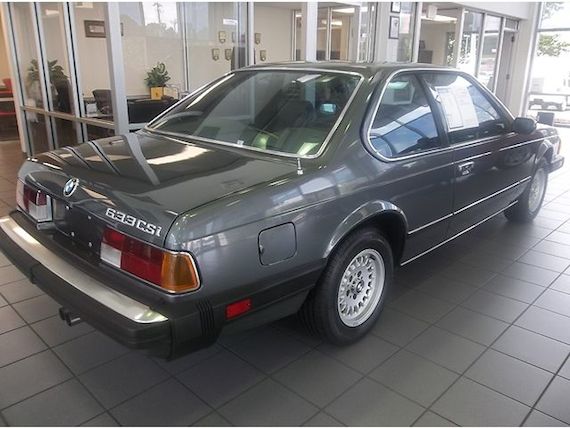 I'm digging this 633CSi. It's got enough miles under its belt that I wouldn't be afraid to use it, but wow, has this thing been preserved well. I know they are period correct, but those fog lights have to go. They just weigh down the front end a bit too much for me. Otherwise, this 6er looks quite handsome in gray and with the 5-speed manual gearbox, you'll have loads of fun cruising not just the interstate, but the back roads as well.
Finally, we'll take a look at the 633's successor, the 635CSi, the final iteration of the E24 formula.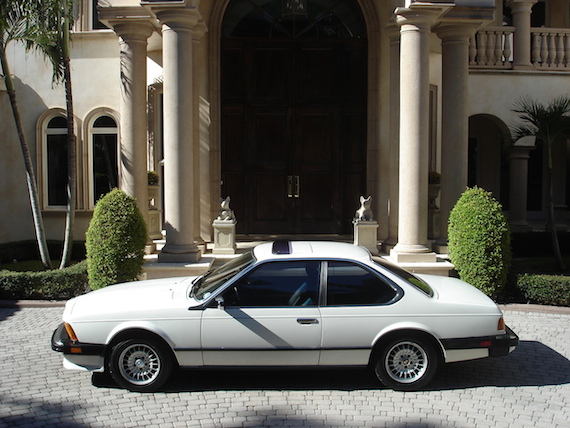 Year: 1985
Model: 635CSi
Engine: 3.5 liter inline-6
Transmission: 4-speed automatic
Mileage: 56,000 mi
Price: $14,500 Buy It Now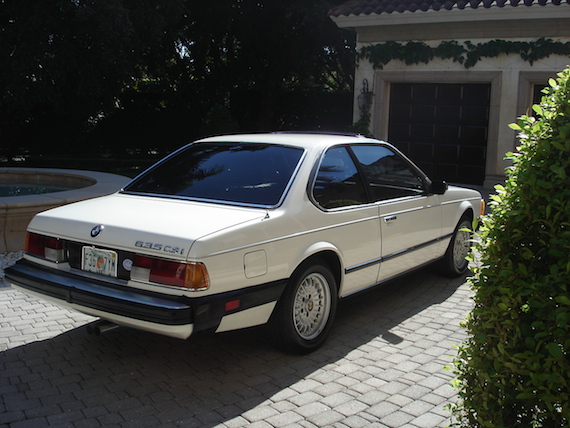 This is an awesome looking and performing 1985 BMW 635CSi. Beautiful white exterior over black leather interior. Bought new in Palm Beach by original owner. Have original window sticker and service history going back 20 years. Always garaged and pampered, never smoked in. A true survivor and great maintained 635CSi. No paintwork, no cracks in dash, no lights on in dashboard, no rust at sunroof, runs great and shifts smooth. This is a must for any collector, because cars from the 80s are appreciating over the next years. Look at detailed pictures. Have clear Florida title in hand, both keys, all books even the flashlight in the glove compartment. Will have the front spoiler painted before auction is over. Odometer lost gear, was repaired but car has about 6k miles more than shows. Feel free to call me at 239-250-3003 or email me with questions. Will pick up winner from Ft. Myers Airport or assist with shipping the BMW to your home.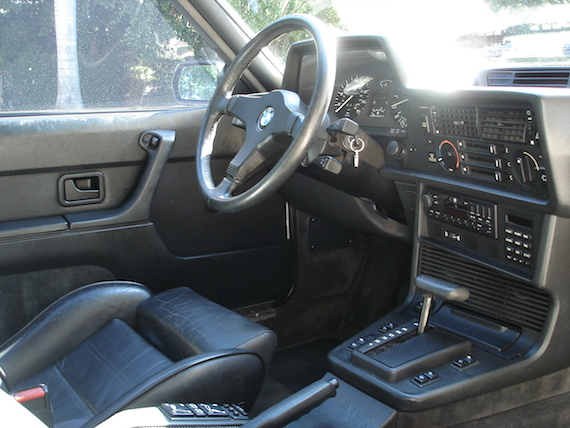 Out of all of these, the choice would be easy for me. I'd go for the 633CSi with the 5-speed manual gearbox. However, the white 635CSi does prove to be a compelling option, as it packs a bit more horsepower and Alpine White is always a compelling choice for Bimmers of this period. This particular 635 looks equally well preserved as the 630 and 633, however, the front spoiler might benefit from a respray. I keep going back to that 630, however. You don't see many of them around these days and it has a charm that is similar to what the early Porsche 928s capture. There's a purity in a car's design sometimes with the first iteration of the model that is sometimes hard to capture once upgrades and styling tweaks take hold.
-Paul