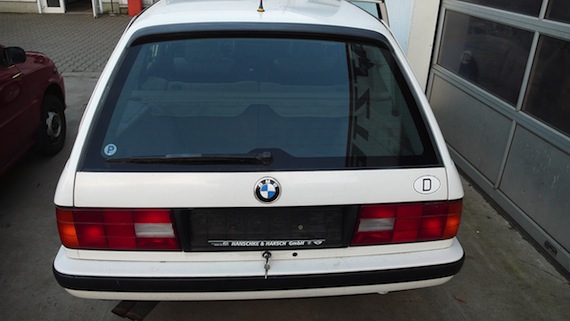 The E30 3 series is a favorite of everyone here at GCFSB as well as enthusiasts at large. Now that they are coming of age, one of the E30 forbidden fruits are starting to make their way over stateside in significant numbers: the Touring. This is a car that practically hatched a whole segment in Europe, the "lifestyle" vehicle. No longer would estate cars, or wagons as we know them, be considered frumpy or solely for the family man. A car like this 325i Touring for sale in Baltimore offered performance and handling on par with their sedan contemporaries while providing a bit more extra space for those long excursions or trips to the home goods store.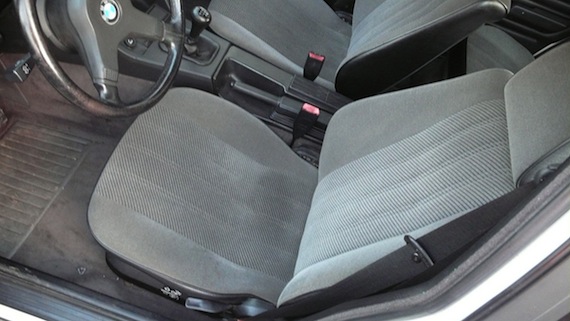 Year: 1988
Model: 325i Touring
Engine: 2.5 liter inline-6
Transmission: 5-speed manual
Mileage: 103,000 mi
Price: No reserve auction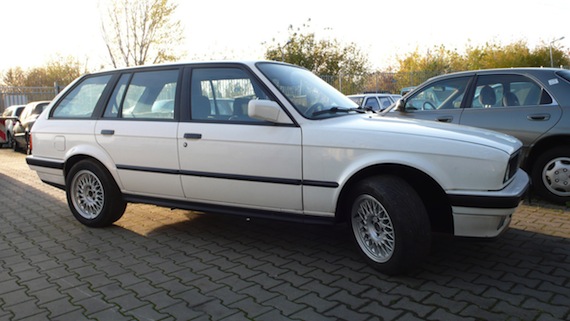 Usually the E30 325 have a lot of miles, esp. station wagons, but this one is a real find, as it was in storage since Sep. 2, 1999. Shown on the title in the last picture. Mileage of 103k ( = some 165k km) is sound. First registration was Aug. 24, 1988, so it is ready to be imported as a classic into the US and registered as is, exempt of DOT and EPA.

The BMW was taken out of storage, timing belt and fluids were made new. Then we drove 500 miles across Germany with plenty of 325 fun and no issues. Shown in the last pictures are fresh german roadworthiness test, stating flawlessness for electrics, body and mechanics. Smog was checked, so engine also proves to runs fine.

Pictures tell the condition. There is little corrosion in doors and sunroof. Headliner comes off. Power lock doesn't work. You need new tires soon. Door liner left rear with use. No AC.

Please acknowlegde that this car is 25 years old. This is not a showroom or trailer queen, but a unrestored E30 station wagon that was in use for 10 years. I would not hesitate to drive across the USA. A unqiue chance for a Touring with low miles.

VIN 2637435.

Included into auction price is boat trip to Baltimore. Customs of 2,5% are yours. Boat trip takes 2 weeks, but count rather 4 altogether for the BMW to arrive. Balance within 5 working days to be wired in my german USD bank account. No exceptions. Thanks!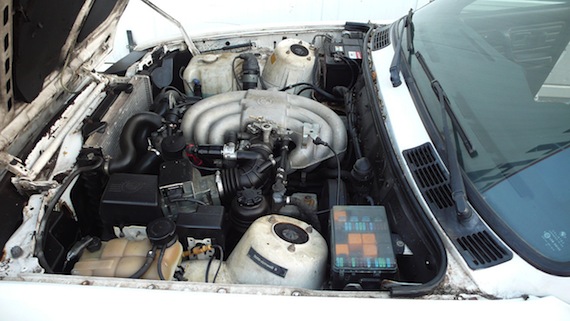 I have to say, as a former owner of an E30 and lover of all things estate, the idea of a 325i Touring from this era is immensely attractive. This one is a little bit rough around the edges, but with some resourcefulness, it could be turned into a very nice driver, especially considering the reasonable miles. Alpinweiss, 5-speed and the Touring body shell. Does it get any better short of an M3 in E30 land?
But say you aren't big on estates. Well, following on to the E30 featured above, here we have a clean Euro market 323i sedan for sale in Texas.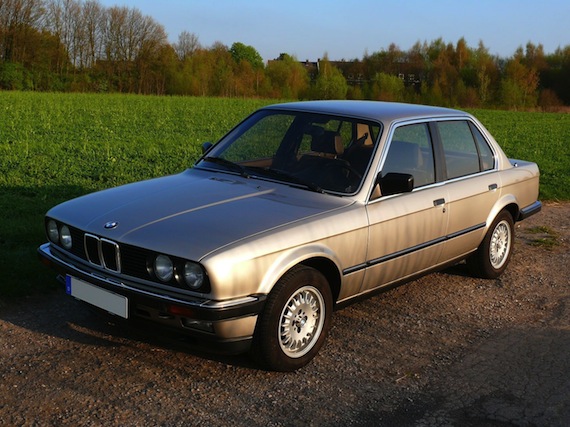 Year: 1984
Model: 323i sedan
Engine: 2.3 liter inline-6
Transmission: 5-speed manual
Mileage: 80,591 mi
Price: $8,400 Buy It Now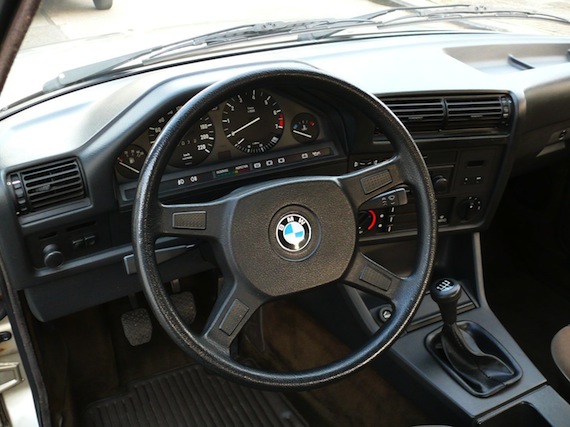 Update: Serious buyers only, please do not inquire if you are not interested and able to purchase. If you make a reasonable offer, I am willing to entertain it. Titled in Texas on 23AUG13. Ready for transfer. Texas vehicle safety inspection completed on 31JUL2013 and is good for one year. I have complete set of original German registration documents from date of manufacture. Vehicle was removed weeks ago from ebay listing but back on due to buyer fall through.

History:
This 1984 BMW 323i is a German spec model (not made in the US) and was just imported to the United States a few weeks ago. It was purchased and shipped from Germany and has had NO modifications due EPA clause stating no emissions or body modifications are required for import if 25 years or older.

The vehicle is now currently up for sale because I am unable to store it as this vintage/classic car should be.

Vehicle details:
129,700 KILOMETERS / 80,591 MILES
6 cylinder in-line Bosch L-Jetronic gasoline engine (produces 150 hp)
Rear wheel drive
Bronzitbeige-metallic (BMW-color code 139)
Brown interior
Chrome European bumpers
Original BMW alloy wheels
5-speed manual gearbox
Electric mirrors
Electric locks
Bronze factory tinted glass
Rear blind
Original BMW Bavaria radio (cassette)

http://www.automobile-catalog.com/car/1984/265040/bmw_323i.html

Outside appearance:

Rust-free shiny metallic paint with no notable dents, dings or scratches. Vehicle floor and engine compartment free of rust. No known accidental damage. Doors and hood open and close properly (not loose or creaking). New window, hood and door seals. The glass has no scratches.

Interior:

Non-smoking vehicle. Spotless carpets, seats and perfect headliner. No damage on door panels and no dashboard cracks (no fading due to sunlight / always garage kept). All lighting functional. All seat belts roll quickly and completely. No damage to trunk mat or panels. New spare tire with wheel (original alloy wheel). Clean engine compartment.

Technical condition:

Vehicle in absolute original condition (no tuning-no modifications). All mechanical and electrical assemblies and devices functioning perfectly. No odd noises. Engine runs smooth and quiet; starts on first try with no hesitation. No oil loss. Very tight ride without rattling or rumbling. No play in the steering. Strong pull on acceleration. Timing belt replaced at 114,322km.

You will have all GERMAN REGISTRATION/TITLING DOCUMENTS and history with this vehicle. Real original vehicles with complete and comprehensible history without any conversions are not common on the open market.

This BMW 323i was produced without catalytic converter.

I am looking for a true E30 BMW lover to appreciate how special this vehicle is. I cannot maintain and store it as I would like as I just moved to Texas and have no garage (vehicle was ALWAYS garage kept).

There's much more information and over 140 pictures available for serious inquiries (message me your email address and I will forward 5 emails with the photo attachments). Parts included (for preventative maintenance): Spark plug wires, plugs, distributor cap, air filters, oil filters, seals, etc. Also, just purchased Weathertech all-weather floor mats. (Over $600 in extras)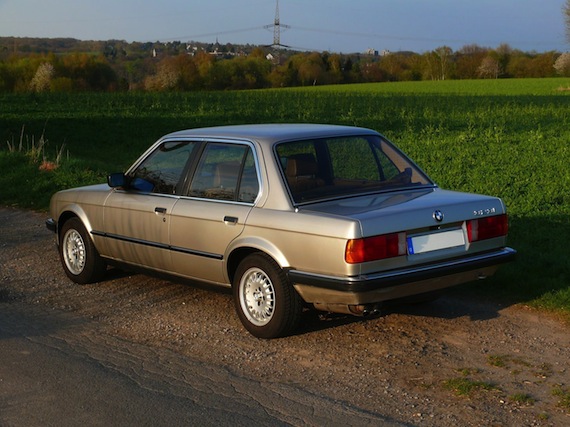 At $8,400, I think this is an absolutely smoking good deal for an E30 that you won't see everyday, especially considering the mileage and level of detail provided on this car. Like the Touring above, this one is a 5-speed manual, so purists rejoice. Whether in five or four-door form, both of these Bimmers represent a great chance to have something a little bit different while enjoying the joys of E30 motoring.
-Paul