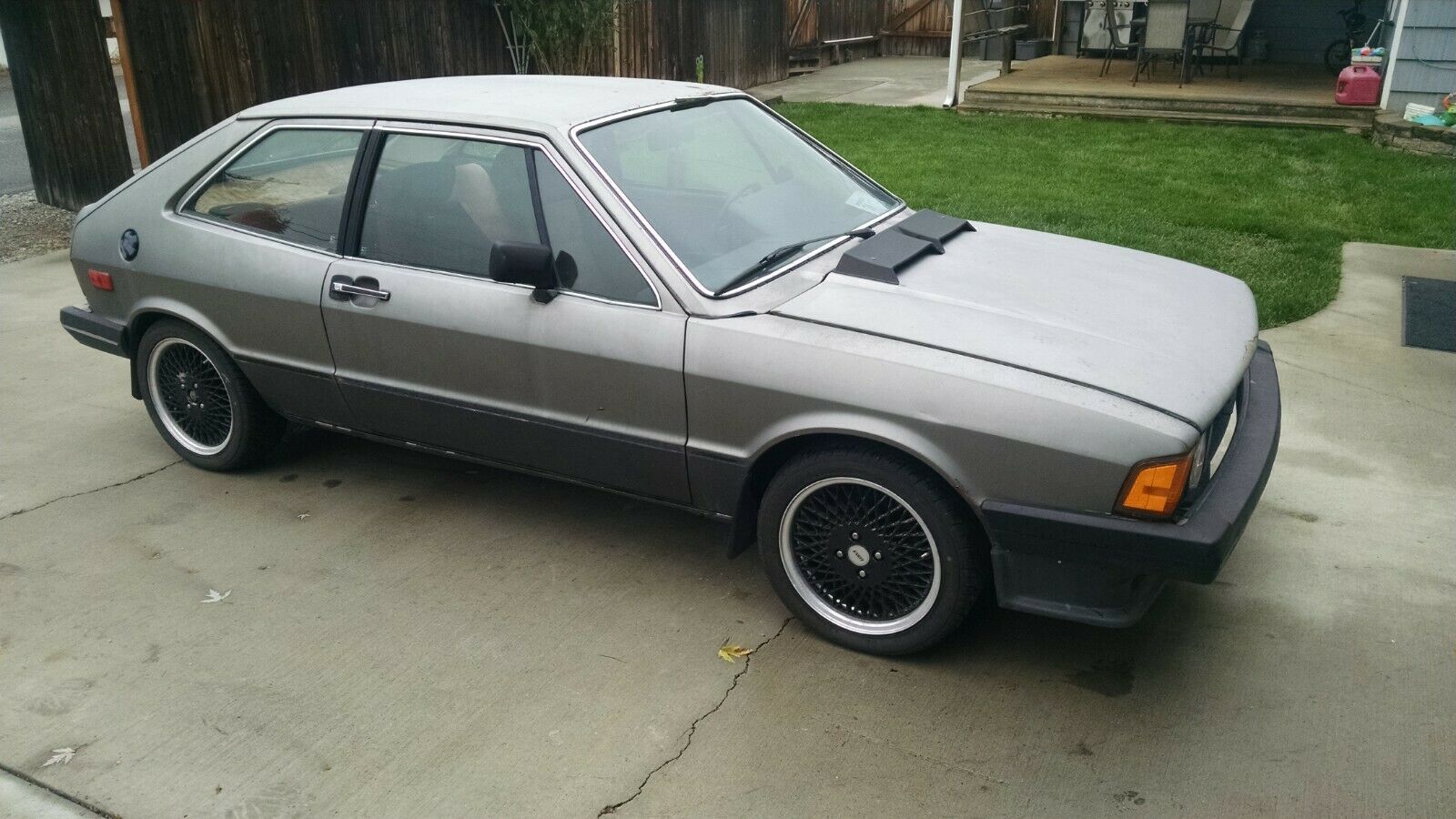 Tuner cars – especially those from the 1980s – seem to have lived a hard life. Like Rutger Hauer's Roy Batty, they were stars that burned ever-so-bright in the limelight of the Reagan era. Tyrell said to Batty, "You were made as well as we could make you". "But not to last", quipped Batty – a seemingly appropriate exchange when considering these cars. Few have survived unscathed, but with a renewed appreciation for period-correct pieces from the 80s cars like today's example have a second lease on life.
So what do we have? Well, it's the penultimate year of the first generation Scirocco. Along the way this genius of Giugiaro received a heart transplant to a 2.0, and then a AutoTech supercharger for good measure. But that's just the headline grabbers of a lot of neat additions to this faded front-driver: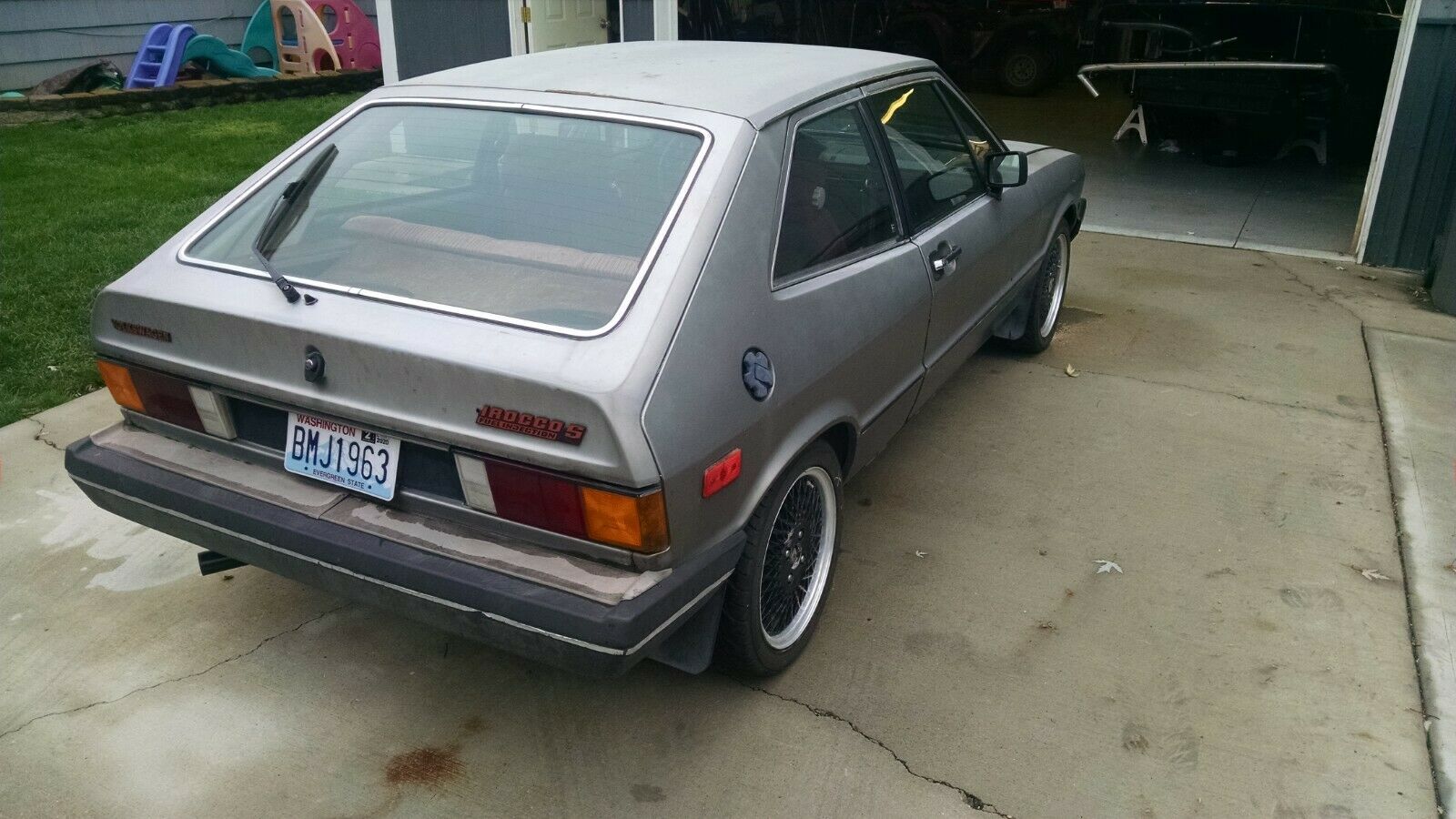 Year: 1980
Model: Scirocco
VIN: 7797337942 (?)
Engine: 2.0 liter supercharged inline-4
Transmission: 5-speed manual
Mileage: 154,791 mi
Location: Wenatchee, Washington
Price: $5,000 Buy It Now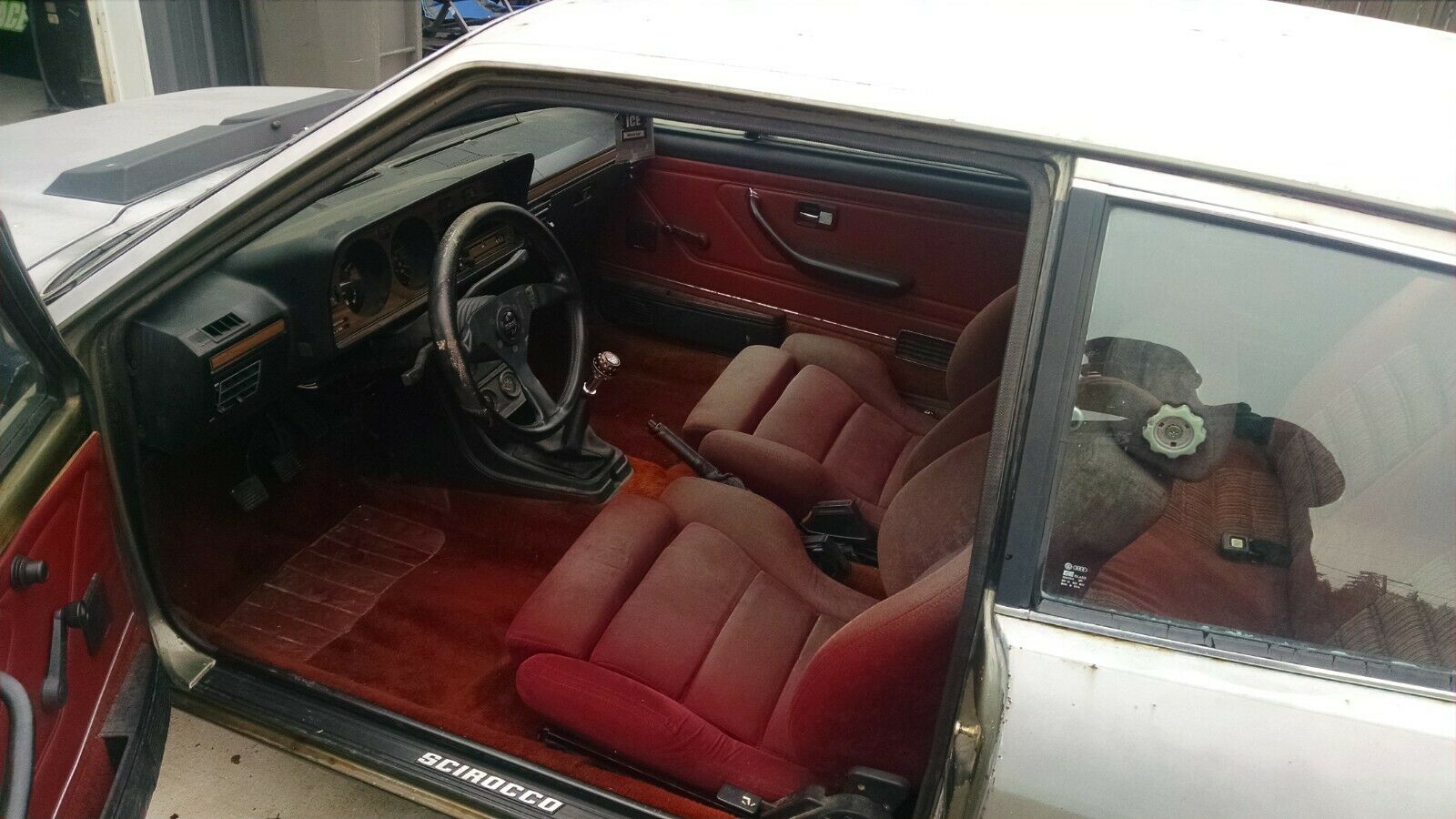 1980 Scirocco

Good stuff:
Autotech supercharged 2.0 8v w/cis 5.5 psi boost pulley installed. Has external oil cooler and aluminum finned oil pan.

AUG close ratio 5 spd trans
Large front and rear sway bars
Autotech front chassis support
Neuspeed upper strut bar
Ajustable front struts
Lowered 2″
Stainless steel braided brake hoses
New muffler, cat delete w/ long dual down pipe
New battery, cap rotor plugs and wires.
New 195/45/15 directional tires (200mi)
New alt belt and brush/regulator assy.
New fuel pump and filter.
90's style flo-fit aftermarket front seats.
Kamei front hood scoop and front spoiler.

Story I got on the car is that it was a Bellevue Motorsports house car back in the day. (Bellevue WA)
This car sat for 20 years before I finally got my hands on it. When parked it had LF corner damage, I have replaced fender and bumper but it still needs core support repair. I also have replacement trim for the windshield.
Windshield is cracked..

This car runs very well, and Is one of the most solid and rust free Scirocco's I've ever owned.
Handles fantastic and is a blast to drive. I've put just over 200mi on it since I got it running again. Perfect start to a restoration project or drive it as it is.

Located in central wa state, any questions message me!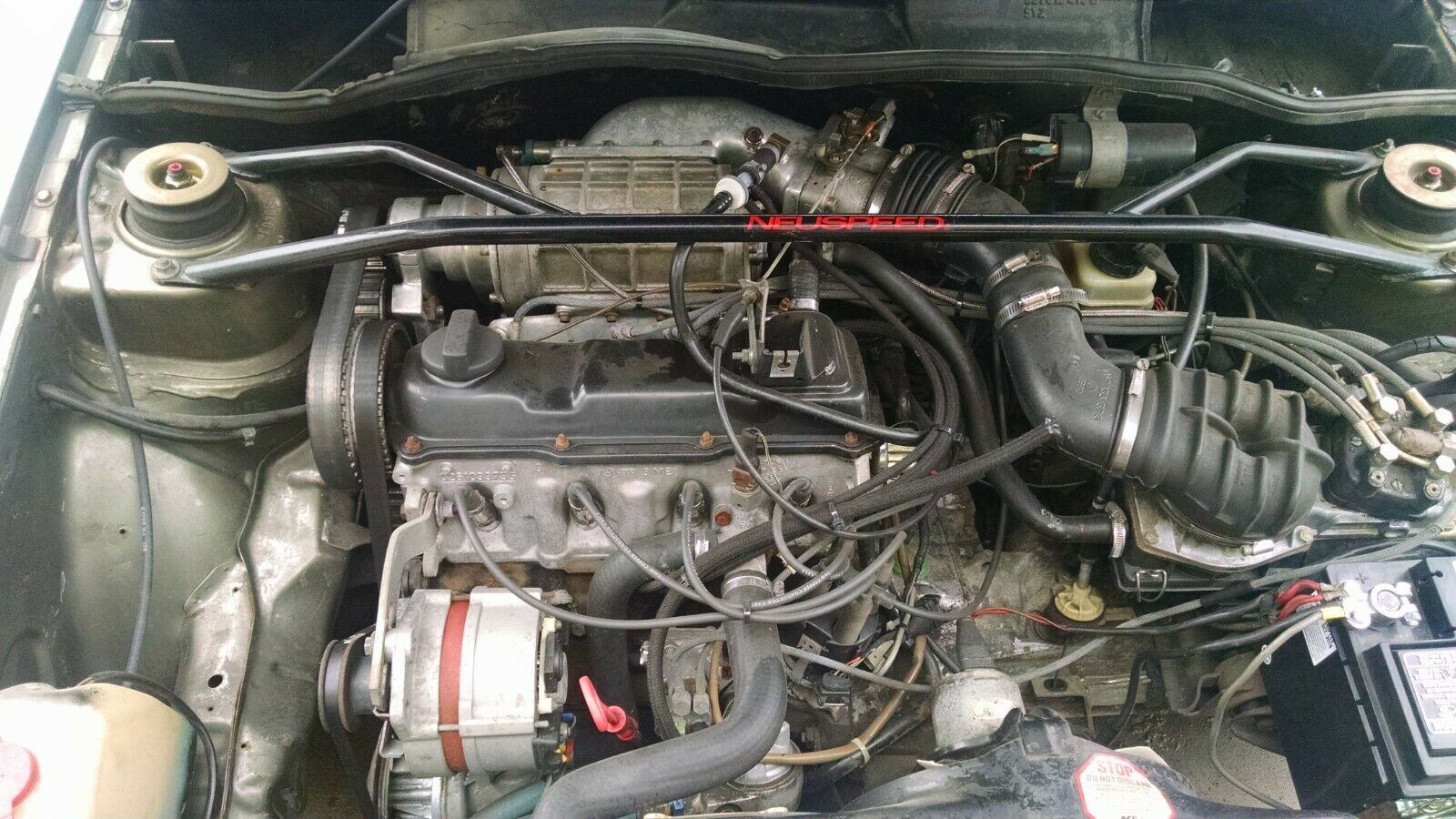 The location in the Pacific Northwest is likely the only reason this car is still alive today – sitting for 20 years on the East Coast would have undoubtedly resulted in a pile of oxidized parts. That the car was also crashed probably explains a lot in that convalescence. But this car is packed with neat period parts, from the supercharged 2.0 with the finned pan, what appear to be Tokico adjustable shocks and Neuspeed bits, Kamei hood scoop, Flofit seats and Enkei wheels. Non of the bits are really the top-tier offerings (they'd all be trumped by Callaway, Koni, Recaro and BBS) but put them together and Viola! Instant period piece that will still attract a lot of attention. The car is labeled as a "S" model and wears an S-type front air dam, but I don't think it is properly; the S only came in Mars Red, Alpine White or Black in 1980, it's missing the red-stripe trim and the normal Red Cloth interior isn't correct. The color appears to be Platinum Metallic, which would correctly be matched with that red interior though. There's some rust to contend with and nothing looks particularly fresh, though the seller claims the car runs very well.
Pricing? $5,000 is probably a bit of a reach considering a similar modified example that was much cleaner sold over the summer for $4,500. The big money in early Sciroccos seems to be reserved for very clean original examples and this one is very much the opposite. It's neat to see though, and not many turn up with this group of parts together in one package – so for the right person it may be worth the restoration to have a very unique A1.
-Carter