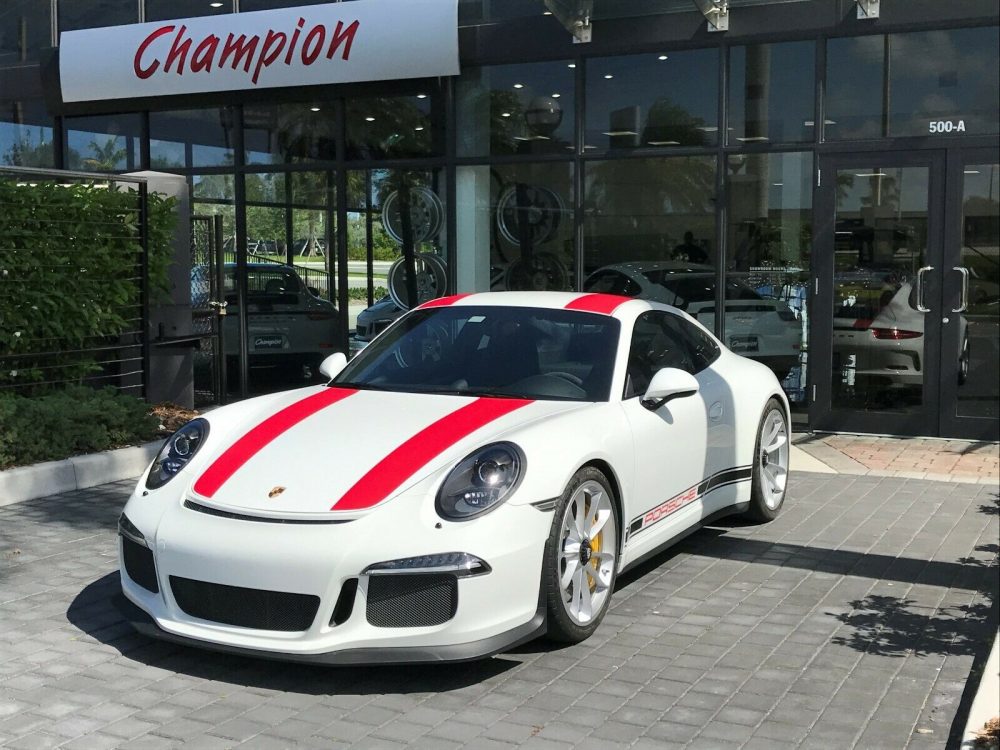 Do you want want a Porsche 911 R but can't swing the $300,000 price tag? Well, I may have a solution for you. Back when the 911 R fever was at an all-time high and people were playing truly insane prices for them, someone had the idea to option a standard 991.1 GT3 exactly how a 911 R looks. Notice I said looks, because the 911 R had a lot of very special pieces like a magnesium roof, carbon-fiber decklids front and rear, and carbon-fiber front fenders. While that doesn't seem like a big deal, the lack of the 4.0-liter and six-speed manual is a much bigger deal given that wasn't available yet on the GT3. Imagine the day the person who owns this car was having when Porsche announced the GT3 Touring.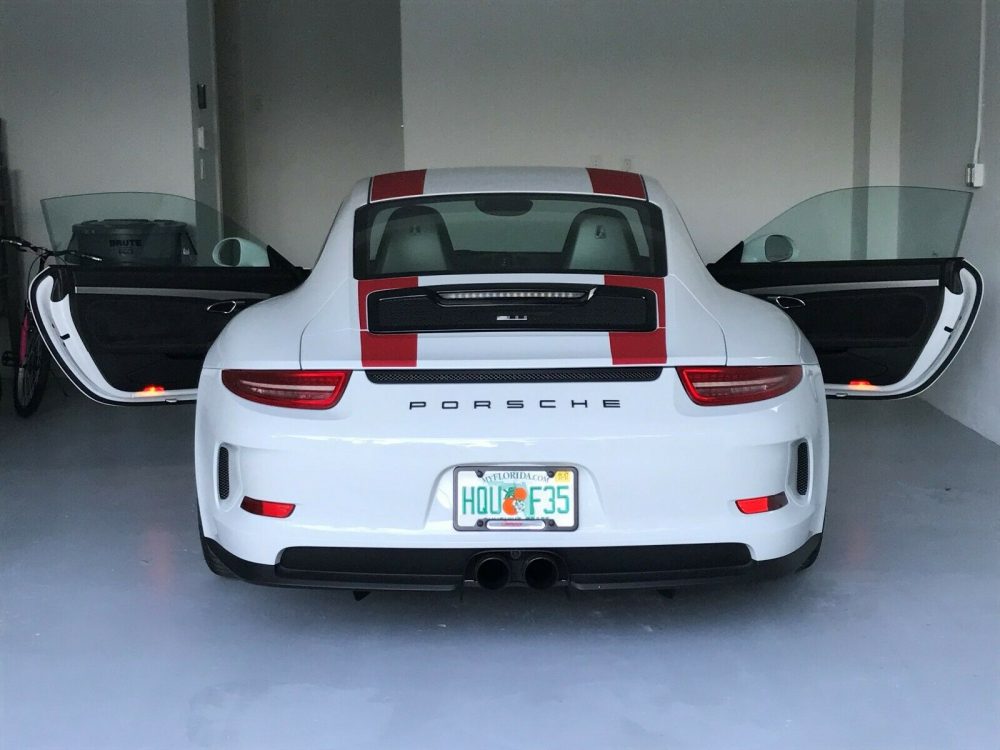 Year: 2014
Model: 911 GT3
VIN: WP0AC2A99ES183477
Engine: 3.8 liter flat-6
Transmission: 7-speed Doppelkupplung Automatic
Mileage: 1,550 mi
Location: Miami, Florida
Price: Buy It Now $149,000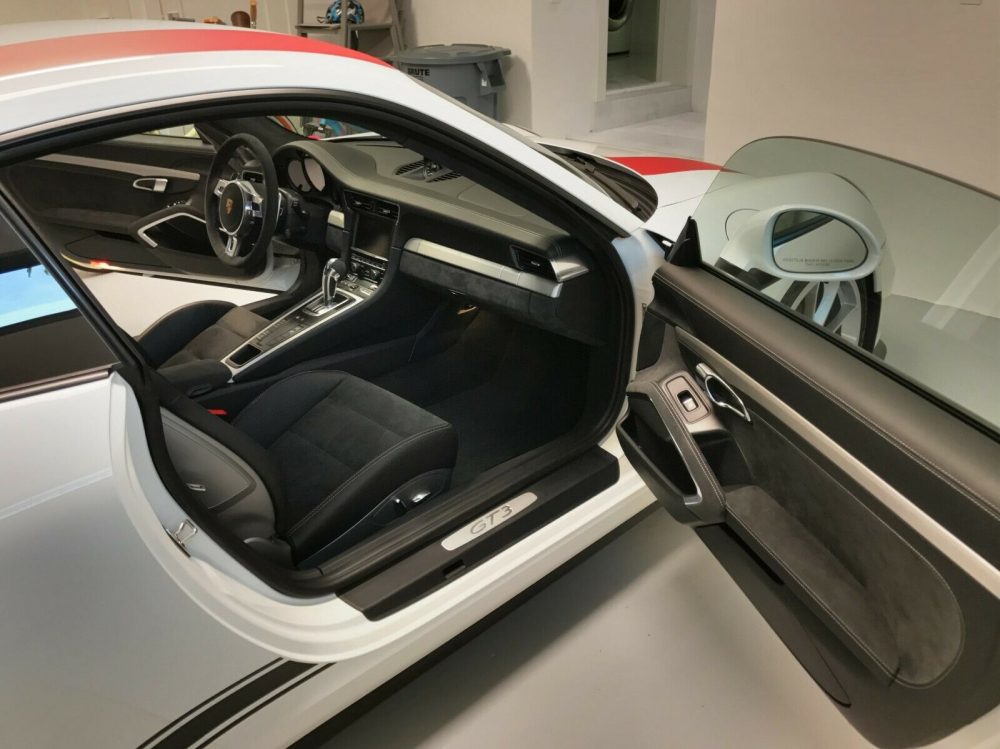 Like new GT3, 1550 MILES!

Converted by Champion Porsche with OEM 911R parts. Even stickers are original 911Rs.
Deck lid raises automatically with speed or by push of OEM button on center dash as it should.
Center exhaust by Shark Werks, sounds incredible!

Drives, looks and smells NEW!
Spectacular.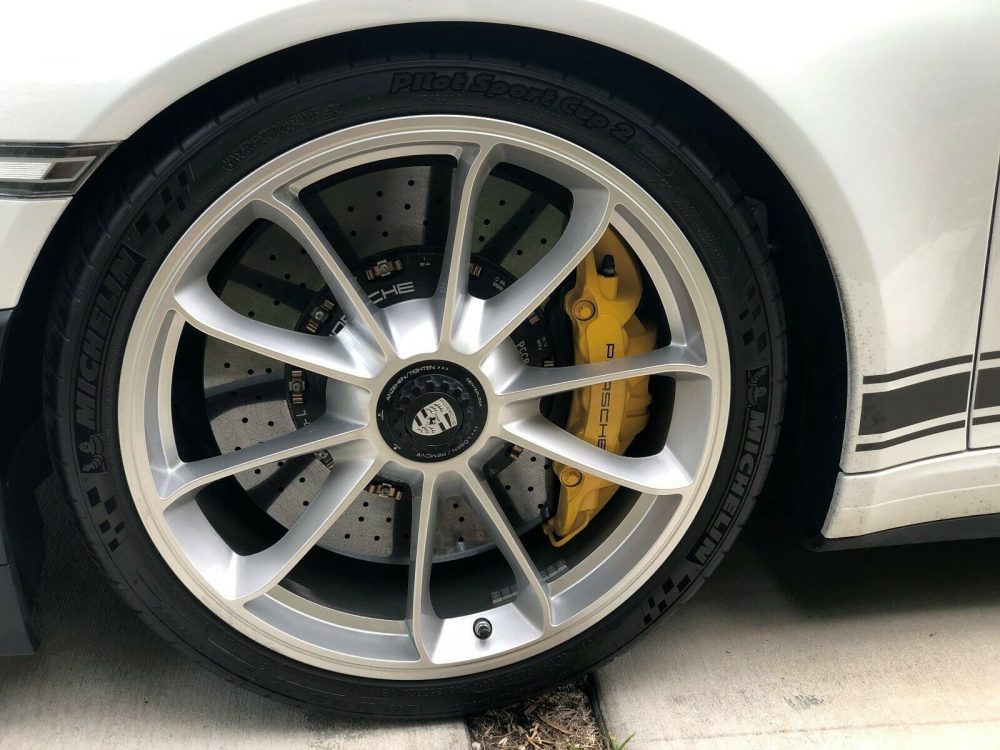 I give the seller credit on this one, it looks really well done. I was curious to see if they somehow sourced carbon fiber fenders or the decklids, and was informed that they are just the standard GT3 pieces with a painted replacement rear deck. The little 911 R font sans R badge on the rear grille is really cool and shows how deep they went into this car cosmetically. Inside, no manual gearbox or carbon buckets, this is totally a standard GT3 with comfort seats and the PDK. One more thing the seller did tell me is that the wheels were painted to match the 911 R color, so these must of been another color besides the bright silver.
Interesting to note that the car has just 1,550 miles on it. Hardly even broken in. What does that mean in terms of pricing? Well, a 2014 GT3 with over 10,000 miles hovers in the $115,000-130,000 range depending on options. You can find them a little cheaper if they have a pile of miles on them as well as a bunch of track days, but that is about the floor. Given all that, you are paying probably a $25,000 premium for a basically new car with the 911 R look. How much of that money is the miles and how much is the look? Obviously impossible to say. It is easy to say this seller is taking a big loss on this one given what he paid for at sticker and what he put into the car. I think this is a great deal for someone, even if you wanted to peel off the vinyl but leave the rear deck lid on. Not a terrible idea either way in my eyes.
– Andrew