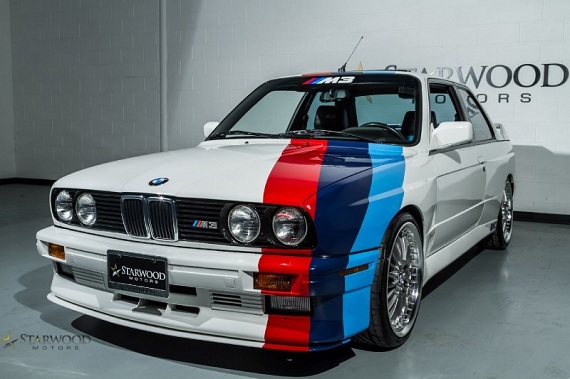 Last week, Nate wrote up a 1991 Volkswagen Corrado G60 that we summarily picked apart. It was horrible. But what was great was Nate's critique and the universal comments that agreed. One of our readers, Ry, suggested that we make it a habit – and so enter a new segment we're going to call #FailFriday. My nomination to open this segment is one of the darlings of the car world right now, a 1990 BMW E30. This car looks pretty good from afar, but get closer and in my opinion it's far from good. Calling all backseat drivers, keyboard warriors and internet vultures – let's pick this one apart: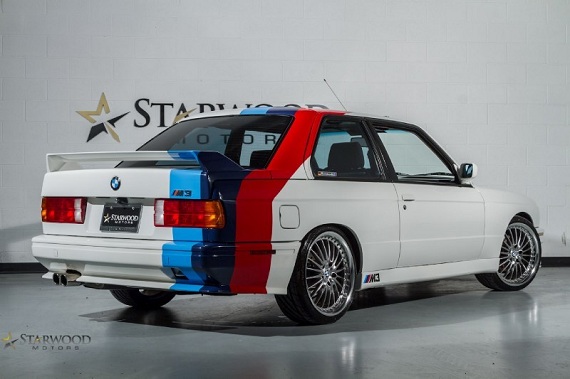 Year: 1990
Model: M3
Engine: 2.3 liter inline-4
Transmission: 5-speed manual
Mileage: 91,623 mi
Price: $54,888 Buy It Now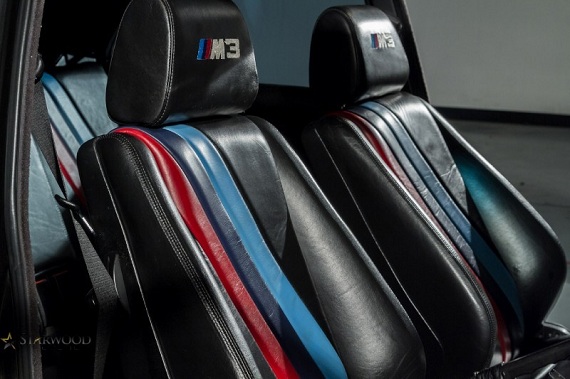 1990 BMW 3 Series M3

M Sport M3 Like no other!

Chris Campbell Moore ccmoore@starwoodmotors.com 214-367-5437 Direct 469-222-2507 Cell

Recall the earlier days of the M Sport Group of BMW when the 3.0CS and 3.0 CSi came out and whipped up on the Porsche's and put BMW on the Racing map! Here is a prefect example of that time with the first Generation M3! Super Fun and Looks excellent and all the work and care of this car has been handled by a meticulous owner!

Very tight and well maintained and it shows and drives as it is supposed to. Shifts really tight, sounds incredible, Looks Amazing! Very detailed car!

Please contact me with any questions. I take trade-ins, offer financing and arrange worldwide shipping as well. In many cases our inventory gets a lot of interest and these cars sell fast. If there is a strong interest we strongly suggest getting a deposit on the car you are interested in as soon as you make your decision to purchase the vehicle as there are 7 salespeople showing these exclusive cars we sell.

A little about Starwood Motors, We are a full service, licensed dealer in Dallas, TX. We ship worldwide via fully insured carriers. We have financing terms up to 84 months with very competitive rates. We also have leasing options available. We take all trade-ins. Call, email or text me today.

Chris Campbell Moore ccmoore@starwoodmotors.com 214-367-5437 Direct 469-222-2507 Cell
Okay, so let's cover why I hate this car and listing. First, it's an E30 M3, if you didn't know – I have no problem with the car itself, but the market craziness surrounding the car makes me cringe. The result of the quickly raising market is that any and all condition E30 M3s are hitting the market with ridiculous asking prices – what I've referred to previously as a "Hail Mary" at the market, hoping someone will grab it. But the market is what the market dictates, and so if E30s are really this expensive, while I think it's ridiculous that can't alone be the reason this car is here. Luckily, we don't have to look far. There are first the stripes. Okay, they do look to be well executed (and I think painted), but boy are they over the top for a street car and I can't imagine they help the value of the car at all. Plus, if your hope was to mimic the Warsteiner paint scheme, you got the placement of the stripes wrong (and, the colors are backwards. M3!). Then, in case you forgot it was a M3 (from the front and rear badges, you know), you've got three additional custom M3 graphics applied. Awesome. Now, everyone knows what they're stealing. Then there are the wheels. I'm sure they were expensive, but they're ugly and don't fit the car well. So congratulations, the outside now screams "I spent a lot of money AND I have poor taste. And a bad memory, and I might be dyslexic. M3". But we're not done, as when we move inside we get again an expensive set of custom M striped seats front and rear with TWO MORE M3 (did I mention it's a M3 M3 M3 M3 M3!) custom labels to remind your passengers of how much money you spent. They'll think you're dyslexic there, too, since the stripes are once again backwards. All you had to do was to LOOK AT THE STRIPES THAT YOU PUT ON THE HEADRESTS THAT ARE DIRECTLY ABOVE THE SEATS THAT TELL YOU IT'S A M3. Hey, at least you're consistently wrong? The only thing I can think is that the builder spent so much time admiring themselves in the mirror that all images they see are now reversed. That's what vanity will do to you! Then there's the radio, which is ugly and doesn't match the dash, backed up by a horrible custom subwoofer and amp setup in the trunk that makes me throw up a bit. Under the hood, we get even more M-stripes and a BMP design brace; not horrible but again a bit overdone. M3. The offensive customization seems to end there, although the exhaust isn't stock. Of course, you wouldn't know that by reading the listing, since no relevant information is offered by the seller except that it "shifts really tight". Along with Random Capitalization and possessive Porsches, we get at least two gallons of Armor All dumped throughout this car. That Armor All is pretty expensive, too; probably why the asking price is within a few chicken dinners of $55,000 – what Hagerty would classify as a condition 1.5 car, or very, very close to Concours condition. This may be a show car, but it's not on the invite list to Pebble Beach if you catch my drift.
Perhaps there's a reason it's a "M Sport M3 Like no other!"
/rant.
-Carter