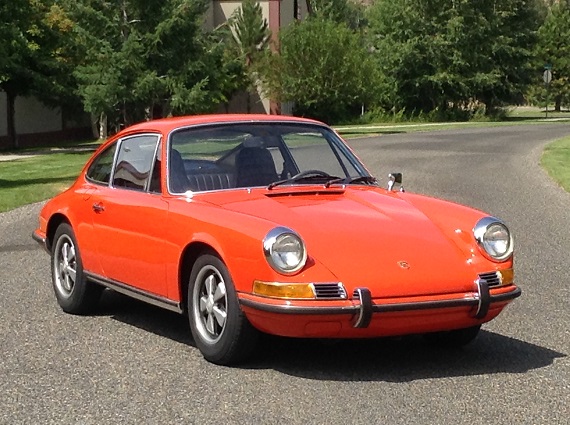 There are always certain colors that elicit an irrational excitement from me when I come across them on a 911. The most popular, of course, being Guards Red, but some of the others are even better. Riviera Blue. Viper Green. Speed Yellow. These colors certainly aren't for everyone because of their vibrant assertiveness, but for some of us they always hold a special place. For my tastes, the best shades on any sports car are orange and those are the cars that really get my heart moving. So, obviously how could I pass up this beautiful Tangerine 1972 Porsche 911T for sale from our friends at Sun Valley Auto Club in Hailey, Idaho? And, of course, with 1972 being the only year these early 911s featured an external oil tank filler, that adds an extra bit of rarity to this already rare low mileage 911T.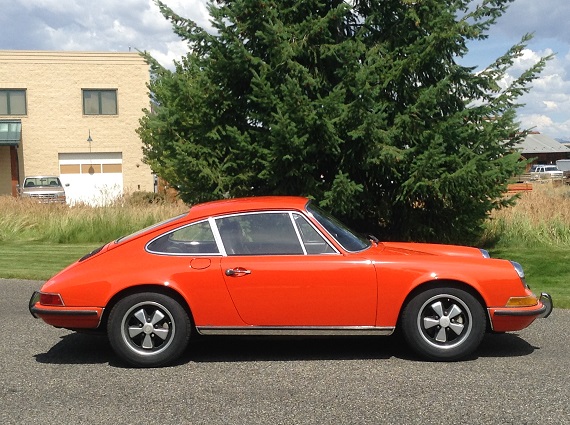 Year: 1972
Model: 911T
Engine: 2.4 liter flat-6
Transmission: 5-speed manual
Mileage: 59,827 mi
Price: SOLD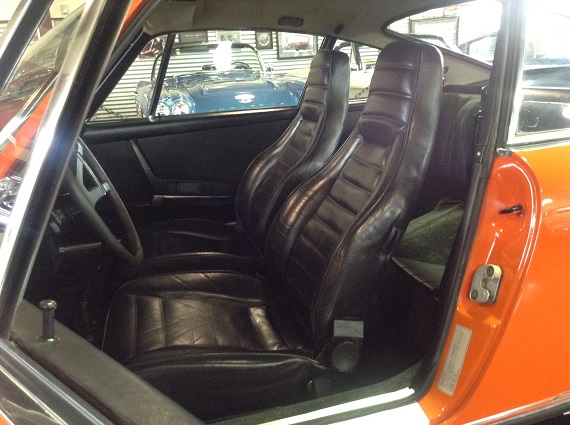 Copy and paste this link in to your address bar to view an in-depth photo gallery.
http://sunvalleyautosales.zenfolio.com/p353519817

Don't miss our test drive video and undercarriage tour at the following addresses.

Test Drive: http://youtu.be/tioHPUq0ZuM

Under Carriage: http://youtu.be/4WgM_MWyEUQ

This three owner Porsche 911 with its Factory Tangerine paint and matching numbers engine and transmission, with original maintenance record verifying engine number and more importantly we do have the Porsche Certificate of Authenticity. This time machine only required a small amount of mechanical work to sort it out. We started out with a compression test, 140 on the nose for all six cylinders. From there a full tune was done. New plugs, fuel filter, Fresh oil and filter, Valve adjustment. The valve cover gaskets were replaced, upper and lower and the heater hoses were replaced. The master brake cylinder was replaced and all brake lines were bleed. Front and rear hood shocks were the final items replaced and now this is a very well sorted out early air cooled 911. This fantastic example shows no signs of any body damage or repair. Garage kept, fantastic body, clean lines, dent and damage free other than small assortment of rock chips on the hood. Please see video for rock chip damage. They are minimal but present in the factory paint. This 911 is a fantastic driving car, very strong engine, tight running gear, it longs for the open road and higher speeds. Contact Shep @ 208.721.1973 with your questions and interest.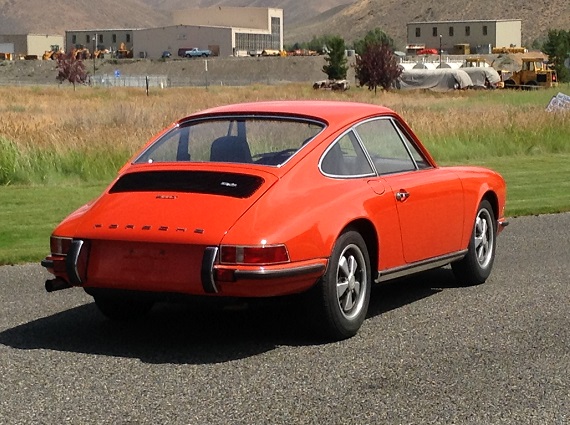 I'm always curious whether the 1972 911 shows higher values than other similar model years due to the idiosyncrasy of the oil filler and I suppose we may find out here. Everything on this 911 presents as it should with excellent looking paint and interior all in original condition. For any buyer in search of a long-hood 911 in an exciting color this 1972 911T should warrant plenty of your attention.
-Rob