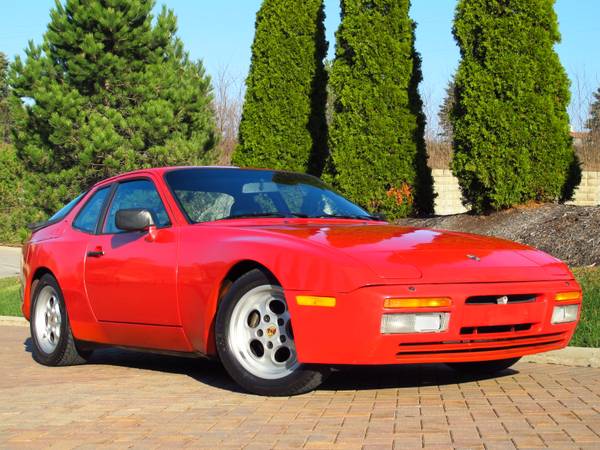 I recently read an article on Hagerty's site which indicated that they were expecting values on some of the German performance cars from the 1980s to continue to increase in value. Certainly, we've seen this first hand from the explosion of values in the 911 and M3 market through the continuing appreciation of models like the M5, M6, Quattro and GTi. In the middle of all of those vehicles lies the no longer secret 944 Turbo. Faster than most of the equivalent competition yet comfortable, relatively easy to maintain and economical, the 944 Turbo has long been considered a massive value on the used market. For about 1/3 of the investment even a average Quattro or M3, you get the best performance, a still fairly modern looking interior and classic lines outside. But days of affordability in the 951 market appear to be numbered, as Hagerty has recorded sharply increasing values in the Turbo lineup. While condition 3 and 4 cars – the most common – have been slowly increasing, there's been a Alp-esque rise to the best examples. Condition 2 cars now peak at around $18,000 – about double what they were 3 years ago. Move to the best condition examples, and you're looking at a projected market price in excess of $30,000. That's for the early cars, too – keep in mind, if you move to the later "S" or 1989 models, add a few thousand to the value right off the bat. But not everyone needs a show car, and the 944 Turbo remains a fantastic value as a classic driver if you look for an unmolested and clean example: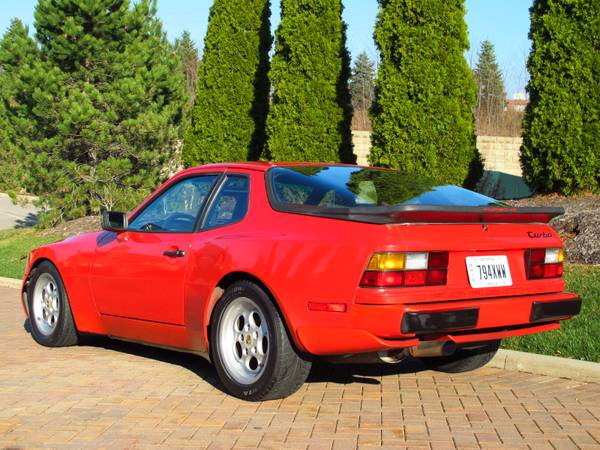 Year: 1986
Model: 944 Turbo
Engine: 2.5 liter turbocharged inline-4
Transmission: 5-speed manual
Mileage: 146,000 mi
Price: $9,500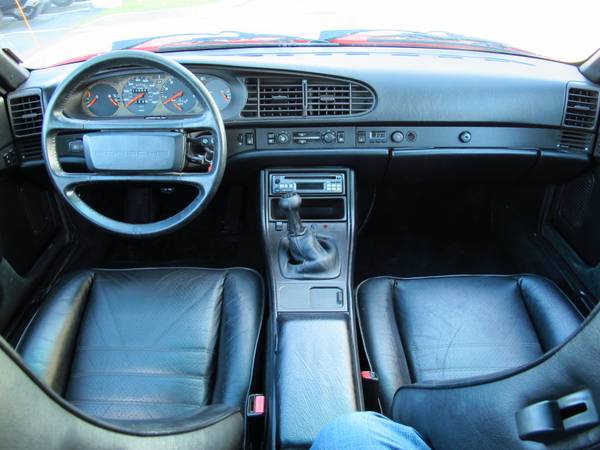 This is my 1986 Porsche 944 Turbo (Type 951).

The 944 Turbo was Porsche's overachieving car of the 1980s. These cars are balanced perfectly from front to rear, and they have outstanding handling and braking. At 0-60 in 5.9 seconds, this car was just a tick behind the 911 Turbo in speed and acceleration, and with a few minor modifications, these cars can put out over 300hp with blistering acceleration times. The power these cars have will shock you- and unlike their air-cooled cousins, these cars are comfortable, predicable and easy to drive.

This car is completely stock and unmodified. Clean stock cars such as this one are becoming hard to find in today's market.

I just took this car on a 600-mile fall trip to West Virginia and back. This car was a joy to drive though the winding mountain roads. Running a Porsche Turbo at full boost up a mountain road then rounding a hairpin turn to the next sweeping downhill turn is one of life's most exhilarating experiences- I thoroughly enjoyed myself.

The paint on this car is original, and there is zero rust on the car. The body is straight and clean, and very presentable. At nearly 30 years old, the paint and body have held up well, with some minor stone nicks, chips,scratches, etc that have been brush-touched. The body panels are straight and in very good shape, with only very minor dings and marks. Overall the paint and body of this car look very presentable.

The interior is in great condition. The leather seats are in very good shape with no rips or tears in the leather. The side bolsters aren't worn out, and the carpets and upholstery are clean and nice. The top edge of the dashboard has a few normal cracks, but the shift boot and steering wheel leather has held up nicely.

The engine runs very well and the turbo boosts powerfully. The engine power comes on smoothly and strongly with very little lag. The clutch is strong and the transmission shifts well. The brakes are powerful and the car stops very well. The suspension is tight and compliant with no clunks or noises. The car doesn't overheat, it tracks straight and it is smooth, tight and powerful on the road. This is a reliable, great-driving car that is a lot of fun to drive.

The tires have good tread remaining.

Cons: The A/C compressor is noisy when it is operating. The system is currently discharged. The cruise control engages but doesn't hold a constant speed. Also the sunroof doesn't open with the switch- the cause of this is plastic gears in the sunroof mechanism- these are available from Pelican Parts.

I have the clean and clear OH title in hand ready to transfer.

This car is kept inside my heated warehouse in Willoughby, OH. Questions, please call/text me at 440-339-4341.

do NOT contact me with unsolicited services or offers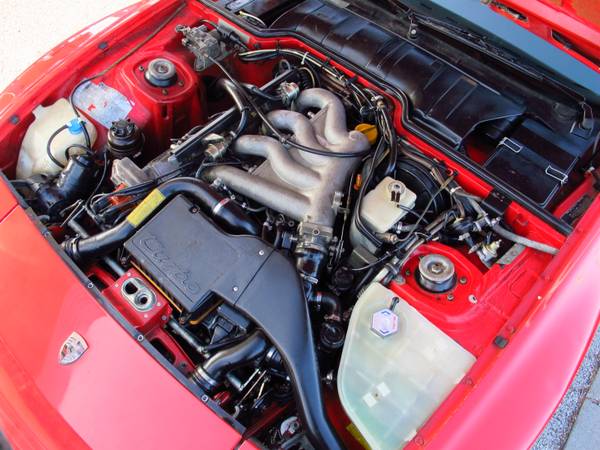 With the best part of 150,000 miles on the clock, you're not going to be pulling up to the a PCA Concours and walking away with a preservation trophy. And do you know what? That's just fine, because these cars were meant to be driven and if anything seem to suffer as much from lack of use as they do from overuse. Condition on this example is above average of the market, and the original paint and interior seem to be in great condition considering the mileage. There are some mechanical issues to sort out as there would be with most that come to market, but none of them impact livability of the car with the possible exception of the air conditioning if you live in a hot area. I love the look of the original but often gone Phone Dials and the Guards Red with black leather is certainly a classic combination. Like the M3, finding 944 Turbos on the open market isn't exactly hard as they produced quite a few. However, as this car edges up to 30 years old in three weeks time, finding examples that are in original and good condition is increasingly difficult. Hagerty currently values a Condition 3 944 Turbo at approximately $10,000 and climbing, but I'd put the condition of this car above that description with extra points for originality. If you love the 944 Turbo, now's the time to pick up an example like this and enjoy driving them before they become unattainable and cheap, tired examples that require costly refits are all that are left.
-Carter