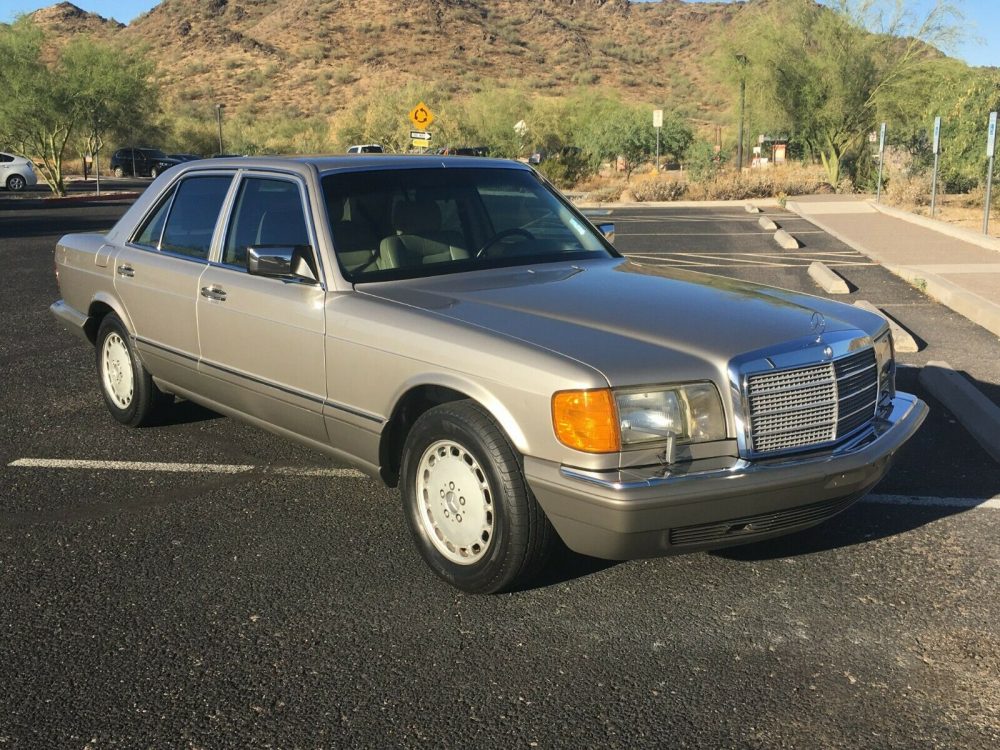 There is nearly always a "sweet spot" for everything. Not too little, but not too much. That perfect blend of everything. In the car world, having a sweet spot is something we've been chasing since Carl Benz back in '86, 1886, made a little 3-wheel buggy that changed the world forever as we know it. From that point forward, it's almost always been something that doesn't make it perfect. It has to be reliable, safe, durable, make good power, look good, return good MPGs, be comfortable, and not cost a million bucks to fix. Well, good luck finding a car to do all that. Unless, of course…
The 1991 Mercedes-Benz 300SE. The last of the W126. For some, the pinnacle of all cars. Enough power to get out of its own way, won't kill you in a crash, gets over 20 MPG with ease, and built to last literally a million miles. Nothing on this car will bankrupt you if something fails, none of the parts are too expensive, and basically anyone can work on this car if you are capable enough to actually work on cars. This example up for bid in Arizona is one of the better 300SEs I've seen come up for sale in a long time. It has just over 75,000 miles and is clean like you wouldn't believe. I'm not just talking about the interior, either.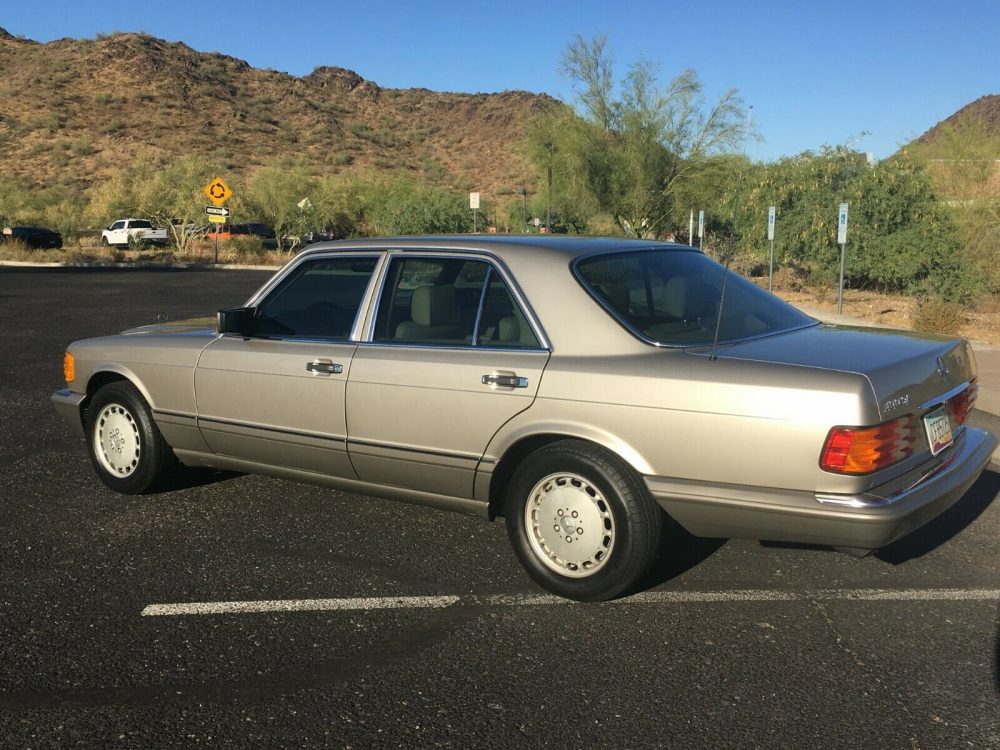 Year: 1991
Model: 300SE
VIN: WDBCA24D9MA598350
Engine: 3.0 liter inline-6
Transmission: 4-speed automatic
Mileage: 75,300 mi
Price: Reserve Auction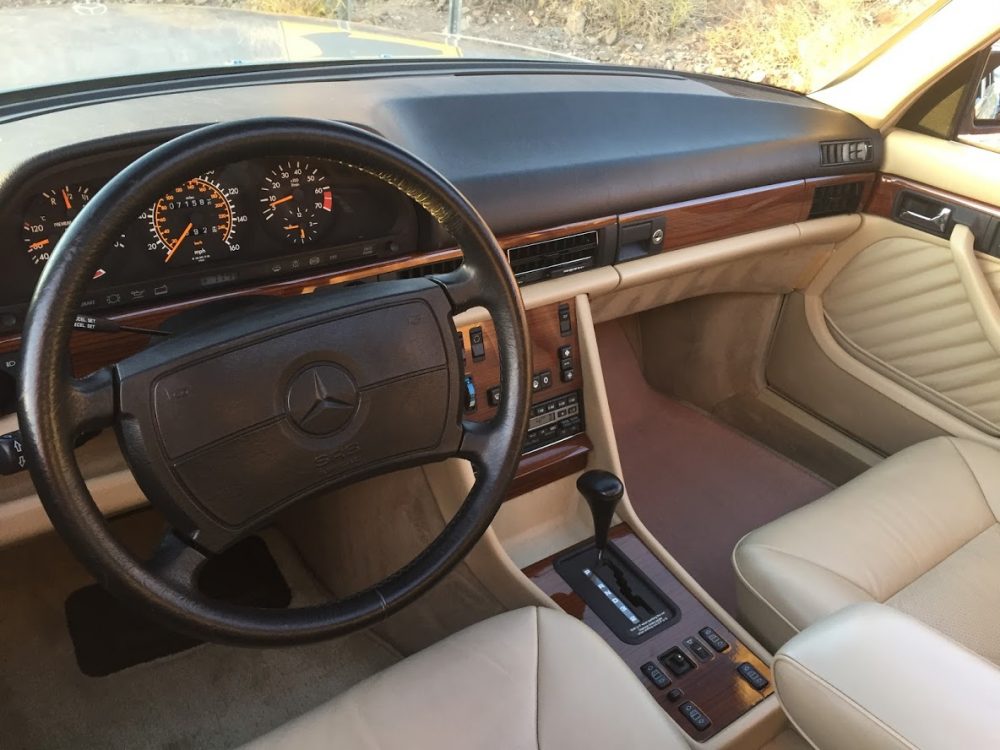 1991 Mercedes 300SE: I am the 3rd owner , and I have owned this beautiful car for 3 years. I have driven it sparingly over the last 3 years adding only 3000 miles. The original owner purchased it new in Michigan, and retired to Phoenix a few years later. My friend did the window tint in 2003. He had asked to buy it when they were ready to sell. He purchased it in 2013, and subsequently sold it to me in 17. This is a great driving car. I will detail the condition below, but its been a favorite of mine for years. i am selling to purchase a 1992 500E.

Body: Excellent original paint. No clear coat failure. The chrome and stainless is in good shape. There are small chips and mars on the grill. The glass on the drivers headlight is cracked, but it works perfectly. The motor has a small oil leak, and sometimes coolant. I think the coolant is from the plastic bottle.

Chassis: Amazing condition showing the original Smoke Silver paint, and absolutely no rust. The bottom a is as nice as the top. On the chassis pics I have the inspection pan off, but it is back on and in excellent shape. I have installed new Michelin tires on 6-17-9 to replace the tires that had been on it for 20 years. They were in good shape but dry rotting. Suspension rides perfectly and does not pull to either side. The original tool roll is still in the plastic. The spare is a new looking Michelin, but I have never had it out to see the date code.

Motor and transmission: I have completed a tuneup as well as new lifters in the last 1000 miles. Also done was the belts hoses, and belt tenshioner. The engine runs great and pulls hard. Sometimes it is has to crack a bit to start and idles rough, but smooths out after a minute or two. The AC is excellent with the vacuum vents working properly as does the automatic climate control. I have made sure the cooling system operated properly allowing me to drive with the ac on when it is 110 degrees. The transmission shift perfectly.

Interior: The front drivers seat is slightly worn on the bolster. The rest of the seats show as new. The wood has slight spider cracking by the sifter the rest shows as new. The dash and door panels are excellent. Everything works as designed including the sun roof,Becker radio, cruise control. power windows,and even the locks. Sometimes you need the to give the locks a minute to operate. There is absolutely no smoke sell inside this car. It smells like a new car mixed with the unmistakable Mercedes leather sent.

Its an amazing car that my family has enjoyed immensely.

I Have a full Google Gallery with 200 pictures and videos showing everything good and bad. If you can not open the link feel free to text me your email address and I will send you and invite. My number is 602-908-9267.

https://photos.google.com/share/AF1QipP5Wy0kbeqzVOIwKPEAmyiVrDHP0grByUA_WS6usWGz8y55_c__vHQDYfzYJbFOPA?key=QnpLajVVQTZ4RGd5TGNnakxMdlVBcURMZGhUZXRB

Please call me to ask any questions, make an appointment to see it, and of coarse make an offer.

My auction almost always end early due to a sale.

You can reach me at 602-908-9267.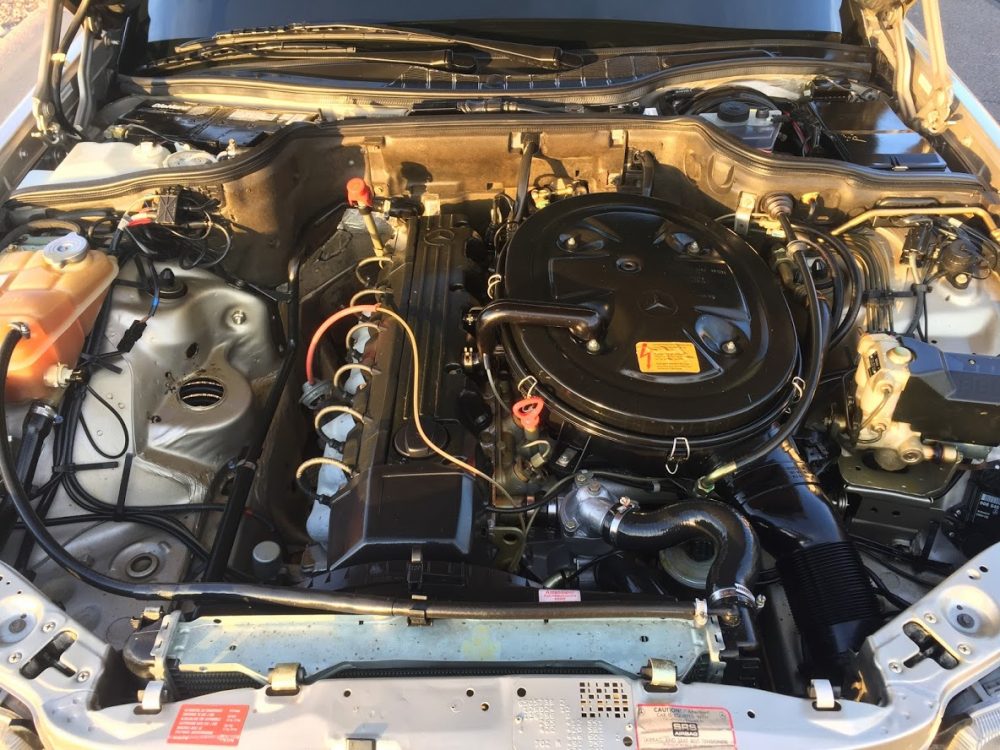 If you can eat bacon and eggs out of the wheel well, it is a clean car. It is one thing to make a car shine, but you can't fake undercarriage clean. Seriously, go look at these photos to see what I'm talking about. All on a car with 75,000 miles. It is very clear by looking at this car and reading the description that the seller truly loves this car and took care of it as such. This is how you want to buy an older Mercedes. Find the cleanest example out there from a seller who going above and beyond to keep it that way. All 200 photos tell the story better than I can on this one, so I'll let those do the talking.
So how much? Well, prices for these cars, much like every old car, depends on condition. Can you find one on Craigslist with a smashed up fender and a Hello Kitty steering cover for $2,500? Yes. Do you even want to think about buying that one? Absolutely not. Believe me, I've gone that route of "It's cheap and I can save it" a few times before and I'm not doing it again. From now on, I'm just spending the extra money on a super clean one and not having to lay on my back for 35 minutes trying to figure out where the coolant is leaking from as soon as I drive it home. This one I suspect is going to touch $10,000 and I wouldn't raise an eyebrow at that number. Those who buy these cars aren't doing it by mistake and want them for a reason. Mostly though it's a combination of everything I just rambled on about. But clearly I'm not the only one that feels this way – just watch the bidding and find out.
– Andrew