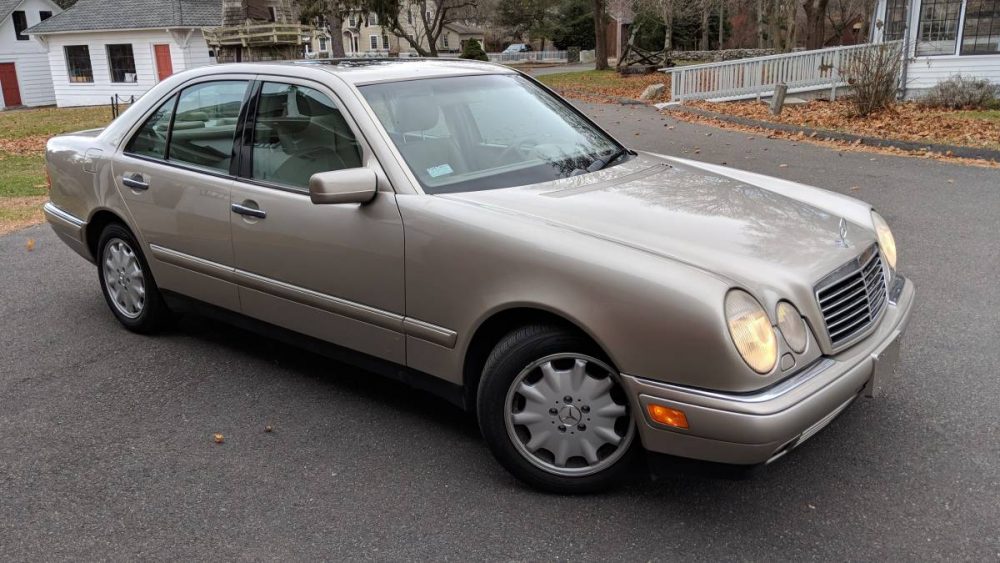 Sometimes I wonder what it would be like to daily drive a car that isn't 38 years-old and has such luxuries like airbags, ABS and a modern climate control system. Don't get me wrong, I love my W116 Mercedes-Benz 300SD, but sometimes I yearn for heated seats and a tire selection greater than three different brands. Once in a while I will see what kind of options are out there for more modern replacements for my W116 and today's car, a 1998 E300, might just be a perfect combination of modern amenities and the old school diesel feel. This W210 hails from the Northeast with only 100,000 miles and in what should be a total shocker to almost everyone reading this, has no rust. Is this the answer to all my wildest dreams and fantasies?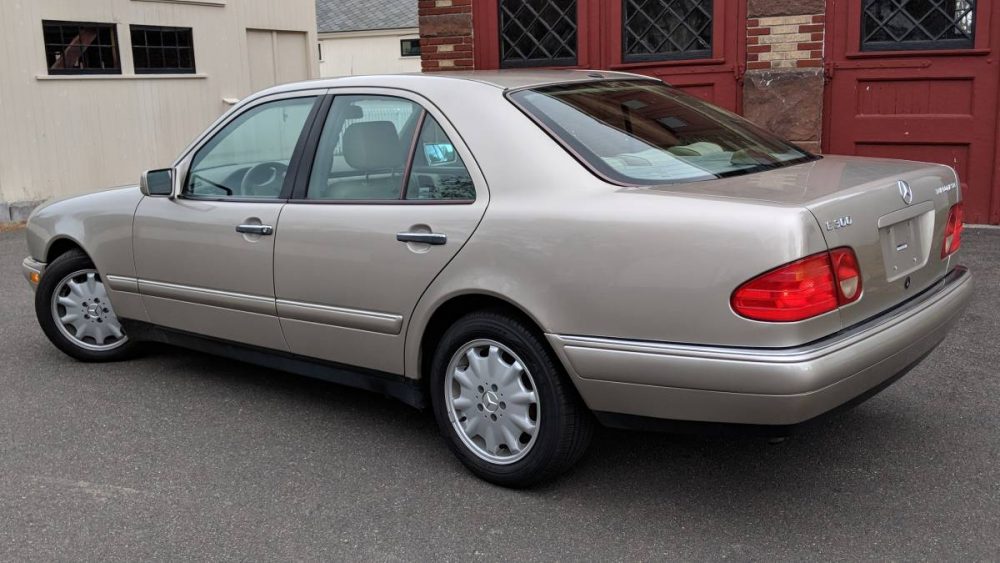 Year: 1998
Model: E300
VIN: WDBJF25FXWA658972
Engine: 3.0 liter turbocharged inline-6 diesel
Transmission: 5-speed automatic
Mileage: 100,504 mi
Price: $7,000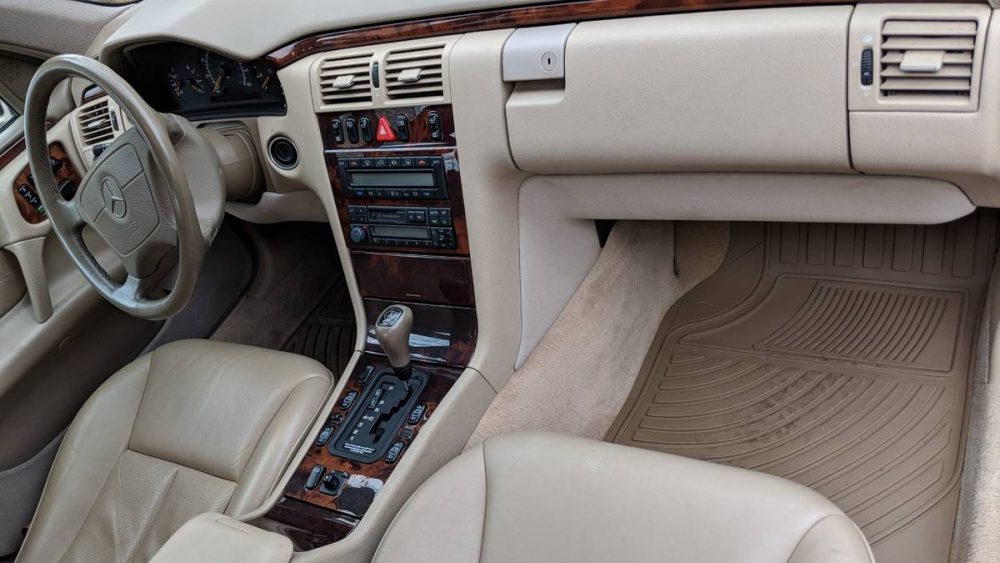 Extremely nice Mercedes E300 Diesel. One Owner. 100,000 miles. Everything looks and works exactly how it did when the car rolled out of the Mercedes plant in 1998. Serious inquiries only.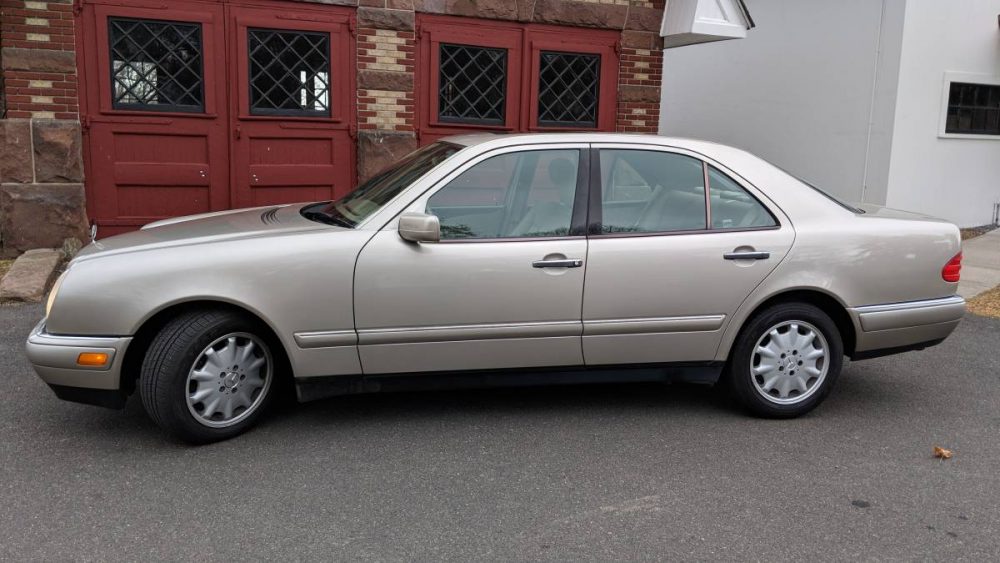 These diesel-powered W210s will never win any beauty contests but that really isn't what their purpose was. Much like its predecessors W124 and W123, these were made to be workhorses. The turbocharged OM606 is a really fine engine that is capable of 35 mpg even on its bad days. 175 horsepower isn't anything to write home about but the torque of 243 lb⋅ft is where it really shines. This is much improved over the non-turbo OM606 in these cars that made just 155 lb⋅ft. The sedate beige Smoke Silver paint and beige Parchment leather interior matches the subdued quality of the power plant but is fitting and looks great throughout. The condition is what you would expect from around 100,000 miles but I just can't believe I am not seeing any rust. Usually any early W210 from the Northeast are a rusty mess by now so I assume this one hasn't seen many winters — if any. The seller also notes that the car suffers from no pixilation of the displays as is common and has just had a fresh oil change featuring Shell Rotella synthetic.
The price of $7,500 is what the market bears currently on clean E300s. As customary, the diesel cars bring a large premium over the gas models and this is exactly the case with this car. Not a lot of people are going to sign up for this car at this price, but there are people out there searching for these exact cars because their diesel W210 has 380,000 miles and a family of possums living in the giant rust hole in the trunk lid. One thing that surprised me about this car was its $47,000 window sticker from 1998. That is over $72,000 in today's dollars, which is really expensive for what you get from this car. That kind of money bought you a whole lot of cars back in the late-'90s, yet people gladly signed up for the Mercedes instead. That tells you the kind of draw for a particular crowd these legendary diesel Mercedes-Benz models bring with them.
– Andrew