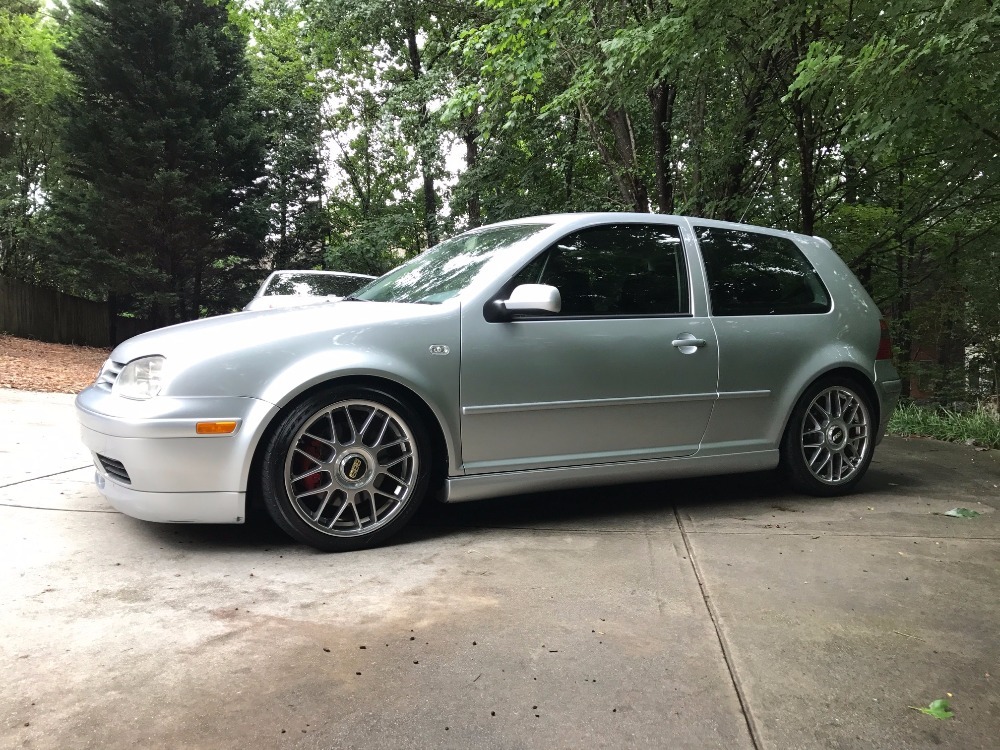 As I talked about in the recent post about the 20th Anniversary Edition GTI, the 2002 '337' was the GTI to get when they launched. The moniker derived from the original project code – EA337 – for the first generation GTI, and effectively the 2002 337 was a carbon copy of the 25th Anniversary model that was a Europe-only special from 2001. Hunkered down with the 1BE sport suspension, the 337 wore 18″ specially painted BBS RC wheels with low profile 225-section tires. Red calipers grabbed 12.4″ front vented discs and 10″ in the rear, also with veining. Powering the 337 was a 1.8 liter, 20V turbocharged motor, good for 180 horsepower, mounted to a new MQ350 6-speed manual gearbox. Underneath was a stainless steel exhaust system tuned to emit a bit more noise than a standard model. Inside the GTI got Recaro "Le Mans" red and black cloth seats, a special golf ball shift knob, aluminum interior accents and Monsoon radio system. Finally, a unique Votex body kit and retro badging helped to distinguish this model as the one to get for 1,500 lucky U.S. customers: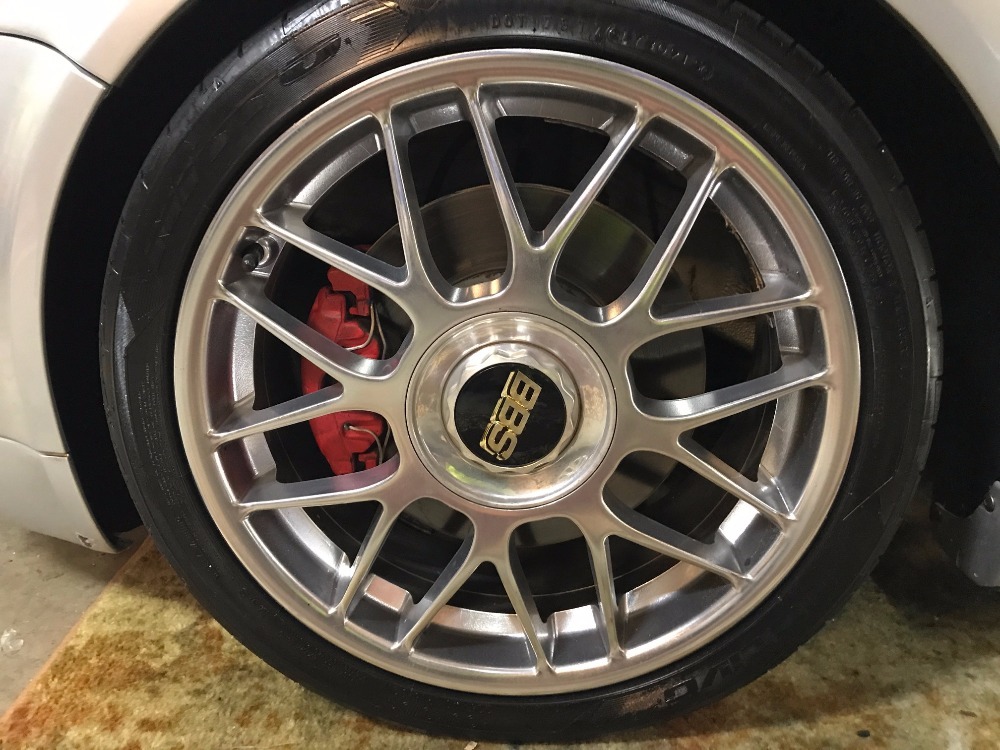 Year: 2002
Model: GTI 337 Edition
Engine: 1.8 liter turbocharged inline-4
Transmission: 6-speed manual
Mileage: 123,474 mi
Price: $6,500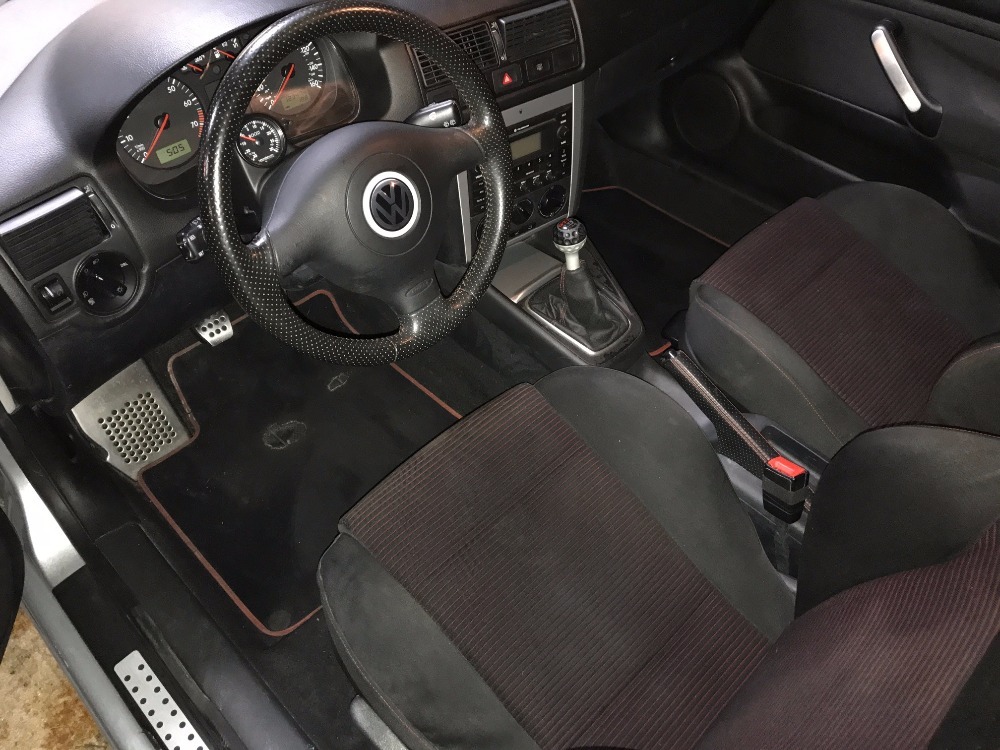 Seller Comments
I am the second owner of this car. Bought in Chattanooga and it lived in Atlanta it's whole life. Car is almost all original with the window sticker, 337 Flyer, paperwork etc etc… Car runs AMAZING.

EMAIL ME ANY QUESTIONS YOU HAVE

To understand how original it is here are the mods:

1. New BBS Centercaps (Have Stock VW ones)
2. New R8 Coilpacks and NGK R Plugs (Have BRAND NEW stock coilpacks never used as well)
3. APR Diverter Valve (Have the stock one)
4. K&N Filter
5. Quafe Differential!!!!! *Shift fork failed on gear 5/6 so it was fixed and the diff was added. Simply AWESOME.
6. Matching color boost gauge

These cars are getting HARD to find in good shape and not completely modds out or just in bad shape. The car is very clean for it's age.

Timing Belt was done around 70k
Brakes have been changed and in great shape
Everything works
Comes with EXTRA BBS RC

NO TUNE
No Check Engine Light
Passes Emissions, have that paperwork around

This is your chance to get your hands on a CLEAN 337…don't waste my time with lowballs. I will not accept them., Never seen snow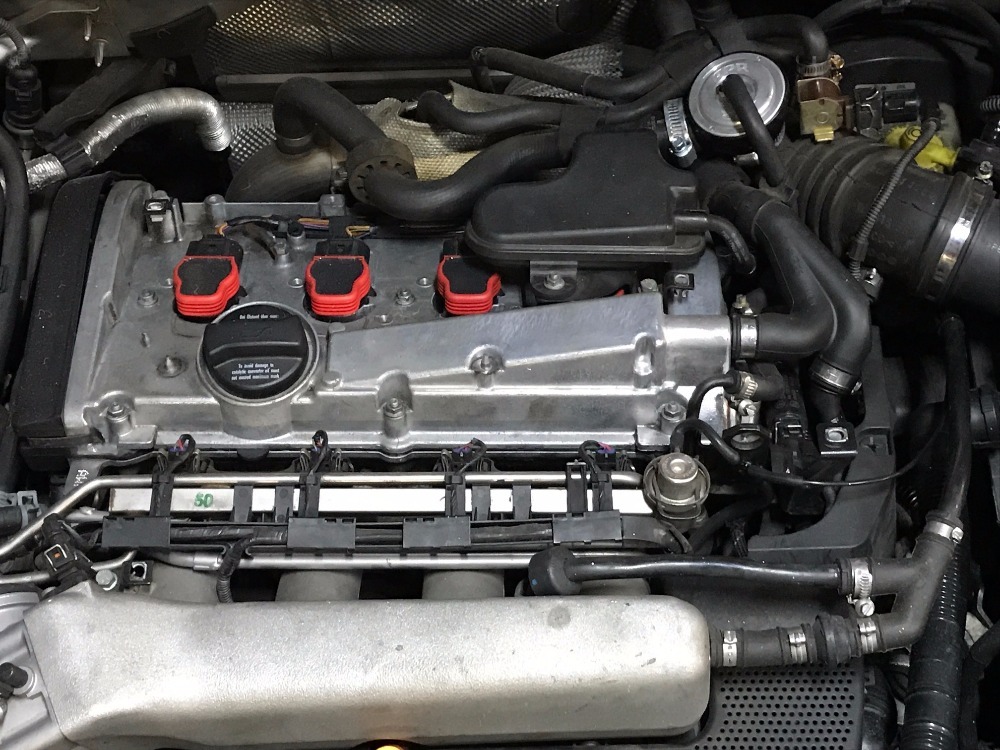 One downside of the transversely-mounted motor is the torque steer, but luckily the Quaife differential represents a substantial if unseen upgrade. Outside of that, the car remains remarkably stock with just light and easily reversible modifications. Many of these cars have been thoroughly thrashed and trashed, so it's an extra bonus to find a clean example like this with good history – and, especially a clean set of the original ball burnished, clearcoated BBS RCs. Since new, the finish on these wheels – while beautiful – has presented a problem for owners and many have been destroyed along the way. VW had so many complaints that the finish was changed for the GLI wheels the next year to a standard silver paint. The BBS wheel caps are a nice touch, too, but the originals come with the car.
Probably like many GTI enthusiasts, I had become increasingly disillusioned with the model by the early 2000s. It seemed too big and fat, too underpowered – in general, too bland. The 337 changed all that in one fell swoop and reinvigorated my interest in the model. But, probably like many others, the original $22,000 asking price and extremely limited quantities meant it was gone before it was really even an option for me. Downstream, few survive in this condition anymore it would seem, though I'd expect more than a couple were tucked away. When those emerge, I would guess that while they may be nice the price won't be as affordable. This car represents a great value as a driver in very good condition, but without the drawbacks (and price tag) of a low-mileage garage queen, and should retain its value well if cared for reasonably.
-Carter