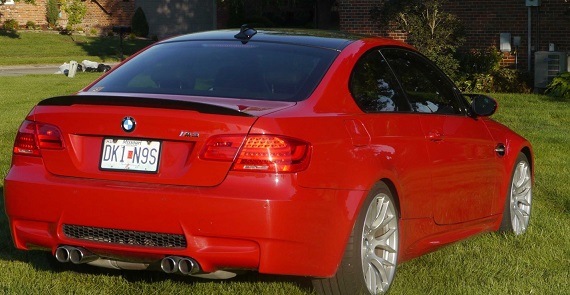 This past weekend, I went out to Coventry Motorcar to sample some of the cars. My wife and I took out a nearly new RS5; it was impressive for sure. Then we took out the twin-turbo V12 CL65 AMG that was chipped; with well over 700 horsepower and enough torque to bump-start a Saturn V rocket, the throttle pedal simple corresponded to a large amount of giggling every time I dipped into it. But the car that we drove that stood out was the less powerful, older BMW M3. It was an E46; getting on a decade older than the RS5 – and obviously the technology has increased in leaps and bounds, as the Audi has near infinite adjustments for every aspect of the car. But driving dynamics? The M3 showed why it was, and still is, the benchmark that all other cars are compared to. It was thoroughly composed down the road, and slipping inside you felt instantly at home. A throaty shout announced each touch of the throttle, growing in vigor to a scream as the motor worked its way up the tach. On the go, it felt more composed than the Audi; amazing as it sounds, the Audi felt like it was trying to convince you it was fast. The BMW felt relaxed and at ease; it was like Usain Bolt showing up at a power walker's evening workout. It just felt natural. When I got back to the shop, the manager said "if you liked that, wait until you drive the 2011".
Move up to the E92 chassis, and the lack of technology that the E46 employed was remedied. Check out the option list on this particular example, and you'll find everything conceivable and probably more than you need. The Premium Package gives you the power to move your seat, open your garage, fold your mirrors in tight spaces, navigate to those spaces thanks to the compass in the mirror, and connect your phone to the car. Premium 2 gives you an even better sound system than standard and Sputnik sending soundwaves to it. Then there's the Convenience Package, which means you don't need the keys to start the car, you don't need to know exactly where the trunk is when you're backing up, Magellan in your dash so you don't need to remember how to get anywhere, voice command so you don't need to use your hands, and traffic warning updates so that you can seek alternate routes. When you start to explore those detours, you'll find the S65 V8 to be even more useful than normal thanks to the addition of the dual clutch transmission and Competition Package, which upgrades the wheels, suspension, and brakes. It transforms from simply a means of transport to a happiness generator, making you smile with each sweep through a corner and stomp on both the throttle and brakes. And on your mountain excursion to avoid the traffic jam the car alerted you to, it's got the Cold Weather package as well to make sure you tush stays warm. The only thing this car doesn't do is wipe your bottom after you go to the bathroom, but head to a race track and it'll still embarrass supercars with its driving dynamics and otherworldly abilities. It is, quite simply, the best sports coupe you could buy: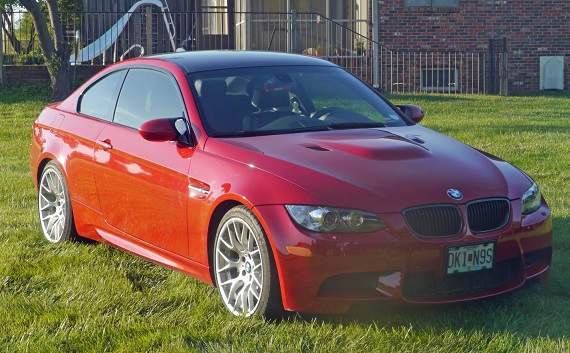 Year: 2011
Model: M3
Engine: 4.0 liter V8
Transmission: 7-speed dual-clutch automatic
Mileage: 22,347 mi
Price: $39,500 Buy It Now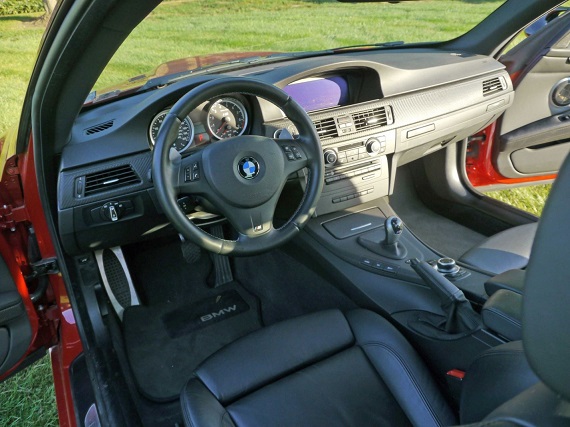 BMW M3 2011 LOADED $41,500 Odometer 22,347 miles
VIN: WBSKG9C56BE645671

A year and a half ago, I decided to buy this M3 for my 75th birthday. A lifetime car guy, I wanted something fun and truly wonderful before they took my keys away. I'm a physician who is smart enough to know my limitations, but this thing is QUICK. The two previous owners were also car guys, and for all of us, this has been our toy. It has been maintained at BMW dealers and all records are available, aside from a very few nicks and rock chips, the only accident occurred when the car parked in the hospital garage. A confused patient was going the wrong way when confronted by a vehicle going the right way. He swerved to avoid a collision and put a softball sized dent in my left rear quarter. I had the best body shop I know fix it, and challenged my detailer to find it. He could not, and neither will you, I'd bet.
This was the last series of the M3s with the M-built V8 engine, and I picked this car in part because I love that sound. Car has always been in a heated garage, and never seen snow. All owners have been non-smokers. Tires are Michelin Pilot Super Sports with approximately 4000 miles. No track time or racing of any kind, except for the unsuspecting V8 Mustang. I have a set of nearly unused winter wheels with Blizzarks mounted on the original style wheels, which are not included in the price but are negotiable for the buyer.
The original purchaser must have checked every box. Here are the details:
Melbourne Red, Carbon leather, Carbon fiber roof
Premium Package: Power folding exterior mirrors, universal Homelink garage door opener, upgraded interior trim, digital compass mirror, BMW Assist w/Bluetooth, power front seats
Premium Package 2: Satellite radio installed, enhanced premium sound system
Convenience Package: anti-theft alarm, comfort access keyless entry, rear park distance control, Navigation with other online information services, voice command, iPod and USB adapter, real time traffic information.
Competition Package: dynamic damper control, 19"x9.0" front and 19"x10" rear style 359M 19" forged alloy wheels, lowered suspension, sport mapping for electronic damping control, cross drilled rotors with oversize calipers.
Cold Weather Package: Heated front seats, retractable headlight washers, and through-seat loading system.
Other:
7-speed double clutch transmission including Drive logic. Paddles of course. I was pleasantly surprised and have fully converted to the system after a lifetime of shifting for myself; it is much more accurate and fast than am I.
BMW Black Chrome Grill set, dealer installed
BMW carbon fiber rear spoiler, dealer installed
Clear Auto Bra aftermarket, but install at purchase
Valentine One radar detector, hardwired and hidden

Call: Dr. Bill Miller, 314 dot seven-zero-seven dot 1320, Central Time

This M3 is probably one of the finest, highest optioned, lowest mileage vehicles you will encounter. I truly regret having to pass it on, but it is time for another to enjoy it, and I guess I'll head for the old folks home.
Did you ever hear the dealer story that a car was Doctor owned and never driven unless it was 70 degrees with moderate humidity and a low pollen count? I certainly have, but in this case it's not hyperbole. This car looks brand new, and with only 5,000 miles each year covered it's been sparingly driven. It was, as the seller states, about as heavily optioned as you could make one of these cars; on top of the $58,900 base price, the Melborne Red Metallic added $500; Cold Weather added $1,000, Premium 2 added $2,500, the same price for the Competition Package, and then another $2,900 for the Convenience Package. So, all in all that added around $9,000 to the price of the car. There were effectively no other options you could select outside of some dealer installed accessories, and guess what? It has them, too. Purists may bemoan the dual-clutch transmission, but unlike the clunky SMG1 in the E46, the DCT units actually work day to day, making this a racer and relaxed luxury car at the same time. On top of that, it's the end of the run for the M3 Coupe. These E92s have all the luxury and convenience of the Audi RS cars, and though they're down a few horsepower the noise is just as good and the driving is even better. 25 years after its introduction, this car was – and still is – the car by which all others are measured, the baseline for comparison, the perfect combination of a luxury car and a race motor, suspension and brakes seamlessly integrated. It is just a staggeringly good car.
-Carter