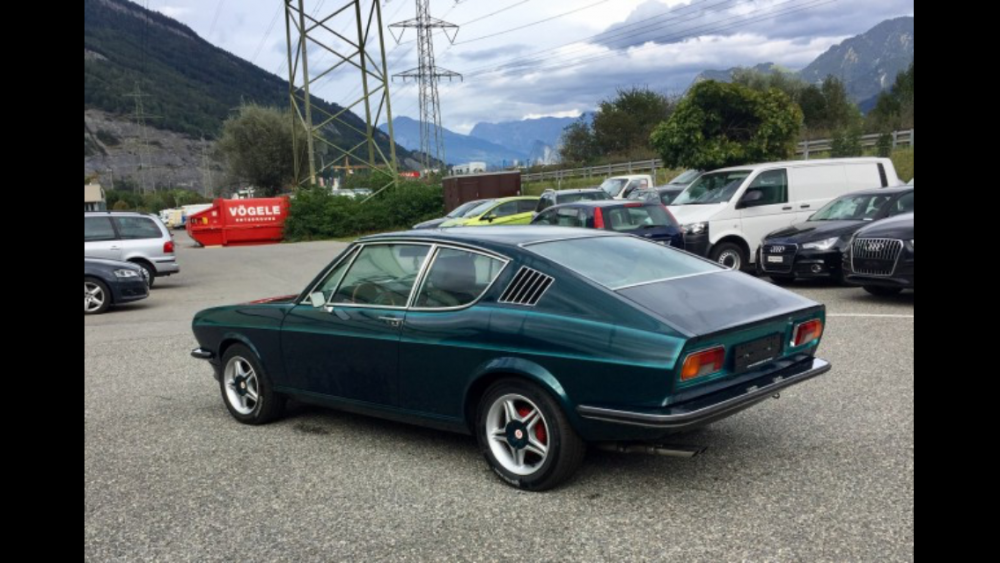 Were it not for the four rings on the front, it would be pretty easy to mistake the Audi 100 Coupe S for any number of other late 1960s – early 1970s GT cars. There's a loose resemblance to the the second generation Mustang, for example, but a much stronger link to cars like the Datsun B210 and original Toyota Celica. Too pedestrian for you? How about the Fiat Dino, Jensen Interceptor, Ferrari 365 GTB/4 and Aston Martin DBS? Indeed, there were many coupes that shared the relative same profile in this era, though truth be told it's not likely that you'll mistake the Audi for a Ferrari once the curves beckon. Underneath, the Coupe S was – after all – a C1 Audi, not known to be the best drivers out there but good cars on the highway. With 113 horsepower, even with the 4-speed manual you won't win any drag races. However, it's a sharp looking and rarely seen classic, with only a handful in the Western Hemisphere (there are 5 known in the U.S., for example, since they were never imported). That makes this Audi even more rare to see on these shores than a Sport Quattro, for argument's sake. Though it's not as desirable, there is nonetheless a fanbase that love these very pretty early Coupes: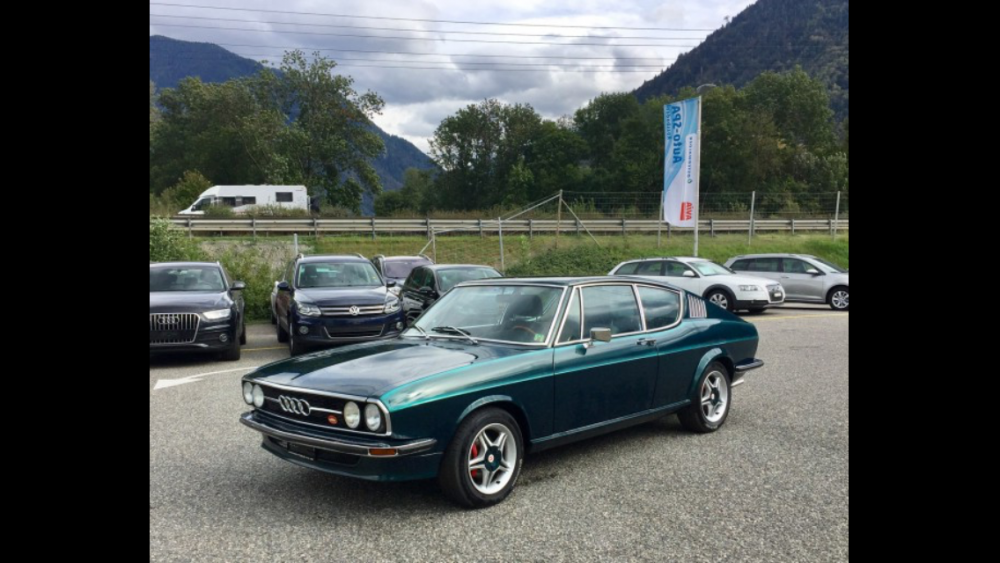 Year: 1975
Model: 100 Coupe S
VIN: N/A
Engine: 1.9 liter inline-4
Transmission: 4-speed manual
Mileage: 95,100 mi
Price: $36,900 Buy It Now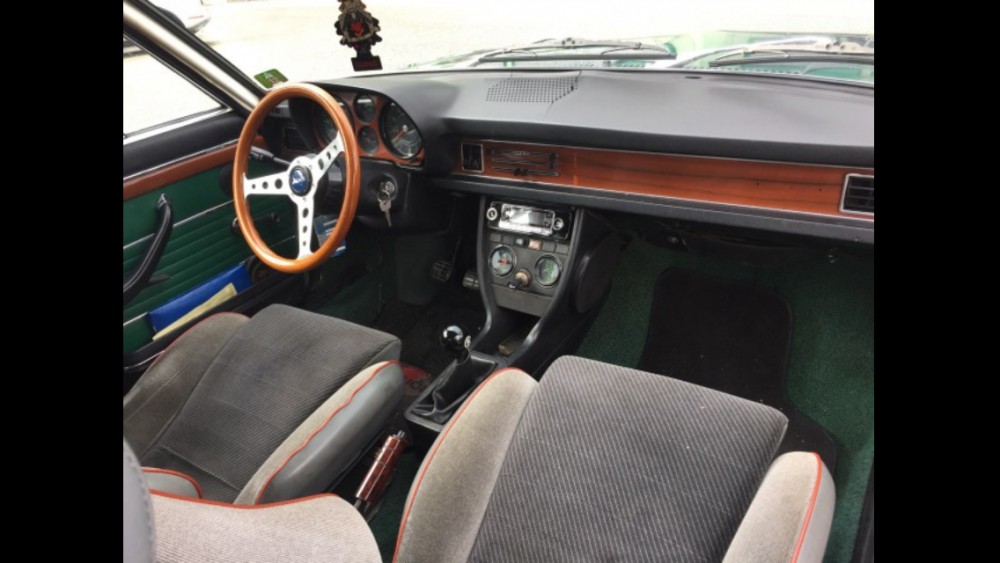 Here is a beautiful Audi 100 S in good condition.

Feel free to contact me.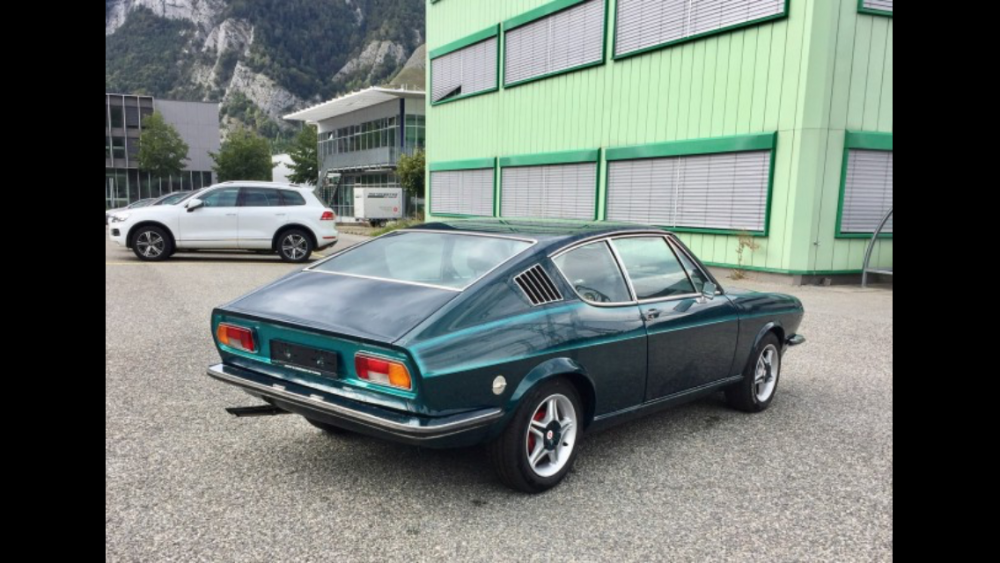 Obviously, you're taking a roll of the dice with this one. The pictures don't hold much description, but we can guess it's not an original color and the interior has also been redone with what appear to be Volkswagen sport seats and a Nardi steering wheel. Outside of the visibly cracked dash, it all looks nice. What appears to be airbrushing down the flanks of the car is less fitting to my personal taste, as are the somewhat ugly alloys. This one also wears a front air dam which usually isn't seen and the ride height appears lower than standard. Slap a set of period BBSs on or even the standard hubcaps and make the exterior all one color (the green is a lovely shade!), and this one looks a winner restomod.
But there are other difficulties, of course, not the least of which is the price. At $37,000 and located in Switzerland (how they got a modified car inspected there is a whole other series of questions!), you're at least $40,000 away from enjoying this one here. That's 50% more than the last clean, original example I looked at and puts you firmly into Quattro territory. While the pool of Coupe S models here is much smaller even than the infrequently seen Quattro, you can be which one most would choose. The market on these cars is really in restored-to-original examples. Still it's a treat to see any C1 Coupe S, so thanks for indulging me!
-Carter