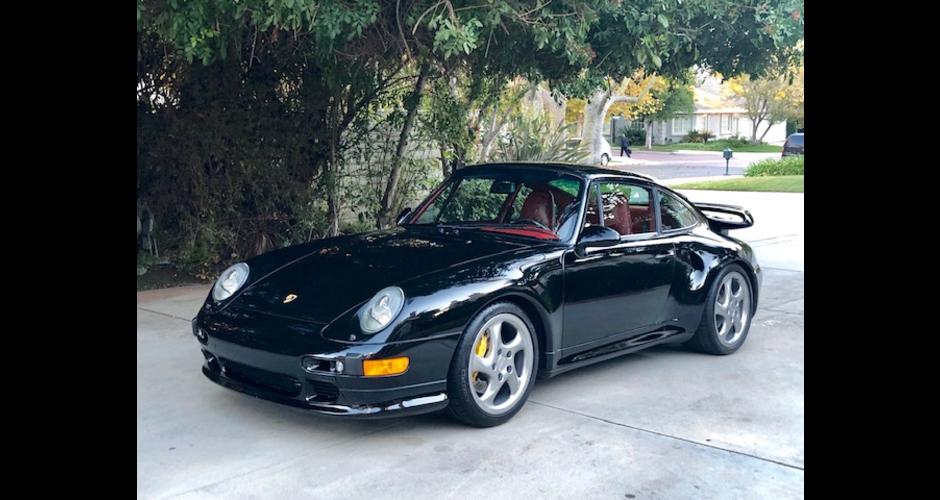 Here we have another 1997 Porsche 911 Turbo S. The final climax of the air-cooled 911 and quite rare. This one is not a ridiculously low-mileage garage queen like the last Turbo S I featured. While it's hard to call any twenty-year-old 911 reasonably priced at almost $300K that's pretty much exactly what we have with this one. Of course, there are reasons for that reasonableness. In this case, a touch over 80K miles and an engine rebuild account for the discount. Even so, is it worth it? It's still around $100K more expensive than a low-mileage non-S 993TT and you likely could buy 2 of those if you allowed for comparable mileage and condition. Such is the cost of rarity.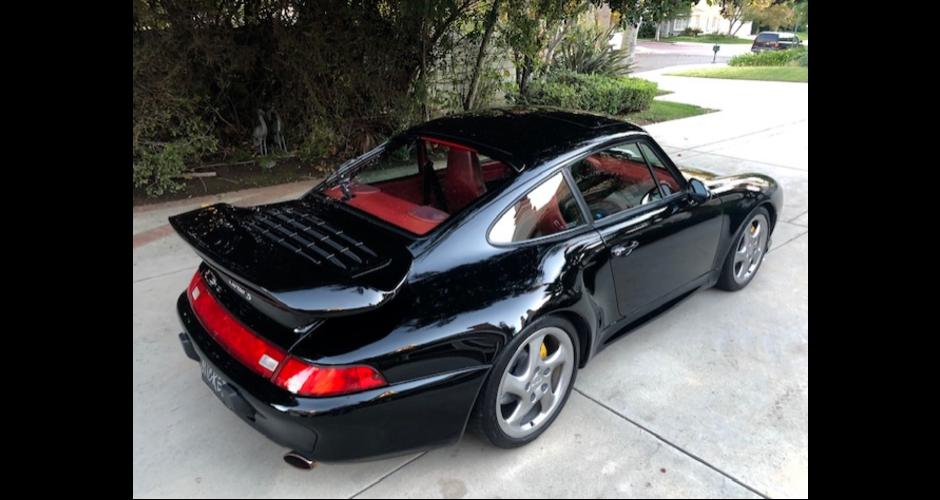 Year: 1997
Model: 911 Turbo S
VIN: WP0AC2991VS375920
Engine: 3.6 liter twin-turbocharged flat-6
Transmission: 6-speed manual
Mileage: 80,015 mi
Price: $269,999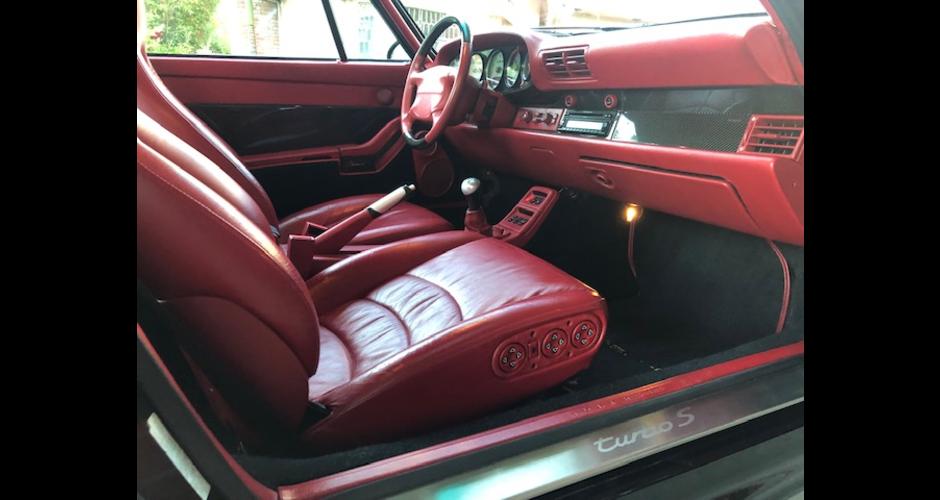 Here we have a very rare and special Porsche. There were only 187 produced for the US. It is one of the very last air cooled Turbo Porsches. This is as rare as it gets. This fine example, is a 1997 Porsche 993 Twin Turbo S model. Finished in an even more rare, Black with Red Leather Interior, with extensive carbon fiber thought. Only in the 993 Turbo S, is every switch, knob, Ac vent blades, etc. detail wrapped in German leather. The exterior is a sculpture and the interior is a masterpiece.

This vehicle had a complete engine rebuild by Rusnak certified Porsche dealership, at a cost of over $35K, we have all the documentation. This vehicle is esthetically and mechanically, flawless. It looks magnificent and drives like a new car. This vehicle was owned by a collector that enjoyed it and drove it to his office daily. You can buy a low mileage 993 Turbo S for $600K and park it in your garage like a museum piece, or, you can buy this perfect one for only $299K and actually drive it, enjoy it and let it put a smile on your face every time you take it out.

This vehicle has never been in an accident, it has a clean title and a clean Carfax report, it has extensive service records, and everything works perfectly on the vehicle.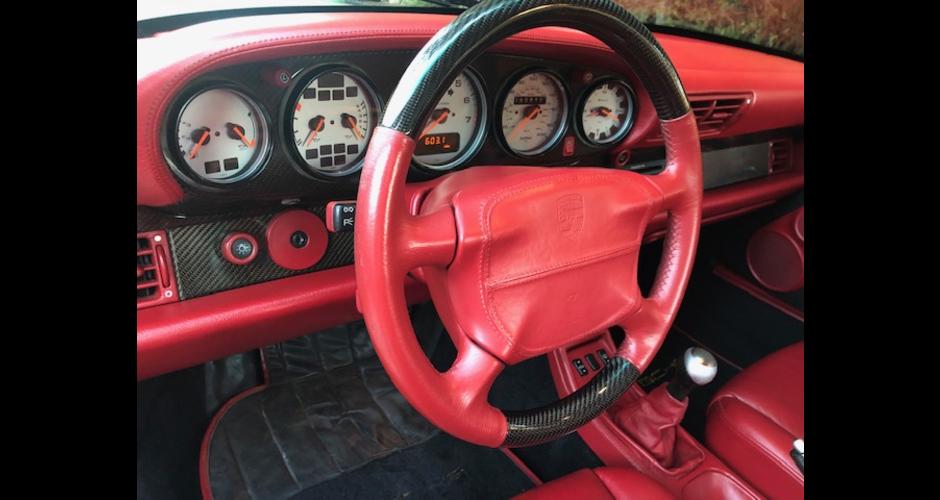 Of course someone likely will find this worth it. And it certainly might be. It is true that the asking price here is less than half the cost of an immaculate Turbo S, but those numbers are driven by collector value and don't always apply the same to a daily driven example that's had an engine rebuild. On the other hand, IT'S A TURBO S. A $600K 993 won't be driven anywhere. You probably can only sit in it for brief periods so as to avoid creasing the leather. But this one you can enjoy as you'd like. It ain't cheap, that's a fact, but it isn't easy to find one of the best of the air-cooled world and still feel like you can drive it around worry free (or as worry free as you would drive any $300K car). Also, the price already has come down $30K since its initial listing so the sellers may be looking to move it fairly quickly. That's good.
Enough about value, I haven't even said much about the details of the car. I've been on a run of black Turbos lately, but this one at least is rather distinguished by its bright red interior. It's not all red as the lower doors and carpets are in black along with the carbon fiber package that further fills in the doors and dash. That means the red is broken up a decent bit. Whether you find that to be an improvement over the all red look of some 911s I'll leave to you. I prefer all red, but I know for many it's a bit too much. Either way it certainly creates a nice contrast to the much more standard black exterior. As noted above, the engine has been rebuilt and that work is said to be fully documented. In every other way it appears to be original and in addition to the records of the engine rebuild it is said to come with extensive service records.
As you might expect from a Turbo with an engine rebuild this one has been driven, supposedly daily by its owner, and as such sits with 80,015 miles on it. That's a good bit more than we see with most of these cars, but it's certainly great to see. I know I'd love to daily drive a Turbo S and it's sure to make for a much more enjoyable commute. Even through its daily use the condition of this Turbo S looks quite good. There's very little apparent wear and while the pictures aren't of the sort that really let us see its true condition, what we see does look more like a car with far fewer miles.
So you get a great 993 for a little bit of a discount. Still very expensive, but you'll turn heads like few other cars on the road and with full knowledge that its value isn't going to plummet with each passing mile.
-Rob