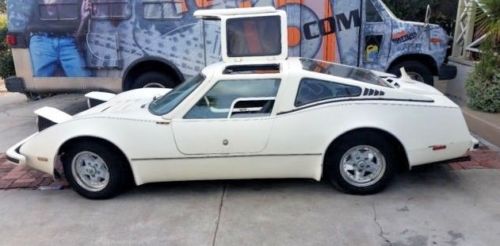 Kit cars don't get much love on these pages. Well, to be fair, they don't get much love, period. But kits cars do offer something; exotic(ish) looks on a pedestrian budget. And strangely enough, some kit car and limited-manufacture cars have begun to be considered collectable in their own right. So when I came across two unique Volkswagen-based bits, I thought "why not?"
So today we have two very limited production examples of fiberglass laid over a VW chassis. Which is the winner? Let's start with the Bradley GT II: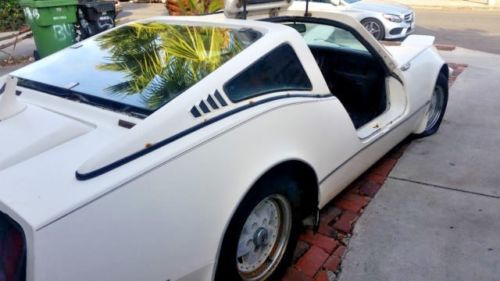 Year: 1974
Model: GT II
Engine: 1.5 liter flat-4
Transmission: 4-speed manual
Mileage: 4,232 mi
Price: Reserve Auction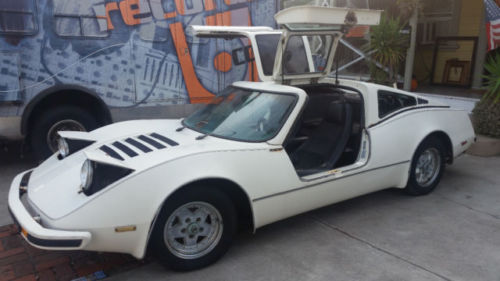 Up for Auction is a
Rare Garage Find That Has Spent
It's Entire Life In California!

This is a Bradley GT-2 Luxury Sports Coupe!

1 of just 500 Manufactured,
with far fewer constructed professionally such as this one!

AUCTIONED WITH A
VERY LOW RESERVE !!!!!!!!!!!!!!!!!!

VEHICLE BACKGROUND

After many successful years of producing the Bradley GT, Dave Fuller was quietly designing the companies next offering. Sometime in 1977 Bradley Automotive Introduced the Bradley GT2. The GT2 was billed as a "Luxury Sports Car Kit" While the GT2 still utilized the Standard VW bug donor that was the only thing it shared with the GT.

Inside and out the Bradley GT2 had more of a production car feel. It had inside door releases, a nicer interior and a better gullwing door system in which the door openings sat lower to make it easier to get in and out of, and the gullwings were framed to make them stiffer. In addition it had slide down side windows to aid in ventilation.

Some of the other features that set the GT2 apart from the GT was better bumpers, a steel reinforced roof and electrically operated pop-up headlights. The second major area was comfort. The new interior provided enough legroom for occupants over 6 feet tall. The price for all of this "Luxury" was double that of the Bradley GT. It is said about 500 of the GT2.

Bradley Automotive also sold a 1929 Mercedes Benz Replica called the Bradley Baron Convertible, a Bradley Baron Dune Buggy, and a boat called the Surfer GT

VEHICLE CONDITION

The vehicle is an unrestored garage find and since the owner passed away, very little is known about the vehicle's past. It has a 1974 VW Type 3 chassis and engine. However, the Bradley GT-II was produced after 1978 so the vehicle is actually newer.

This retains it's original white color, although faded with patina, which is consistent with other California fiberglass autos and vehicles that are nearly fifty years old. The exterior has nicks and scratches and there is a gouge in the fiberglass near one of the headlights, but the vehicle is in overall good condition for its age. More photos to follow shortly.

The interior is clean with only a few deficiencies. All of the glass is intact and appears to be original. Mechanically, the car is a bit of a time capsule, save the new battery and cables. The vehicle runs with prime gas, pouring gasoline directly into the carburetors and a jump. The original gas tank smells of turpentine and I would replace it or boil it. My guess is that someone years ago tried to clear out the tank but it runs with a one gallon stand alone tank. The factory tank is in the front of the vehicle, very much like a Volkswagen Beetle. The brakes are a bit soft and that would be an area to remedy before an excursion. All in all, a solid that appears to need little to get it established as a daily driver. The title is in hand from the State of California and was issued in late 2017.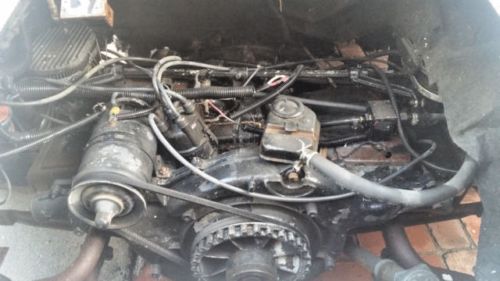 Even the best Bradley GT II isn't a great looking car at this point in history. Looking a bit like something out of the ARK II television show where "a crew of scientists and their chimpanzee (there has to be an ape, of course) wander the post-apocalyptic Earth of the 25th century. Inside a super R.V. The crew also zipped around in an awesome ATV and jet pack, too." The only thing missing? This Bradley GT II, which coincidentally may have been in storage since the last time that ARK II was seen by anyone. There isn't much that's appealing about this car to me. It reeks of cheap 1970s VW kit car even though it was fairly expensive at the time and linked to Shelby Automotive. It's an interesting footnote in history that will get some looks at a show if you get it up and running, though, and will only set you back a few thousand dollars. Are there better options?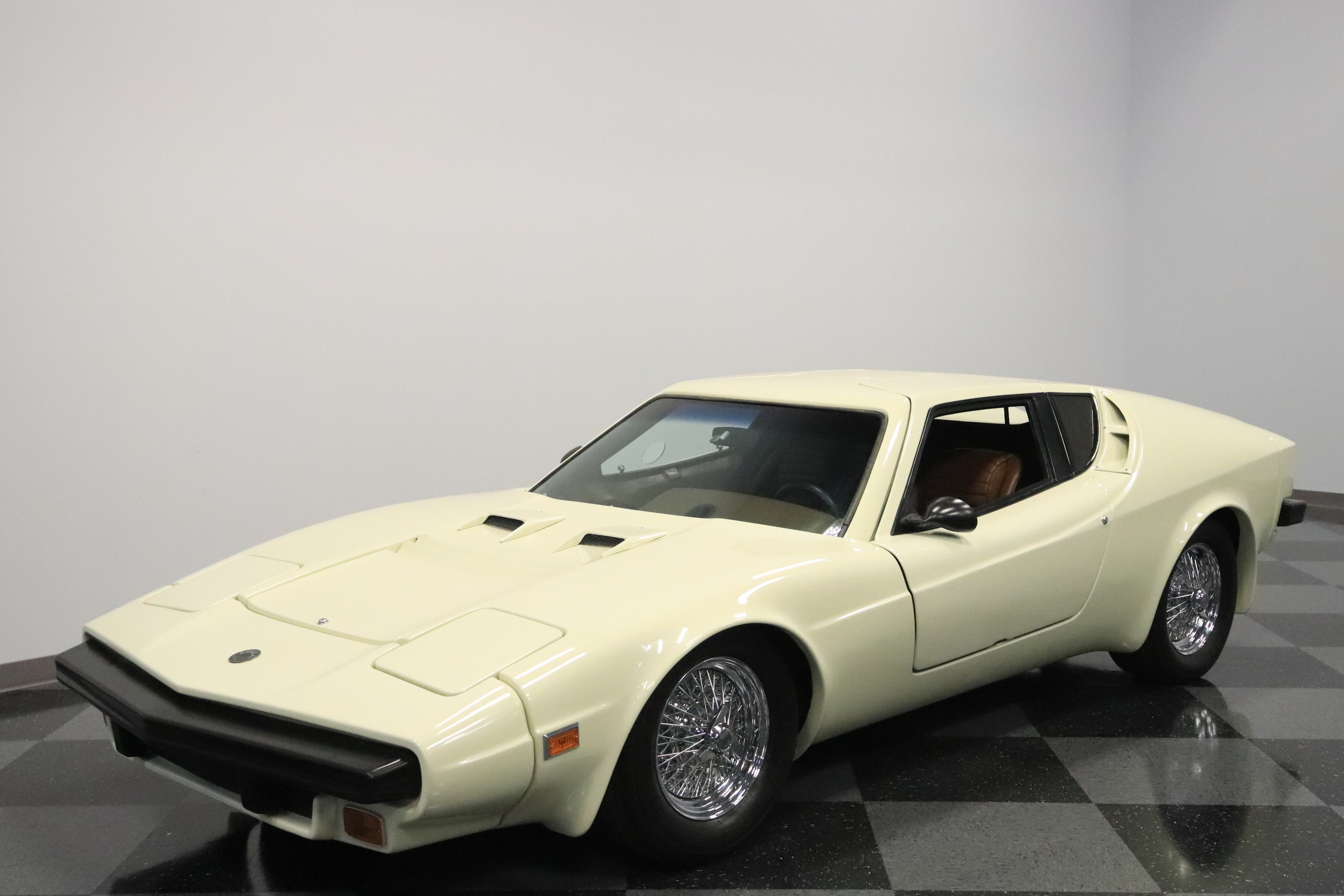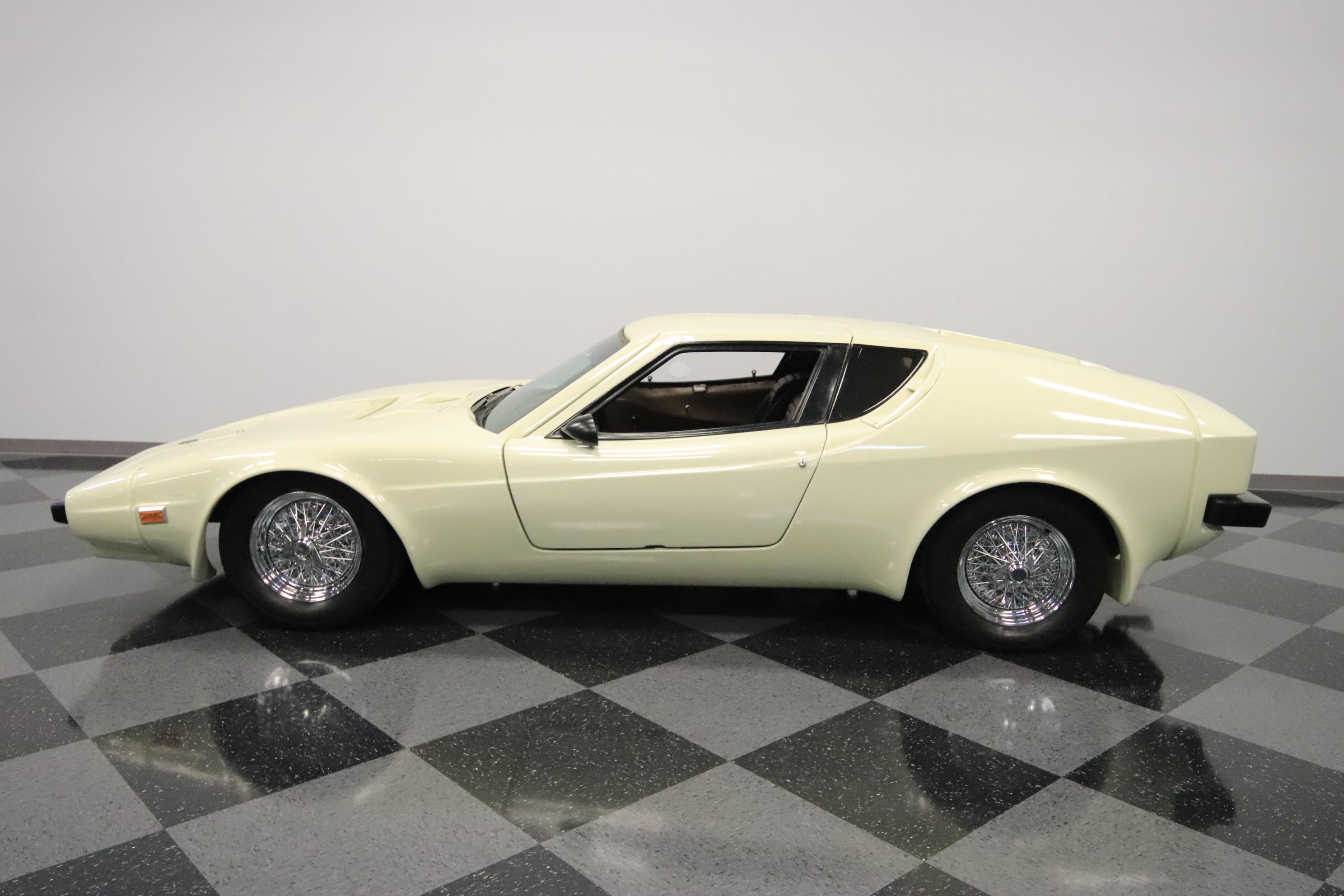 Year: 1963/1980
Model: Aquila
Engine: 1.2 liter flat-4
Transmission: 4-speed manual
Mileage: TMU mi
Price: $17,995 Buy It Now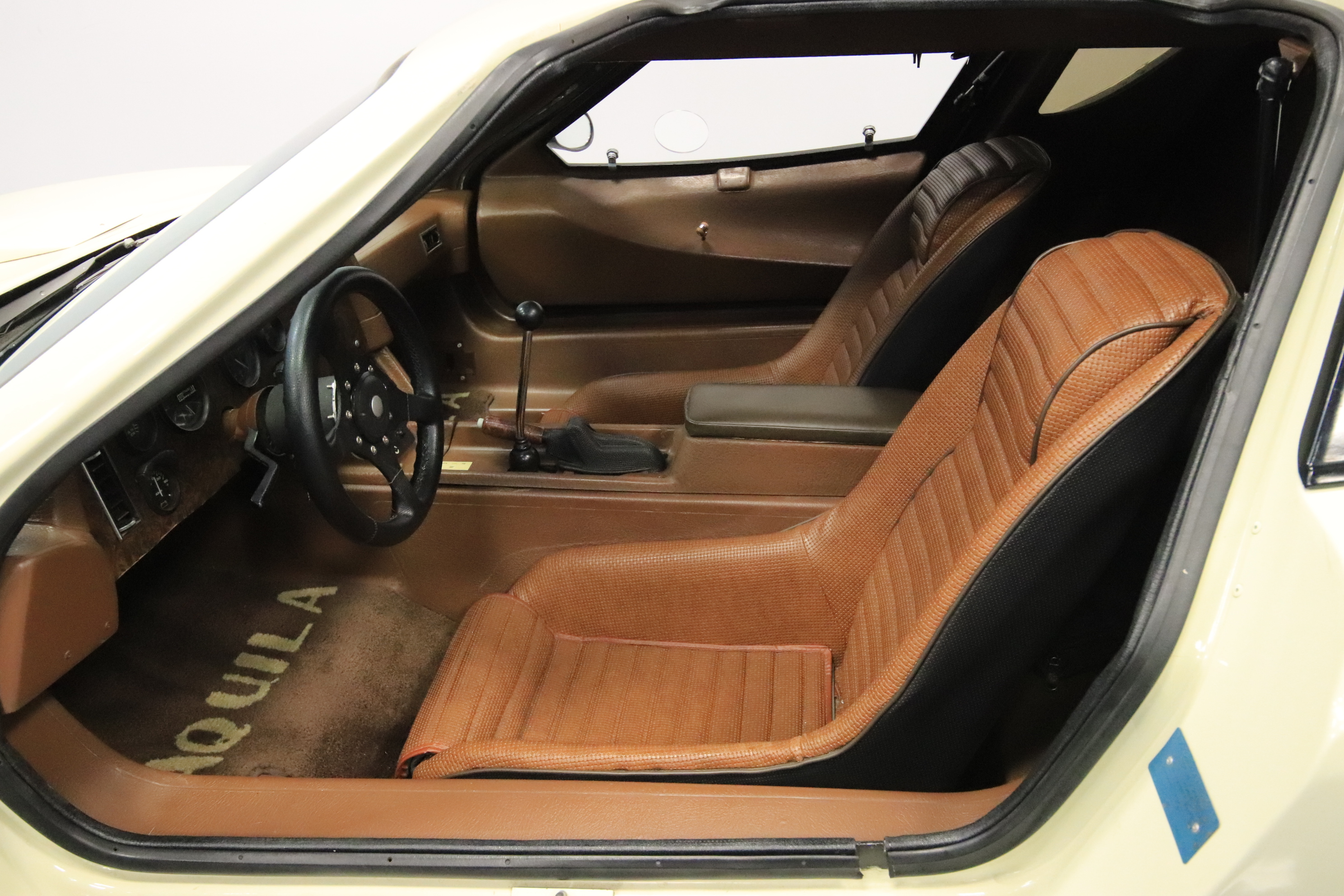 Streetside Classics | Arizona
Phoenix, AZ

(480) 926-1344

sales-phx@streetsideclassics.com
The Nation's Trusted Consignment Dealer, Many Locations Nationwide
1980 Volkswagen
Aquila

Stock:
0142-PHX

Engine Size:
1200 cc

Transmission Type:
4 Speed Manual

Exterior Color
White

Interior Color
Brown

Miles:
134 (Unknown)

Location:
Phoenix, AZ

Vehicle Options

Vinyl Interior

Description

This is the kind of car that will turn heads and stump car show judges. And so it's amazing that a gullwing classic like this 1980 Volkswagen Aquila can also be so affordable.

So we know your first question is "What is an Aquila?" It's an American-made fiberglass body company the produced complete kits to turn plain-Jane Beetle into a BMW M1-like exotic. In fact, the transformation is so extensive that there isn't anything from its VW roots still visible on the exterior. Instead, you have a low & sleek hood, pop up headlights, plenty of aggressive air inlets, and a sporty profile that will make people think this is a rare and expensive classic. And in fact, they are half-right. This is body #137, and it's believed that there were as few as 150 of these produced in total during the company's full run in the early 1980s. So when you have bright cream paint, brighter wire wheel covers, and a well-preserved body, you know that someone has taken care of this like a low-batch car should be.

From the moment you open up those show-stopping gullwing doors, you can tell just how a complete build this is. After all, if you've seen a lot of kit cars, you know few others have such a nicely coordinated interior and name-embroidered carpeting. The low-slung leatherette bucket seats make you feel like you're in a true exotic. And that feeling is heightened further by the sports steering wheel, overhead console, and full Stewart Warner gauge package set in the burled walnut-style dash. There's even a vintage SpaceKom Autocomp 7000A fuel efficiency computer. That seems quite fitting on a car that was fabricated in the 1980s out of Cupertino, California (home to Apple Computers.)

While the interior and exterior are pure low-batch exotic, you'll be happy to know that the hardy Beetle drivetrain is still underneath. So you can look like a million-dollar car, but maintenance is still shade tree easy. The VW 1200cc powerpalant is not going to give you supercar levels of speed, but you will get plenty of joy as the four-speed manual transmission allows you to take full control of the Beetle's famously robust motor. And there is even an upgraded exhaust to give you a throatier tune that a Bug.

This car requires a little more homework than others, because we know you're going to get plenty of admires asking for all the info on an exotic they never have seen before until you arrived. Oh yeah, this level of cool attention is rarely so affordable. Titled as a 1963 Volkswagen Beetle, don't let this Aquila slip away. Call today!!!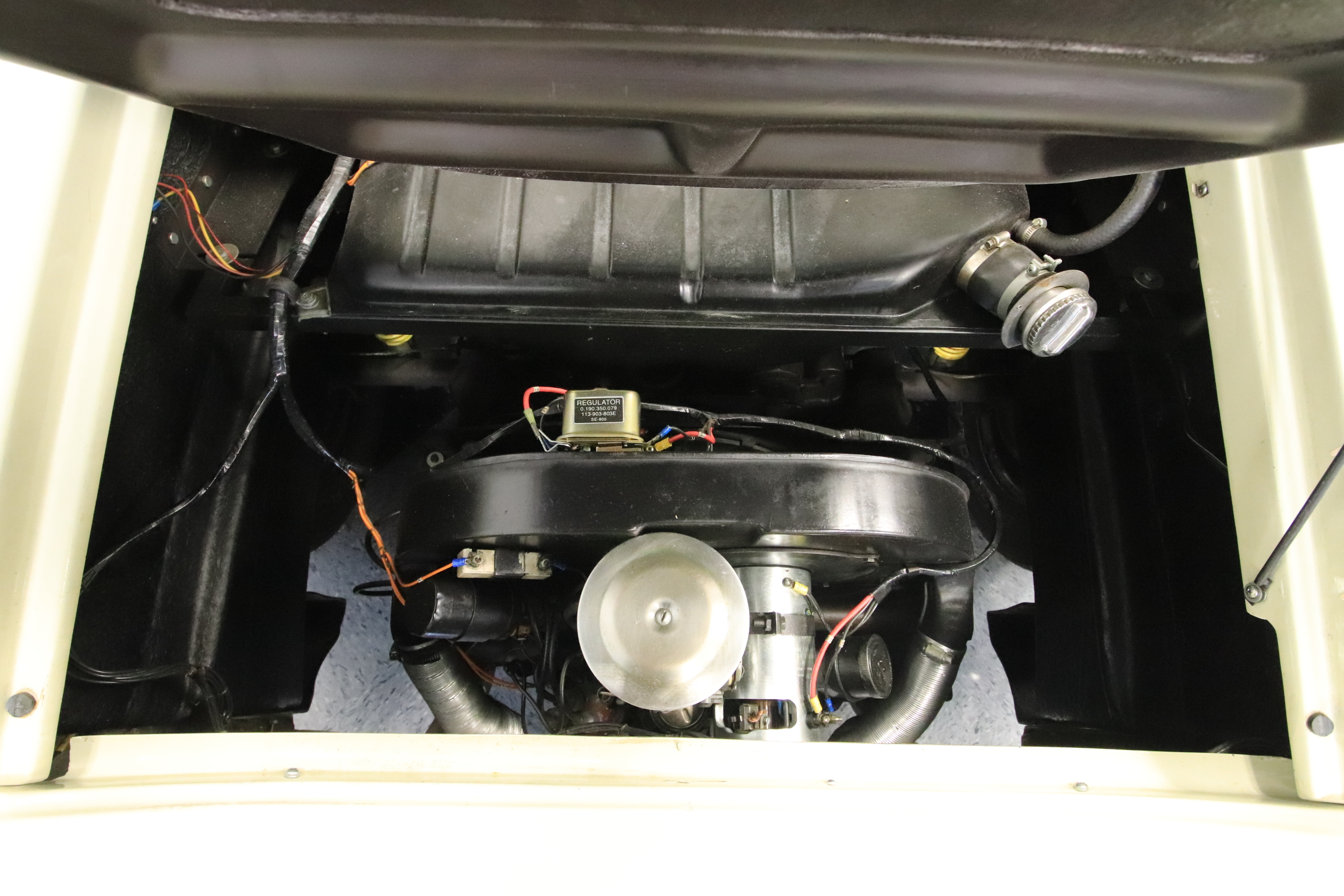 I have to admit, I had never heard of the Aquila before seeing this car. That shouldn't be a huge surprise because of the very limited nature of this car, with only a claim of 137 produced. While the seller claims it was made to look like the M1, Hemmings pointed out that American Fibre Craft was looking to copy the Bracq-design for the Turbo concept. To me, it looks a bit more like the Lamborghini Jalpa in execution. Regardless, it's in significantly better shape than the Bradley, and it's also much more tastefully designed. It looks like a 70s supercar instead of some aborted vision of the future. The only thing really out of place? Those wire wheels. If you mounted a set of low offset Campagnolos, most would probably think this was a Lotus, Lamborghini, or a Ferrari rather than a Beetle with a body kit.
Pricing on the Aquila is pretty high at $18,000. Consider, for a moment, that for a little bit more you could get an actual fiberglass supercar from the 1970s – a Lotus Esprit. But considering the rarity and the generally well executed looks, coupled with great condition, it's not really all that outrageous if you're into mad fiber.
-Carter