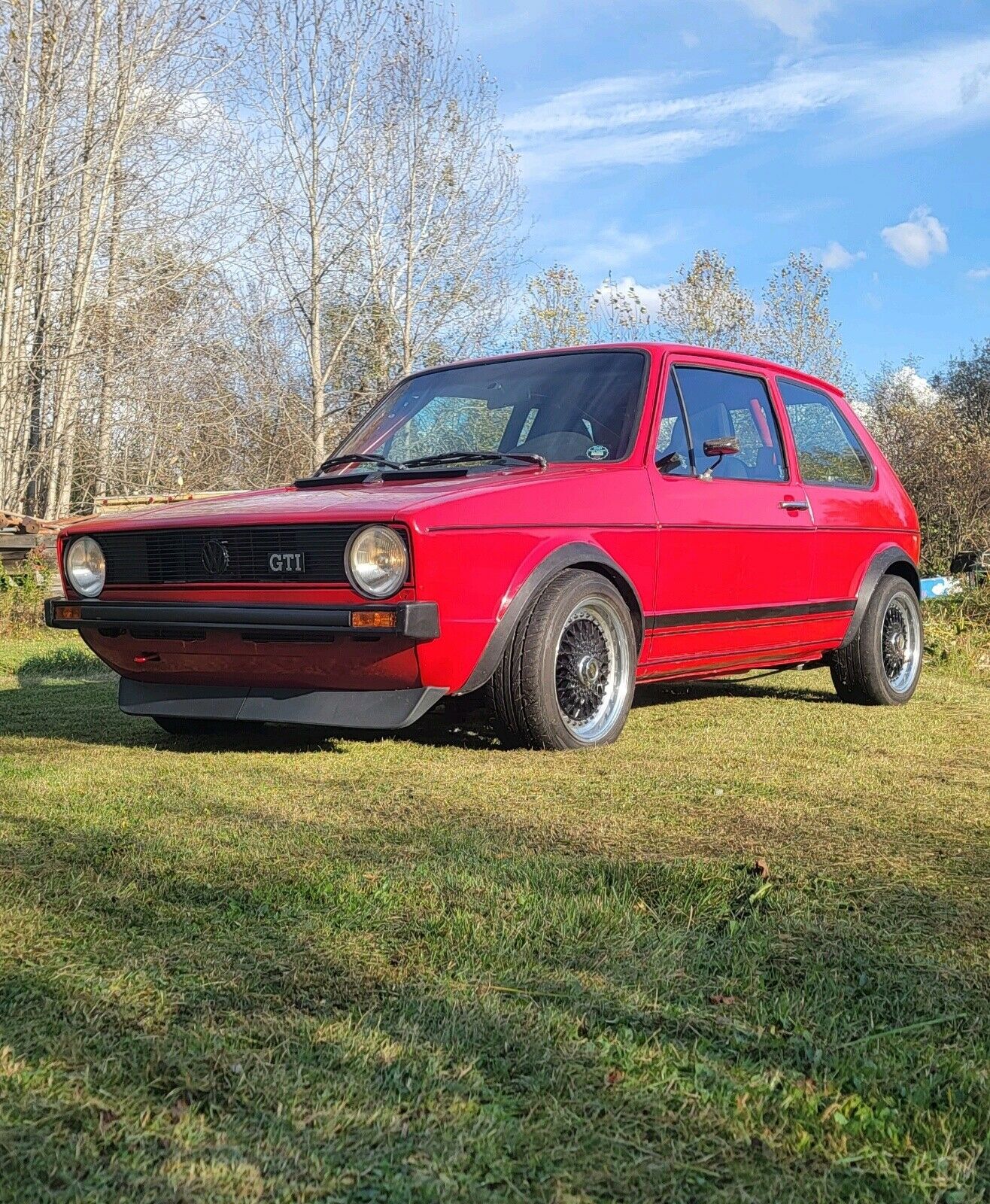 The black A1 GTI sold for $11,500 on October 30, 2021.
While not the fastest or the prettiest car Volkswagen ever made, the GTI represents the ethos of VW's 1980s philosophy of cheap, fun-to-drive, and eminently practical cars for consumers. As they did when new, the first generation GTI also represented a car which gave much faster cars a run for their money. True, the 90 horsepower under the hood won't scare a supercar. But what this car lacks in straight-line performance it more than makes up for in value.
You see, over the past few years we've watched the fan-favorites and driver's cars from the 1980s increasingly price themselves out of the range of most enthusiasts. The esoterics are also forged in unobtanium today, and while there was a period where you could snap up cheap 80s products in Europe and import them, they're going away, too. Sure, the M3 and 911 led the charge, but today a clean 190E 2.3-16 or Quattro will set you back some serious bucks. And then when you do get one, you need to worry about collector insurance, expensive and hard-to-source parts and whether you bought in a bubble.
The solution is still the giant-killer GTI. Find a clean one, and you'll have a car that can be driven at 10/10ths still today and generate plenty of smiles, yet is relatively cheap to buy and very cheap to run. You'll get thumbs up just like the 911 driver will. Maybe even more, honestly, because when was the last time you saw an A1 cruising around? Today I have two possibilities, from wild to mild. Which would you choose?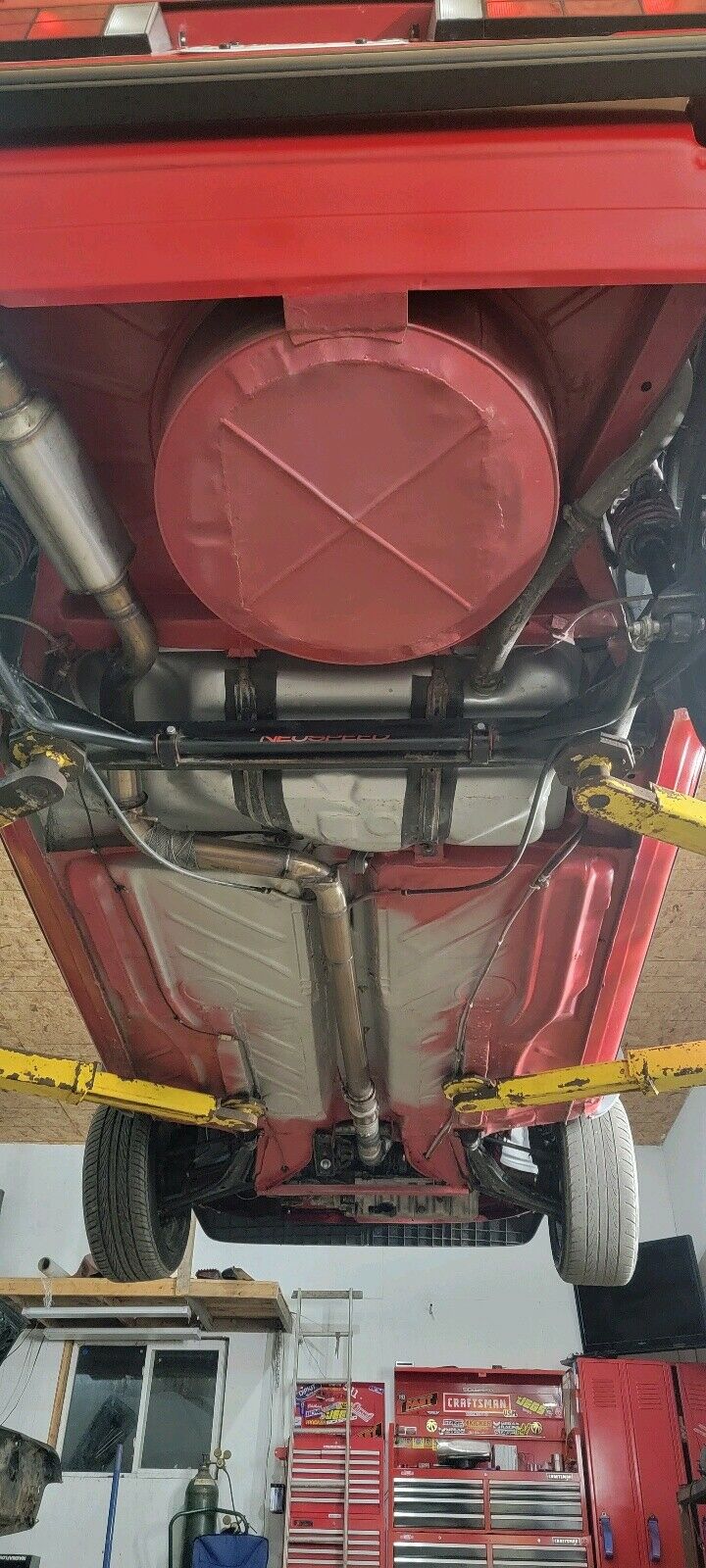 Year: 1983
Model: "GTI"
VIN: 1VWAA0173DV068277
Engine: 1.8 liter turbocharged inline-4
Transmission: 5-speed manual
Mileage: 190,000 mi (TMU)
Location: Hawthorne, Wisconsin
Price: $12,999 Buy It Now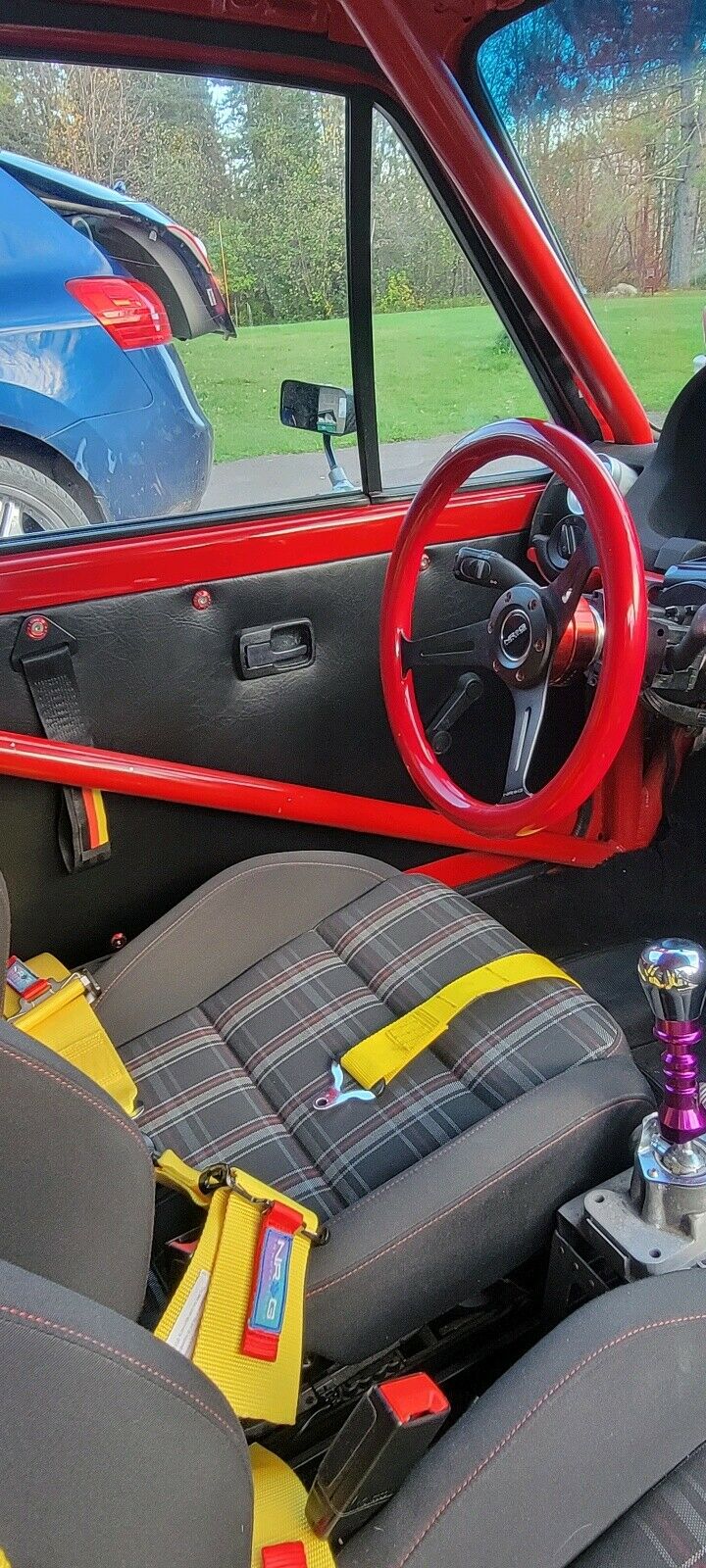 About this vehicle
This 1983 Volkswagen Rabbit is a restomod with updates to the exterior, interior and drivetrain. The owner has had it for 1 year. The vehicle runs great and is mainly used for car shows.
Vehicle Details

1983 volkswagen rabbit gti, round headlight conversion. Full rotisserie built. 1.8T swapped from MK4, dashboard and seats also from MK4. Megan racing short shifter, tilton pedal/master cylinder assembly. NRG INNOVATIONS harnesses, quick release and steering wheel. Still have factory seat belts if you wish to go back to them. 1997 jetta front brakes 10.1 rotors. Disc brake rears. OZ racing vega 3 piece wheels car is sold as is mileage is whats on the donor dash. Not whats on the car.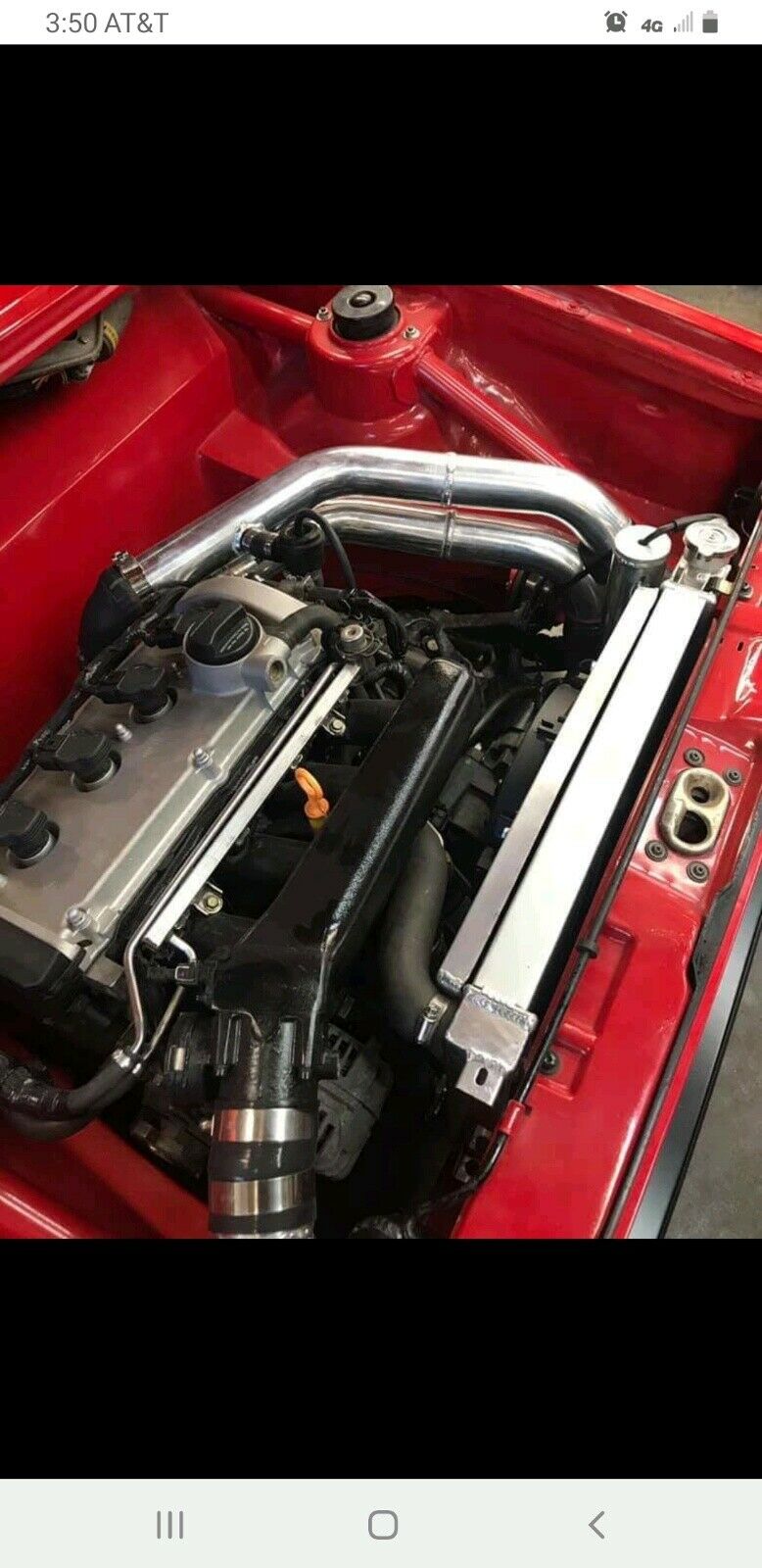 What a hilarious ad. This is what I've come to expect from the VW crowd; exceptionally poor presentation. It's like they're actively trying NOT to sell the car. We get only partial images of the car, all in portrait mode, some of which are screen shots of other pictures. This is unfortunate, because what's shown actually looks pretty cool. If you haven't figured it out yet, this appears to not be GTI, but a Rabbit L that was given GTI-style bits outside. The look is good coupled with the OZ Vegas overall – wouldn't quite be my choice, but it's done. Inside the car has a cage, some newer seats and a matching upper dashboard, and that's about it. Under the hood is the big story, with a 1.8T swap waiting to rip the steering wheel from your hands. If it all is sorted and runs well, the $12,999 probably wouldn't be all that outrageous of an ask for a turn-key car. However, judging by the presentation….well, I'm guessing there may be some kinks still to work out on this one. Let's look at a the real deal…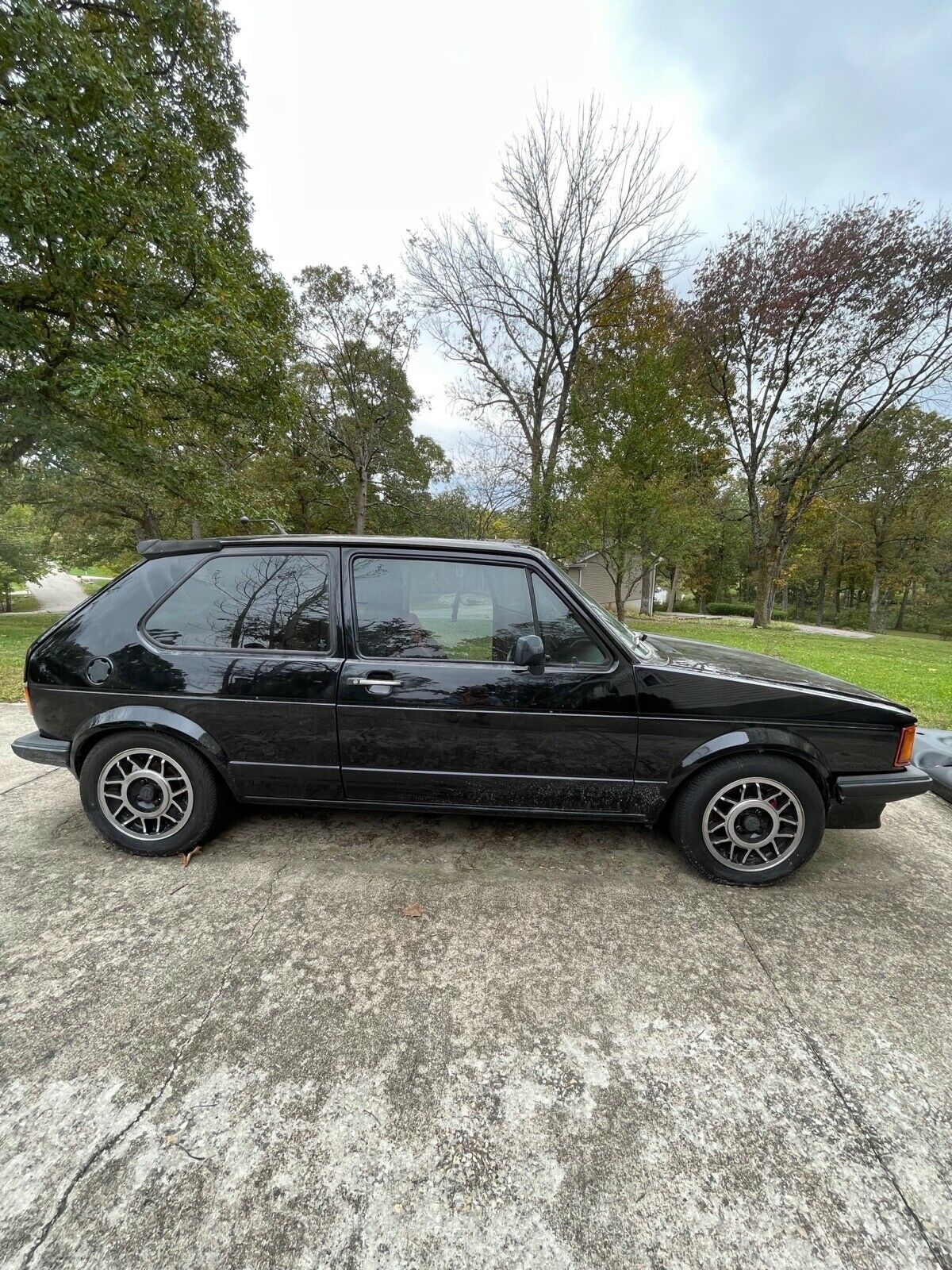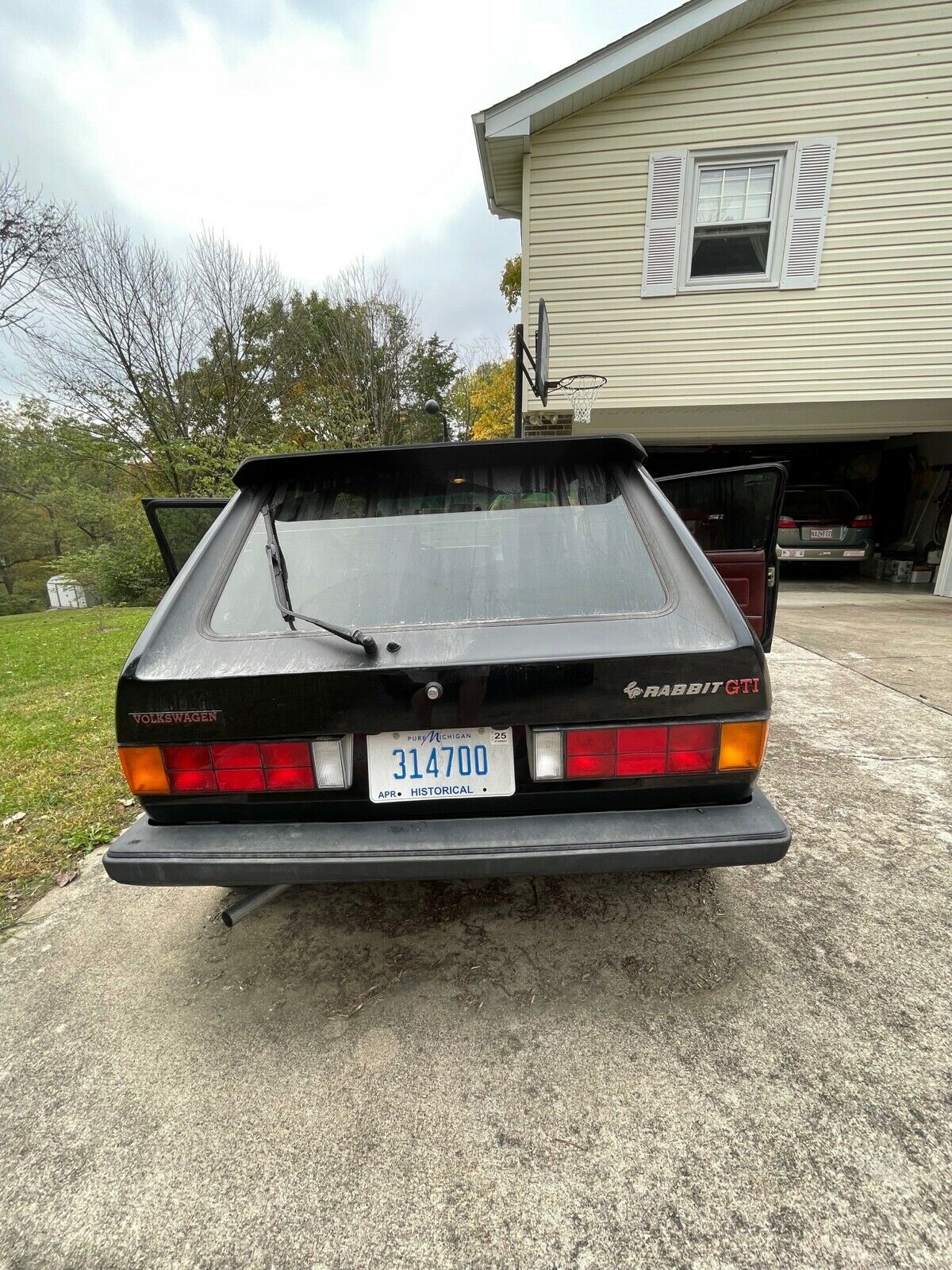 Year: 1984
Model: GTI
VIN: 1VWDC0178EV010173
Engine: 1.8 liter inline-4
Transmission: 5-speed manual
Mileage: 55,000 mi
Location: Jefferson City, Missouri
Price: Reserve Auction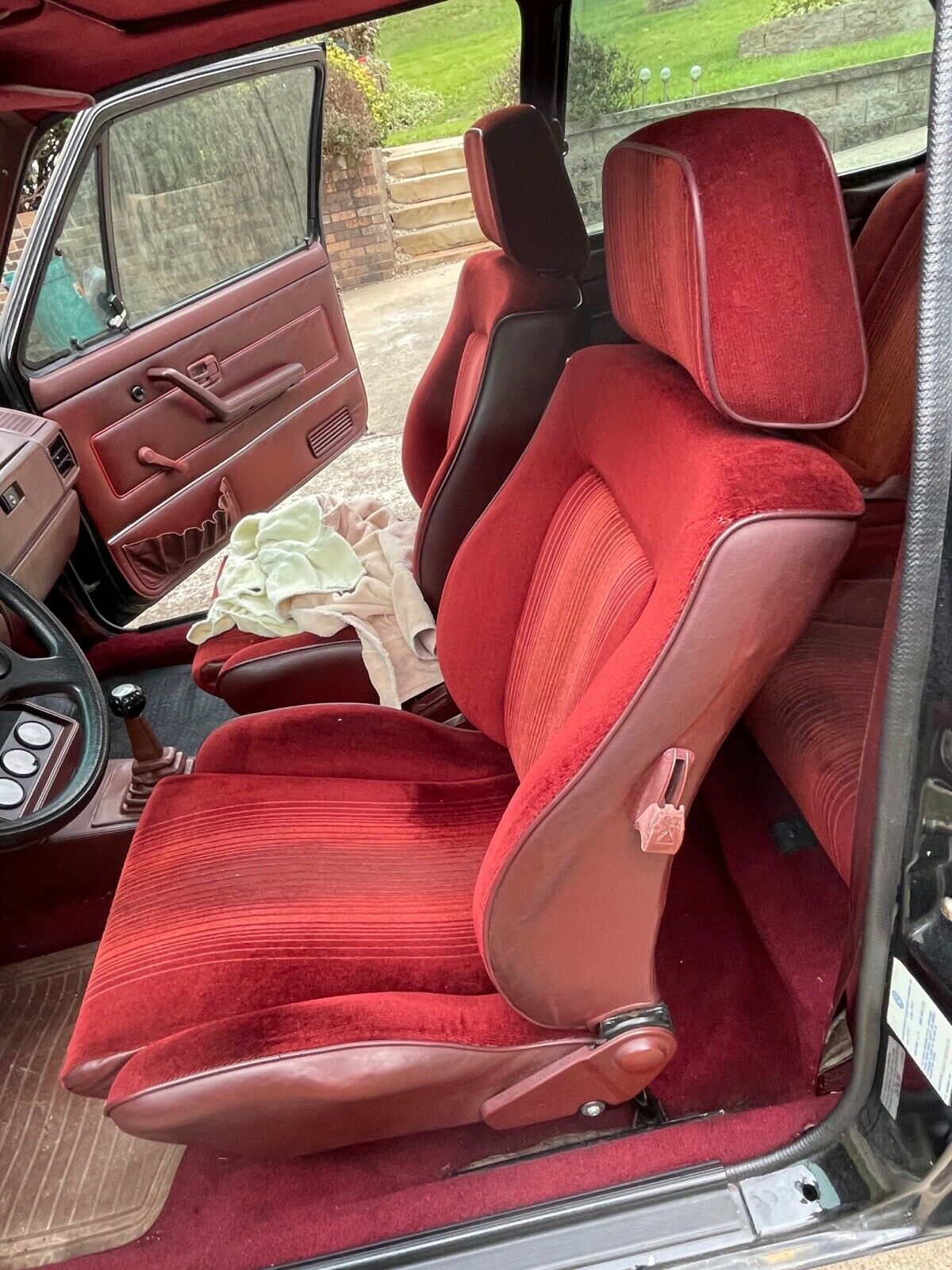 About this vehicle
This 1984 Volkswagen Rabbit is a modified vehicle with updates to the exterior. The owner has had it for 1 year. The vehicle runs great.
Seller's Notes
Exterior and engine in excellent condition, interior needs refreshing. The dash "charging" light goes out after driving a few miles,(don't know why it comes on, what looks like a new alternator came with the vehicle and it goes with it). A/C blows cold, no radio. Email me with any questions, I'll answer as best as possible.
Vehicle Details

Vehicle was modified to look like a European Golf Gti, by a previous owner. It was repainted by a previous owner,(probably when the modifications were done, as some body work was done, radio antenna moved from fender to the roof and rear side marker lights were removed, the areas were patched). Car's suspension was lowered using "coil over" shocks,(handling is great, but ride is stiff).

There is no rust anywhere that I can find.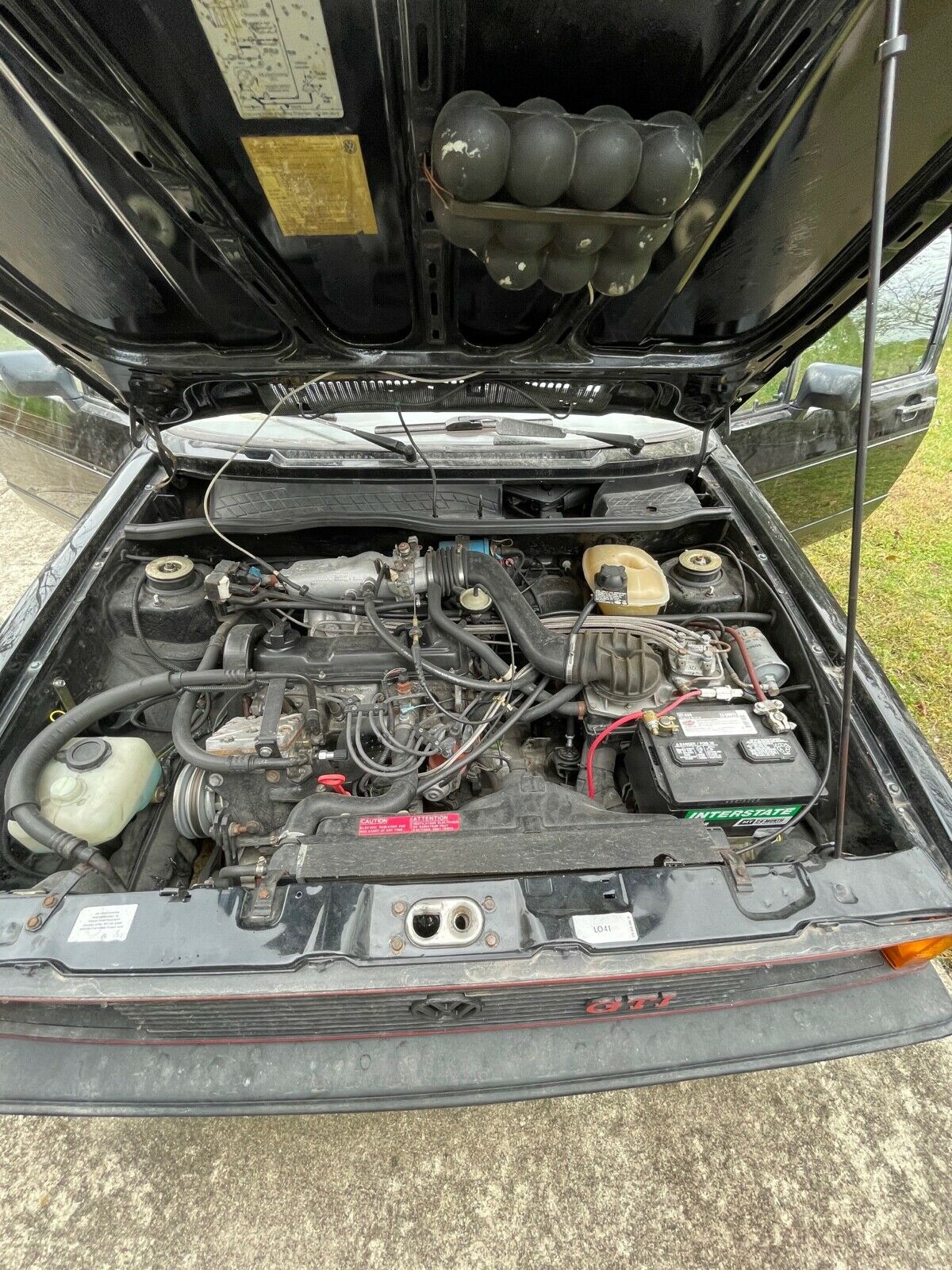 Bad photos? Check. In portrait? Check. Dirty? Check. Not much to go on? BINGO! At least this one is a real GTI, which has somehow been saved from the dreaded tin worm in the rust belt despite living outside…while a brace of Subarus occupy the garage spots. It's got what appears to be a Zender rear spoiler and some European-style bumpers. Inside it's surprisingly clean despite the poor presentation. But it looked familiar to me, and a little searching revealed that yep…we've seen it before. I looked at it back in January 2020, when it had knock-off BBSs on it, but a lot better photos at least and more info. It then turned up on Bring a Trailer, where it bid to an impressive $12,250. Why it didn't sell is a good question, because that seems about right to me. Obviously the seller was holding out for more, because we're back again with a much worse presentation and still a reserve on. Bidding is at just below $10k at time of writing, but while I like that it's riding on the correct Avus wheels again it's hard to love the exceptionally lazy presentation here.
Which is the winner to you?
-Carter