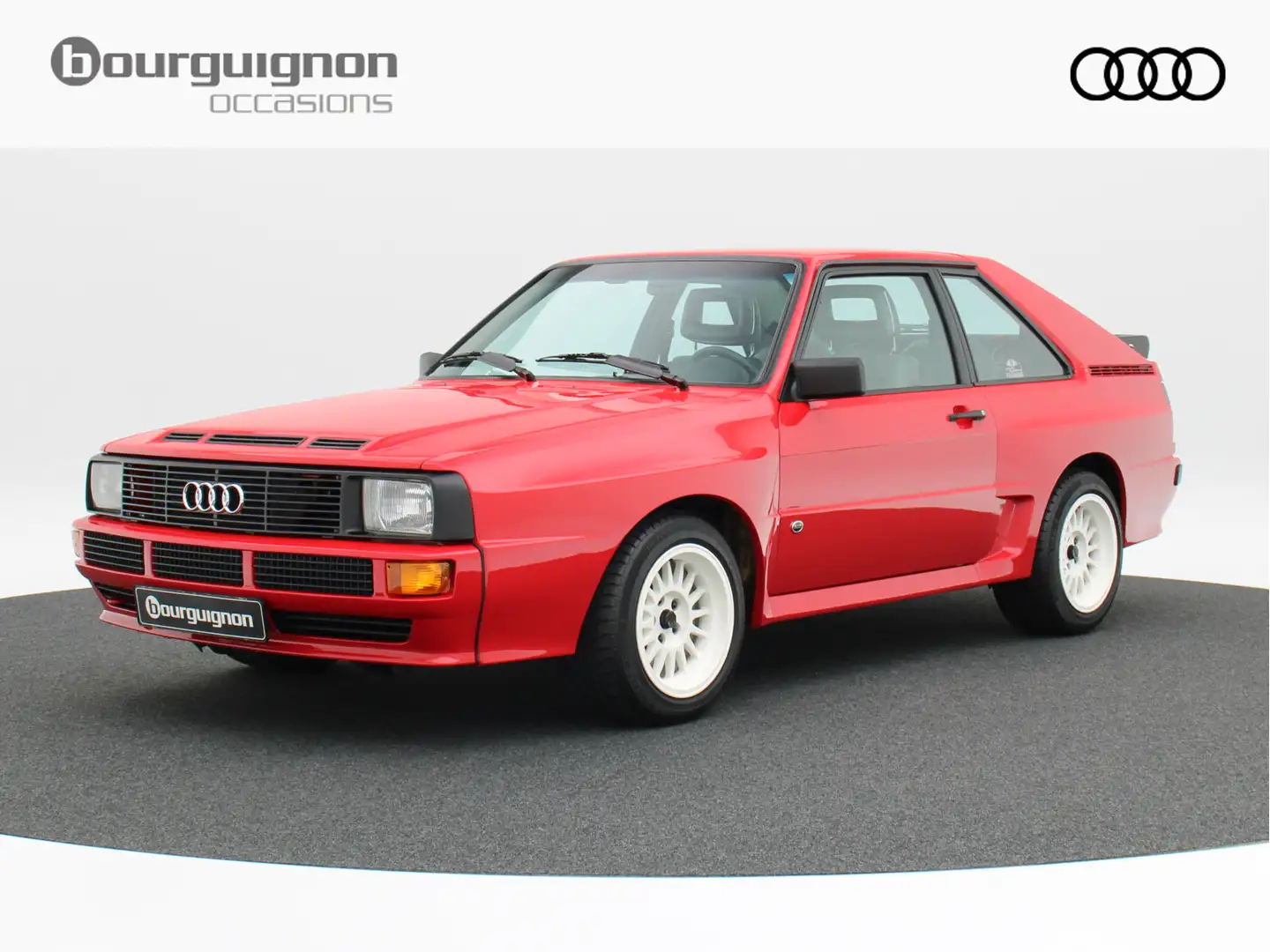 It's a bit amazing to consider that two of the most significant halo cars in German motoring history – both homologation models intended to lead their respective marques into the next decade – so closely paralleled each other, yet were so very different. It's but a 35-minute train ride between Munich and Ingolstadt, and in the late 1970s both BMW and Audi wanted a range-topping model to grab attention. But their approaches were radically different. BMW designed a bespoke mid-engine, tube-frame supercar around a basic engine design it already had. Audi, on the other hand, took a basic car design it already had and added a revolutionary drivetrain.
Both were styled by Giugiaro. Both had to be built out-of-house; Baur had a hand in each. Both had legendary engineers – Walter Treser and Roland Gumpert for Audi, Jochen Neerpasch at BMW. Both raced, though the series they were intended for were ultimately canceled. Both launched a brand name – BMW's M division, and Audi's quattro (and later quattro GmbH). And today, both are both legends and highly sought by collectors. So today we have an interesting showdown; two prime examples have come to market and are nearly the exact same price. Of course, for that to occur the Audi entrant is the 'ultimate' evolution of the Quattro, the Sport model. So let's put aside the ridiculous $600,000 asking prices of each of these cars for a moment, and consider – all things being equal (which they nearly are!), which one would you choose? Let's start with the Audi: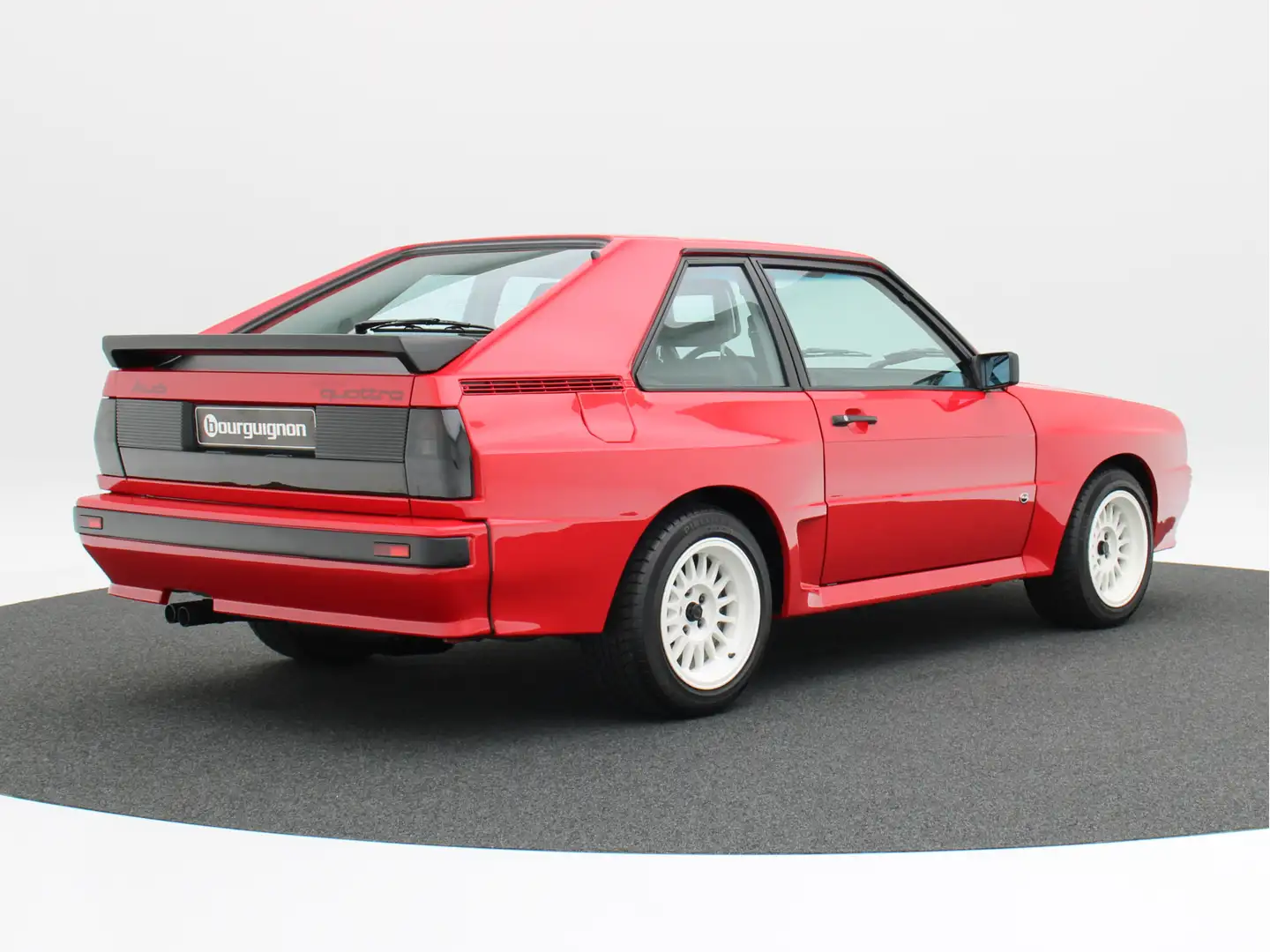 Year: 1985
Model: Sport Quattro
VIN: N/A
Engine: 2.1 liter turbocharged inline-5
Transmission: 5-speed manual
Mileage: 85,000 km (~53,000 mi)
Location: Leeuwarden, Netherlands
Price: €600,000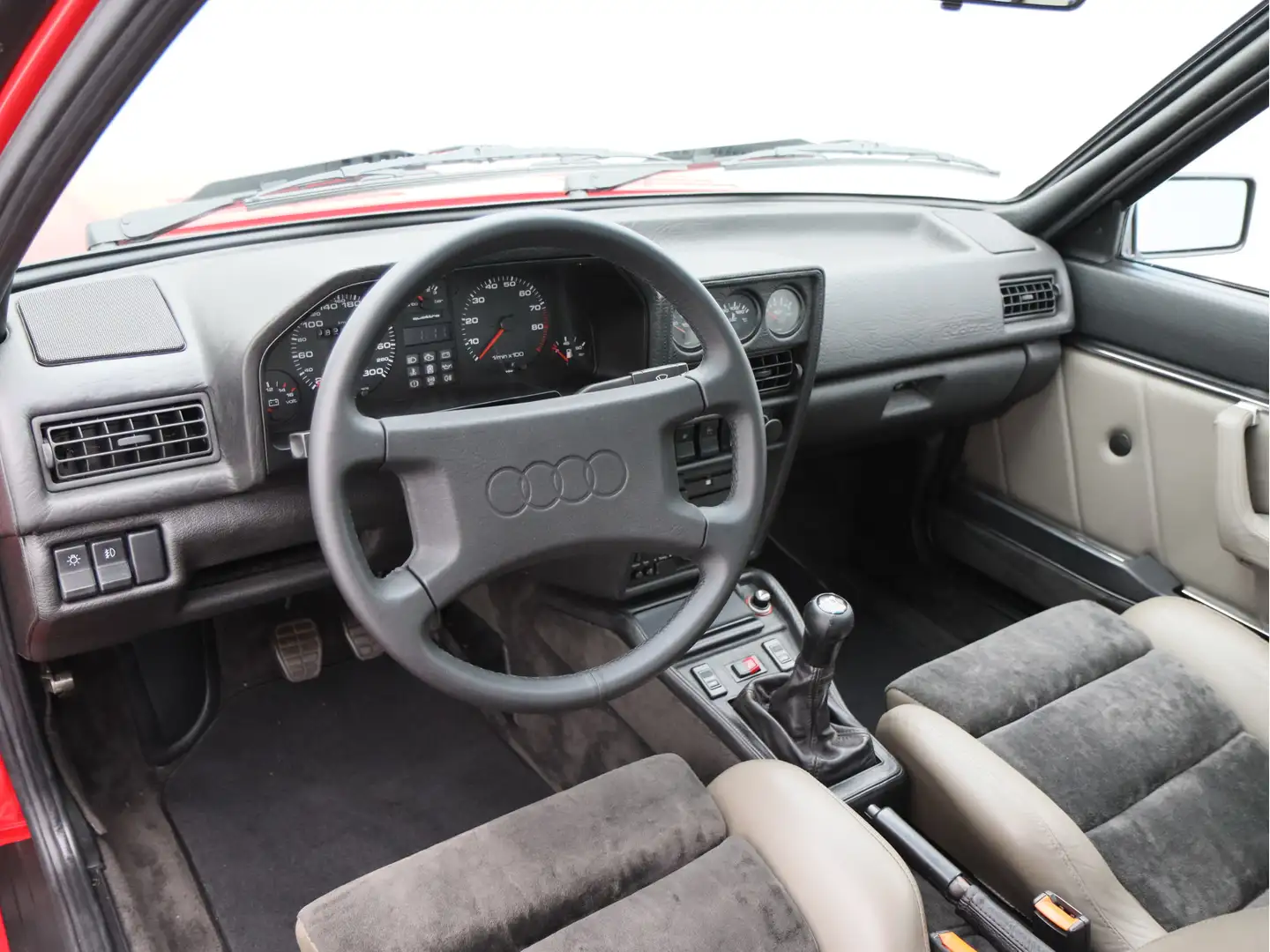 Audi QUATTRO
Sport | Matching numbers |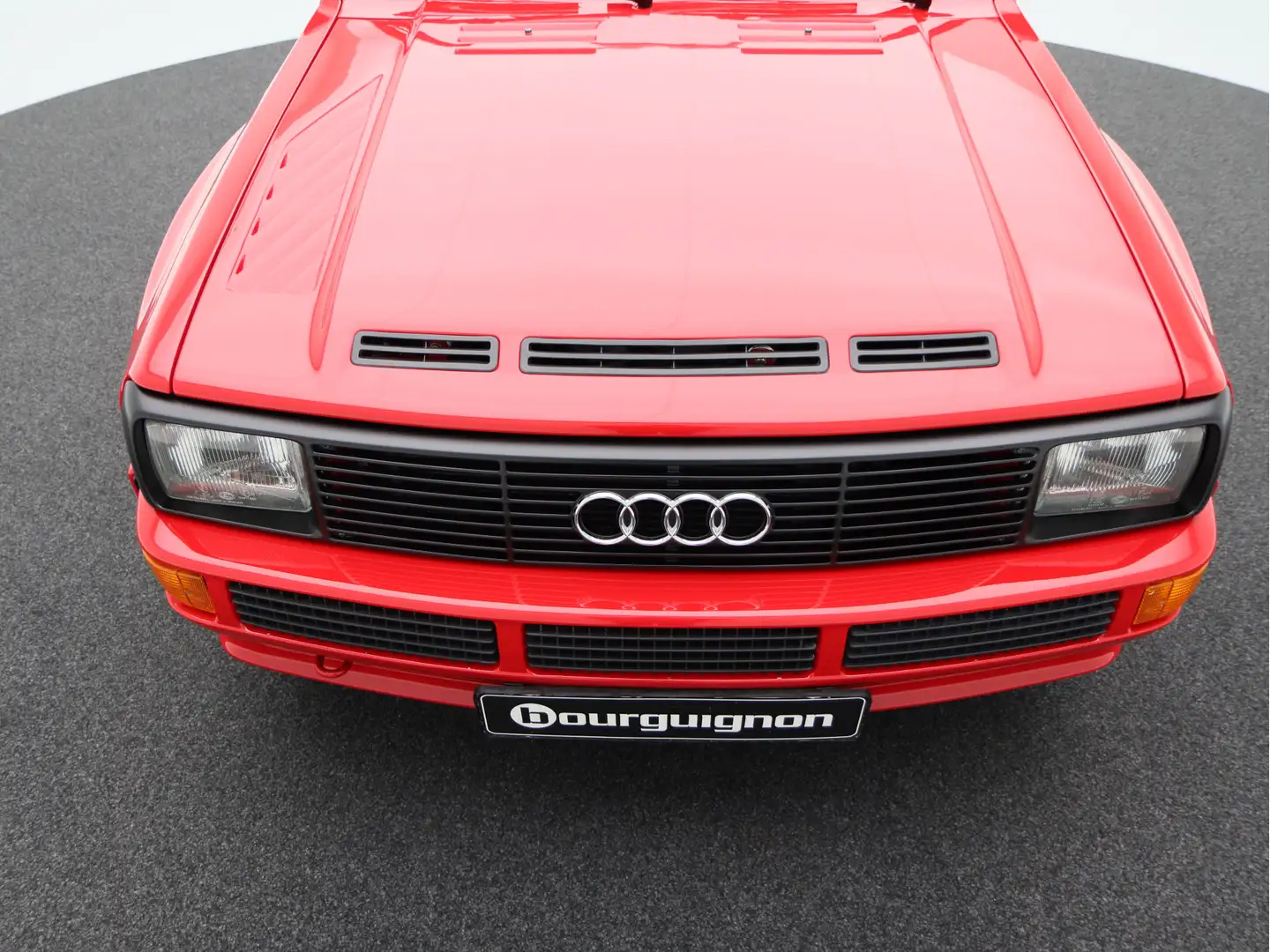 If you'd like to know more about the Sport, I wrote a detailed breakdown up here:
There's not much info on this Sport other than that it is Tornado Red and "matching numbers". This is one of the 128 Tornado Red examples produced, the bulk of the 214 made in total. The asking price is atmospheric, but then there really aren't many for sale…ever. What else can your 600k buy?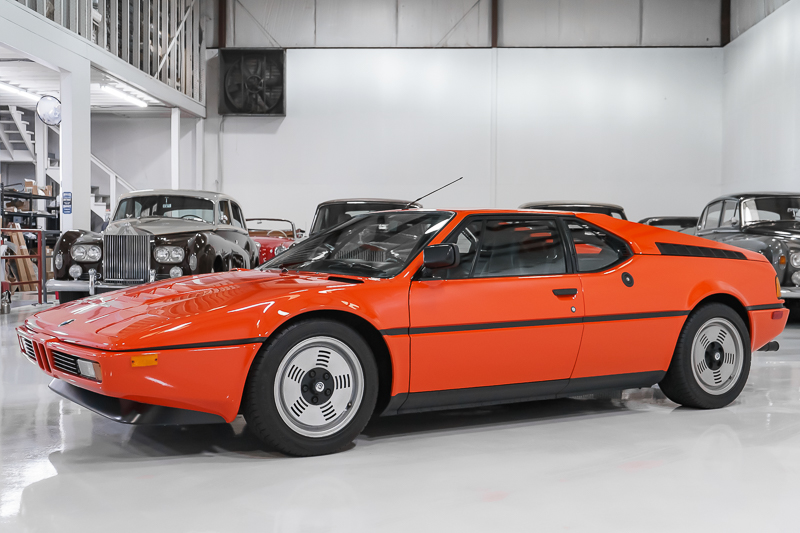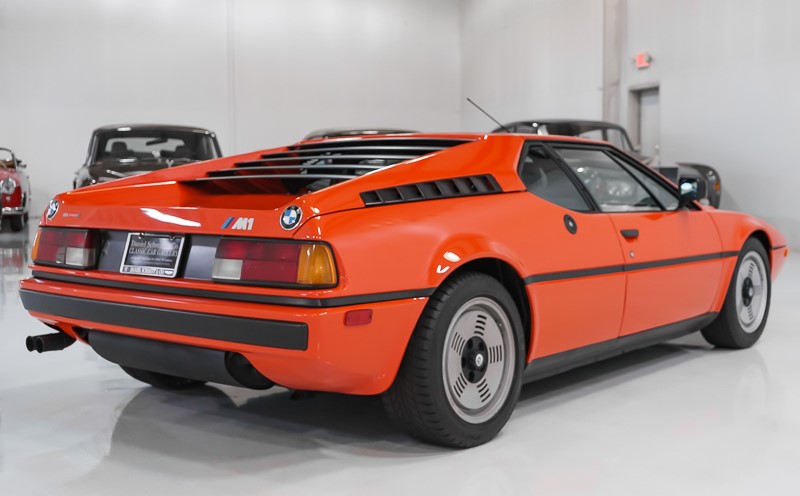 Year: 1981
Model: M1
VIN: WBS59910004301191
Engine: 3.5 liter inline-6
Transmission: 5-speed manual
Mileage: 18,500 mi
Location: Saint Ann, Missouri
Price: $599,900 Buy It Now
1981 BMW M1 COUPE
Questions? Contact Us

Highlights
SPECTACULAR CONDITION
SHOWING ONLY 18,437 MILES
KNOWN HISTORY FROM NEW!
ONE OF ONLY 399 PRODUCED
BMW'S RENOWNED SUPERCAR
ITALIAN STYLING PAIRED WITH GERMAN ENGINEERING
METICULOUSLY MAINTAINED FROM NEW!
RECENT COMPLETE SERVICE
DRIVES AND PERFORMS FLAWLESSLY!
HIGHLY DESIRABLE FACTORY COLOR COMBINATION
COMPLETE NUMBERS MATCHING EXAMPLE
ACCOMPANIED WITH ITS OWNER'S MANUAL, FIRST-AID KIT, AND BMW CLASSIC CERTIFICATE
SIMPLY ONE OF THE BEST M1 ON THE MARKET TODAY!
TREMENDOUS INVESTMENT POTENTIAL
A DREAM FOR THE SUPERCAR COLLECTOR!!
Options Include:
M88 DOHC INLINE SIX-CYLINDER ENGINE
FIVE-SPEED MANUAL TRANSMISSION
FOUR-WHEEL DISC BRAKES
AIR CONDITIONING
ELECTRIC WINDOWS
ELECTRIC MIRRORS
HEATED REAR SCREEN
The M1 holds a special significance for BMW, being not only the firm's first bonafide supercar, but also the first model to be solely developed by the M Division. The driving force behind the project was Jochen Neerpasch, then head of BMW Motorsport, who wanted to create a track-focused machine that could fly the flag for the company in top-flight competition. To challenge the all-conquering Porsche 911, Neerpasch called for the new car to be mid-engined. Lacking the capacity to produce the 400 examples required to meet homologation rules, BMW approached arguably the experts in mid-engine design—Lamborghini. A tubular steel space-frame chassis was duly created by the mastermind of the Miura, Gian Paolo Dallara. Still, with economic headwinds proving a challenge for the ailing firm, the M1 project was taken in-house in April 1978. Despite parting company with Lamborghini, the M1 remained an international affair, with the sleek, wedge-shaped glass fiber body being designed by Giorgetto Giugiaro and built by Trasformazioni Italiana Resine, and the chassis assembled by another Modena firm, Marchesi. Both were made whole at Ital Engineering, a company founded by former Sant'Agata engineers and based just 10 miles from the Lamborghini factory. The partially finished cars were then sent to Germany, where Baur installed the engine—a hand-built 3,453 cc double overhead cam, fuel-injected straight-six designed by Paul Rosche. The magnificent 1981 BMW M1 featured here is finished in its highly desirable factory colors of Inka orange over black leather interior and fitted with nearly every available option, including factory air conditioning, power windows, and remote mirrors. Chassis number 01191 was the 191st of 399 M1s produced and was delivered to its first owner in April 1981 by Autohaus Weissenfel BMW in Montabaur, Germany, to a local gentleman who had it serviced at BMW Munich for his ownership from 4/81-1/84. Kert Tweesmann BMW subsequently sold it in Horn-Bad Meinberg, Germany to its second owner, a prominent physician in Grand Rapids, Michigan, on July of 1984. Who would be its custodian for the next 30 years, until selling it to its third owner in 2014, a Southern California collector who would store it in a climate-controlled facility and drive it sparingly. Despite only using the car occasionally, he ensured that it was still serviced during his 8-year custodianship, including a complete engine and transmission rebuild by renowned M1 experts Korman Autoworks. Today chassis 01191 presents in as-new condition and is arguably one of the best examples on the market today. Seldom do BMW M1's come up for sale, especially in this incredible condition and impeccable provenance! Offered to the most demanding collector, investor, or enthusiast who aspires to own one of the very best!! width="560″ height="315″ src="https://www.youtube.com/embed/I43eR_Bgefw" title="YouTube video player" frameborder="0″ allow="accelerometer; autoplay; clipboard-write; encrypted-media; gyroscope; picture-in-picture" allowfullscreen="">
Year:
1981
Make:
BMW
Model:
M1
Color:
Inka Orange
VIN:
WBS59910004301191
Stock Number:
407895

Engine:
6-Cylinder
Transmission:
5-Speed Manual
Style:
Coupe
HAGERTY VALUE
$690,000.00
DISCOUNT
$90,100.00
BUY IT NOW PRICE
$599,900.00

Daniel Schmitt & Co. is located in beautiful and historic St. Louis, Missouri. Our dealership spans 4 acres, boasts 3 luxurious showrooms, a state-of-the-art service department, a world-class restoration facility, and is only minutes away from Lambert International Airport. While we offer our cars for online sale and auction, we do also encourage you to visit our beautiful classic car showroom!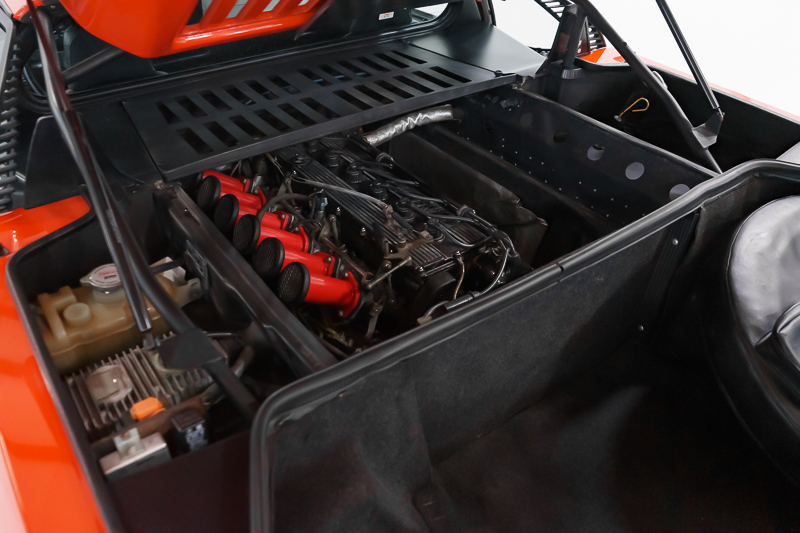 If you are interested, I wrote a bit more info about the M1 here:
98 M1s left the factory in orange (209), and this one sure looks great. Mileage is lower than the Sport Quattro, but the Sport somehow seems like it would be a more comfortable and usable driver – not that you'd be daily driving either of these cars.
Which would I choose? Gosh, it's hard to say – I love both of these cars, but the M1 somehow seems far more exotic and attractive that the brute-force Sport. Since it's also already in the US, and cheaper, it'd probably be my choice. How about you?
-Carter