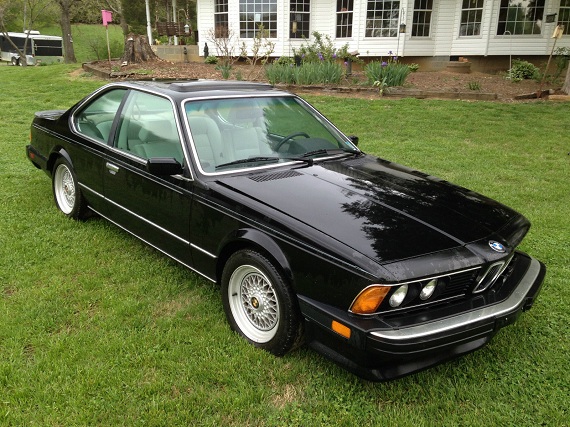 "It was a running driving car when parked" has to be one of the most pointless things that is put into a used car advertisement. First off, in order to park, most cars needed to run. They need to drive to where they were parked. But then, something happened. Something happened that made you not go start the car again. Sure, we hear the stories from time to time about an owner who died, left the country, suddenly became completely uninterested in the car. But usually, those cars are first generation Ford Tauruses or Jeep Wranglers; it's not often that they're a 1987 BMW M6. Well, we do get the typical ad lines – selling for a friend's widow, car ran when parked, looks good when sprayed with water. But with the frenzy of activity in the M market these days, is it worth the risk to step into a legenary S38-powered M6 that's been sitting for 15 years?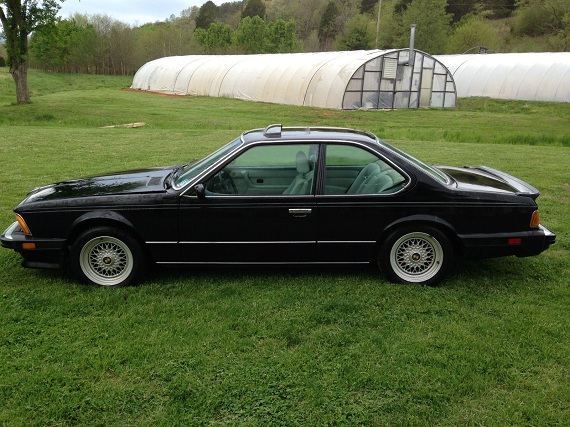 Year: 1987
Model: M6
Engine: 3.5 liter inline-6
Transmission: 5-speed manual
Mileage: 75,579 mi
Price: No Reserve Auction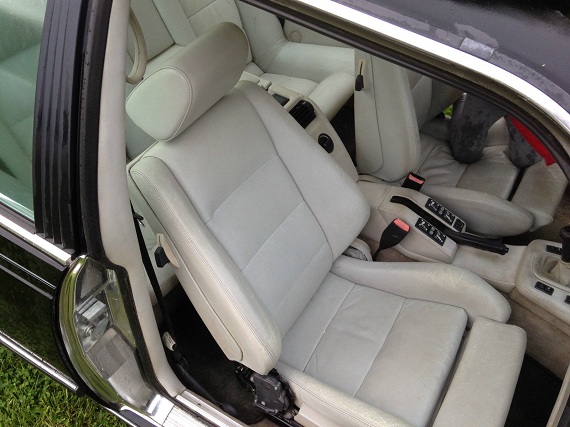 BMW M6
This car now belongs to the widow of a good friend of mine. We are selling it for her.
The car was parked when my friend started to get sick back in late 90's early 00's and continued to be parked in indoor storage until now.
It is now time to let the car go.
It was last registered in 98.
It was a running driving car when parked.
He even disconnected the battery proper.
The car is very straight and I can see no signs of dents. It's not rusted either.
I just put in 1989 to get started with ad thinking the vin # input would correct if not right , I seam to not be able now to revise year in ad regardless. We will confirm year and post in ad soon.

I have pulled the car out of storage and rinsed with hose and taken pictures.
A nice wax and detail , the outside will look absolutely awesome.

The interior is also nice but the driver seat has started to seperate or has been loosened or has a broken part making the left lower side look seperated from base. You can see that in picture.
Someone at some point, possible relative, took the glove box off, it's all there but needs to be put back.

The tires are dried and cracked and will need to be replaced

I can see the intake boots shown in picture are also cracked.
The car will need battery , fresh fuel, intake boots and whatever a car like this may need after setting for 15yrs

I will be glad to answer any questions. Your patience is appreciated.
The car is in Danbury NC
Any serious buyers are welcome to check out car in person.
The car will also be for sale locally.
We will be glad to accept a small deposit through PAYPAL, the rest will need to be paid cash(at or prior too) or cashiers check(prior too) pick up.
We will be glad to deliver the car a small distance for a small fee

On Apr-30-14 at 08:36:38 PDT, seller added the following information:

date on door jam list at 05/87 1987/88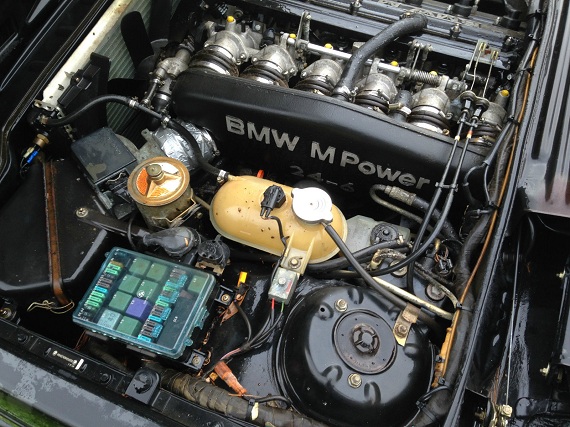 Okay, so let's start the list: the car will need every conceivable filter replaced, fluid replaced and fresh gas. If you're lucky, the motor may not need to come apart entirely, but I'd bet on an immediate valve adjustment. The intake boots are ripped, but they're likely not the only rubber bits in the engine bay that need to be replaced. Then there's the 1980s BMW-era electronics; certainly, they put Audi to shame, yet after sitting for such a long period of time I'd bet many of the sensors in the head are now corroded and it'll be a trick getting this car to run right. Then there's the interior electronics to make sure mice haven't tampered with after a prolonged indoor stay. The rest of the interior needs attention, too, and doesn't look 75,000 mile fresh in all honesty. Then there's the exterior; with some careful compounding, polish, wax and a lot of time, you can probably make the car look halfway decent if not good from a few feet away, but you'll need to plan on some new wheels unless you'd like to fork over $2,000 or so for a new set of TRX tires. And yet, despite this list, with two days to go on the auction this car has crested $13,000. To me, this is a hard way to get a 75K M6; after all of that work, you'll be lucky to keep the car under $20,000, and you can find a nice M6 that's running and hasn't been neglected for 20K. Sure, it won't be the lowest mile example, but this one isn't either; I'd rather jump into a 150,000 mile meticulously maintained example than one with half the miles on a respirator with a bunch of question marks. You might get out cheaper than a market-value M6, but that might is a big roll of the dice.
-Carter