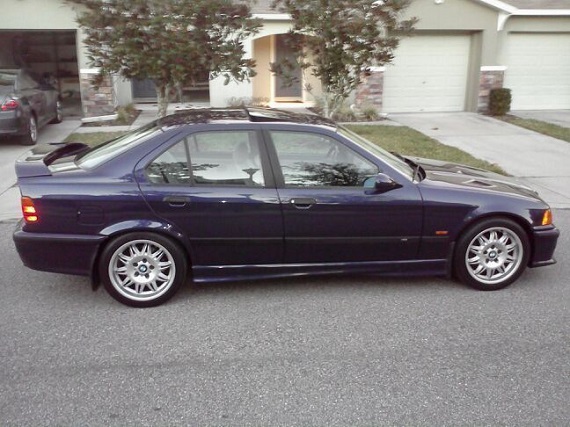 Last week's M3 v. S4 10K showdown wasn't particularly a success, I'll admit. No one wanted the question marks behind those two modified cars that were arguably overprice and too-high mileage. I'm back today with another duo, and as always I've tried to spice it up a bit. Today we're going to look at a E36 M3 Sedan versus a E46 M3 Convertible. No brainer? Ah, but the sedan has an automatic and is the semi-polarizing Techno Violet. Not to let the E46 run away with things either, the E46 is the less-desirable convertible with the less-desirable SMG transmission with many, many more miles. Yet, they're offered around the same price, which begs the question "Which would you choose"? Let's look at the sedan first: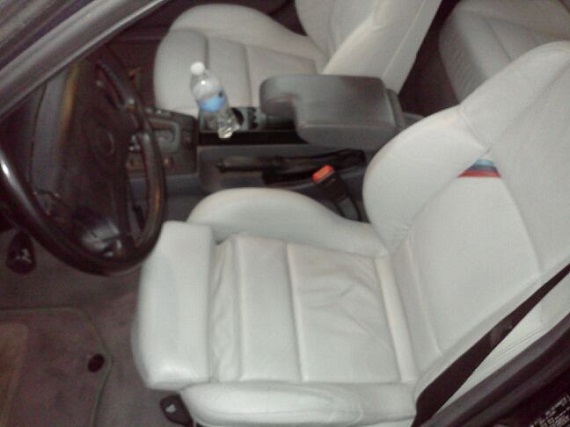 Year: 1998
Model: M3
Engine: 3.2 liter inline-6
Transmission: 4-speed automatic
Mileage: 76,021 mi
Price: $9,700 Buy It Now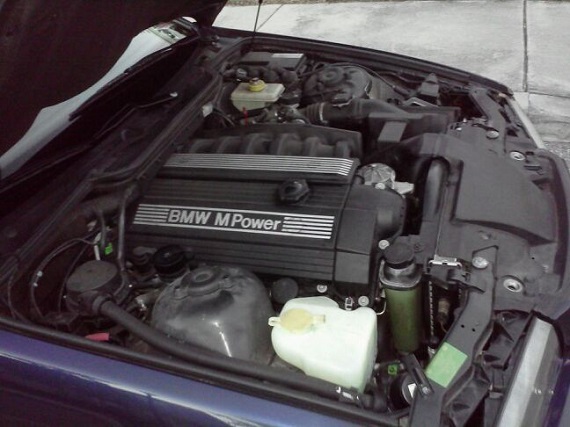 Mint condition 1998 automatic m3 sedan only 76,021 miles. Car has been a pleasure to drive, it is in really good condition. Service is up to date with fresh oil change. Dove white Leather sport seats,wheels, head liner and exterior are above average for model year. Car is a fl car, has all books and manuals, and original window sticker. Call for more. $9900 813-527-8665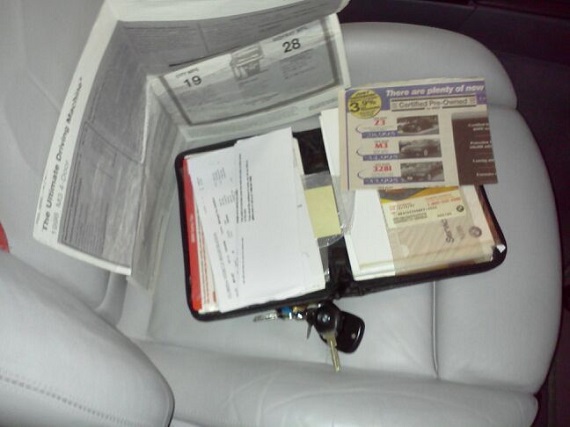 For the most part, all of the items you want are there. I love the Techno Violet over Dove leather combination though it's not the most popular and the DS II wheels are always great to see. Miles are lower, always a plus, and this is a Southern car so much less worry about rust. For me, the only real downsides are the rear spoiler that I've never been a fan of and the automatic transmission, which is just a bit of a let down in this otherwise brilliant car. Too much of a letdown? How about this E46?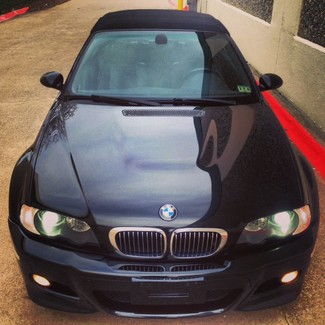 I realize there are people that like all-black cars. Heck, I own one. But in the case of the M3, it just always seems to lack a little soul when presented in all-black. It's like the straight-A student that decided to be a Goth kid. In spite of that the E46 is arguably a much better looking car than the E36, with purposeful flares, great exhaust, and a DTM-ready front end. On top of that it got the potent S54 333 horsepower motor, a big step up over the 240hp S52 of the outgoing E36: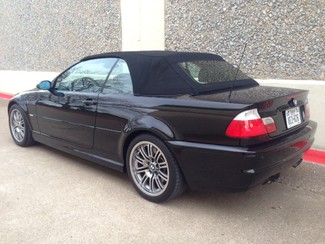 Year: 1999
Model: M3 Convertible
Engine: 3.2 liter inline-6
Transmission: 5-speed automatic
Mileage: 156,800 mi
Price: $10,991 Buy It Now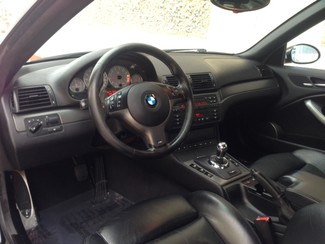 Beautiful triple black SMG M3 'vert here! This M3 is 100% ready to drive, with no warning or maintence lights on. The SMG trans shifts flawlessly. The engine DOES NOT have the typical valve train tick! It has no oil leaks, or leaks of any kind to speak of. The body is in very good condition, with only minimal damage to speak of. There is a dent in front of the right rear wheel, and there is also a small scuff on the BOTTOM side of the front bumper on the right side. The interior is also very clean with only minor wear to speak of. On the driver side front seat, where the lower and upper seat bolsters come together, the stiching is coming loose, but it is not ripped! The carpet, dash, door panels and the vast majority of the plastics are in very good conditon. Although, the areas of high use, such as the interior door handle, show some light signs of wear. The M3 is equipped with a FULL "Silverline" Exhaust system, which has a very deep tone. In addition, it is also equipped with a K&N drop-in air filter. The front turn-signals and bumper reflectors have been replaced with EURO style clear lenses. There are no other KNOWN modifications. All four tires are in like-new condition; the front two match each other, and the rear two match each other. The car drives very straight and true and does not need an alignment. There are no suspension or drivetrain noises to speak of. The convertible top works flawlessly, as it should, and it does not leak water in the rain nor in the car wash. Mechanically, the car is as sound as it gets for its age and mileage, and the same can be said for the overall condition of the car.

This M3 has never been in an accident and has NO PAINTWORK anywhere on it. Again, ALL ORIGINAL PAINT!

Texas buyers must pay TTL

For any detailed information please call James at 214-708-5331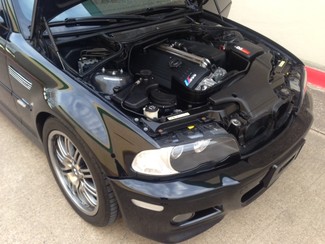 The E36 convertible suffered from some pretty serious cowl shake, and while the E46 was an improvement the car still makes some strange movements over bumps. Couple that with the great on track, not so great on the road SMG and higher miles and I'd be concerned about the amount of work this car will need soon. Overall the car presents well, but I think in this case I'd chose the E36 over the E46. I'll miss that extra 90 horsepower and some sun in the face, but a black SMG E46 won't ever be in my future. What is impressive, though, is that these later M3s are continuing to fall and now have nearly come into line with very good examples of the E36, making the discussion interesting. Question is, which of this lot would you choose?
-Carter