Supposing this turns out to be an actual 1984 BMW Alpina 2.8 B6 for sale, $3500 is a pretty attractive price for a car that could use a cash infusion and be more rare than an e30 M3. Check out this Alpina B6 For Sale on Craigslist: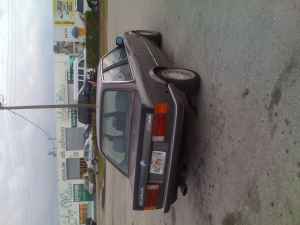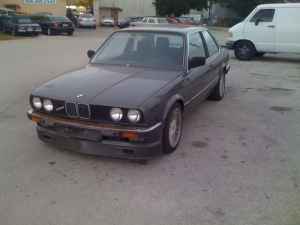 quote from seller's Craigslist posting:
THIS IS 1984 ALPINA COUPE WITH
120000 MILES IT IS BEING SOLD
IN AS IS CONDITION.

NEED SOME TLC.
A GOOD RUNNING AND 100% DRIVEABLE CAR.

FOR MORE INFO CONTACT "BIG RON"
Now I'm sure "Big Ron" is a reputable guy and all, but I don't expect this car to be a real B6 considering it's condition and thorough listing on Craigslist. But if it is a Euro car, and it looks like it could be, and it has Alpina pieces, it's probably worth that much in parts anyway. Could actually be a really cool basis for a project car. And heaven forbid it's a real Alpina… It's probably the cheapest Alpina for sale in the country.
Check out the unofficial Alpina Archive for more details on the Alpina B6 2.8.
dc