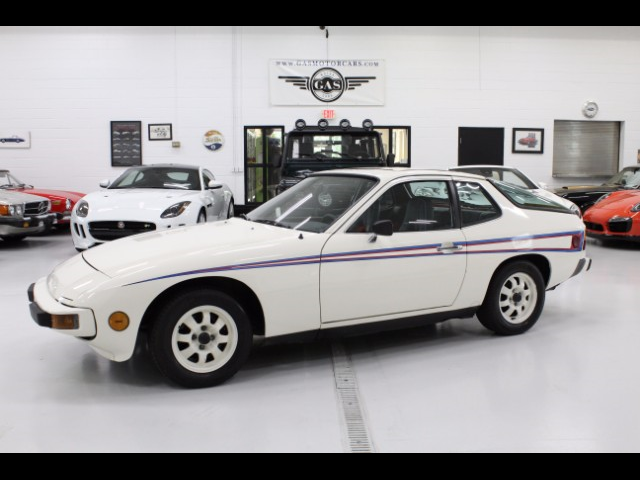 Yesterday's Scirocco is a reminder of the original Volkswagen project for a sporty car based upon pedestrian internals. That project was EA425, and as Volkswagen shifted away from rear-drive platforms towards the new, efficient and cheap to manufacture front-drive arrangement, Porsche continued to develop the prototype. Released nearly in conjunction with the new Golf and Scirocco, the 924 was the first to introduce the world to a water-cooled, transaxle Porsche in late 1975. Yet as they've done with so many other models and though the affordable and efficient 924 was a relative hit out of the marks, immediately Porsche began offering special limited models to tick the price up and spur sales.
The result was that effectively every model year early on got its own special model. Today I've got two of the early examples; the 1977 Martini World Championship edition and the 1978 Limited Edition model. While neither have much in terms of performance gain, either is an affordable entry-level classic: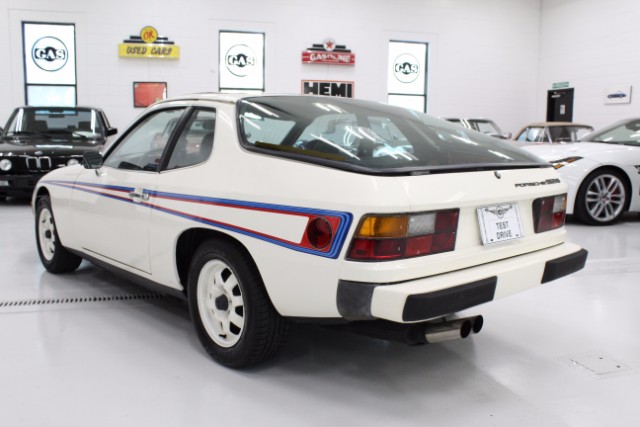 Year: 1977
Model: 924 Martini World Championship Edition
Engine: 2.0 liter inline-4
Transmission: 4-speed manual
Mileage: 51,581 mi
Price: $6,995 Buy It Now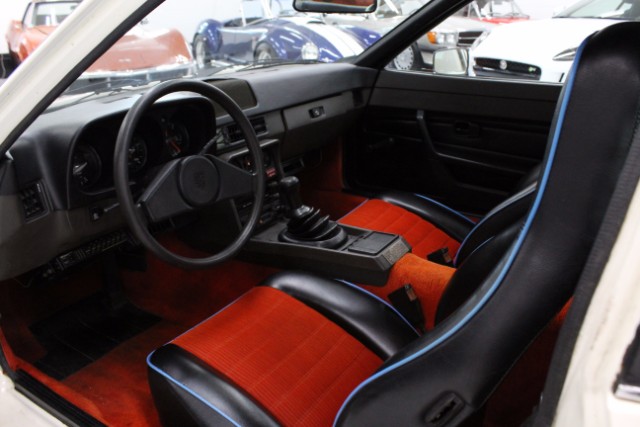 1977 Porsche 924 Martini Same Owner Last 39 years. SAME OWNER SINCE 1978 VERY RARE AND VERY LOW MILEAGE. THIS IS A REAL MARTINI & ROSSI TRIBUTE CAR WITH THE ORIGINAL NUMBERED PLAQUE. NEW PAINT AND INTERIOR.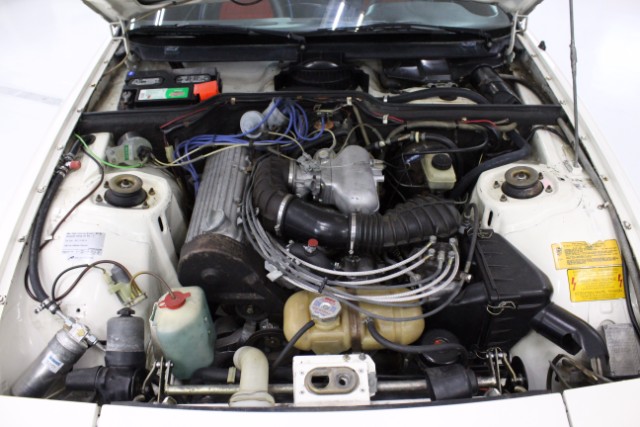 Of all the limited models offered on the 924, the Martini Edition is probably the best looking. To commemorate the success of the 1976 season, in 1977 Porsche released a limited run of Martini-colored 924s. Option M426 was the Martini World Championship Edition, and it cost $450. Add in a removable roof like this one for about $350, and the sticker price of this car just passed $10,000. For that sum, Porsche gave you quite a lot of visual enhancement; bathed only in pure white, the 924's 8-spoke alloy wheels were color-matched to the body. Martini stripes ran the length of the sides, their design mimicking the wedge shape of the 924. Inside, a special two-tone interior of scarlet corduroy and black leatherette was offset with Martini stripes stitched into the upper portion of the seats and blue piping ran throughtout. A commemorative plaque was added to the back of the center console, too, reminding you that the car you were driving was from the house of a champion. You held a real leather steering wheel, and helping execute your commands was achieved by Porsche adding sway bars to the suspension both front and rear. It was a series of small changes that resulted in a neat package, and one that is sought by collectors of the transaxle design today.
This example isn't fully original, with replacement paint and likely stripes, along with a freshened interior. But it's also a sub-$10,000 Porsche, and a nice-looking one at that. The seller is looking for nearly $8,000 on eBay, but flip over to their site and you'll find the same car listed at $7,400.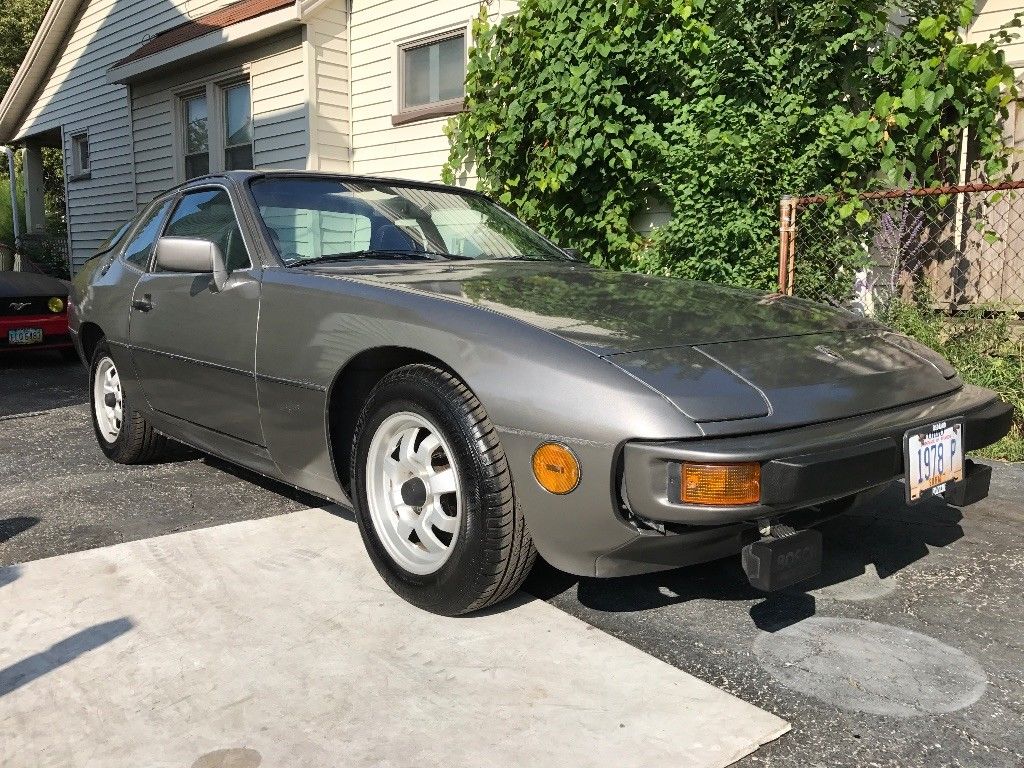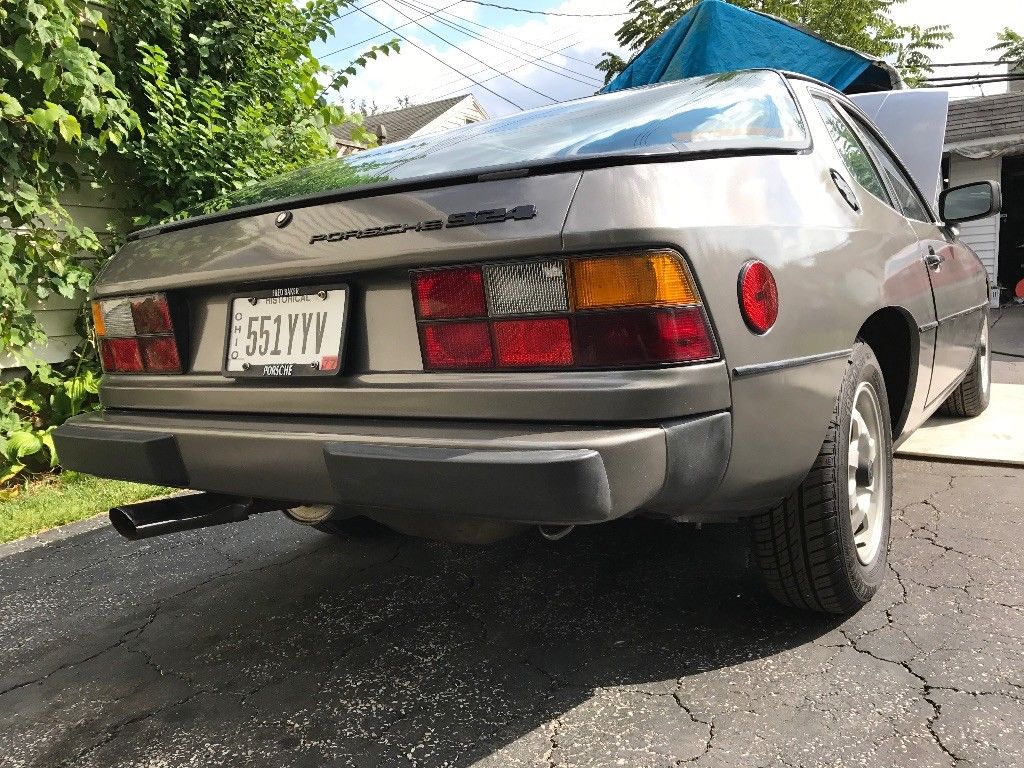 Year: 1978
Model: 924 Limited Edition
Engine: 2.0 liter inline-4
Transmission: 4-speed manual
Mileage: 43,300 mi
Price: No Reserve Auction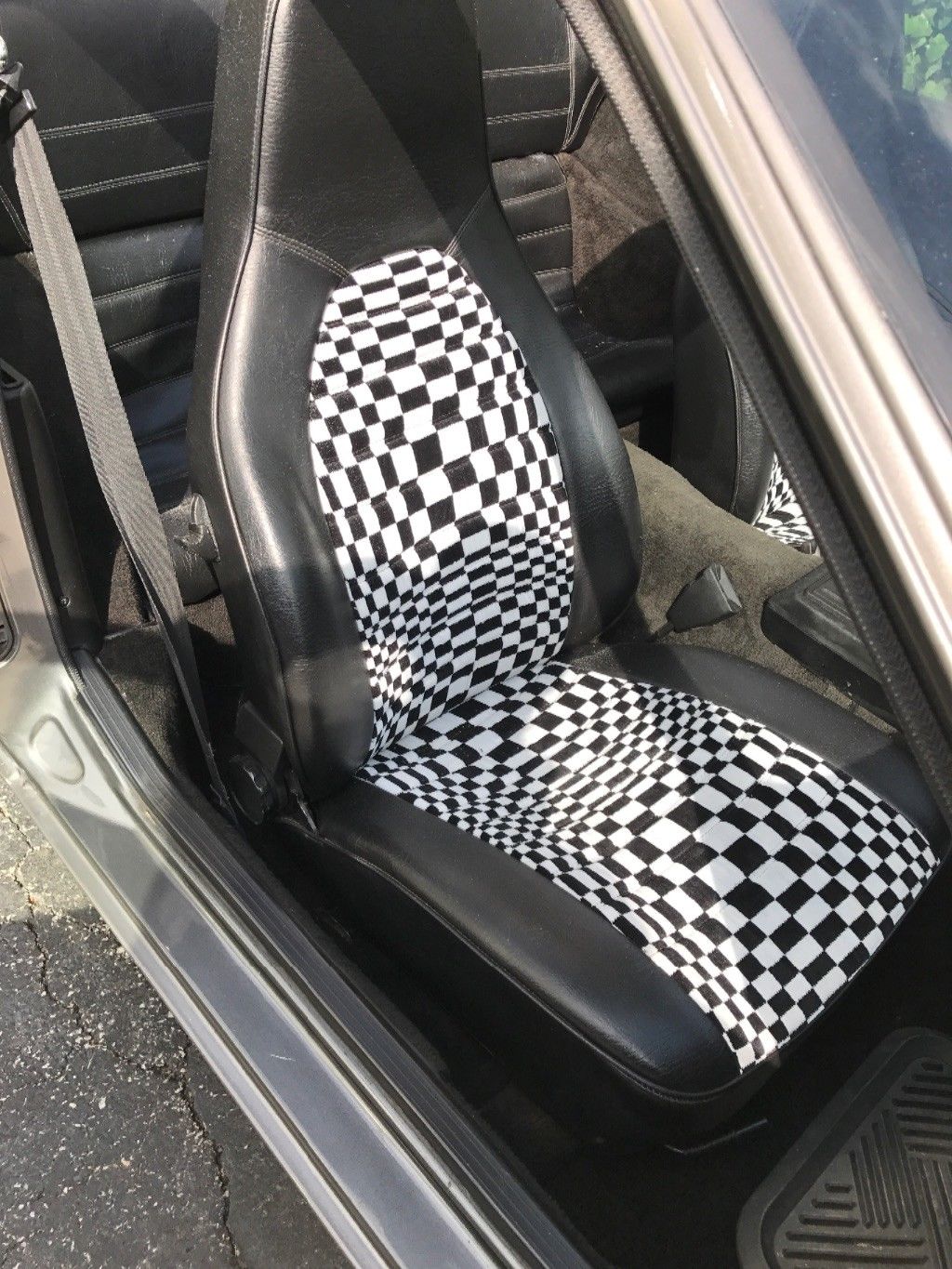 All original, limited ownership, 43,000 miles, good to excellent condition, no rust, super clean, everything works, tuned up, runs great, new brakes and tires.

On Oct-22-17 at 16:35:24 PDT, seller added the following information:

I firmly believe this vehicle is a Limited Edition. I purchased this vehicle and it included the checkered interior front and rear seats. I had sent to Germany for exact replacement material and had professionally sewn to specs. Very costly, but worth it. Receipts are available. You won't be disappointed. Also this vehicle has the factory Bosch Fog Lights which were part of the LE package and this vehicle has these. The LE came with a sway bar, gray and red pinstripe and was Dolomite grey. This vehicle had the factory LE pinstripe in correct colors when I purchased it and dolomite vehicle color. I am verifying the sway bar. Thank you, Jim

On Oct-22-17 at 20:29:12 PDT, seller added the following information:

I confirmed it does have the sway bars and the engine and transmission numbers are original and matching. It is the LE Edition. Thanks, Jim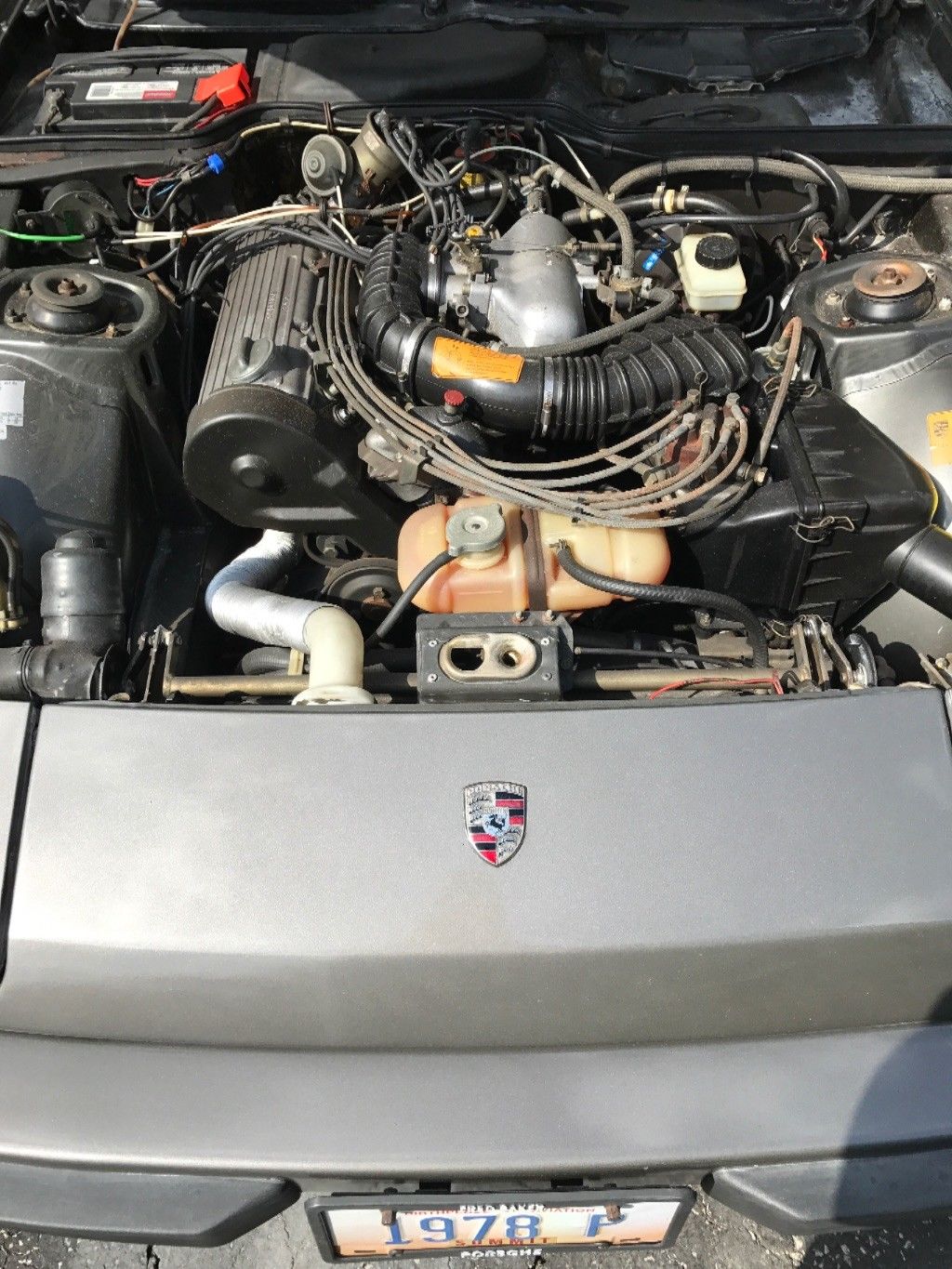 The seller is correct; this is one of the 1,800 Limited Editions. The package was only available in Dolomite Gray Metallic as shown here, along with Pascha white/black interior. The model included the same 8-spoke 14″ alloys wheels along with front and rear anti-sway bars, foglights and a leather steering wheel and shift boot. You also got a manual antenna and rear speakers (Oooooo!)! You could opt in a removable top as shown here, along with air conditioning and power windows. Though the miles are lower on this example, it's not fully original. At least the front has been poorly repainted, though some wet sanding could held remove the imperfections. Overall though it looks like a solid driver and presents very well.
In either case, it's hard to see how you're going wrong. Sure, these aren't the market darling that the early VWs are, but these are both less expensive and in better condition compared to yesterday's Scirocco. They're also quicker, though admittedly more early 924s turn up in good shape than A1 VWs. Another problem is that you can get the much better performing 924S for about the same $5,000 asking price as the '78. However, I do think that eventually the market will appreciate these pioneering Porsches a bit more. Between the two, I really like the looks of the Martini model but that Pascha is calling my name!
-Carter